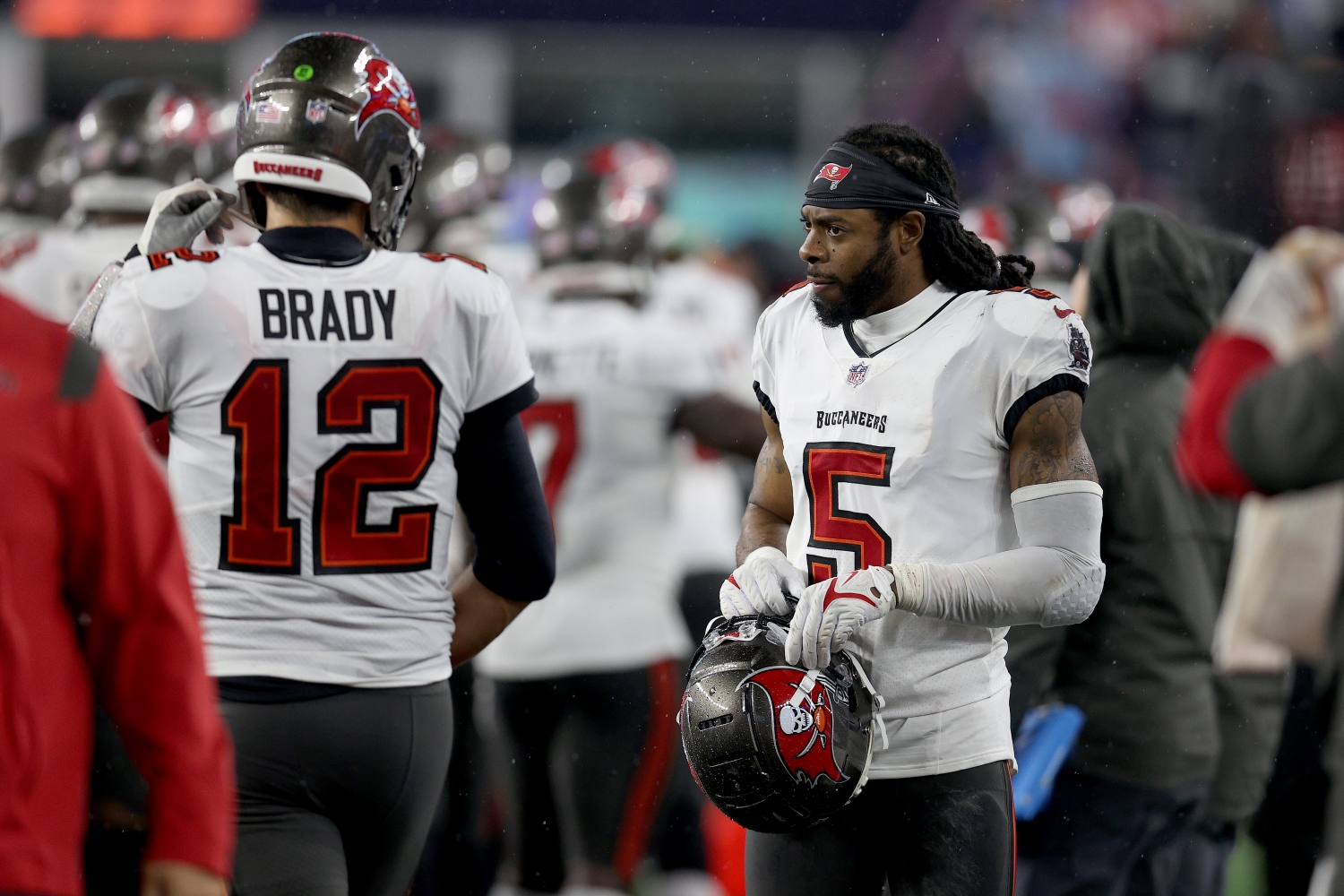 Buccaneers Suffer Serious Damage in Tom Brady's Revenge Game That Puts Tremendous Pressure on Richard Sherman's Aging Shoulders
The Buccaneers may have beaten the Patriots, but they didn't escape unscathed. With their secondary in serious trouble, can the reigning champions rely on a 33-year-old version of Richard Sherman to play at a high level all season?
A fortuitous bounce off the left upright may have saved Tom Brady from suffering a loss to Bill Belichick, but an unfortunate stroke of bad luck struck the Tampa Bay Buccaneers well before Nick Folk missed a 56-yard field goal that would have given the New England Patriots a one-point lead with less than a minute remaining.
During the intense battle between two highly motivated teams led by two incredibly competitive NFL icons, the reigning Super Bowl champions sustained a few key injury blows. So, even though they left Foxborough with a well-earned victory, they didn't escape unscathed.
And based on the Buccaneers' personnel issues, it's clear Richard Sherman faces enormous pressure to rediscover his vintage form as soon as possible.
The only question is: Does the 33-year-old still have enough left in the tank to make that happen?
Tampa's secondary suffered some serious damage against the Patriots
The Buccaneers already had depth issues heading into their showdown against the Patriots. With Sean Murphy-Bunting on injured reserve due to a dislocated elbow he suffered in Week 1, and his replacement, Jamel Dean, out with a knee ailment, they entered the game with a thin cornerback group.
In fact, Sherman started despite joining the team just days earlier.
Unfortunately for Bruce Arians, several members of the secondary got hurt in the 19-17 road win. But while Antoine Winfield Jr.'s concussion should only sideline him for one game, Carlton Davis seems poised to miss at least a few.
Tampa's top cornerback suffered an apparent non-contact injury during a second-quarter punt. Unable to put any weight on his leg, the 2018 second-round pick left the field with the help of team trainers. After getting carted to the locker room, Davis quickly got ruled out with a left quad injury.
"It'll be a while, looks like," Arians said during his post-game media availability. The 69-year-old head coach told reporters Monday that Davis is getting an MRI, which will help determine a timetable for his recovery.
With their defensive backfield damaged by injuries, the Buccaneers certainly look more vulnerable than ever. And if they want to keep winning, they need their newest big-name player to use the TB12 Method or any other means possible to fend off Father Time.
An aging version of Richard Sherman has even more pressure on his shoulders given the Carlton Davis injury
It's put up or shut up time for Richard Sherman.
Once viewed as one of the top players at his position, he must prove he can keep younger, faster receivers at bay on a consistent basis. Plus, the five-time Pro Bowler needs to show he can stay healthy. Sherman hasn't played a full season since 2016, and he only appeared in five games during the 2020 season.
Coming off an injury-shortened campaign, can the aging corner avoid injury setbacks and cover top-flight wideouts?
At 6-foot-3, 195 pounds, Sherman obviously has tremendous size and length. But as a player who never had great speed to begin with, will he get exposed by more explosive athletes? Or will his technique and experience allow him to hold wideouts in check?
Sherman earned a reputation as an elite corner by starring in Seattle's zone scheme. If the Buccaneers want to play man-to-man coverage, or offensive coordinators call plays that force him into unfavorable one-on-one situations, could he experience some issues?
According to Pro Football Focus, Sherman allowed eight receptions on eight targets against the Patriots, so it's not as if he started out on a particularly strong foot. He can't afford to have performances like that moving forward, especially if Davis suffered a multiple-week injury.
Whether he can turn back the clock remains a mystery. But as luck would have it, the Buccaneers may be able to survive in the short term.
The Buccaneers may have luck on their side thanks to NFL schedule makers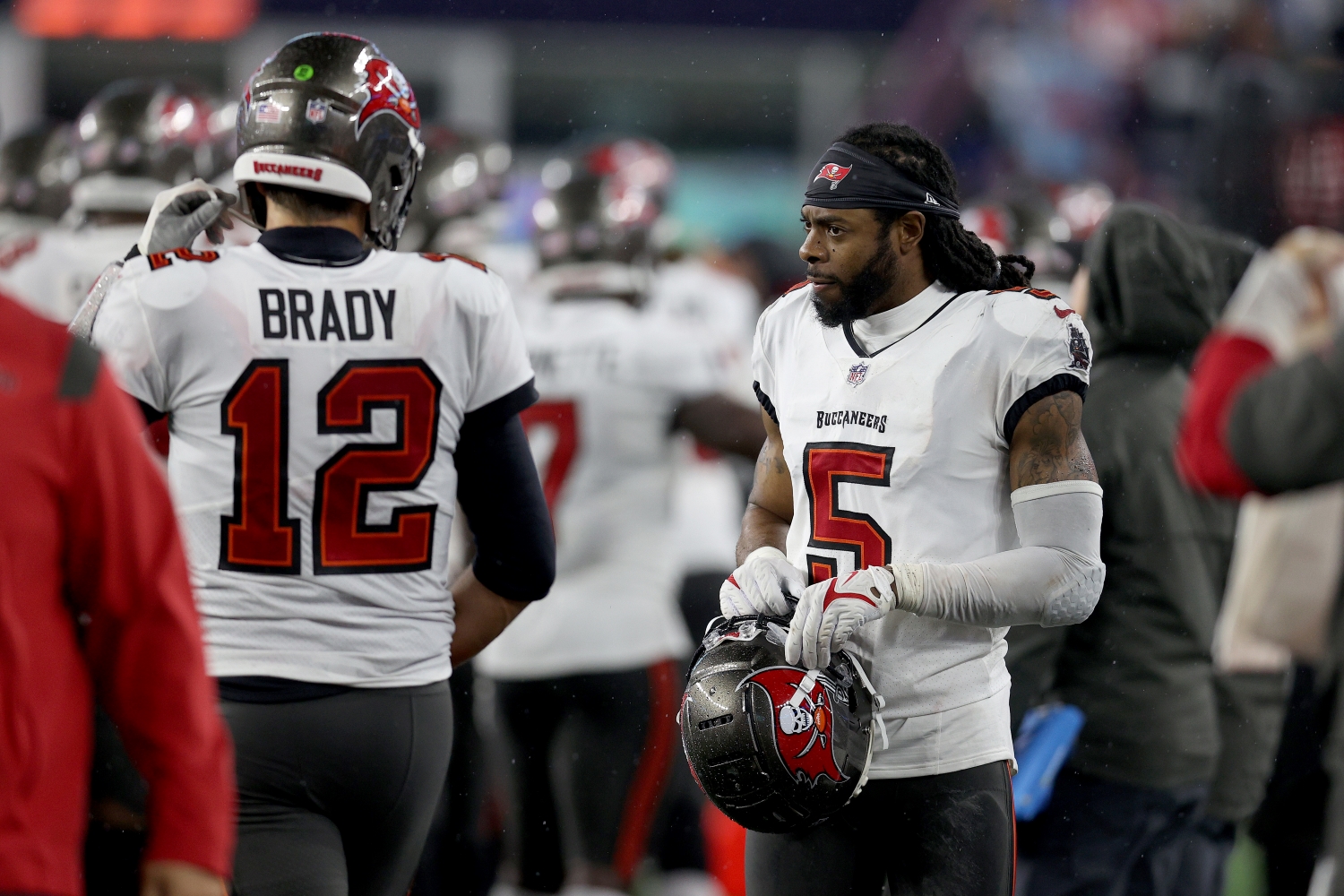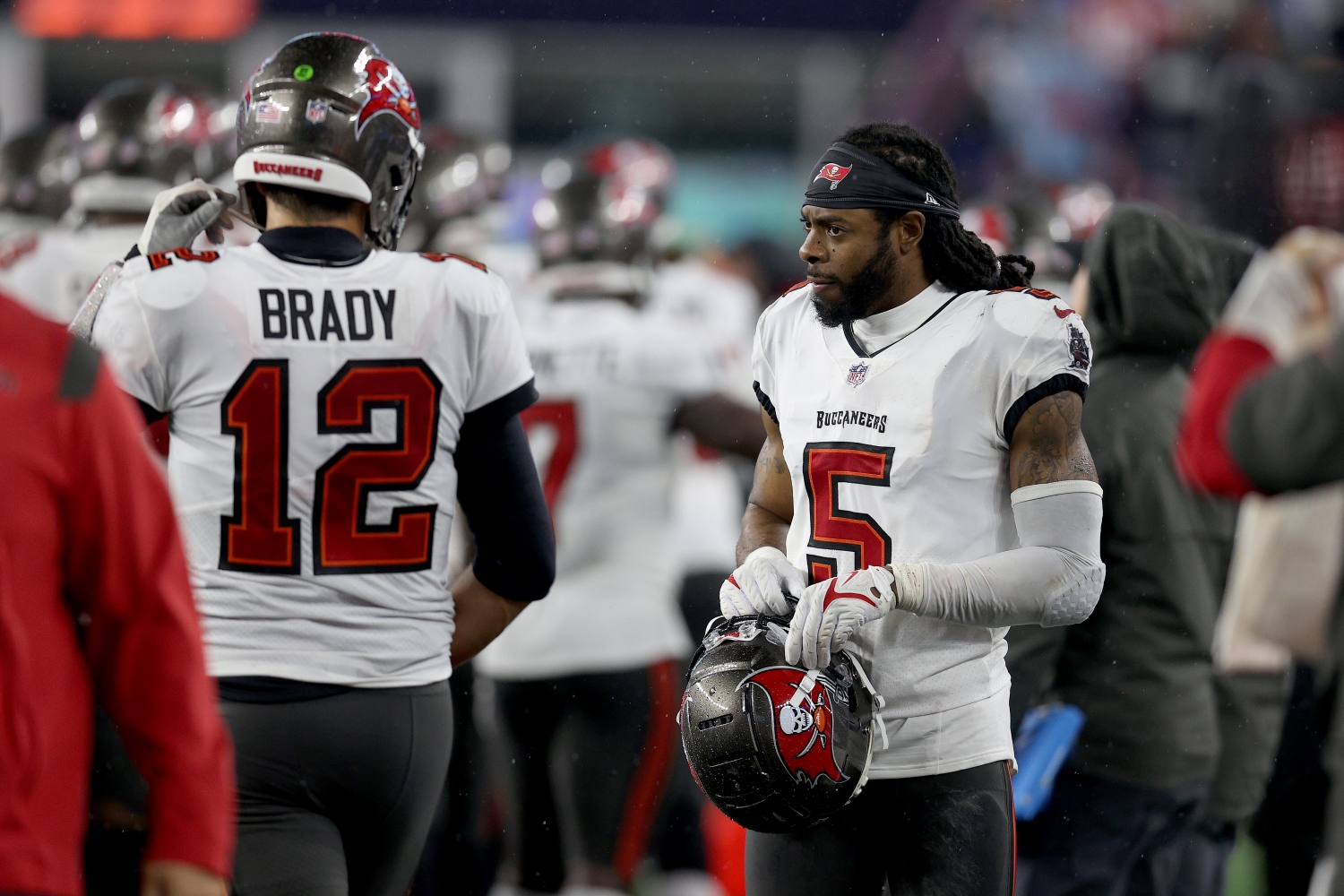 Here's some good news for Buccaneers fans: The schedule falls in your favor.
Tampa has four games to go before a Week 9 bye. And the reigning champs don't have to face a single elite quarterback during that stretch.
The Miami Dolphins will take on their Floridian counterparts this week, but Jacoby Brissett and his 4.9 yards-per-attempt average don't inspire much confidence. Needless to say, the Buccaneers should be able to take care of business against the 28-year-old signal-caller.
A Week 6 matchup against Jalen Hurts and the Philadelphia Eagles could cause some problems. However, they should have the upper hand in Week 7 against a Chicago Bears team led by rookie Justin Fields. And you can bet Todd Bowles will have an excellent plan to bait the turnover-prone Jameis Winston into a few mistakes when the Buccaneers travel to New Orleans to play the Saints in Week 7.
Still, a lot can change over the next few weeks. Perhaps Tampa will have better luck and get healthy for the second half of the season. Or maybe injuries will continue to create challenges for the defending champs to overcome.
The one thing that can't stay the same?
Richard Sherman allowing a 100% completion rate.
All statistics courtesy of Pro Football Reference.