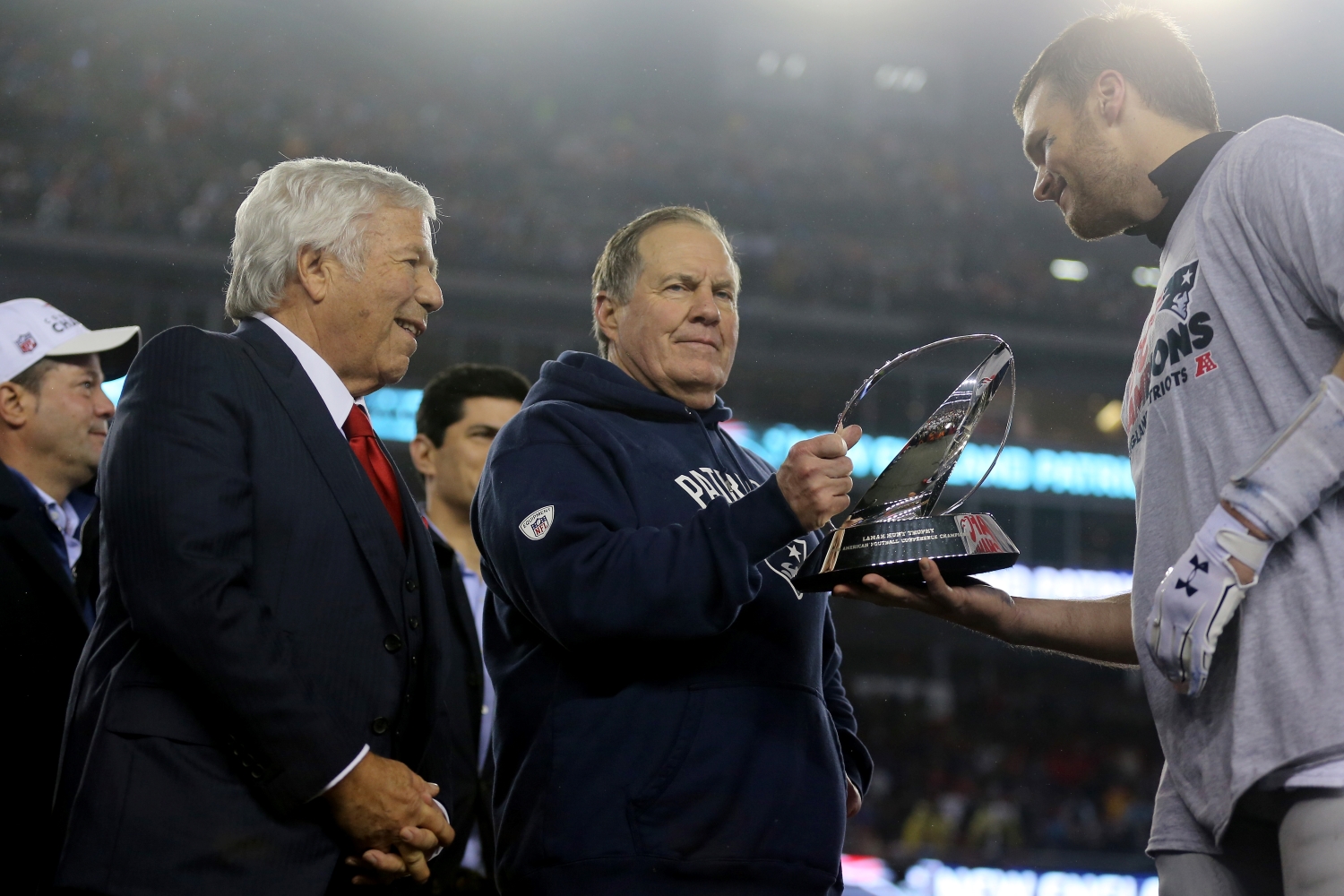 Shocking Details About Robert Kraft and Tom Brady's Plan to Replace Bill Belichick Should Make Texans Fans Absolutely Furious
Robert Kraft and Tom Brady began thinking about life after Bill Belichick several years ago. Unfortunately for Texans fans, the Patriots' power duo had a plan that may have led to destruction in Houston.
It's no secret that the relationship between Tom Brady and Bill Belichick deteriorated over the years. That shouldn't have been a surprise given the size of their egos and the amount of time they spent working together. What should be shocking, however, is Brady and Robert Kraft's plan to replace arguably the greatest coach in NFL history. 
And based on how things unfolded in Houston, Texans fans should be furious over the level of influence the New England Patriots had on ruining their favorite team. 
Tom Brady and Robert Kraft had a bold plan to replace Bill Belichick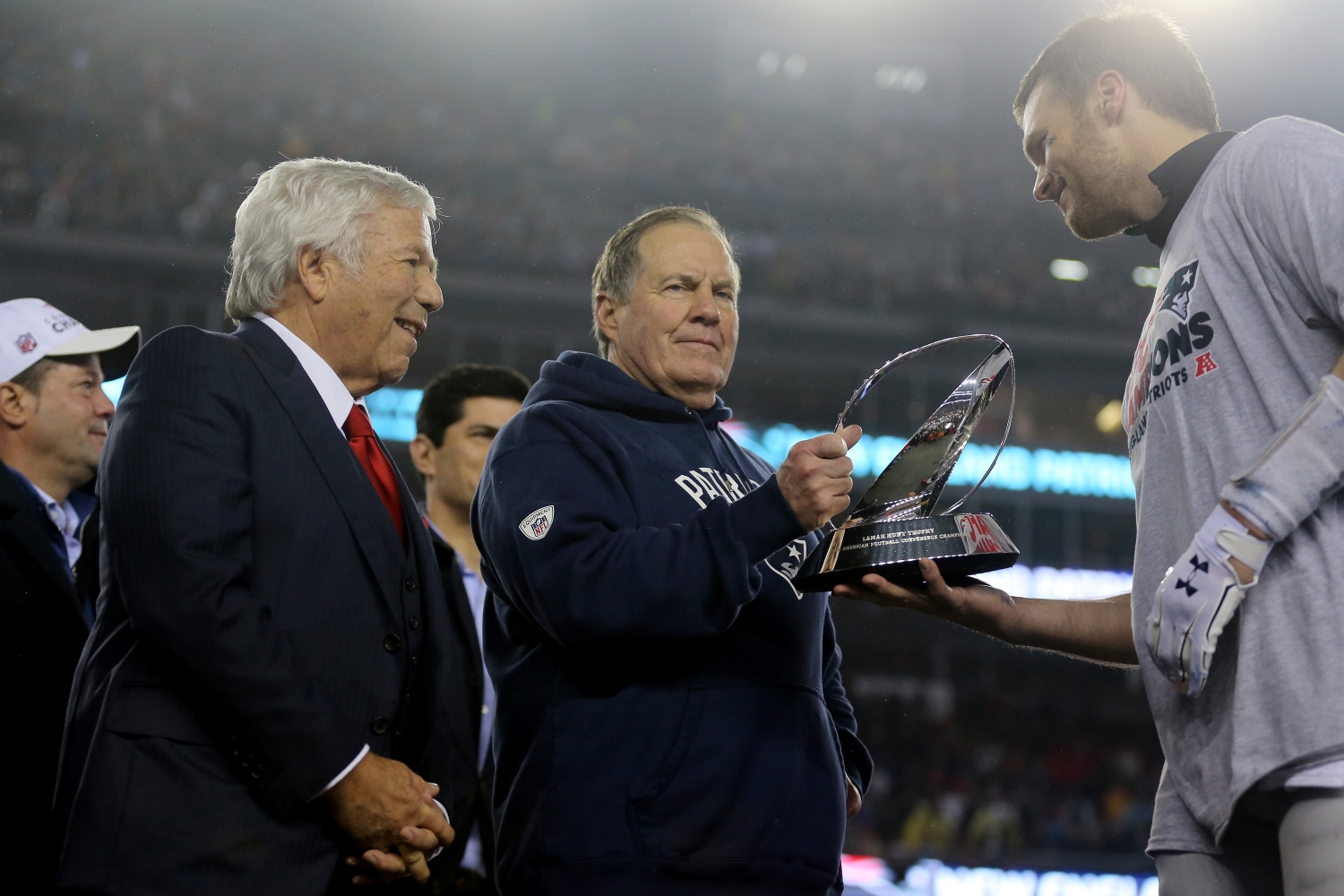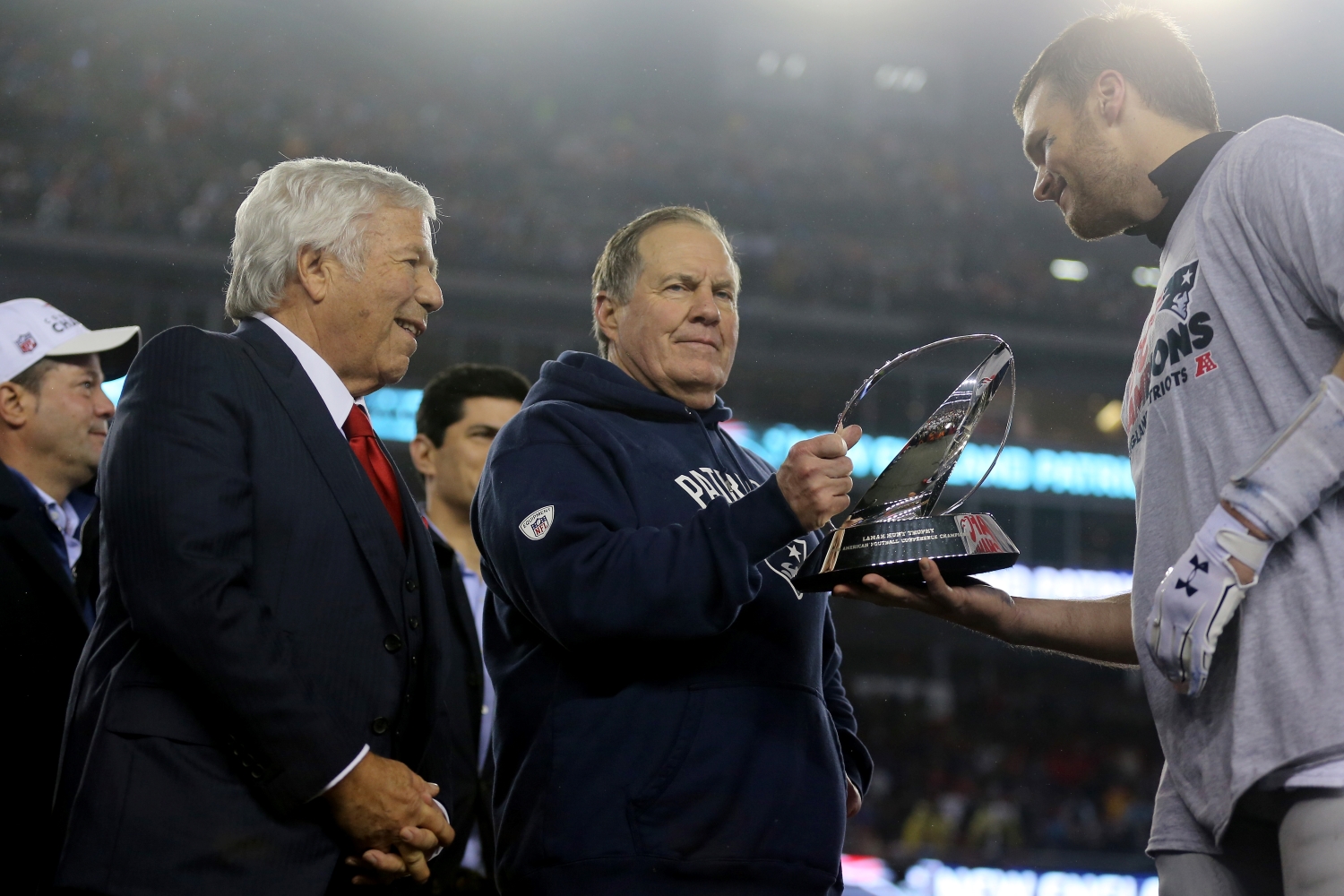 No NFL coach demands more of his players than the man who took over in Foxborough back in 2000. But just because Belichick's no-nonsense, business-like approach worked doesn't mean it didn't take a toll on his team. In particular, Brady grew weary of the work environment, and he made sure to let the man who signed his paychecks know about it. 
With his star quarterback seemingly ready to play for a new head coach, Kraft embraced the idea of moving on from Belichick. In fact, according to Seth Wickersham of ESPN, the Patriots' power duo planned to bring a familiar face back to Foxborough: Bill O'Brien. 
Obviously, that idea never came to fruition. But when you dig deeper into the details, it's clear Texans fans should be upset with Brady, Kraft, and O'Brien.
Houston fans should be furious over the fallout of what went on in New England
It's one thing to do your job poorly. It's another to purposefully put your team in a position to fail. 
And that's exactly why those who root for the Texans should feel infuriated. 
According to Wickersham, O'Brien tried to get himself fired so he could position himself to work for the Patriots again. The only problem? Houston ended up extending his contract, and New England didn't move on from Belichick. 
"The plan was fanciful," Wickersham writes, "but O'Brien heard about it. He was in a power struggle of his own in Houston, fighting with general manager Rick Smith, a 'dysfunctional' and 'toxic' situation, according to the Houston Chronicle. The leaks from O'Brien's camp, claiming he wanted out, were so aggressive as to be suspicious, as if he knew he had a golden parachute. In the end, though, the [Texans] chose O'Brien over Smith, giving the coach more control over football operations. O'Brien later joked to a confidant that it was a somewhat empty victory. 'I was trying to get fired,' he said."

From "It's Better to Be Feared" by Seth Wickersham
Unfortunately for Texans fans, they watched their team completely fall apart due to O'Brien's ill-fated personnel moves and questionable coaching tactics. His tenure included the embarrassingly bad DeAndre Hopkins trade — a move that makes complete sense if you were trying to lose your job. It also included mismanaging Jadeveon Clowney and trading a huge haul for Laremy Tunsil without immediately signing him to an extension. Plus, don't forget Houston signed Brock Osweiler to a four-year, $72 million contract in 2016 — a decision that backfired badly on all levels. 
Those moves caused confusion and didn't help the Texans become a better team. They seemed completely counter to any strategy that involved winning a Super Bowl title, but now that we know O'Brien wanted to get fired and Brady and Kraft wanted to make him Belichick's replacement, everything starts to add up. It certainly looks like he sabotaged his own success to set the stage for a return to New England. In the end, though, O'Brien essentially ruined a franchise and his reputation for no payoff. 
Needless to say, Texans fans suffered the consequences of their former head coach's stunningly bad string of decisions. 
Are brighter days ahead for Belichick and the Patriots? 
Ironically, Belichick outlasted Brady  and O'Brien doesn't even have an NFL gig anymore. Still, it's obvious the GOAT made the right decision to escape from Foxborough. While the Buccaneers look capable of winning back-to-back titles, the Patriots don't appear to have a championship-caliber roster.
Despite spending almost $160 million in guaranteed money on free agents, Belichick doesn't have a whole lot to show for it. New England's re-tooled front seven has not played up to expectations through three games, and the secondary hasn't been impressive, either. 
Meanwhile, an offense that received an infusion of talent at tight end and receiver remains a work in progress. And until the line starts protecting rookie quarterback Mac Jones with any semblance of consistency, the Patriots will continue to struggle to move the ball and put points on the scoreboard. 
Can Belichick right the ship before it's too late? If there's any coach who's proven he can maximize every ounce of talent from his players, it's certainly him. 
At this point, though, it's fair to question whether a 69-year-old version of Bill Belichick still has the magic sauce that made him so successful from 2001-19. 
Then again, maybe it was Tom Brady who made the ultimate difference after all. 
Like Sportscasting on Facebook. Follow us on Twitter @sportscasting19.