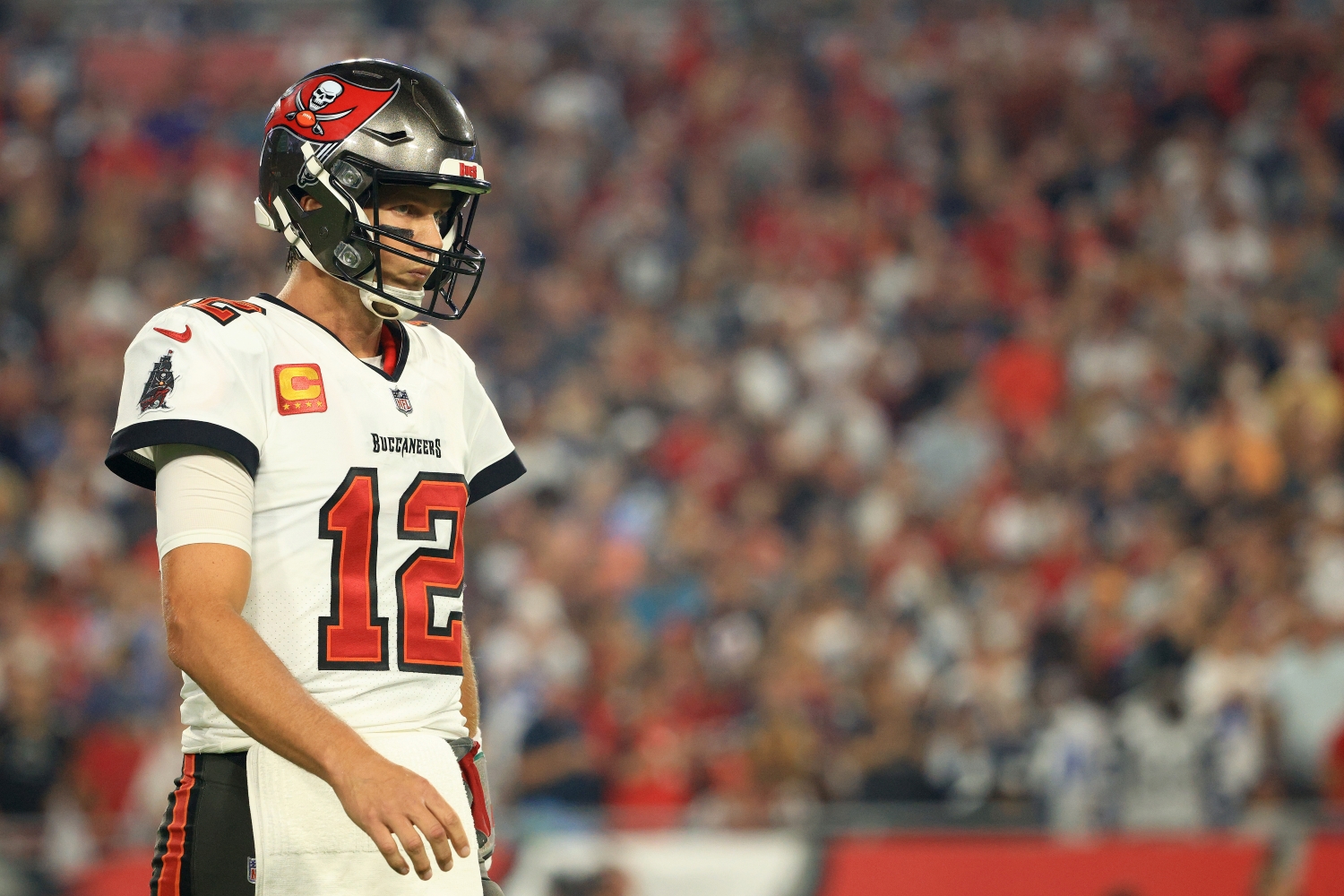 Buccaneers Suffer Gruesome Injury Blow That Puts Even More Pressure on Tom Brady's Shoulders
Will the Tampa Bay Buccaneers continue to win with the current state of their secondary? After suffering a gruesome injury blow, it's clear Tom Brady has to step up more than ever.
Tom Brady certainly knows a thing or two about putting a team on his back. After all, you don't win seven Super Bowl titles and earn the "greatest quarterback of all time" label without having to step up in big moments.
As New England Patriots fans can attest to, Brady often had to mask the team's deficiencies and play near-perfect football to earn a victory. And even Bill Belichick would have to admit the Lombardi Trophy wouldn't have made its way back to Foxborough so many times without some late-game heroics from perhaps the most clutch athlete to ever live.
Unfortunately for Brady, the Tampa Bay Buccaneers suffered a gruesome injury blow in their season-opening win against the Dallas Cowboys that will force their respected leader to shoulder an even bigger load moving forward.
The Buccaneers didn't escape unscathed in their win over the Cowboys
Brady had little trouble carving up a Cowboys defense that entered Week 1 with much to prove. The 44-year-old completed 64% of his passes for 379 yards, four touchdowns, and two interceptions—one that came on a Hail Mary and the other on a bobbled catch attempt by Leonard Fournette. The trio of Antonio Brown, Chris Godwin, and Rob Gronkowski looked unstoppable, which doesn't bode well for other NFL secondaries.
However, the Buccaneers' victory came at a cost.
Starting cornerback Sean Murphy-Bunting suffered a gruesome arm injury while trying to tackle Dallas wideout CeeDee Lamb. The third-year pro appeared to be in obvious pain, and he immediately got ruled out for the remainder of the game.
According to Rick Stroud of the Tampa Bay Times, the 24-year-old defensive back suffered a dislocated right elbow and won't be back for multiple weeks.
"[Bruce] Arians said x-rays were negative and has maintained that the injury isn't season-ending," Stroud reported Friday. "However, with injuries of this nature, it's likely Murphy-Bunting will miss at least a month."
Tom Brady has more pressure on his shoulders in light of Sean Murphy-Bunting's gruesome injury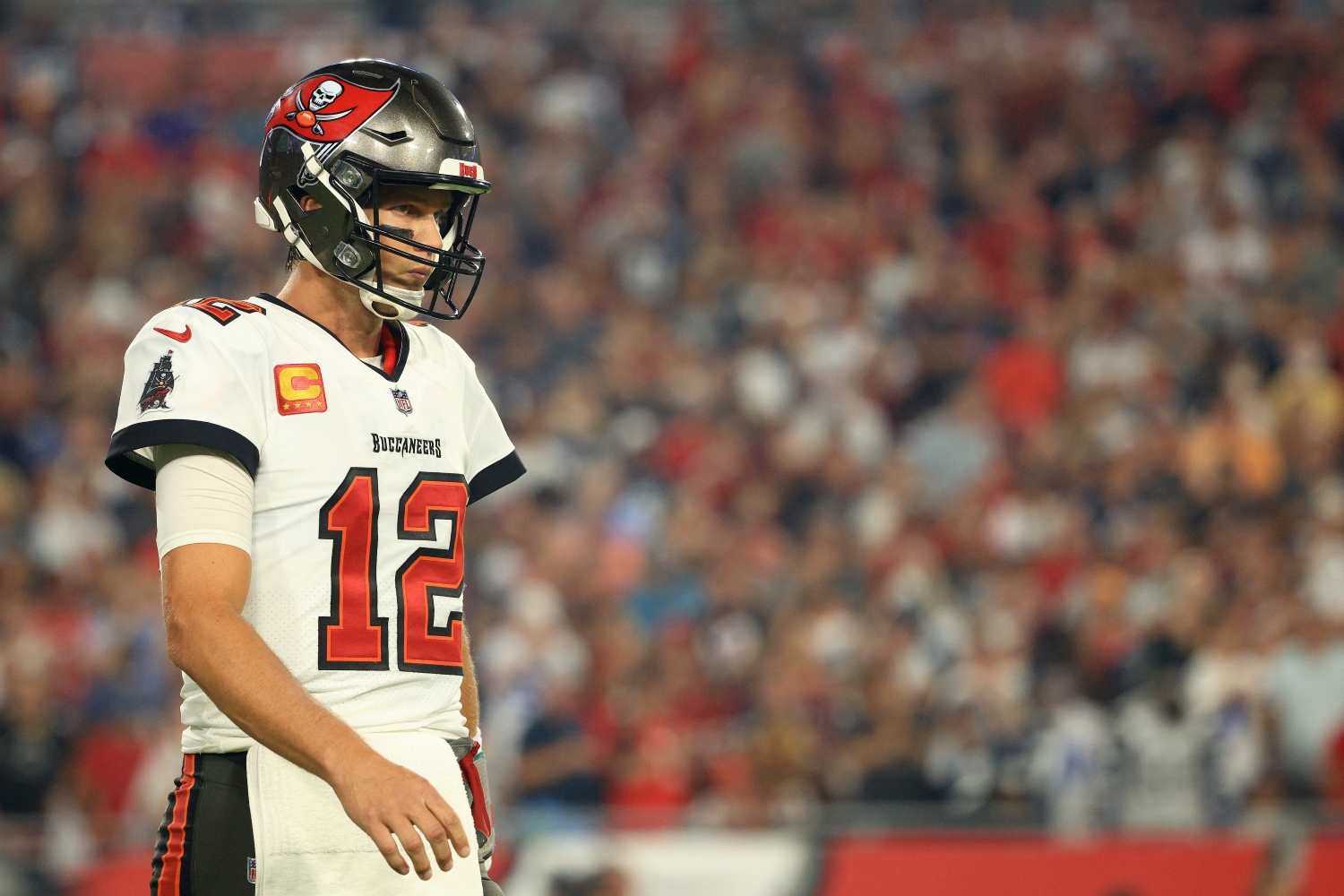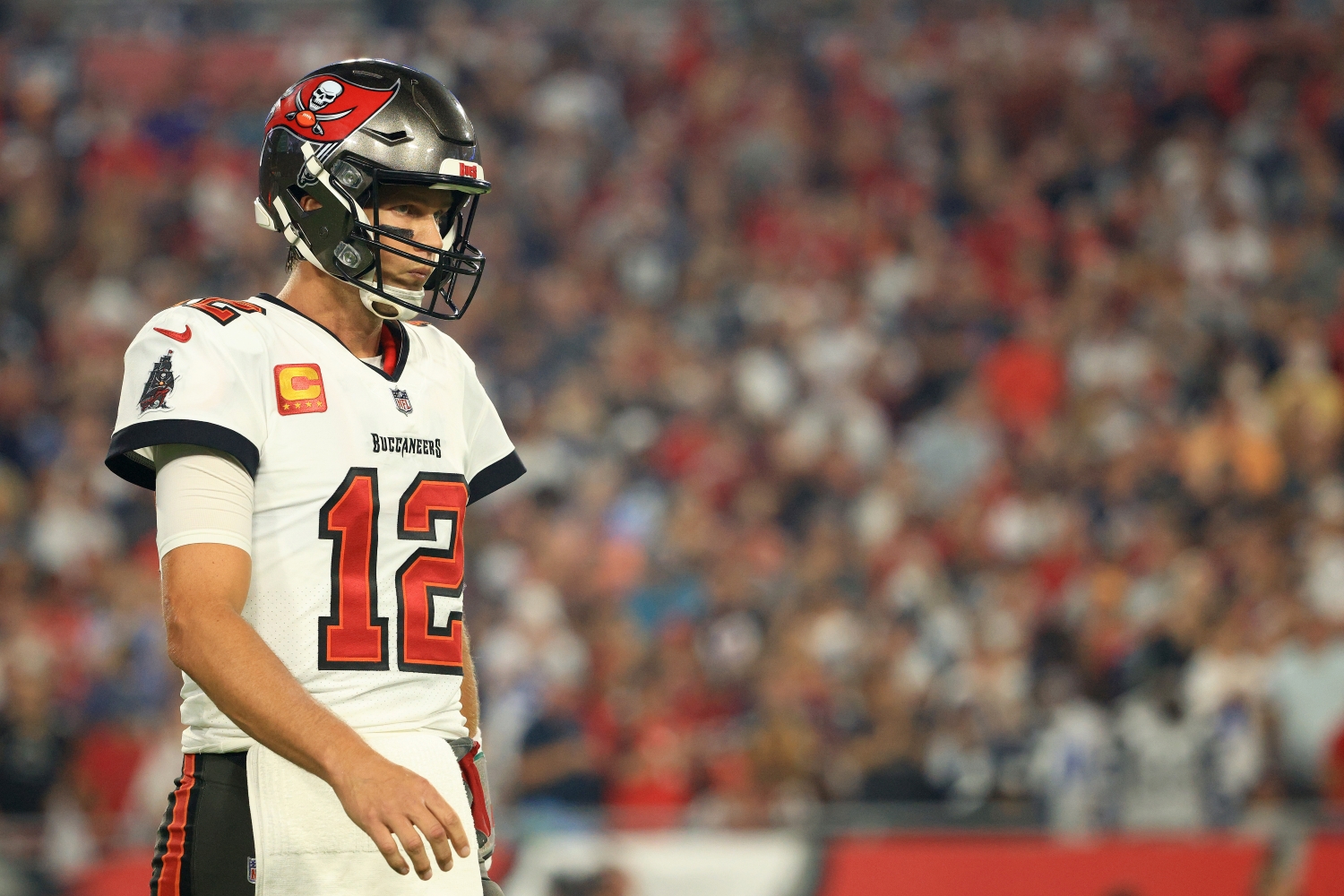 With one of their starting corners already sidelined, the Buccaneers face an early challenge as they attempt to become the first team to win back-to-back titles since Brady and the Patriots accomplished the feat in 2003-04. Tampa entered the year with a rather thin cornerback depth chart, so Murphy-Bunting's painful setback represented a massive blow to a secondary that got picked apart by Dak Prescott.
While the 2019 second-rounder will return at some point, his injury could cause the defense to experience a slight regression. As Tampa fans witnessed Thursday, Jamel Dean and Ross Cockrell began the night on the bench for a reason. So, with one of their key starters unavailable for at least a month, the Buccaneers have to prove they can still shut down opposing offenses.
And there's no doubt Murphy-Bunting injury's puts more pressure on TB12's shoulders.
If the defense takes even a slight step back, Brady and the offense can't afford to have any off days. After all, it took a last-second field goal from Ryan Succop to prevent the Buccaneers from suffering a home loss to start the season. The offense has to take better care of the football (two interceptions and two lost fumbles won't win championships), convert in the red zone, and find a way to get more out of the running game.
Ultimately, the responsibility falls on Brady to make sure Byron Leftwich's unit operates at peak efficiency. He must play efficient, mistake-free football, avoid making risky decisions, and most importantly, stay out of harm's way. The Buccaneers need TB12 to be at his sharpest more than ever, but at least he has plenty of experience shouldering the load.
Should Tampa fans be worried about the team's defense?
Tampa undoubtedly has a terrifying starting lineup on offense. A star-studded cast comprised of big names like Brady, Gronk, and AB should continue to inflict serious damage. And if the running game gets going, that could open things up for more big-play opportunities.
Yet that doesn't mean the Buccaneers are guaranteed to represent the NFC again in the Super Bowl. For all of the talent they have along the defensive line and at linebacker, the secondary remains a major question mark.
Prescott completed 42-of-58 passes for 403 yards, three touchdowns, and one interception in his first game back since suffering a gruesome injury of his own. Lamb and Amari Cooper got open all night against a group of defensive backs that doesn't feature a single starter over the age of 24.
Carlton Davis should handle business on most Sundays, but it's clear the rest of Tampa's cornerbacks are a notch below his level. If the secondary doesn't improve quickly, don't be surprised if the Buccaneers end up in more shootout situations.
Only time will tell whether a 44-year-old version of Tom Brady can continue to defy Father Time and make magic happen with the game on the line over the course of a 17-game season.
All statistics courtesy of Pro Football Reference.