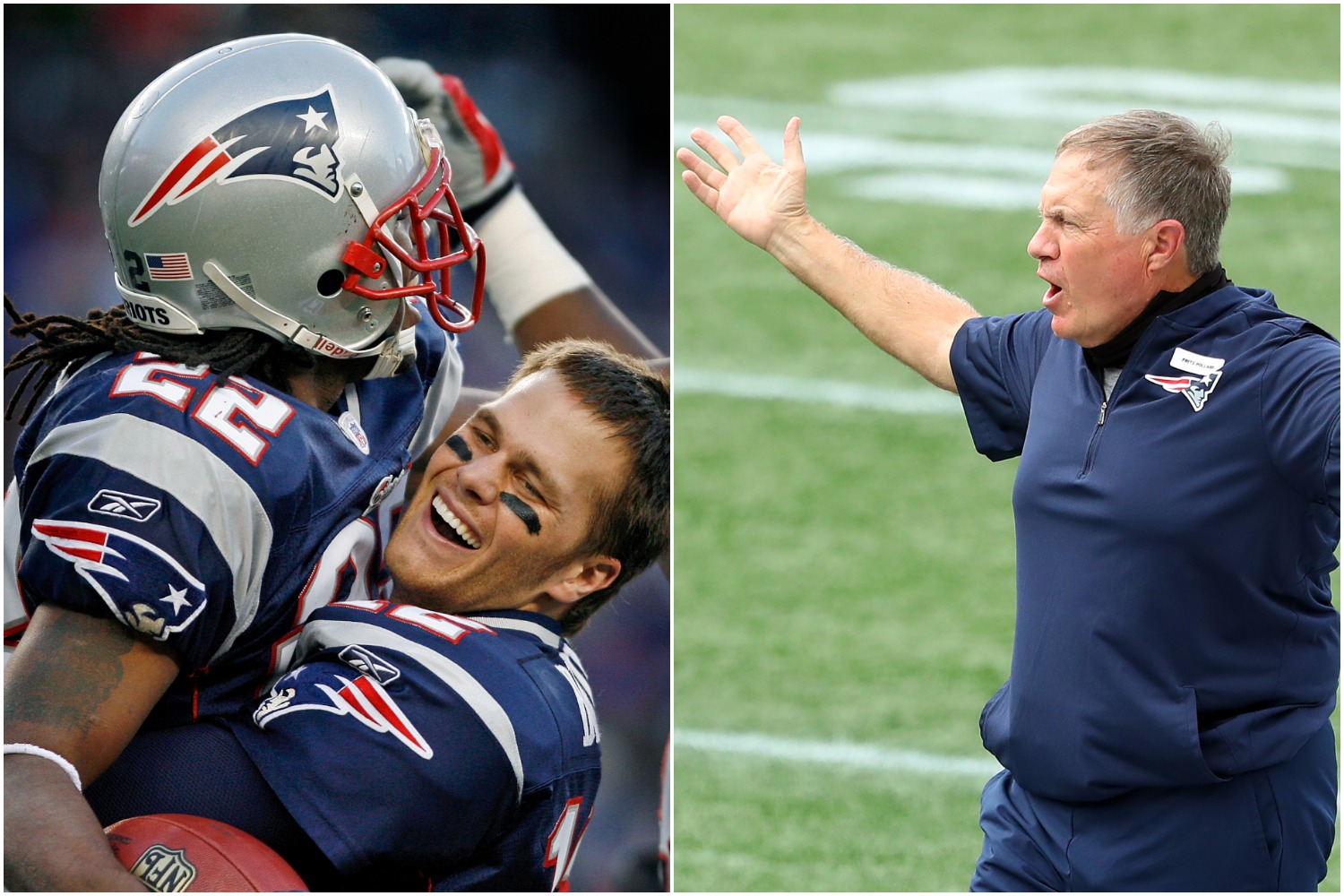 Former Patriots Star Asante Samuel Exposed the Brutal Truth About Bill Belichick by Putting His Former Boss on Blast
Asante Samuel put Bill Belichick on blast by exposing the brutal truth about the legendary New England Patriots coach.
Bill Belichick could retire tomorrow and still be considered the greatest coach in NFL history in most circles. After all, the New England Patriots won six Super Bowl titles over an 18-year stretch under his direction. Plus, he found a way to sustain success despite dealing with the constraints of the salary cap.
Belichick's list of accomplishments cannot be ignored, but one of his former players certainly views the legendary coach a little differently. In fact, Asante Samuel raised some eyebrows this week by putting his old boss on blast.
Unfortunately for Belichick, the retired cornerback exposed the brutal truth about him in the process.
Asante Samuel put his former head coach on blast
Asante Samuel helped the Patriots win back-to-back Super Bowl titles while establishing a reputation as one of the league's top cornerbacks. But even though he became a star playing for Bill Belichick, the four-time Pro Bowler took a shot at his former head coach in the aftermath of Cam Newton's release.
"Cold blooded is a understatement! But without Brady he is just another coach in my opinion," Samuel tweeted in reference to Belichick.
He didn't stop there.
On Wednesday, the 40-year-old took things further during his appearance on ESPN's First Take.
"He hasn't shown that he is a great coach — to me — because he had the greatest player of all time," Samuel said. "Tom Brady has already shown that he can win wherever he goes."
He further added, "Now, what I'm saying is, anyone can coach Tom and win a Super Bowl. Now, [Belichick] will have to show — in my eyes — in order to be great in my opinion, you have to show you can do that without that person."
The former Patriots star exposed the brutal truth about Bill Belichick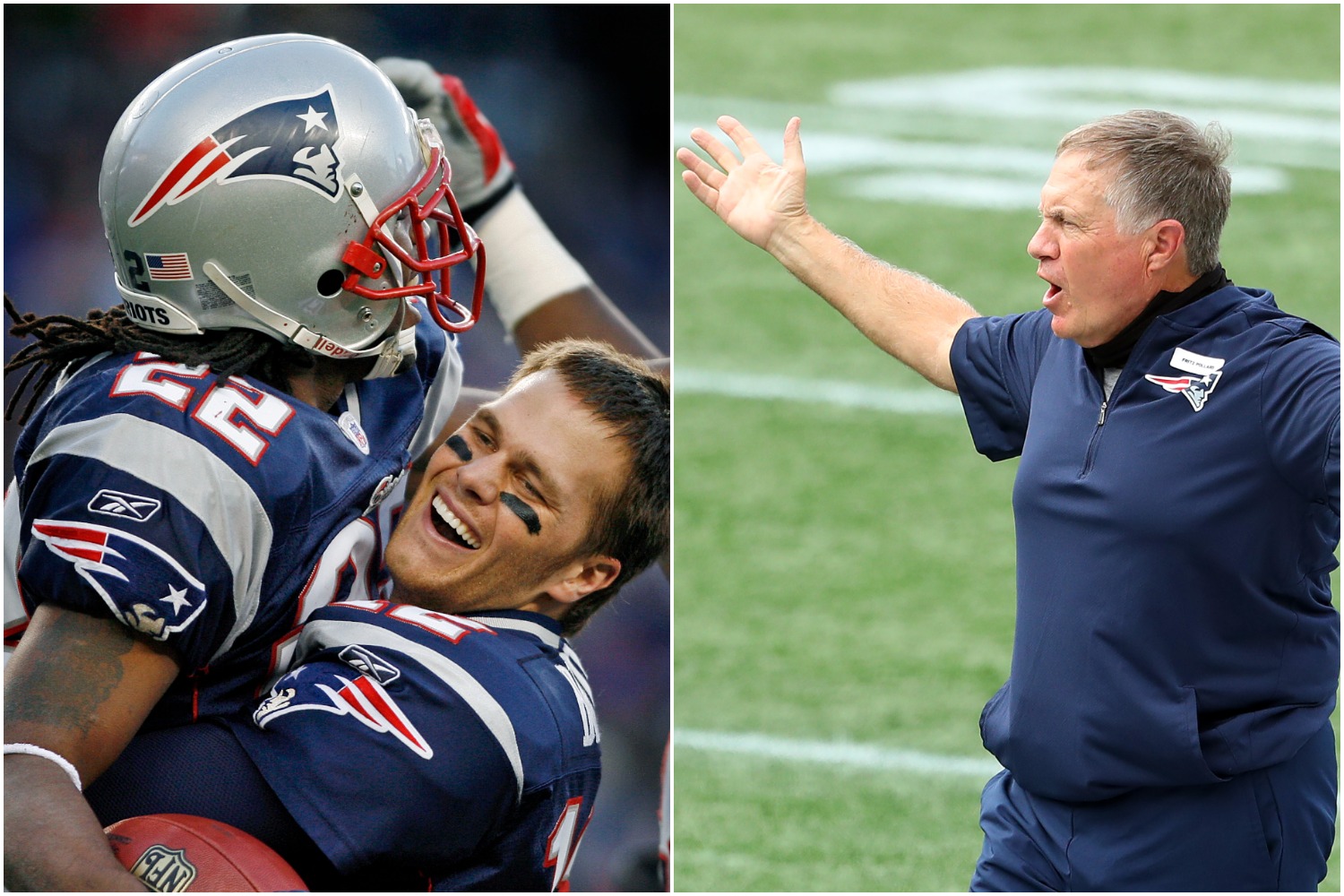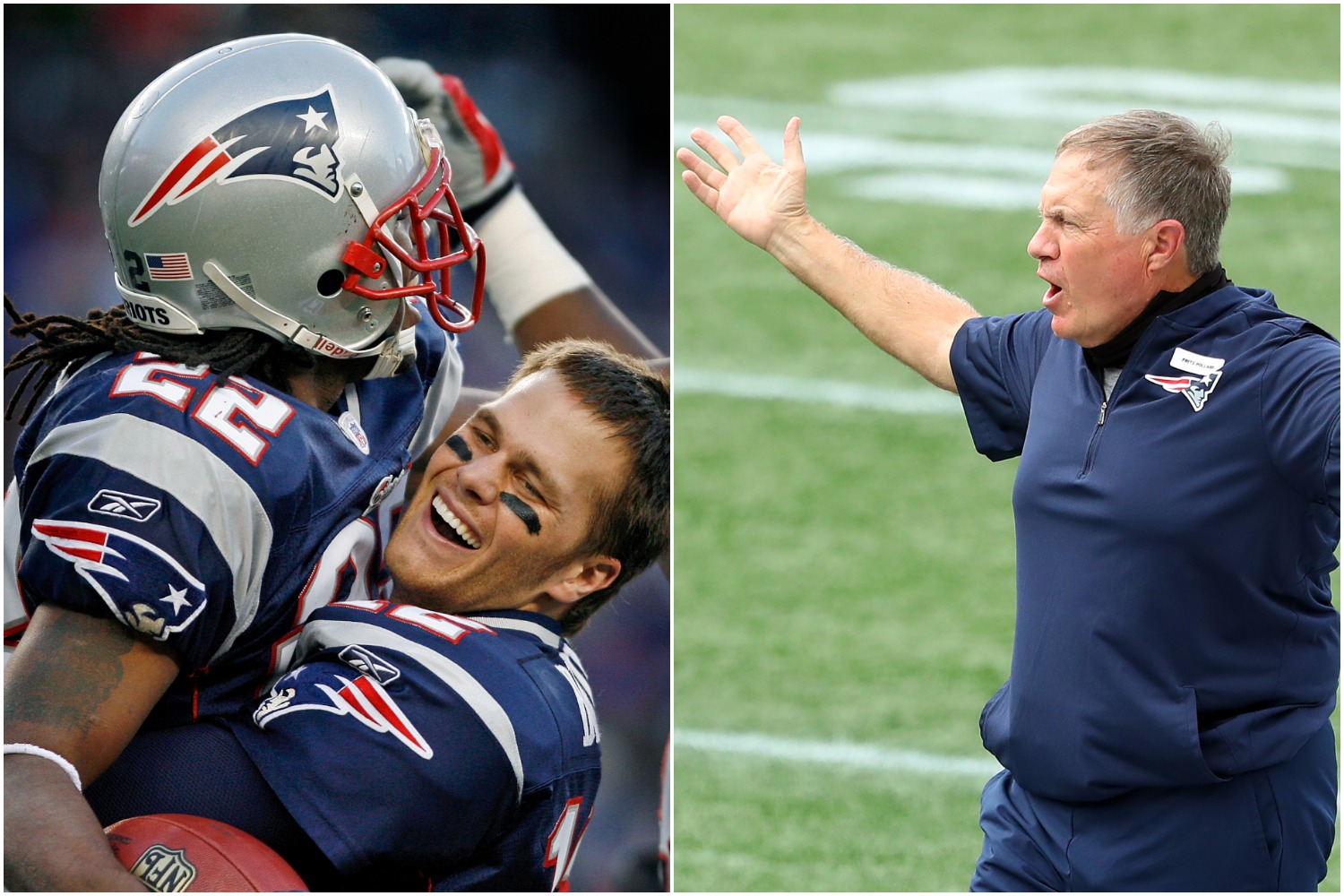 If you take a step back and evaluate the totality of Belichick's career, it's hard to argue with what Samuel said. While stats don't always tell the whole story, there's no denying the NFL legend has struggled to win without Brady as his quarterback.
Before Belichick took over in New England, he posted a disappointing 36-44 record across five seasons with the Cleveland Browns. Needless to say, he joined the Patriots with a huge chip on his shoulder and a less-than-stellar reputation.
Of course, Belichick didn't experience success once he made the leap to the AFC East. He went 5-11 during his first year in Foxborough. And the Patriots started the 2001 season off with a loss to the Cincinnati Bengals before a fortuitous hit by New York Jets linebacker Mo Lewis paved the way for Brady to replace an injured Drew Bledsoe.
Obviously, going with the skinny kid out of Michigan paid off for Belichick. Brady remained entrenched as New England's starting quarterback through 2019, and the Patriots made a habit of winning double-digit games and division titles.
However, once TB12 took his talents to Tampa, Belichick went back to being a losing coach. Sure, the Patriots didn't have a particularly talented team, but that falls squarely on his shoulders since he controls the roster. The fact Brady led the Buccaneers to their first Super Bowl title in nearly 20 years while Belichick went 7-9 only strengthened the argument that New England captured the Lombardi Trophy six times mostly because of the star quarterback.
Samuel failed to point out that his former head coach went 11-5 with Matt Cassel in 2008, but his overarching point holds true. Until Belichick proves he can consistently win without Brady, he will continue to face criticism for his otherwise disappointing record.
Luckily for the longtime Patriots coach, he has a chance to change that narrative in 2021.
Can Mac Jones change the narrative that Belichick is just an average coach without Tom Brady?
Could Belichick have another star signal-caller on his hands?
Patriots fans surely hope so.
Since arriving as the 15th overall pick of the 2021 NFL Draft, Mac Jones has done just about everything right. He quickly earned Belichick's trust by dedicating himself to getting better both on and off the field. He shined in practice and looked poised in preseason games. And he convinced the Patriots to pull the plug on the failed Cam Newton experiment sooner than expected.
Ironically, Jones does compare favorably to Brady. Both entered the league with reputations as accurate, intelligent, and tough quarterbacks with athletic limitations. Yet it didn't take long for either player to catch Belichick's attention.
If Jones builds off his promising summer, the Patriots have the opportunity to make some serious noise in the AFC. The talented rookie has a top-five offensive line, a deep stable of running backs, and a group of pass catchers that includes Jonnu Smith, Hunter Henry, Nelson Agholor, Jakobi Meyers, and Kendrick Bourne. Plus, Josh McDaniels knows exactly how to maximize the strengths of a quarterback with Jones' skill set.
Belichick also revamped his defense, which should take pressure off the offense to put up massive point totals. The Patriots have enough talent to go on a deep playoff run, and they could even represent the AFC in Super Bowl 56 if the chips fall their way.
Will Mac Jones rise to the challenge as a rookie?
For Bill Belichick's sake, hopefully he finally hit on a first-round pick.
If not, Asante Samuel might have more ammo to use against his old boss.
All statistics courtesy of Pro Football Reference.