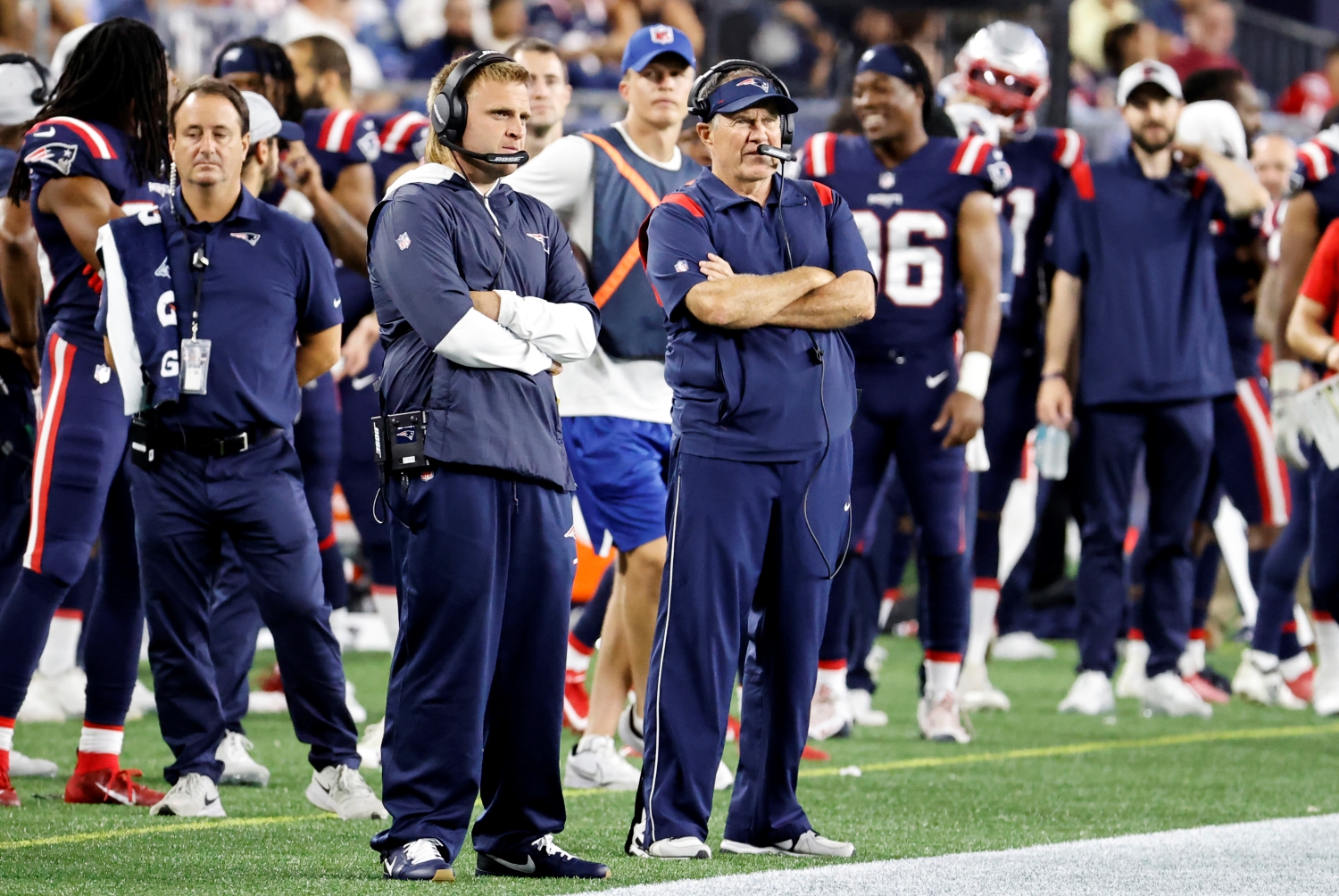 Bill Belichick's Latest Reclamation Project Could Be the Perfect Replacement for a Longtime Patriots Star
With Devin McCourty nearing the end of his NFL career, Bill Belichick has a prime opportunity to develop Shaun Wade into the Patriots' next starting free safety.
Bill Belichick has a well-documented history of giving players a chance to turn their careers around. And while some of his reclamation projects — namely Albert Haynesworth and Chad Ochocinco — didn't pan out, there's no doubt the New England Patriots have benefitted from Belichick's ability to transform undervalued assets into key contributors.
Once again, the architect of the most successful dynasty in NFL history has bought low on a player with significant upside. And with a longtime Patriots star facing an uncertain future in Foxborough, Belichick may have found the perfect replacement for a cheap price.
Shaun Wade just became Bill Belichick's newest reclamation project
Dating back to the early days of the Patriots' dynasty, Belichick has taken flyers on talented players who needed a change of scenery. From signing Corey Dillon to trading for Randy Moss to giving Cam Newton a chance to resurrect his career, he's shown no hesitation about investing resources on reclamation projects. Plus, he's found hidden gems like Malcolm Butler, Jonathan Jones, and J.C. Jackson via undrafted free agency.
To no surprise, Belichick recently acquired another defensive back who could become a long-term fixture in Foxborough.
On Aug. 26, the Patriots traded a 2022 seventh-round pick and a 2023 fifth-rounder to the Baltimore Ravens for Shaun Wade. The move came as a bit of surprise since the 22-year-old joined the AFC North franchise in April as a fifth-round pick. However, given their depth at corner, the Ravens didn't have enough room on their roster to accommodate the talented rookie out of Ohio State.
Wade entered the 2020 season as a projected top-32 selection. Unfortunately for the Florida native, his final year with the Buckeyes didn't go as expected. After starring as a slot corner from 2018-19, he struggled mightily in his new role on the perimeter. As a result, the former five-star recruit watched his draft stock drop dramatically.
Despite getting traded in the midst of his first NFL training camp, Wade may have a bright future ahead of him. After all, Belichick's latest reclamation project has an opportunity to eventually replace one of New England's most accomplished and respected stars.
The former Ohio State standout could be the perfect replacement for longtime Patriots star Devin McCourty
Once the Patriots acquired Wade, some speculated he could be an insurance policy for Stephon Gilmore. Considering he has an almost identical frame to the 2019 NFL Defensive Player of the Year, that shouldn't have been a total surprise.
But could Belichick have a plan for the 6-foot-1, 191-pound defensive back that involves replacing another star in New England's secondary?
Don't rule that out just yet.
Like Wade, Devin McCourty entered the league as a corner. But after earning Pro Bowl honors as a rookie, the 2010 first-rounder couldn't replicate his success. Belichick moved McCourty to free safety in 2013, and he quickly earned a reputation as a reliable tackler, sound coverage player, and respected locker room leader.
Could Wade follow in his footsteps?
Ironically, both defensive backs put up strikingly similar athletic testing numbers coming out of college. McCourty ran a 4.48 40-yard dash, posted a vertical jump of 36 inches, and recorded a 10-foot-6-inch broad jump. Wade clocked in at 4.46 in the 40, impressed in the vertical jump (37.5 inches), and finished three inches shy of his new teammate's broad jump mark.
With McCourty entering the final year of his contract, the Patriots need to find his successor. Wade's combination of size, athleticism, and physicality makes him a viable contender to replace one of the team's longest-tenured players. And considering Belichick already experienced success by turning a corner into a safety, why not take that route again?
Don't be surprised if New England's secondary looks totally different in 2022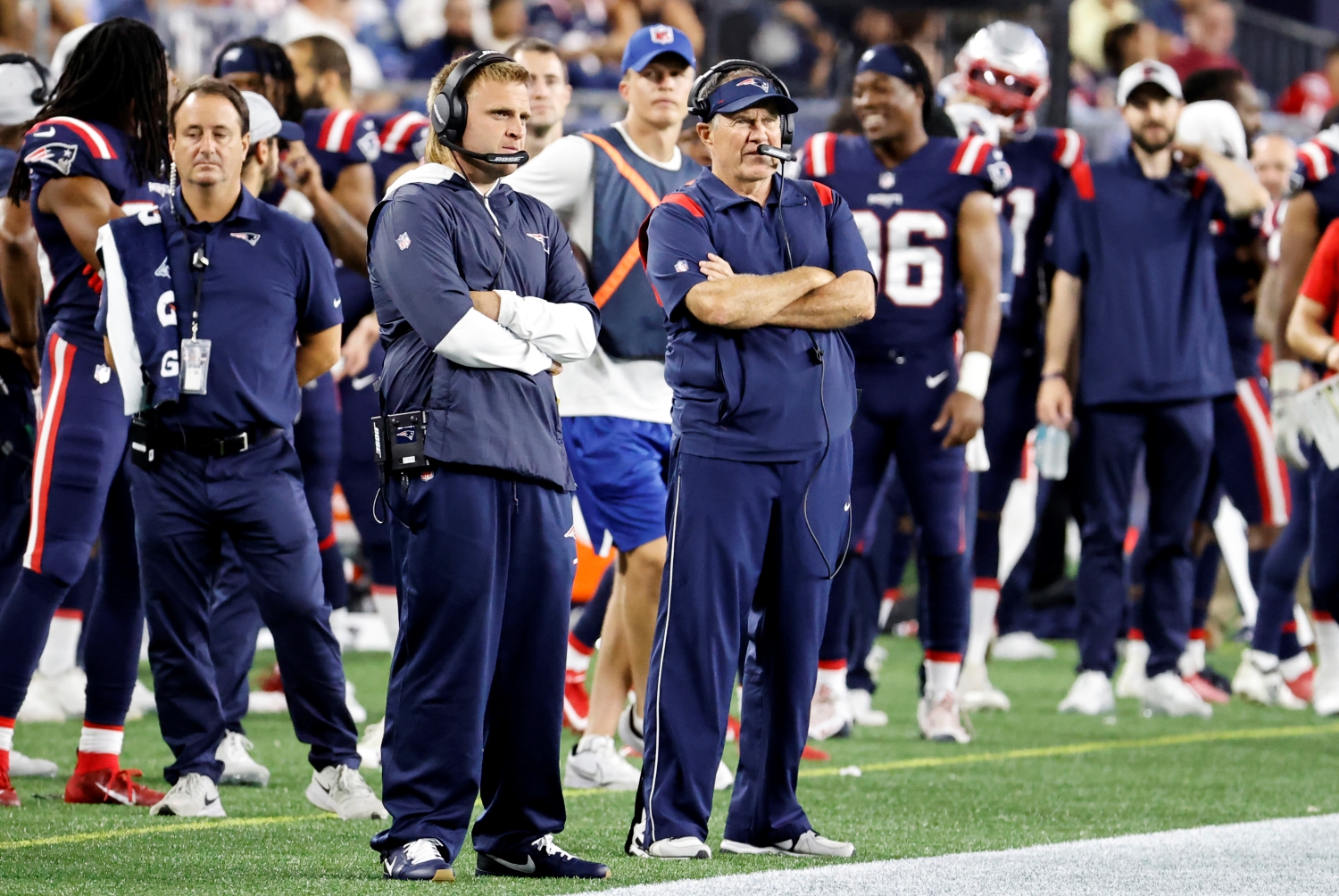 The Wade acquisition may not pay off right away, but don't be shocked if he ends up playing an important role for the Patriots down the line.
In fact, fans should prepare for the secondary to look quite different in 2022.
McCourty's future hangs in the balance, and given his age — he turned 34 on Aug. 13 — it seems likely that Belichick will want to get younger and cheaper at the position. After serving as a key leader both on and off the field for a decade, the three-time Super Bowl champion could retire or continue his career elsewhere.
Meanwhile, the Patriots' top two corners could also wear different uniforms next year. Gilmore and J.C. Jackson both project to hit free agency after the season, and it's unclear whether either player will remain in New England for the long haul.
So, even though Bill Belichick should feel fairly confident about the current state of his secondary (aside from Gilmore starting the season on the physically unable to perform list), he will have to make some tough decisions next spring that could drastically alter the future of the Patriots' defense.
Like Sportscasting on Facebook. Follow us on Twitter @sportscasting19.