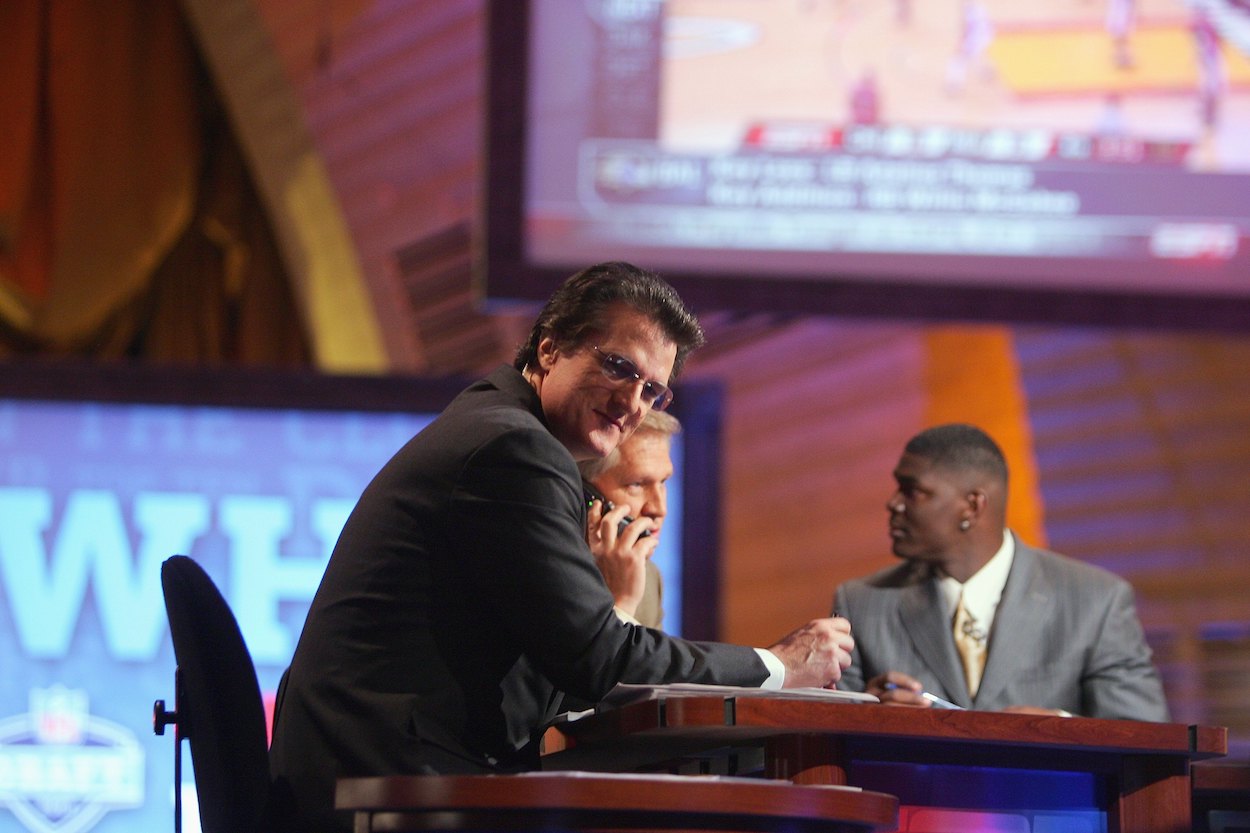 ESPN NFL Draft Guru Mel Kiper Watches TV in the Most Bizarre Way Imaginable
ESPN analyst Mel Kiper Jr. might be the only human on earth who watches his favorite TV shows on DVD.
Mel Kiper has a unique personality you won't find anywhere else in sports media. The longtime ESPN NFL Draft analyst eats, sleeps, and breathes football, and he could rattle off a few fun facts about 300 prospects every year if you asked him to.
Kiper is also a quirky dude when he's not sitting in front of an ESPN camera talking about a little-known cornerback out of Northern Iowa. He has some peculiar eating habits, and the way he watches television is flat out bizarre.
Mel Kiper has some questionable eating habits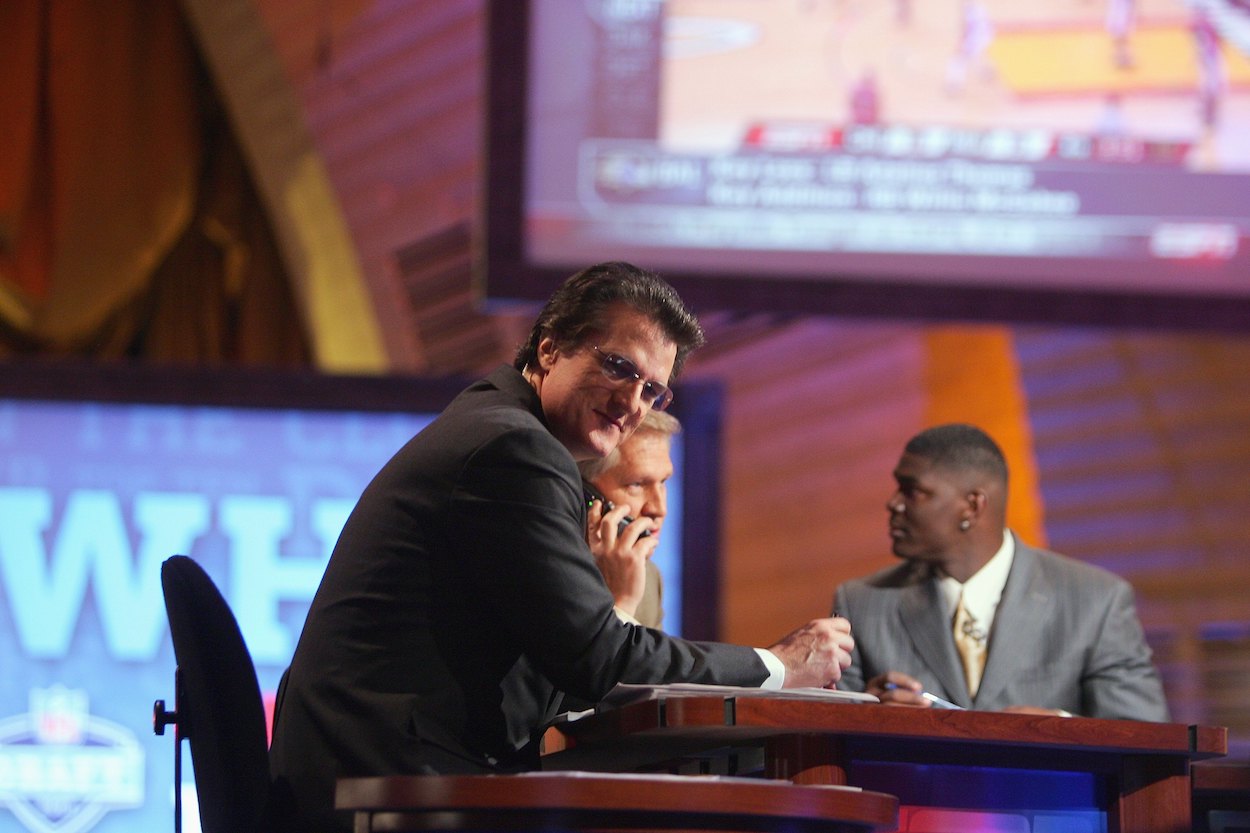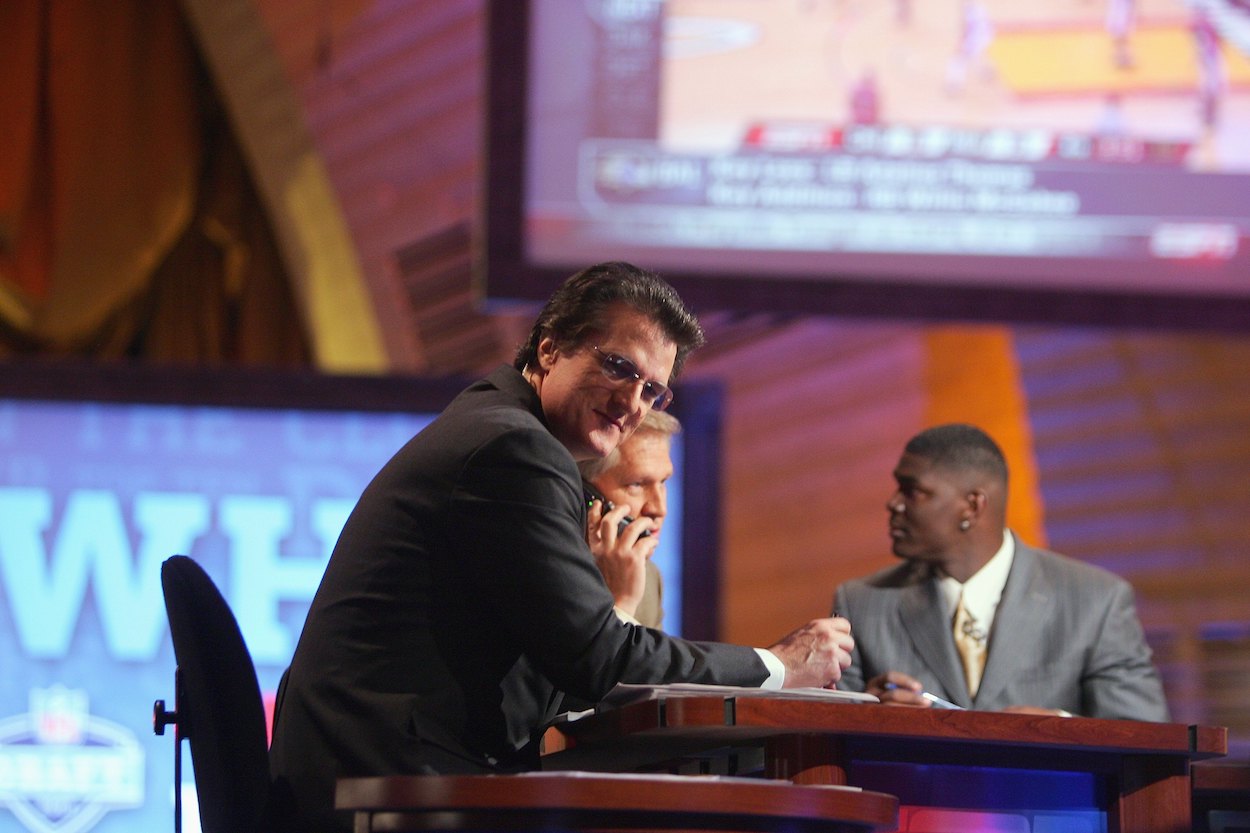 Not many public figures are willing to share their odd diet preferences to the world. Kiper, on the other hand, could care less about what football fans think about his taste. He admitted during the 2012 NFL Draft that he eats a slice of pumpkin pie with fat-free whipped cream on top every morning for breakfast. Only, he doesn't eat the crust.
During an appearance on the ESPN Daily podcast last year, Kiper also shared the ludicrous way he eats a slice of pizza.
"I take the cheese off the pizza, and I eat the pizza with mashed potatoes," Kiper admitted. "So, mashed potatoes and pizza without cheese is what I do. I think I'm healthy because I'm not eating the cheese, right? I don't eat the cheese. I just leave a little on there for the flavor. The cheese does give you the flavor. I do leave a little bit on.
"It's mostly just the sauce and the dough, and then I put the mashed potatoes on it, and that's what I do."
OK, that's just absurd, right? But if you can believe it, that's not even the weirdest thing Kiper does.
You won't believe how Mel Kiper watches TV
So, we know Kiper's eating habits are a bit… strange. But he takes the quirkiness to a whole new level with the way he consumes television. I'll let him take it from here.
"[My wife] Kim got me DVDs for every episode of 'Dallas' for a birthday present three years ago," Kiper explained during an interview with Steve Serby of the New York Post in 2021. "I watch it 9 o'clock every Friday night, that's when it used to be on. She got me the DVDs of a lot of Johnny Carson's shows, so 11:30 every night I watch Johnny Carson, Monday through Friday. That's when 'The Tonight Show' came on, 11:30."
Wait, what?
I could let the DVDs thing slide because Kiper is clearly an old-school guy, but to watch his favorite shows only when they used to air on television is a bizarre move.
Kiper sure is a weird guy, but that's what makes him the best in the business.
Like Sportscasting on Facebook. Follow us on Twitter @sportscasting19.