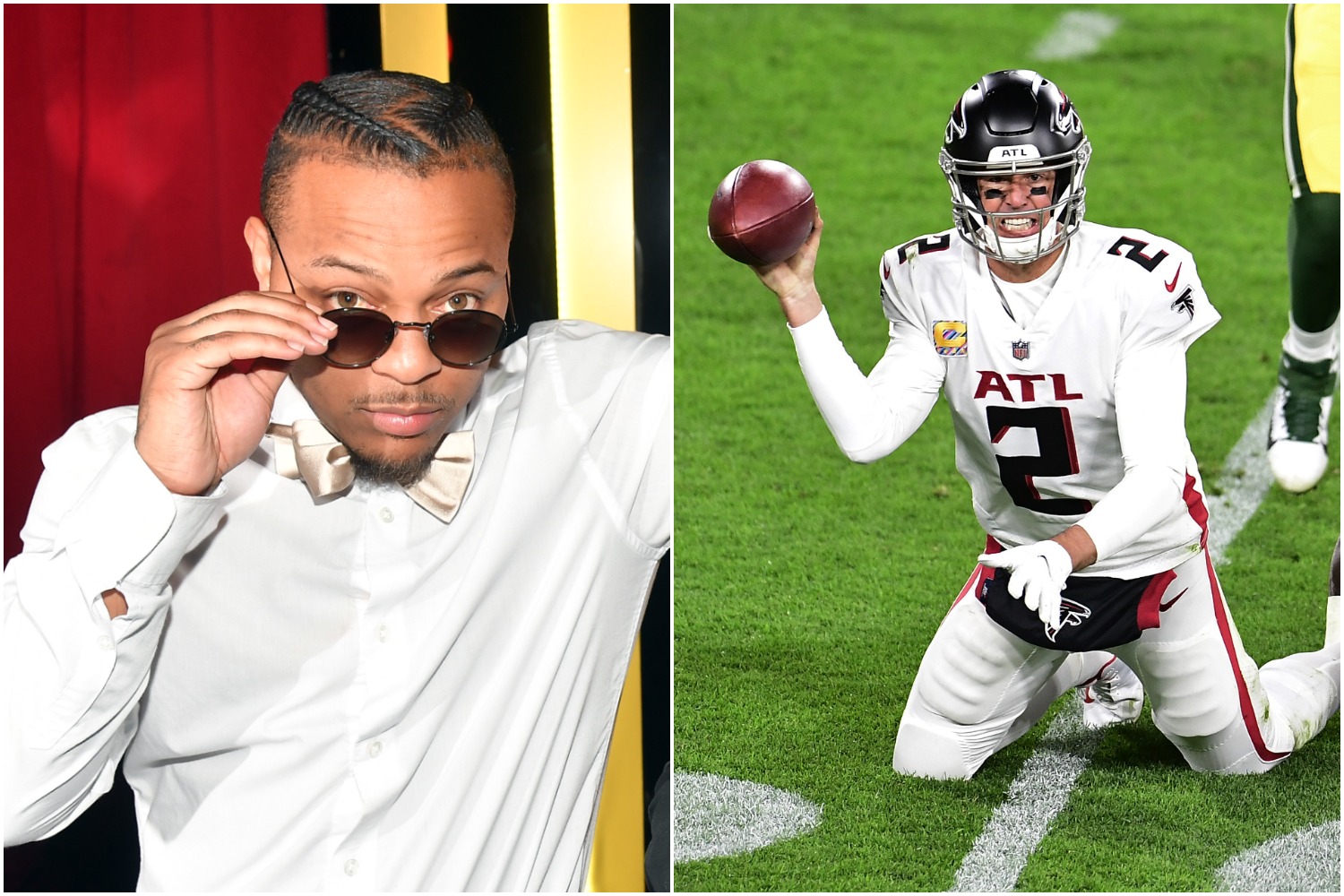 The Falcons' Franchise-Altering Mistake Has Forced Famous Rapper Bow Wow to Put His Favorite Team on Blast
The Falcons took a huge risk by passing over Justin Fields in the 2021 NFL Draft. Let's just say the move didn't impress one of the franchise's biggest fans and legendary rapper Bow Wow.
Did the Atlanta Falcons make the right call to take Kyle Pitts with their first-round pick? Or should the franchise have gone in a different direction at the top of the 2021 NFL Draft?
For some Falcons fans, adding arguably the best tight-end prospect of all time to a Matt Ryan-led offense made sense. But for iconic rapper Bow Wow, his favorite team made an unforgivable mistake by failing to address the most important position in sports.
And while Pitts may become a perennial All-Pro, it's entirely fair to question general manager Terry Fontenot's decision to roll with Ryan for the foreseeable future.
Atlanta raised some eyebrows by taking a tight end over a quarterback with their top pick in the 2021 NFL Draft
The Falcons entered the 2021 NFL Draft with the opportunity to make an upgrade at the most important position in sports. With Trevor Lawrence, Zach Wilson, and Trey Lance off the board, they faced a monumental decision when they came on the clock. Ultimately, though, Atlanta didn't draft a potential heir to Ryan. Instead, the team tried to get their longtime leader some help by selecting arguably the best non-quarterback in the draft.
In a fairly unsurprising move, the Falcons used the fourth overall pick on Pitts. Tipping the scales at 6-foot-6, 245 pounds, the long-armed, athletic tight end dominated SEC defenses during his three years with the Florida Gators. After flashing game-breaking ability in 2019, Pitts boosted his draft stock significantly by putting together one of the most impressive seasons by any player in college football history. Kyle Trask's top target recorded 43 catches for 770 yards and 12 touchdowns in only eight games.
Given Pitts' rare combination of size and speed (he ran a 4.44 40-yard dash at his pro day), he deserved to become a top-five pick. And as long as he stays healthy, the 2020 John Mackey Award winner should give NFL defenses nightmares. However, that doesn't necessarily mean the Falcons made a wise decision with their highest draft pick since 2008.
In fact, one famous Falcons fan put the team on blast for how it handled the most important decision in franchise history.
Bow Wow blasts the Falcons for their franchise-altering mistake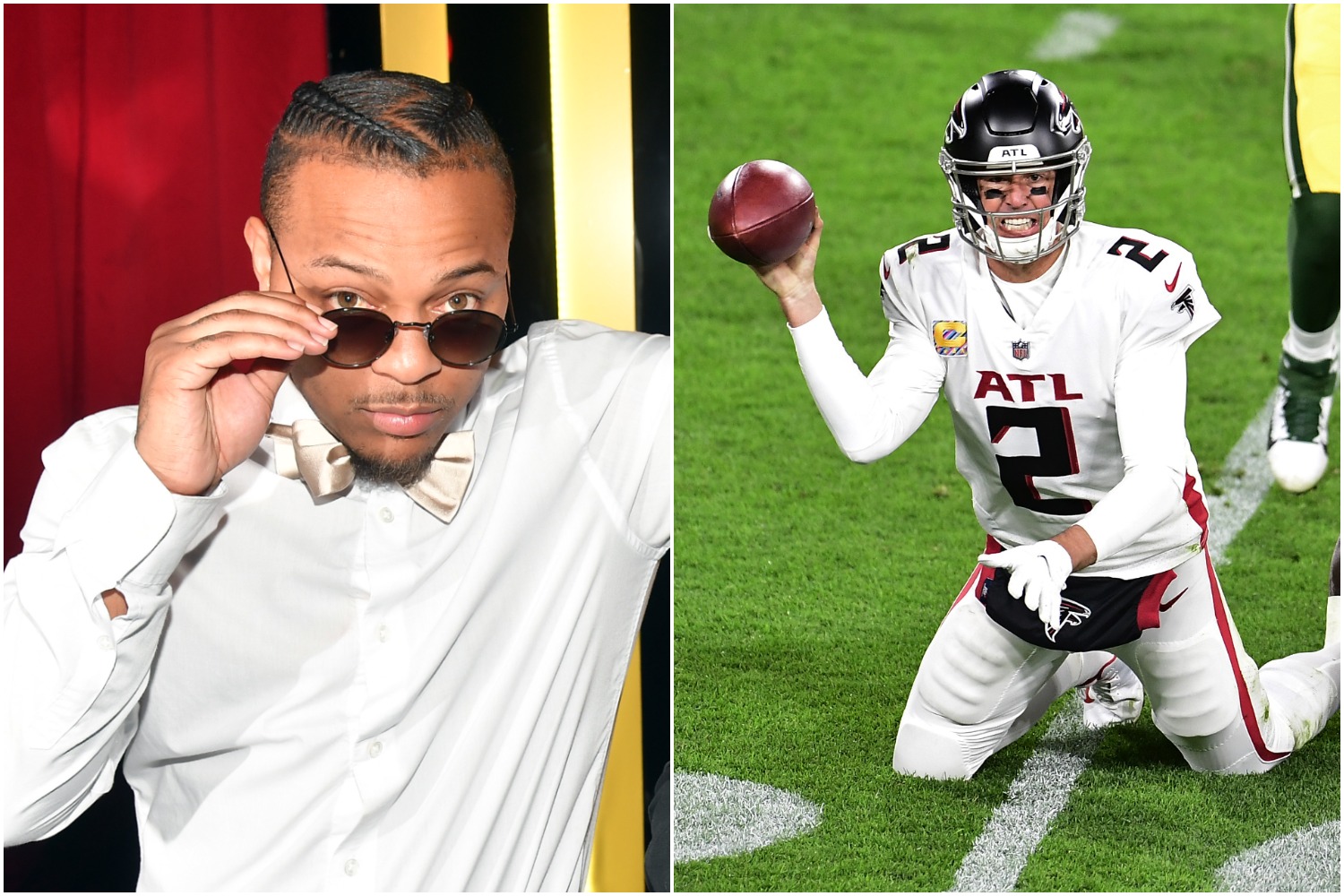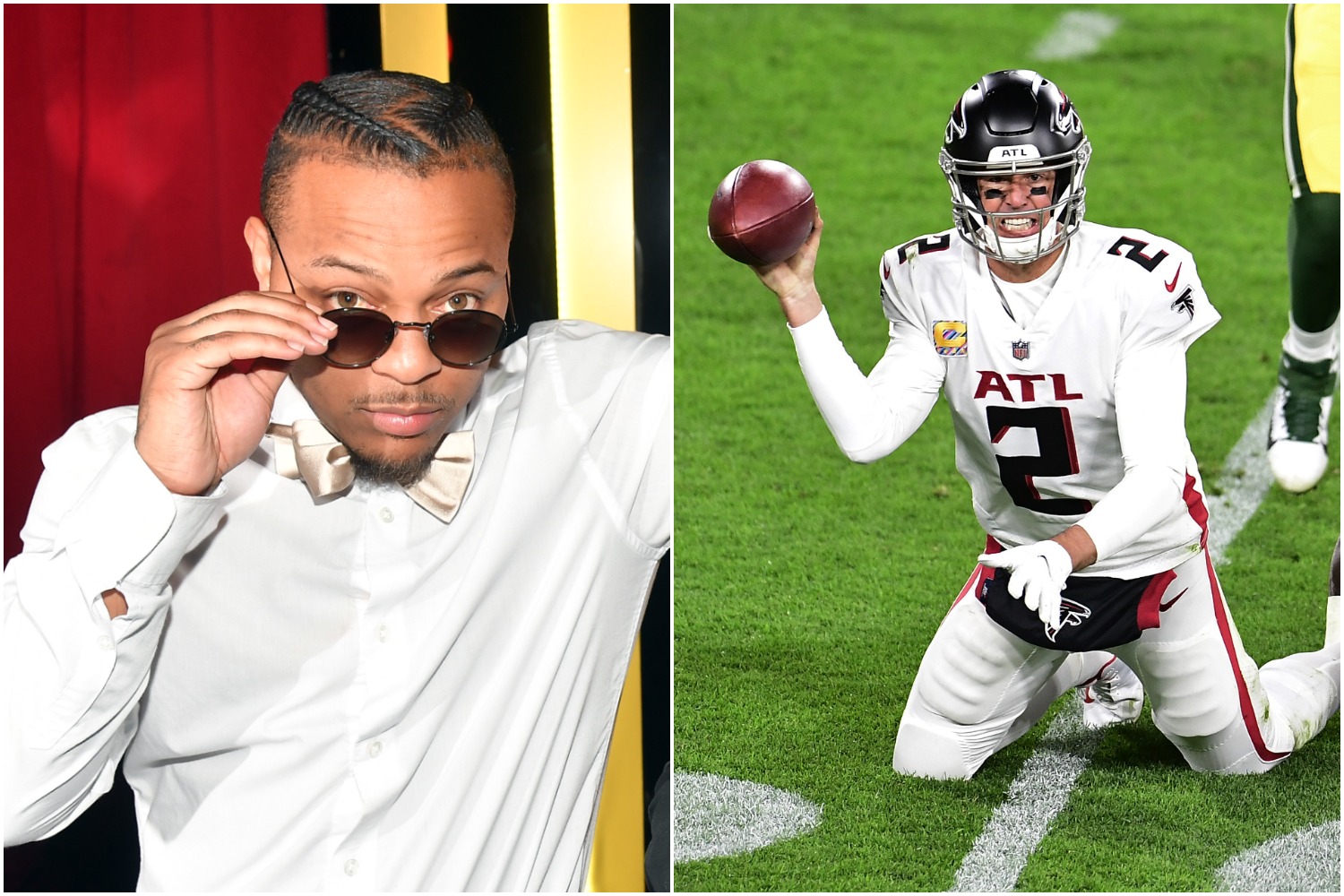 It's been a rough couple of years for Falcons fans.
First, the team suffered a historic collapse in Super Bowl 51 against the New England Patriots. Since then, the Falcons have fallen further behind in the NFC South, fired their head coach and general manager, and traded legendary wideout Julio Jones.
One of the team's biggest fans, iconic rapper Bow Wow, believes the franchise deserves to come under fire for what happened during the 2021 NFL Draft. After all, Atlanta had the chance to secure its quarterback of the future. But instead of making Justin Fields the heir apparent to Ryan, the front office passed on the former Ohio State star.
"Don't get me started on the falcons! Yes im ranting! We blew the superbowl! Then we don't draft justin fields. HOW DO YOU NOT DRAFT JUSTIN FIELDS!!! You think we want to see matt ryan stink up the dome AGAIN???? Im over it!" Bow Wow tweeted on July 3.
Although he doesn't get paid to scout football players, even the well-known artist can recognize Ryan doesn't have what it takes to lead the Falcons to a Super Bowl title. Sure, the veteran quarterback brings experience and leadership to the table. But should anyone be impressed by a signal-caller who's gone 18-29 as a starter since 2018? Does Atlanta really think a 36-year-old quarterback with limited mobility has more long-term value than the uber-athletic Fields? Ultimately, passing over a potential star quarterback looks like a massive mistake for a franchise that's won four playoff games since Ryan joined the organization as the No. 3 overall pick back in 2008.
What does the future hold for Matt Ryan and the Falcons?
As much as Bow Wow may detest the Falcons' decision to pass over Fields in favor of Pitts, he has no choice but to accept the reality of the situation. At this point, Atlanta has gone all-in on trying to win with Ryan, whose contract runs through 2023. And with a 2022 dead-cap hit of $40.5 million, he seems like a lock to remain in Atlanta for at least two more seasons.
So what should Falcons fans expect in 2021?
On paper, the NFC South bottom-dwellers don't look capable of making a postseason run. In fact, it's hard to get excited about a roster that doesn't feature many young high-end starters.
Does the backfield tandem of Mike Davis and converted wide receiver Cordarrelle Patterson scare anyone?
Probably not.
Meanwhile, Calvin Ridley brings Pro Bowl ability to the table, but the rest of Atlanta's receivers don't exactly inspire confidence about how the passing game will look moving forward.
Even if Ryan puts up decent numbers again, the odds of him winning his first Super Bowl ring look slimmer than ever. Unfortunately for the Falcons, because they didn't draft his potential successor, their chances of capturing the Lombardi Trophy anytime soon don't look good, either.