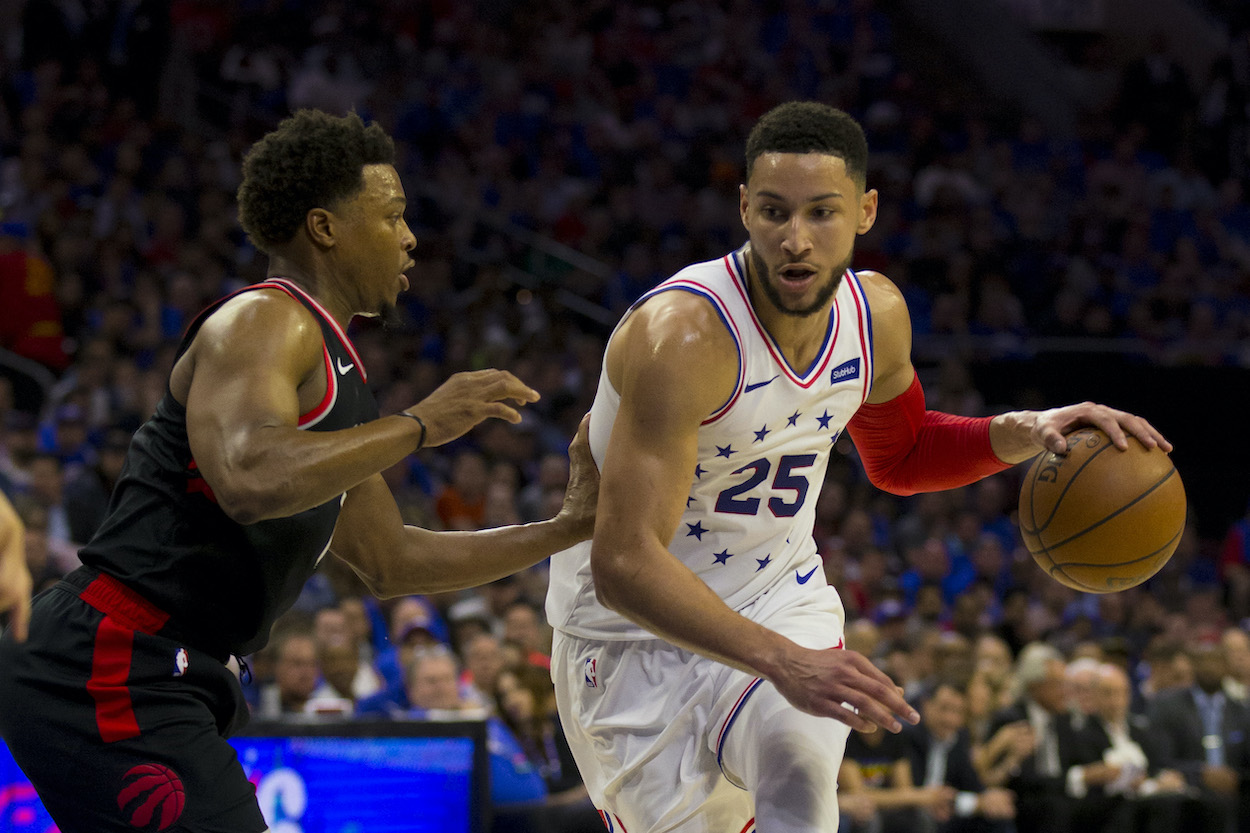 The First Reported Ben Simmons Trade Offer From the Sixers Proves They're Either Brilliant or Delusional
Ben Simmons to the Toronto Raptors? Not for the reported trade offer from the Sixers.
Ben Simmons' career in Philadelphia could come to an end at any moment. The Philadelphia 76ers placed Simmons on the trade block almost immediately after the 2020-21 NBA season wrapped up, and they've already fielded multiple offers for the 25-year-old point guard.
Although the Sixers have been intently listening to trade offers over the past few weeks, they reportedly haven't reached out to initiate any themselves. But on Monday night, a report emerged detailing a blockbuster trade offer the Sixers offered the Toronto Raptors for Simmons, and it makes Daryl Morey look like either a brilliant mastermind or a completely delusional executive… or possibly both.
Ben Simmons seems to be on his way out of Philadelphia
It seems like only a matter of time before the 76ers pull the trigger and let go of their No. 1 overall selection from 2016. Simmons has been a fine addition to the team over the last four seasons, but he just hasn't been able to reach his full potential as quickly as Philly hoped.
Simmons' offensive issues hit the point of no return in the 2021 playoffs. In 12 games played this postseason, Simmons shot a seemingly impossible 34.2% (25-of-73) from the free throw line. His yips at the line also transferred over to the half-court offense, where he eventually refused to even look at the basket whenever he received the ball. No matter how impactful he was on the defensive end and pushing the ball in transition, Simmons was simply a liability at the end of games when they turned into a half-court grind.
After losing to an inferior Atlanta Hawks team on their home court in the second round of the playoffs, the Sixers decided to explore trade offers for their three-time All-Star. Multiple teams have already shown interest in Simmons, and he could be dealt at any moment.
The Sixers' reported proposed trade to the Raptors sure is a wild one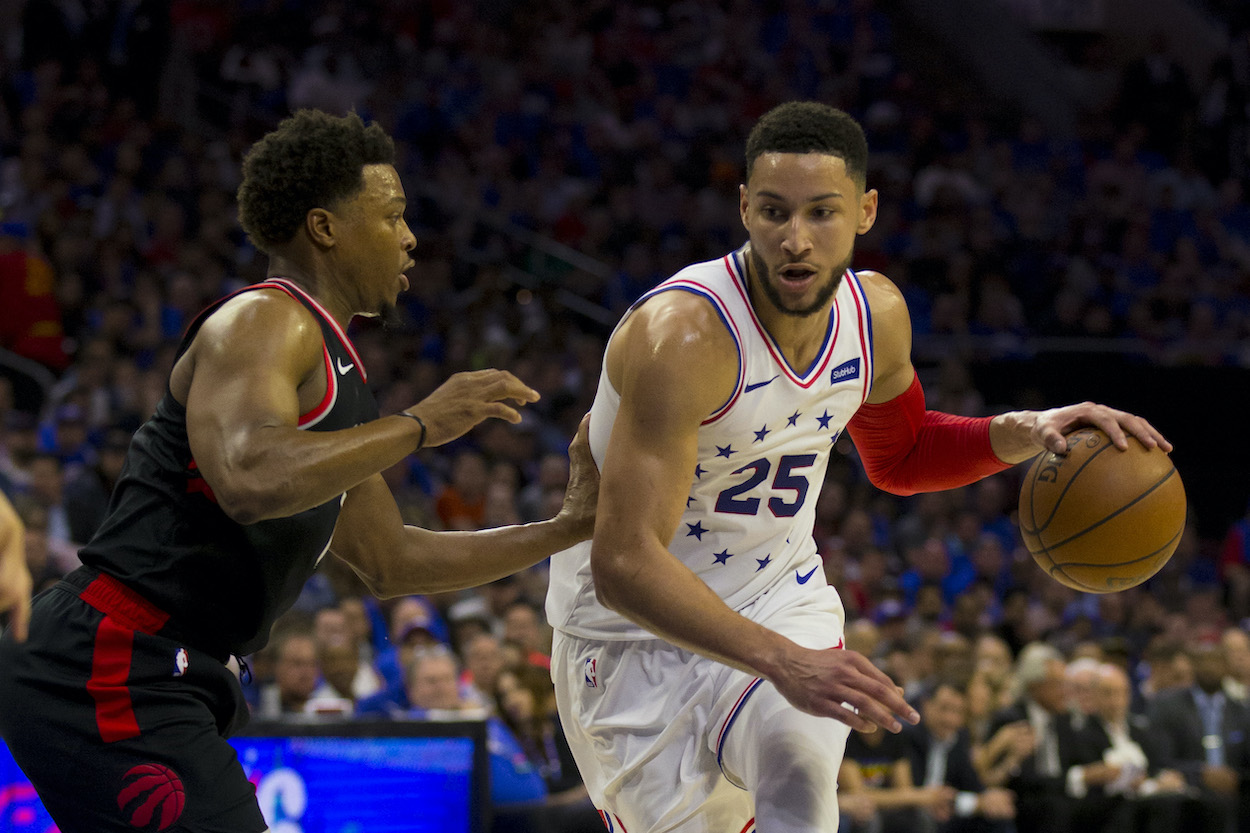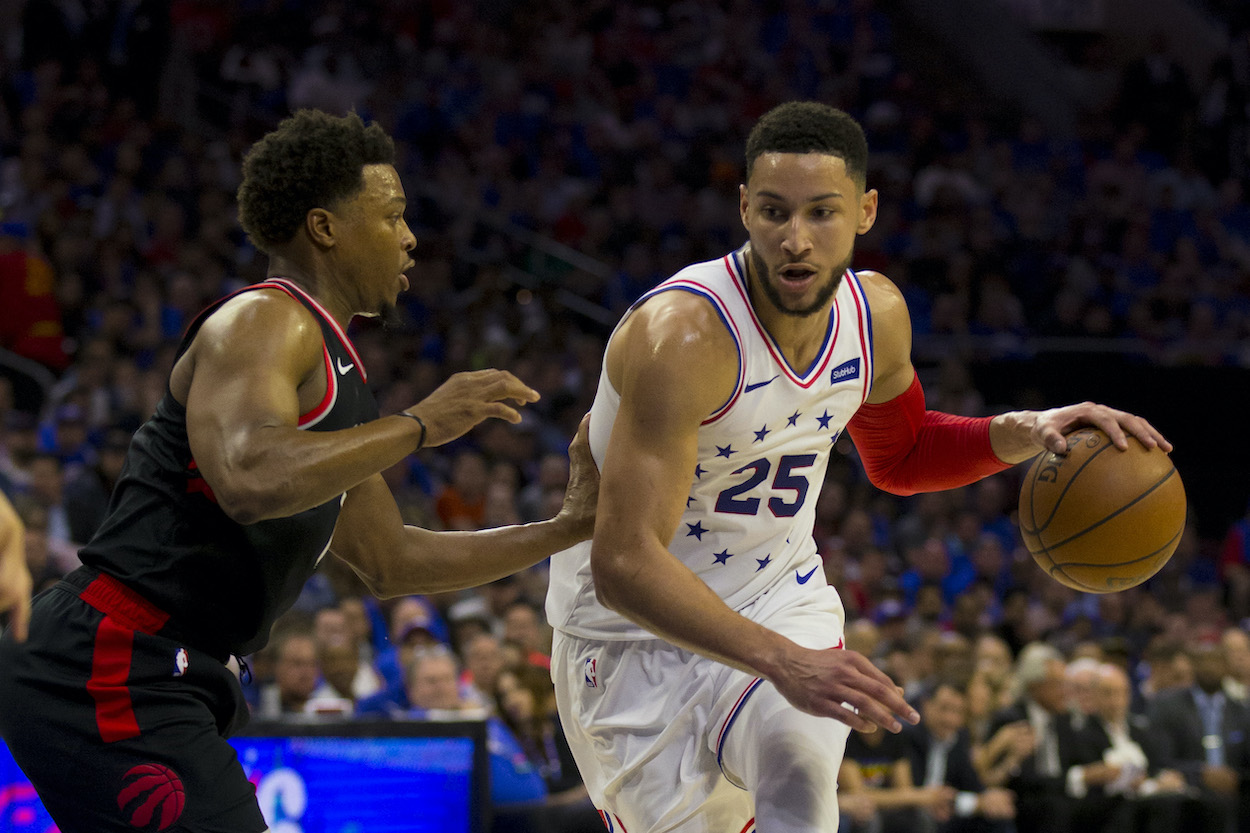 Morey and the Sixers have been listening to trade offers for Simmons all offseason long, but they've been quiet in terms of offering their own deals. That all changed this week.
Matt Moore of the Action Network reported Monday night the 76ers offered the Raptors a blockbuster deal for Simmons, and it's a doozy.
Multiple sources confirmed Sunday that the Toronto Raptors have emerged as a team with "significant" interest in Simmons. One source close to talks said discussions have not been substantial as of yet. Multiple sources including those close to talks said a proposed framework including Raptors guards Kyle Lowry, Fred VanVleet, OG Anunoby, and the 4th overall pick in Thursday's draft for Simmons was rejected by Toronto.

Matt Moore
Uhh, yeah. Why in the world would the Raptors even entertain that offer? A six-time All-Star and possible Hall of Famer, two above-average starters, and the fourth overall pick for a guy who currently has the worst trade value of his career to this point?
Nice try, Daryl.
Are the Sixers brilliant or delusional after reported Simmons trade offer?
If the report of the blockbuster trade offer is indeed accurate, the Sixers could be interpreted in two completely different ways.
For one, they could be absolutely brilliant in the sense that they're going to get the maximum possible value out of Simmons if they do decide to trade him this offseason. His market value is going to vary across the NBA, so why not start with a bang and see if any team budges? Even if teams don't accept these explosive offers off the bat, they will mark a starting point in negotiations that could lead to a successful trade.
On the other hand, it's possible the Sixers really do believe Simmons is worth a trade fit for a superstar. After all, they did draft him No. 1 overall in hopes that he could become an elite NBA player in the first few seasons of his career. If they're going to deal him this year, maybe the Sixers won't accept anything less than a trade of this caliber. And if that's true, Simmons won't be going anywhere.
In reality, what we have here is a mixture between both brilliance and delusion. This should be fun to monitor over the next few weeks.