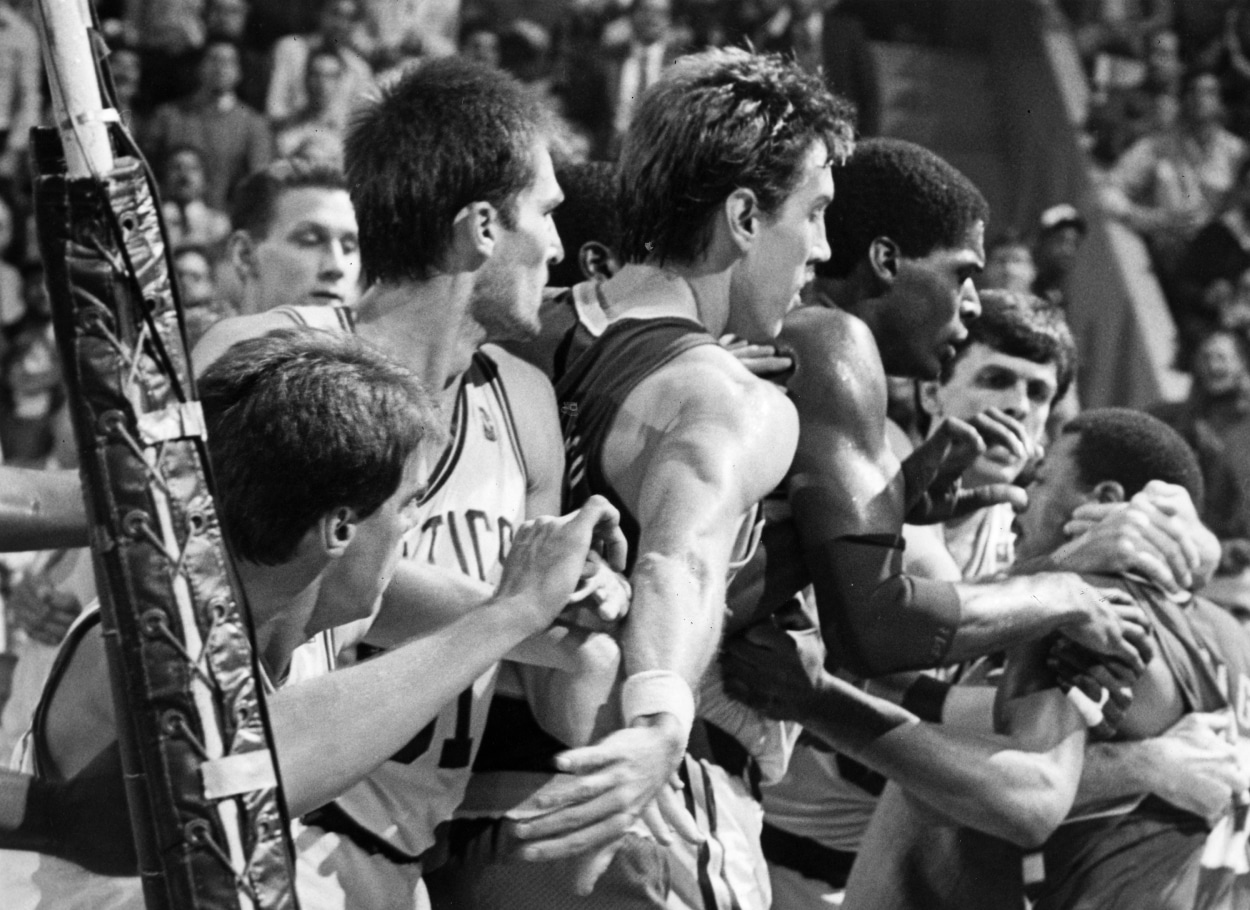 Former Boston Celtics Forward Fred Roberts Recalls Epic Playoff Series vs. Bucks, and Kevin McHale Charging the Stands
Sportscasting caught up with former Boston Celtics forward Fred Roberts and talked about his role during the epic playoff series with the Bucks in 1987.
Fred Roberts is the forgotten starter for the Boston Celtics during their epic playoff series against the Milwaukee Bucks in the 1987 Eastern Conference Semifinals. With starter Kevin McHale out with a foot injury, Roberts, a 6-foot-10 forward in his first year with the team, got the starting nod in the first three games of the series.
Sportscasting caught up with Roberts on Thursday, and he spoke about that thrilling playoff series, his three playoff starts, and his time playing with Larry Bird. He also recalled Game 3 when McHale left the court and went into the stands in Milwaukee to confront a heckling fan.
Fred Roberts spent two seasons with the Boston Celtics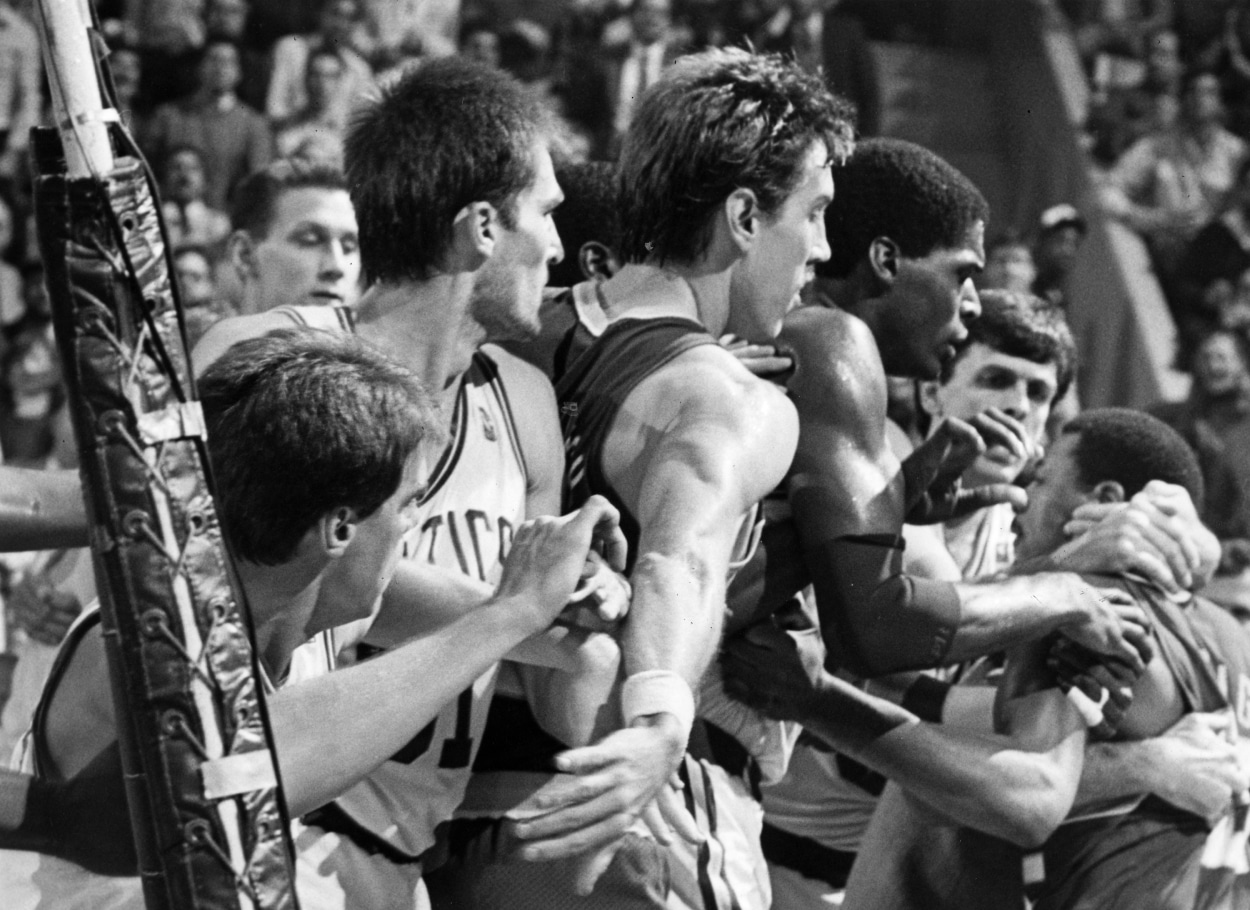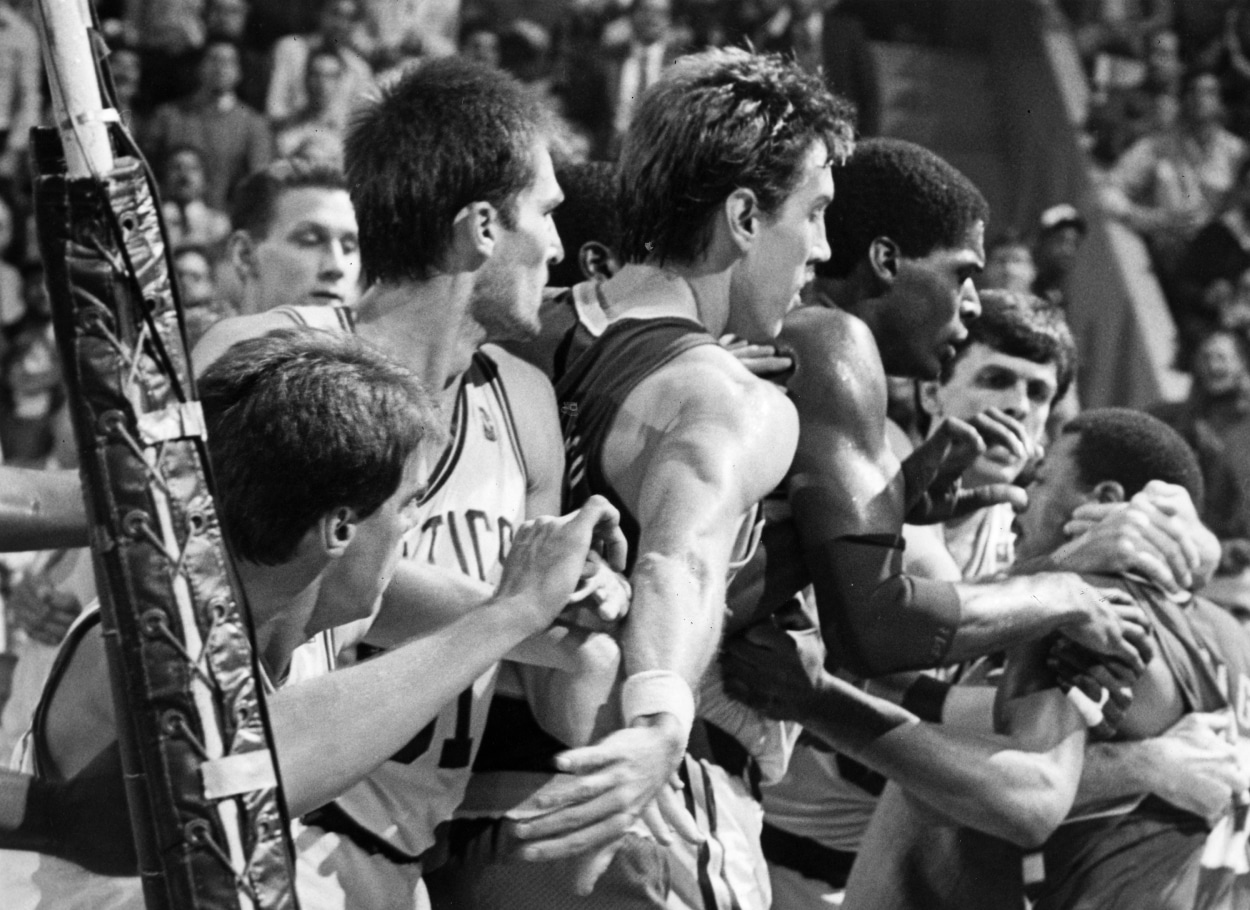 After the 1985-86 season with the Utah Jazz, Roberts became a free agent. The Celtics made him an offer, but the Jazz matched it. Shortly after, the teams swung a trade to bring him to Boston.
"I was a product of Len Bias' passing," Roberts told Sportscasting, referring to Boston's top pick in the 1986 NBA Draft, who died two days later after a drug overdose. "I don't think there's any way Boston trades for me if he's there."
The Celtics, fresh off a championship season, wanted some more size off the bench as insurance for Bill Walton, who starred the previous year but played in just 10 regular-season games during the 1986-87 season. Roberts admitted he was nervous coming over from Utah to a championship team that featured Larry Bird, one of the all-time greats.
"I was nervous," Roberts admitted. "I had never been in that situation before. (Bird) obviously was at a much higher level than I was. If I didn't do a good job, he'd let me know it. Once I got on the floor, I was locked in. Off the court, I'd get distracted.
"He was just so smart, tough. If I'm ever in a foxhole, I want him in there with me. He was confident and so skilled. He worked hard. Tremendous shooter. In practice, if I didn't block his shot — which I never did — I knew it was going in."
A reserve for most of his career, Roberts was pressed into action as a starter for the first two games of the Eastern Conference Semifinals against the Bucks. He looked anything but nervous.
Fred Roberts recalls the matchup with the Bucks, and Kevin McHale going into the stands to confront a fan
Roberts doesn't remember exactly when he was told he'd be in the starting lineup for Game 1 against the Bucks. With McHale ruled out with his foot injury, the Celtics called Roberts' number.
"I had a comfort level playing against Milwaukee," Roberts said. "Through the years, I had good games against them. It was a good matchup for me."
Roberts made an impact in the series opener, playing 36 minutes and putting up 13 points and five rebounds in a 111-98 victory. He got the nod again in Game 2, but McHale returned to action off the bench. Roberts played 22 minutes and had nine points as the Celtics pulled out a thrilling 126-124 win for a 2-0 series lead.
Although Roberts started Game 3, he played just 14 minutes. McHale came off the bench and played 38 minutes while scoring 25 points. He fouled out late, and Roberts remembers having a front-row seat when McHale left the court to confront a fan.
"McHale came off the floor and he climbed over our chairs and went into the stands," Roberts recalled. "I don't know what was said or what started it, but he just climbed over us and confronted someone."
A YouTube video of the incident showed McHale grabbing a fan by his tie. According to the LA Times, McHale was fined $3,000 for going after the fan who allegedly used abusive language.
The Celtics outlasted the Bucks in seven games
Game 4 was a double-overtime thriller, but Roberts didn't see a whole lot of action. He played 12 minutes, while four starters played 51 minutes or more. Boston pulled out a 138-137 victory to take a 3-1 series lead and head back home where the Bucks hadn't won in two years. It seemed like a given the Celtics would put the Bucks away in five.
"I never was one to take a game for granted," Roberts said. "The Bucks were a tough team, but I'm sure we felt like we had it."
Bucks guard Sidney Moncrief lit it up for 33 points as the desperate Bucks came into the Boston Garden and shocked the defending champions. The Bucks left Boston with a 129-124 victory and some hope.
Late in Game 5, Celtics center Robert Parish went down with an ankle injury and missed Game 6. The Celtics started Greg Kite at center and brought Roberts off the bench. Roberts had another strong outing with 13 points and four rebounds in 25 minutes. Milwaukee extended the series with a 121-111 victory.
The Celtics closed out the series at home in Game 7, but it wasn't easy. Parish returned and gave the Celtics a jolt in the rebounding department. Boston outrebounded Milwaukee 57-27 in a 119-113 victory.
Boston went on to defeat the Detroit Pistons in seven games in the Eastern Conference Finals but fell to the rival Los Angeles Lakers in the NBA Finals.
Roberts played one more year with the Celtics. The newly-formed Miami Heat selected him in the expansion draft but traded him to the Bucks, where he played the next five seasons.