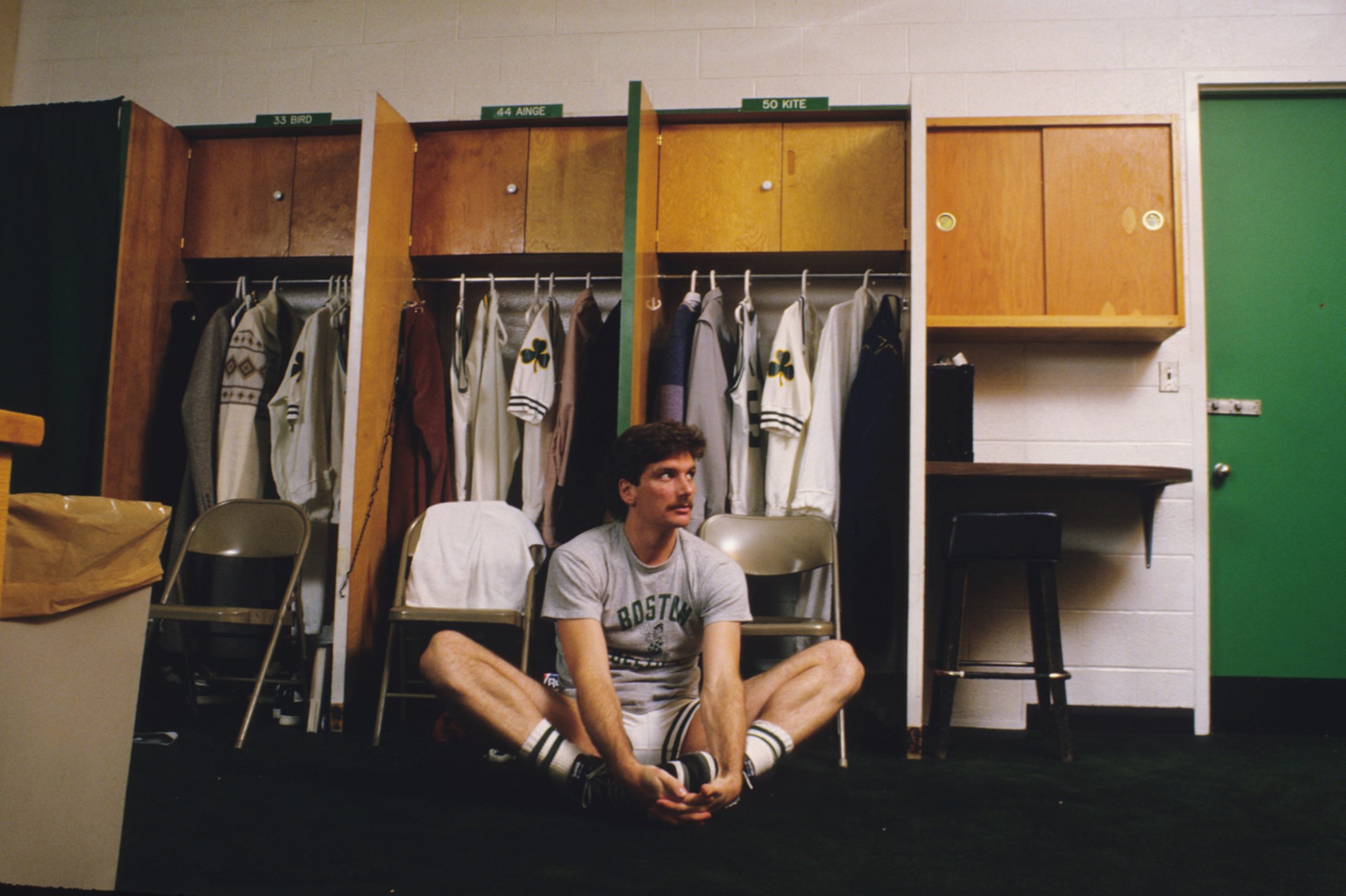 Greg Kite Drew More Attention Than Larry Bird After Battling Kareem Abdul-Jabbar in Game 3 of the 1987 NBA Finals
Greg Kite drew more media attention than Larry Bird after his Game 3 effort against the LA Lakers in the 1987 NBA Finals.
Without little-used Greg Kite, the Boston Celtics probably don't win Game 3 of the 1987 NBA Finals against the Los Angeles Lakers. Forced into action because of early foul trouble to Robert Parish and an injury to Bill Walton, Kite capitalized on his opportunity. Although he didn't score, Kite grabbed nine rebounds and wore down the aging Kareem Abdul-Jabbar in a 109-103 victory.
After the game, Lakers coach Pat Riley was stunned when he looked at the stat sheet. "Kite didn't score a point?" asked Lakers coach Pat Riley, according to the LA Times. "It looked like he had 100." Sportscasting recently caught up with Kite to get his take on his performance.
Greg Kite quietly stole the show in Game 3 of the 1987 NBA Finals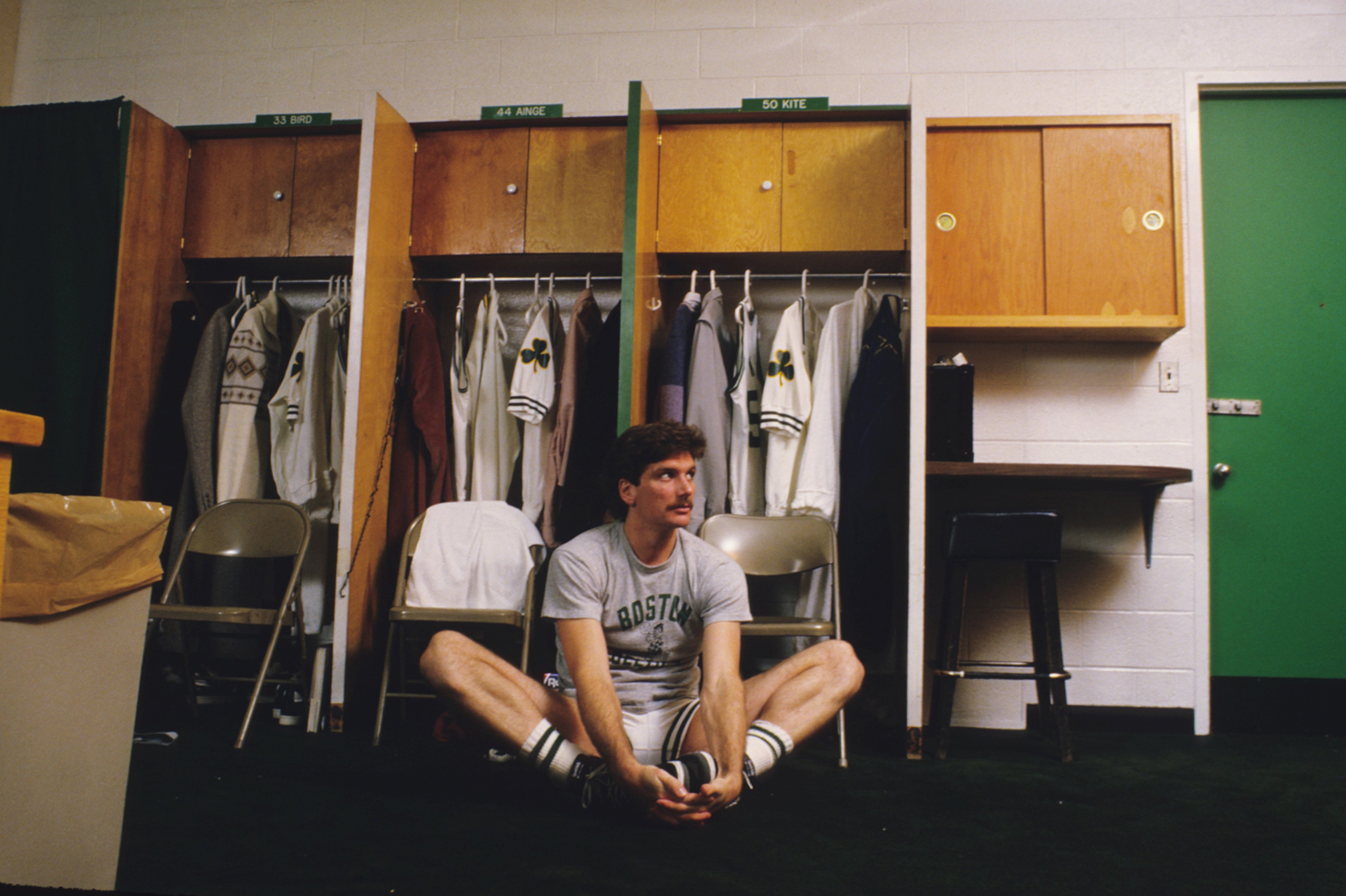 In two Celtics blowout losses to begin the 1987 NBA Finals, Kite played a combined 14 minutes. The 6-11 center out of BYU typically spelled Boston's big men or played some late minutes when the game was out of hand.
"My style is ugly," Kite said to the LA Times after Boston's 109-103 win in Game 3. "It's not something that kids in the schoolyards are going to imitate like they do Michael Jordan."
Kite's teammate, Larry Bird, was even more blunt.
"Greg don't have a lot of talent," Bird said.
Maybe he didn't display a lot of offensive talent on that night of June 7, 1987, but Kite played a total of 22 minutes and gave everything he got, slowing down Abdul-Jabbar and making him work for everything. He capitalized on his rare 22-minute outing.
"Walton was banged up and I got minutes," Kite told Sportscasting this week. "I used my strength and beat (Abdul-Jabbar) to the spot. Kareem did go to his left shoulder for his skyhook. I tried to make him shoot it farther out than usual."
After the game, Kite drew more media attention than Larry Bird
Bird finished the game with 30 points and 12 rebounds as the Celtics got back in the series. Kite's nine rebounds were then a career-high. Five of those boards came on the offensive end.
According to the LA Times, Kite held his own press conference after the game, and it drew more media attention than Bird's.
"The last time I got this much attention was when I was born or when I was married and all the people came through the reception line," Kite joked after the game. "I don't think I'm going to get a big head from this though. My head is pretty big already."
Abdul-Jabbar still got his points, finishing with 27, but Kite outrebounded the Hall of Famer in 16 fewer minutes of action.
"Kareem is Kareem," Kite told Sportscasting. "He's going to get his points. I just tried to make him work harder for them by wearing him out. He was in his late 30s then."
Kite knew his role with the Boston Celtics
Kite knew his time would be limited playing behind three Hall of Famers in Bird, Parish, and Kevin McHale. He accepted the role and did whatever the Celtics asked of him. Many times that would be fouling an opposing player, making him earn his points at the free-throw line.
"You don't want Parish, McHale, and Bird getting those fouls," Kite said to Sportscasting. "That's when Greg Kite and Carlos Clark come off the bench and do it.
"If they're going to come in for a dunk, make them shoot free throws. Or if the smaller guys are driving in the lane, make sure they earn it. It's like a smaller guy in the NFL going over the middle, make them think about it."
Kite spent the first five years of his 12-year NBA career with the Celtics. He played for seven different teams. For his career, he averaged 2.5 points and 3.8 rebounds per game.
In the 680 games he played in his career, he said that game against the Lakers stands out the most to him.
"The disappointing thing is we lost the next game and then we lost the series," Kite said. "But that game definitely stands out. I had an impact."