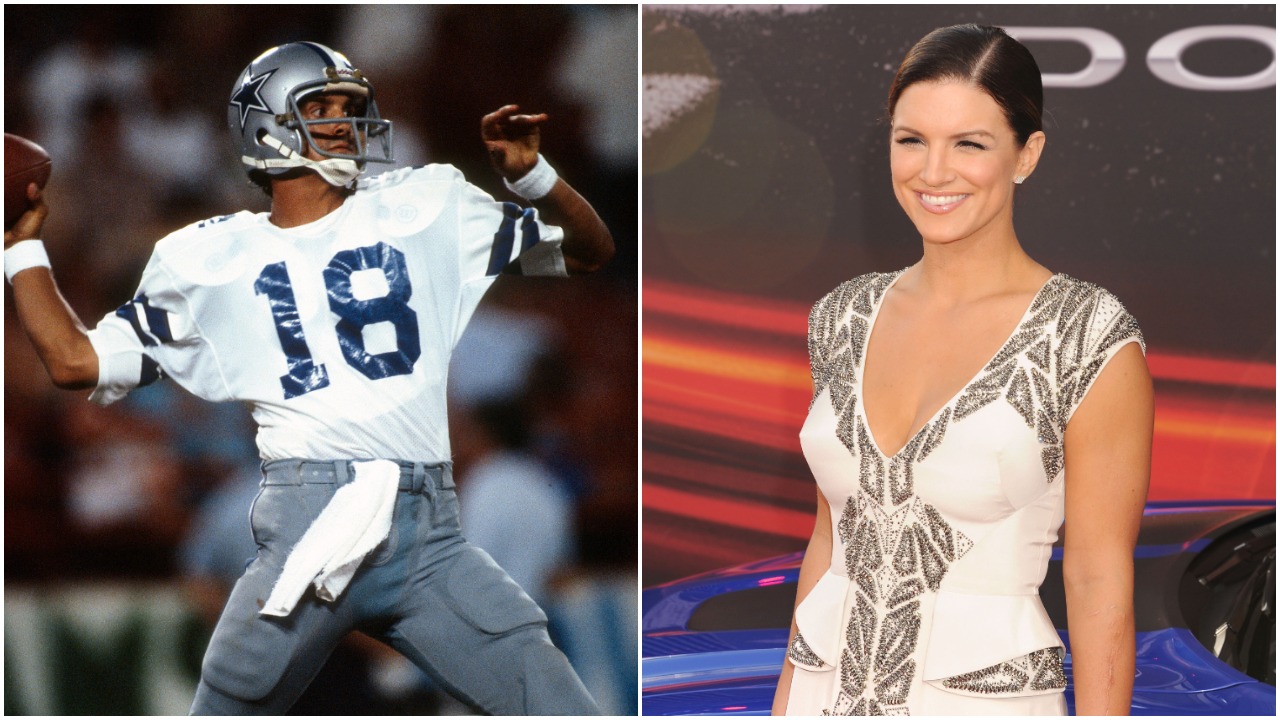 Gina Carano's Father Was a Super Bowl-Winning Quarterback With the Dallas Cowboys
Gina Carano comes from good athletic stock as her father, Glenn Carano, set records at UNLV and played for the Dallas Cowboys for seven years.
Over the past 15 years, Gina Carano has become a massive star. Before Ronda Rousey was on anyone's radar, Carano was a pioneer in women's mixed martial arts. She was part of the first-ever female MMA bout in Nevada in 2006, took part in the first-ever female fight on Showtime in 2007, and her 2009 Strikeforce battle with Cris Cyborg was the first-ever women's match to headline an MMA pay-per-view event. Since then, she's become a television and film star and can be currently be seen in the award-winning Disney+ series, The Mandalorian. But what some may not know is that Gina Carano wasn't the first famous athlete in her family. Her father, Glenn Carano, was a record-setting quarterback at UNLV who went on to play seven seasons for the Dallas Cowboys.
Glenn Carano set a number of passing records at UNLV
A solid prospect out of Wooster High School in Reno, Nevada, Glenn Carano joined the football team at UNLV in 1973 and was immediately named the starter by Runnin' Rebels head coach Ron Meyer, who later became the head coach of the New England Patriots and Indianapolis Colts.
Glenn Carano was the starter in each of his four seasons with UNLV and led the team to an undefeated regular season, still the only such season in the team's history. Their only loss of the year came in the Division II national semifinal to Delaware. Carano graduated as the team's all-time leader in passing yards (5,095) and passing touchdowns (37). Both records have since been broken but he remains in the top five in both categories.
Glenn Carano played seven seasons with the Dallas Cowboys
Glenn Carano was taken in the second round of the 1977 NFL draft with the 54th overall pick by the Dallas Cowboys. Dallas typically only carried two quarterbacks but changed policy after drafting Carano, who became the Cowboys' third-string quarterback behind Roger Staubach and Danny White.
While he didn't appear in a single game for the team in 1977, Glenn Carano still earned a Super Bowl ring as a rookie as Dallas won their second championship of the decade by defeating the Broncos in Super Bowl 12, 27-10. When Staubach retired ahead of the 1980 season, Carano became QB2 behind White.
When White went down with an injury during the Cowboys' Thanksgiving matchup with the Chicago Bears in 1981, Carano stepped in and led Dallas to a 10-9 comeback victory and made his first and only NFL start the following week against the Baltimore Colts, completing seven of 18 passes for 51 yards and a touchdown in a 37-13 Cowboys victory.
In 1982, the same year Gina Carano was born, Glenn Carano was passed on the depth chart by Gary Hogeboom and remained the Cowboys' third-string quarterback until his departure in 1983. In seven seasons with the Cowboys, he appeared in 36 games and completed 21 of 57 passes for 304 yards with three touchdowns and one interception.
Carano played one season in the USFL in 1984 for the Pittsburgh Maulers, the team's lone season, and threw for 2,368 yards with 13 touchdowns and 19 interceptions.
He hated watching Gina Carano fight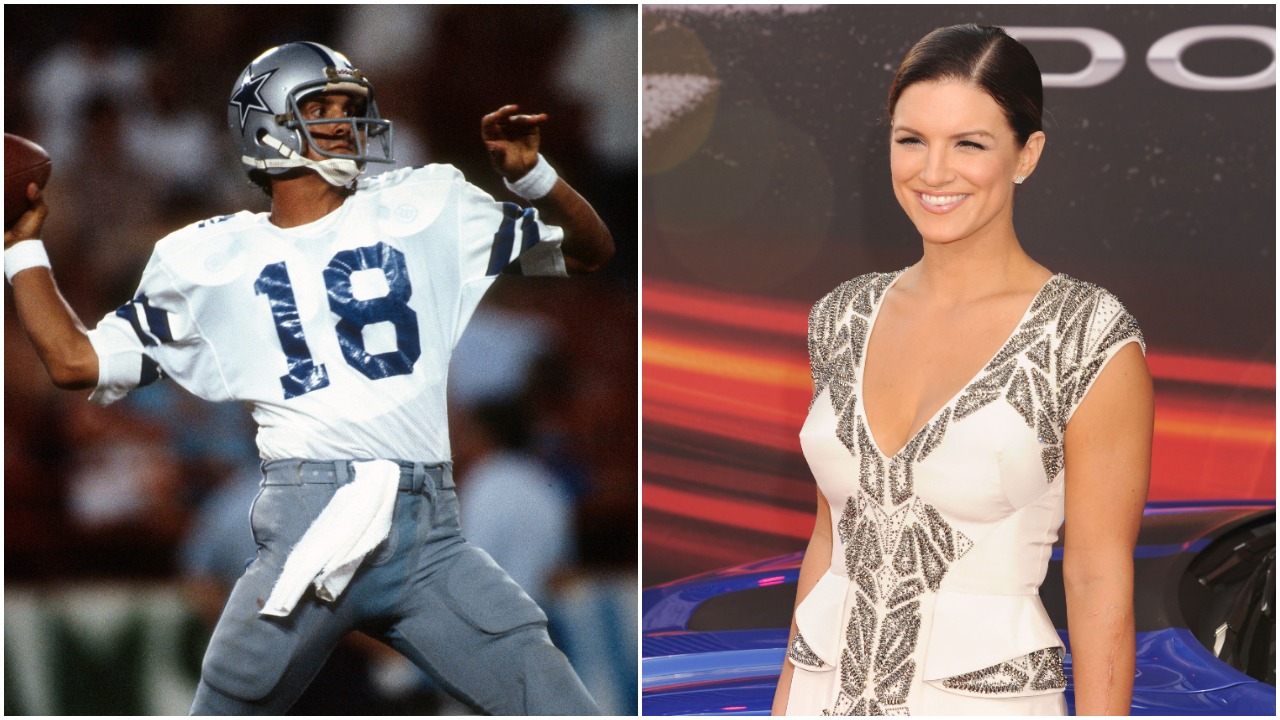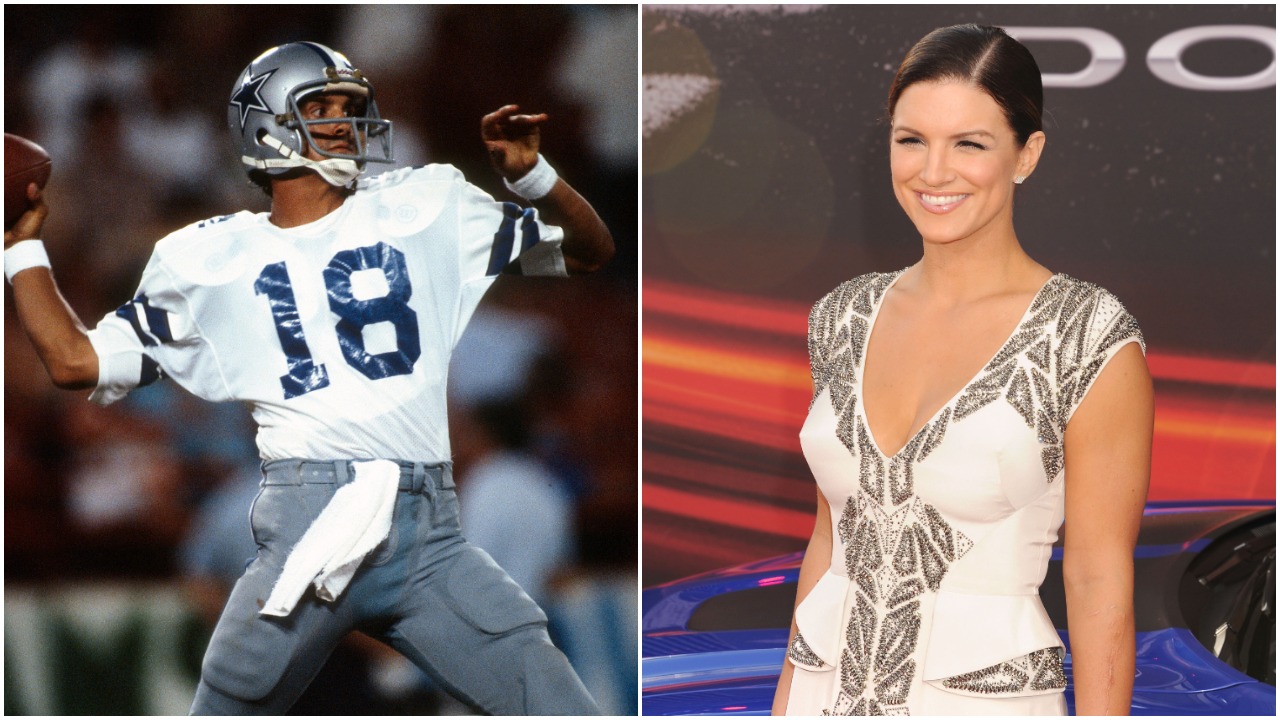 Following his football career, Glenn Carano served on the Nevada Athletic Commission and was inducted into the Southern Nevada Sports Hall of Fame in the same class that included Mike Tyson. He's also a member of the UNLV Athletic Hall of Fame.
He obviously also watched Gina Carano become one of the most famous female fighters in history, although he certainly didn't enjoy watching his daughter in the ring, as he once told the Las Vegas Review-Journal.
"As a father, I didn't enjoy watching her fight. But she's a great athlete, a great competitor and a great spirit."

Glenn Carano on Gina Carano
Perhaps it's a little easier for Glenn Carano to watch his daughter fight on film.
All stats courtesy of Sports Reference