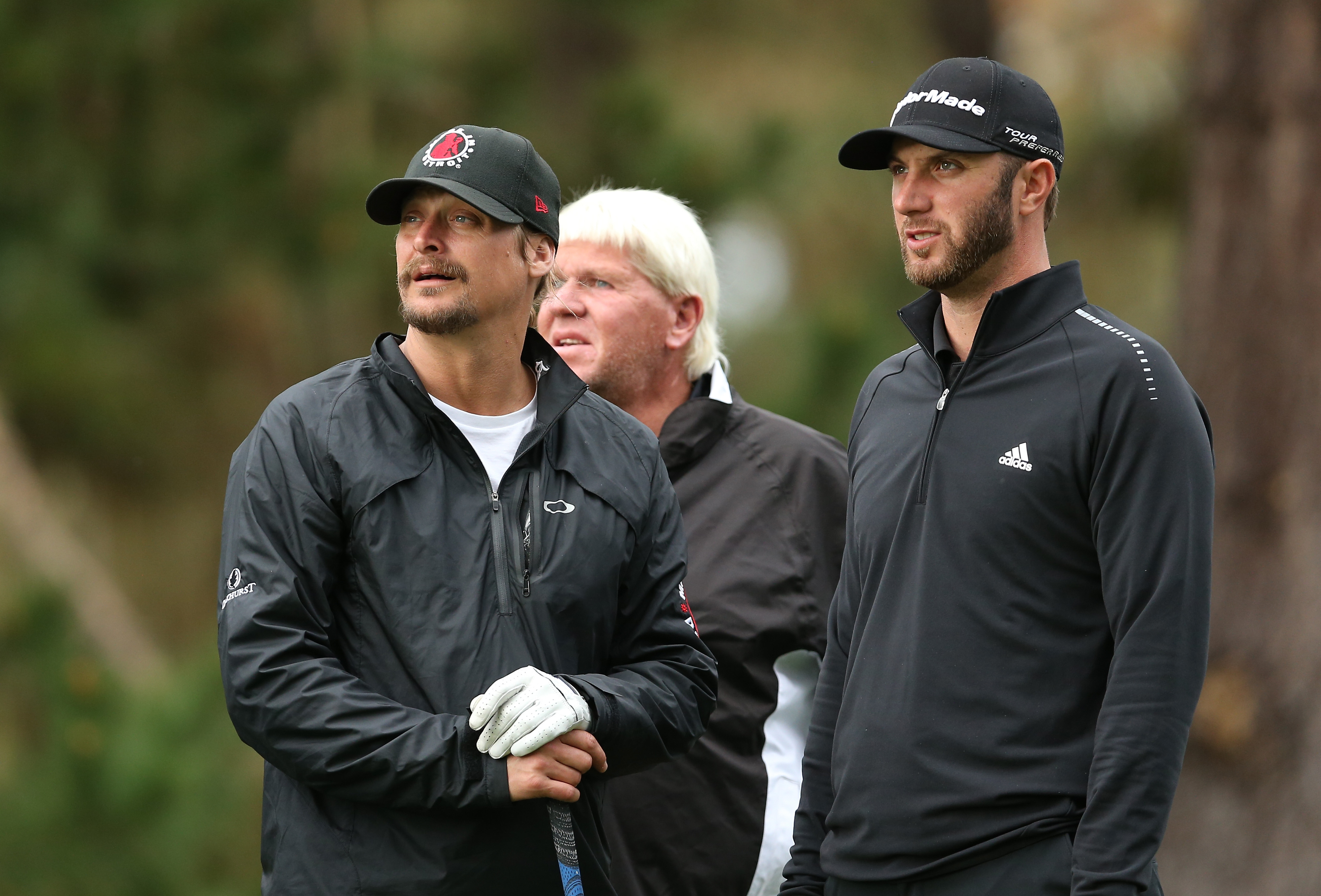 Golfer John Daly Loves Music So Much He's Released 2 Albums and Sang With Kid Rock
When John Daly isn't swinging a club, the golfer has a fallback career as a musician. He's even released albums and sang with Kid Rock.
Pro golfer John Daly has secured his status as golf's wild child. At one time, he was one of the best players in the world. He's also known by casual observers as a party animal. From his drinking exploits to his carefree persona, Daly gives fans a break from the historically dignified sport. When he isn't swinging a club, however, Daly has a fallback career as a musician.
John Daly's golf career
Daly began his career in 1987 — fresh off of his college days at the University of Arkansas. Over the next four years, reports the PGA, he rose in rank from young up-and-comer to PGA champion. Not yet 30, Daly was one of the sports brightest young stars in the years before Phil Mickelson and Tiger Woods began to make their meteoric rises. 
After winning the 1991 PGA Championship, Daly had a target on his back, and while it took him a while to get his second major, he consistently finished near the top. Daly won his first and only Open Championship in 1995, the final Major win of his career. Following that majestic rise, Daily spent the latter half of the '90s struggling to regain glory. 
While he eventually got back to the top tier of talent, he never matched the potential prescribed to him during his younger years. In 2016, reports The Open, after nearly 30 years on tour, Daly joined the Champions tour after reaching eligibility. Since then, he has been in and out of competitions. 
Daly's wild persona
Daly was always a loose cannon. Daly was a break from the typical professional golfer, from stories about his excessive smoking and drinking to his hotheaded outbursts on and off the golf course. In 1994, the PGA suspended him for walking off the court during one particularly memorable meltdown. Now in his 50s, Daly has calmed down ever-so-slightly, but his reputation remains the same. 
He keeps up with his image as a rock star golfer by palling around with rapper and singer Kid Rock, details SF Gate. The singer, who rose to prominence thanks to his unabashed love of partying that he celebrates in his music, has been by Daly's side for years, and anyone who follows both of them knows that it's a friendship made in heaven. 
However, Daly's bond with Rock does not end with partying. An aspiring musician, Daly followed in Rock's footsteps and became a recording artist in his own right. 
Outlaw Country 
Daly is a massive fan of his friend's music. While Kid Rock dabbled in hip hop and rock-rap earlier in his career, he has rebranded as a country-rock singer in the latter half. Perhaps, this best defines the pair's relationship. In 2002, Daly released his first of two country-rock albums, called Outlaw Country. Not just a vanity project, Daly recruited country music stars like Willie Nelson. 
Since becoming friends with Kid Rock, reports ESPN, the pair has performed together on several occasions, both in the studio and on tour. When Daly isn't playing in the PGA Champions League, he's on the road playing several venues. He even played the Cavan Club, which once hosted the Beatles, in the lead up to a Liverpool golf tournament in 2006. 
Daly's status as a rock star makes sense from an aesthetic standpoint. He has always been an outcast in the sport that made him millions, and his exploits off the field help exemplify the life of a wannabe rockstar. While his music may not be for everyone, it is very much in line with Daly's brand since he debuted in the sport in 1987.