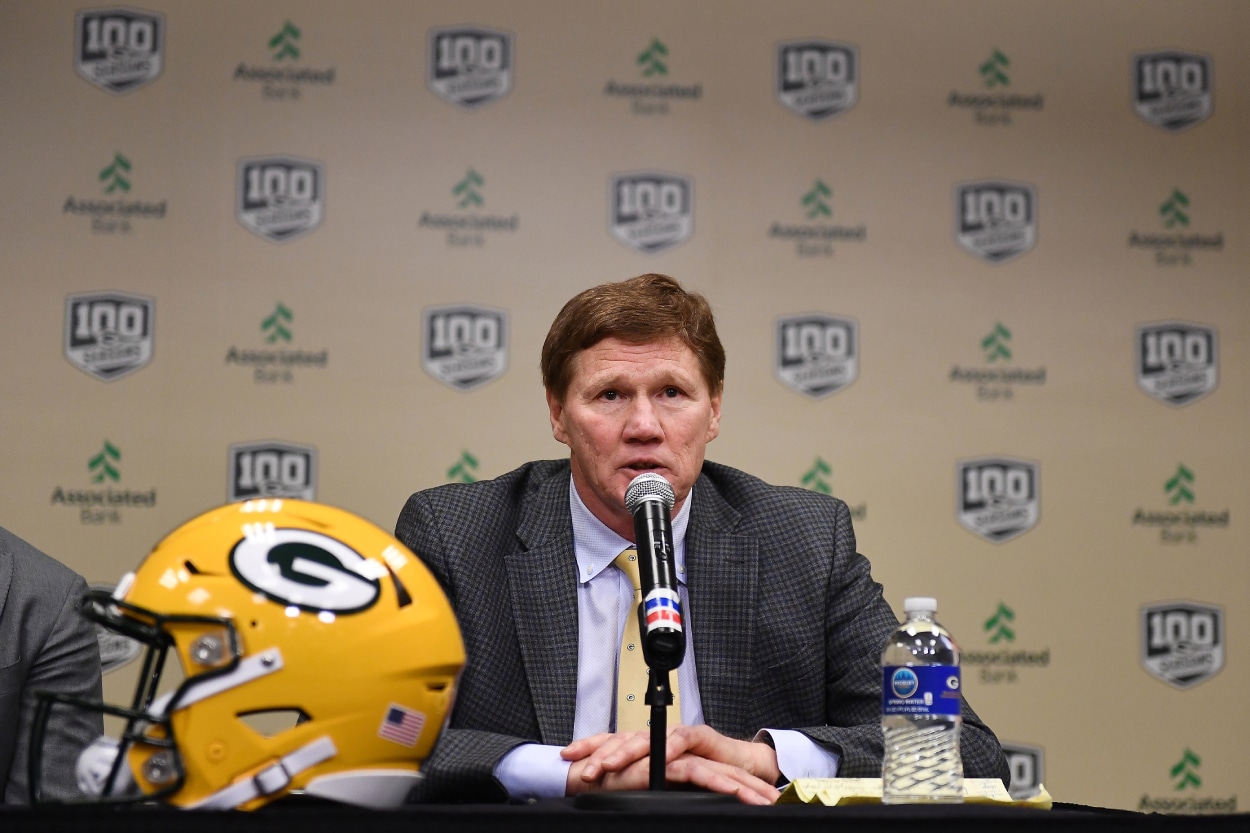 Green Bay Packers: Mark Murphy Gets Blunt With Shareholders Over This Year's Schedule
Green Bay Packers president/CEO Mark Murphy touched on a variety of topics at Monday's shareholders meeting.
The Green Bay Packers had their sixth stock sale this year, raising funds for improvements and updates to Lambeau Field. This year, the team added 176,160 new shareholders According to Packers.com, roughly $68.5 million was raised in the first stock sale since 2011. The team now has more than 539,000 shareholders.
At the shareholders annual meeting held Monday at Lambeau Field, Packers president/CEO Mark Murphy spoke about several topics ranging from team finances to the possibility of Green Bay hosting an upcoming NFL Draft. Murphy also talked about the team's schedule for this season and was blunt with the fans who said they preferred more early afternoon games at Lambeau.
Mark Murphy touches on a variety of topics at Monday's Green Bay Packers shareholders meeting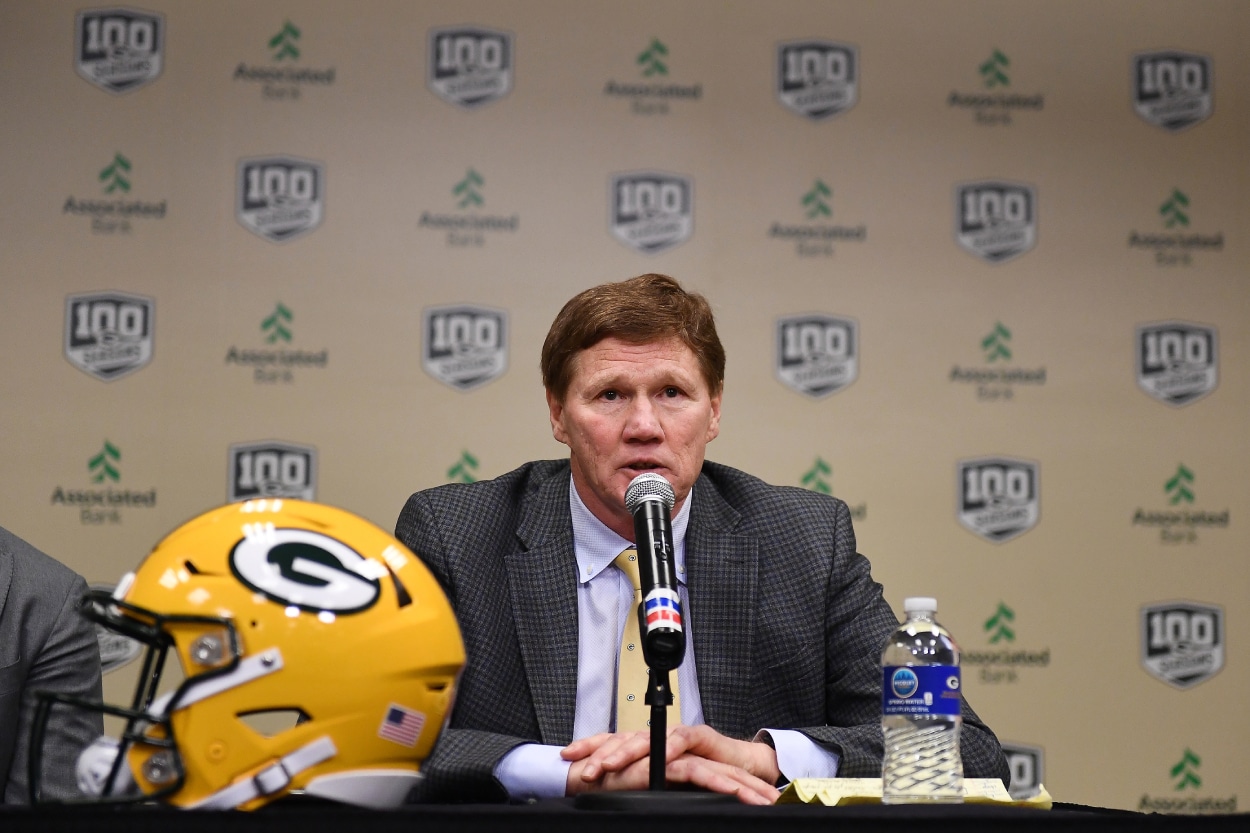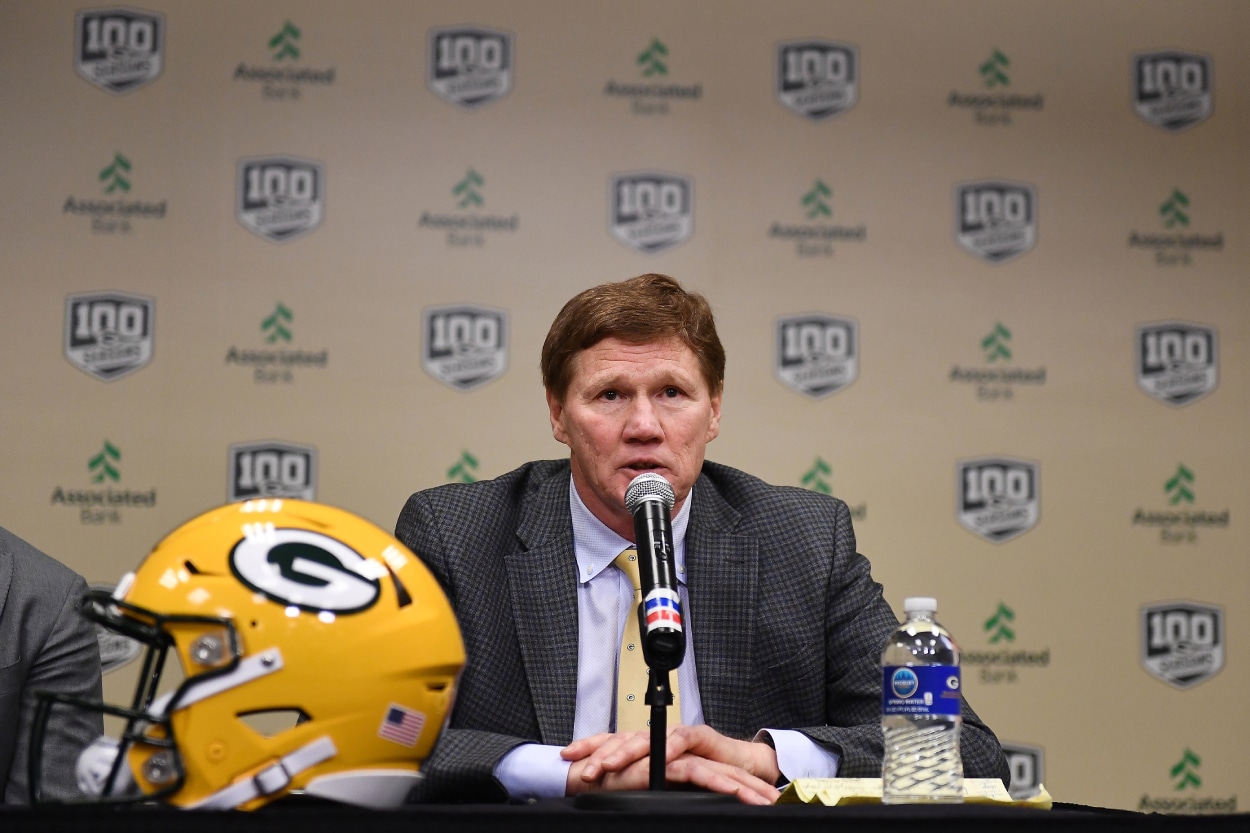 One of the topics Murphy spoke about was the departure of wide receiver Davante Adams. The Packers traded Adams to the Las Vegas Raiders in the offseason, but Murphy said there were no hard feelings. He said he anticipates Adams will one day become a member of the team's Hall of Fame.
"I have tremendous respect for Davante," Murphy said, per NBC Sports. "Obviously he was a great player for us, and as fine a person as you'll ever see in the game. The way he handled this entire situation was really outstanding, and I am very confident that he will come back and he will be a member of our Hall of Fame."
Murphy also addressed questions about the Packers schedule. Many shareholders said they preferred having games at Lambeau played at noon Central. The NFL controls the schedule, and Murphy said he didn't anticipate there being too many noon games at home.
This season, the Packers have one noon game at Lambeau, that coming Week 6 against the New York Jets.
Murphy was pretty blunt in explaining his reason for the lack of early afternoon games.
"Here's the reality: if we have a lot of noon home games, we're a s***ty team," Murphy said, according to a tweet from Matt Schneidman of The Athletic.
Murphy said he hopes the Packers can host an NFL Draft soon
Murphy also said he's "confident" the Packers will host the NFL Draft sometime in the near future. According to Rich Ryman of the Green Bay Press-Gazette, it would likely take place in either 2025 or 2027.
Ryman indicated that Murphy's hopes are up, but nothing is a given. One of the biggest issues is the lack of hotel accommodations in the area.
"We will be given strong consideration," Murphy said. "We've been close on the other ones, too."
Ryman said  8,642 shareholders attended the meeting, bringing the number back to pre-COVID-19 numbers.
Money raised this year will go toward bringing in new video boards and upgrading the concourse.
Packers shares pay no dividends. This year, the shares sold for $300 each.