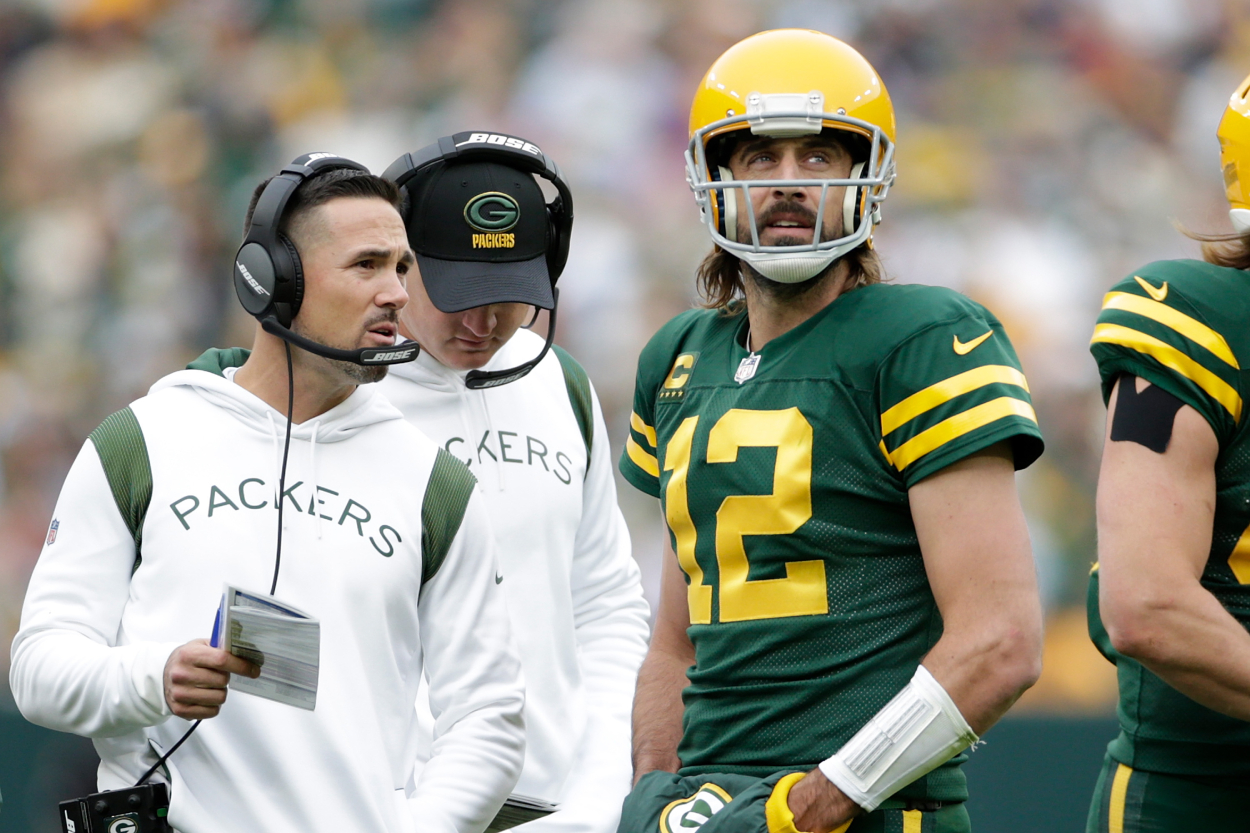 Green Bay Packers' Bizarre NFL Draft Strategy Leaves Dan Orlovsky Bewildered
The Green Bay Packers didn't help Aaron Rodgers as much as they could have in the 2022 NFL Draft, and it left Dan Orlovsky confused.
There might not be a more confusing NFL franchise than the Green Bay Packers. Do they want to compete for Super Bowls with Aaron Rodgers? Or are they just trying to prepare for their future? No one really knows; some moves show one thing, while others make it seem like they're moving in the complete opposite direction.
If they want to contend with the 38-year-old Rodgers, who has considered retirement in recent offseasons, they need to get him weapons. But after trading arguably the NFL's best receiver, Davante Adams, this offseason, Green Bay didn't select a pass-catcher with either of its first-round picks in this year's draft.
The team took three receivers overall, but none have the potential to have as immediate of an impact as some of the prospects who went off the board in the first round.
So, what are the Packers doing? It's unclear, and former NFL quarterback Dan Orlovsky is confused.
Dan Orlovsky is confused by the Packers' draft
The New Orleans Saints traded up in the first round of the 2022 NFL Draft to select former Ohio State wide receiver Chris Olave at No. 11. The Detroit Lions even moved up in the opening round to grab former Alabama pass-catcher Jameson Williams at No. 12.
So, given that the Packers desperately need a receiver for Aaron Rodgers, were reportedly interested in Olave, and owned two first-round picks, why didn't they move up to select one of this year's top weapons?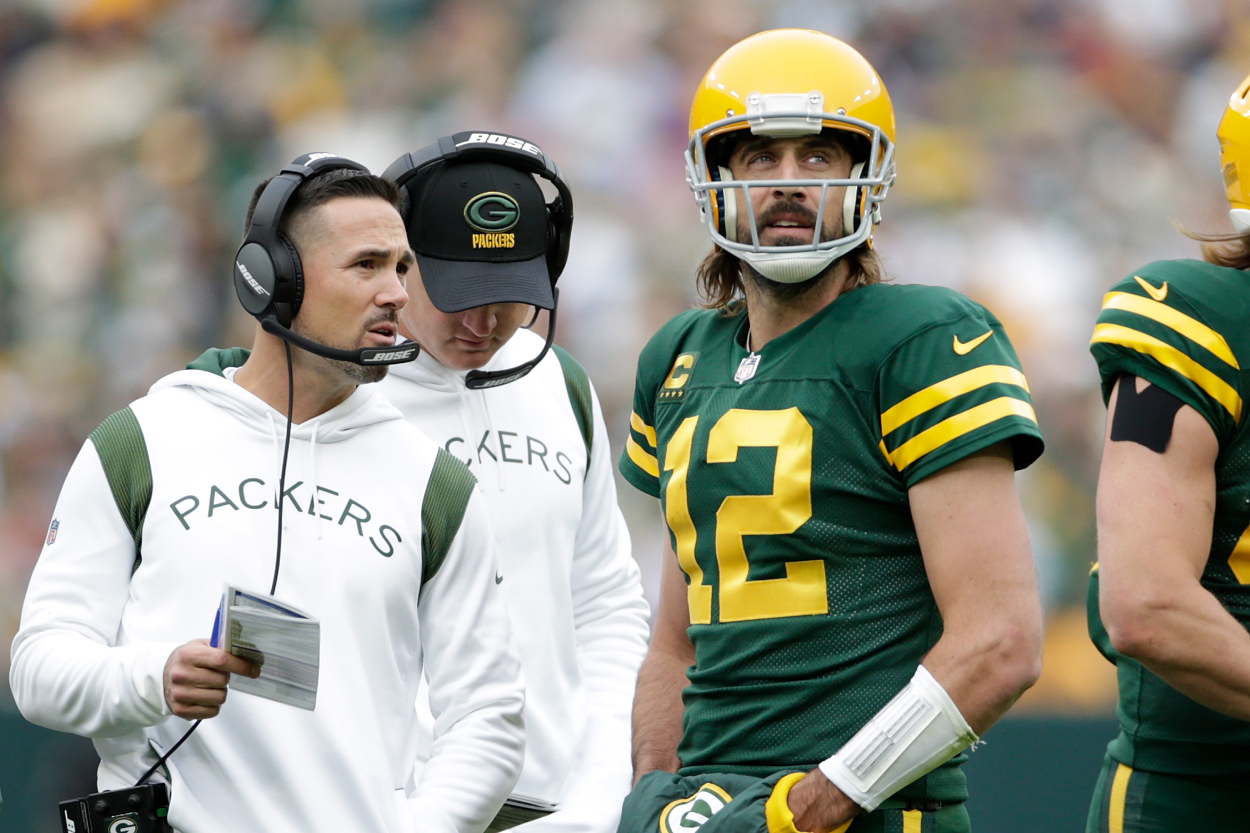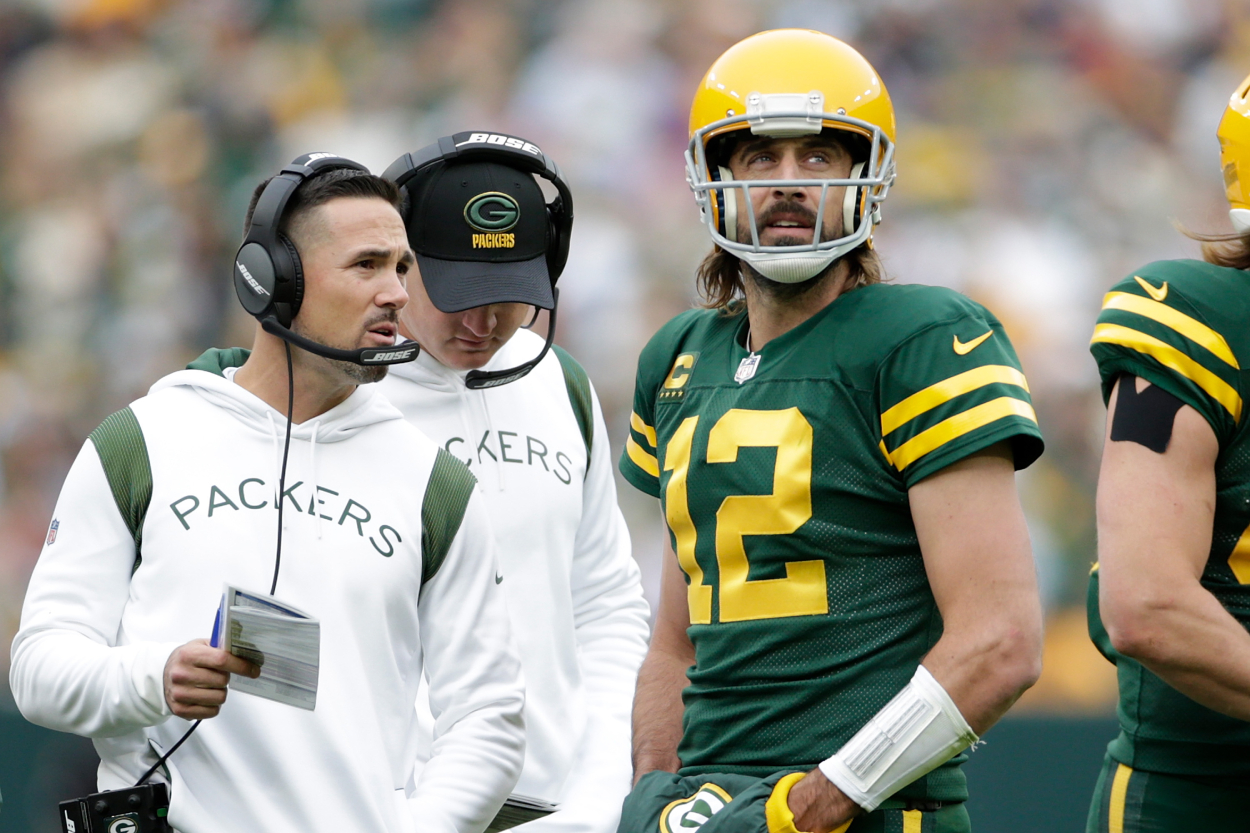 Who knows. They instead drafted two defensive players from Georgia with their first-round picks in linebacker Quay Walker and defensive tackle Devonte Wyatt.
"I'm going WTF+," Orlovsky said on the May 2 episode of Get Up when asked to grade the Packers' 2022 draft. "…You're a better football team. I'm with that. You got good football players and great defense from Georgia – awesome. I don't think you're any closer to winning a Super Bowl than I did when you started this draft. … They needed skill-position help. I thought they needed to draft two receivers early or make a move to go get one, and they didn't do either of that."
Orlovsky then said he feels the Packers would have been "very similar to who they were last year" had they drafted Garrett Wilson, Olave, or Williams. But he doesn't believe this current team can contend for a Super Bowl.
And he's probably right. That is unless one of the receivers Green Bay drafted this year becomes a breakout star.
Who are the receivers the Packers drafted?
So, what receivers did the Packers select in the draft? Christian Watson from North Dakota State, Romeo Doubs from Nevada, and Samori Toure out of Nebraska.
Watson is most likely to make an impact in 2022. He went to Green Bay in the second round. Doubs was a fourth-round selection, and Toure went to the team in the seventh round.
Watson is fast and tall, standing at 6 feet, 5 inches. He had 43 catches for 801 yards and seven touchdowns for North Dakota State in 2021 and continued showing his NFL potential. But will he be able to make that jump to the NFL? That's the big question. The pros are much different than the FCS level.
His athleticism will make him a deep threat for Rodgers from the get-go, but it's hard to imagine him replacing Davante Adams' production as a rookie. Wilson or Olave would have been more likely to do that.
So, will the Packers be OK in 2022? Yes. They have Rodgers. But it's hard to see them contending for a championship with little to no weapons in the passing game.
Stats courtesy of North Dakota State