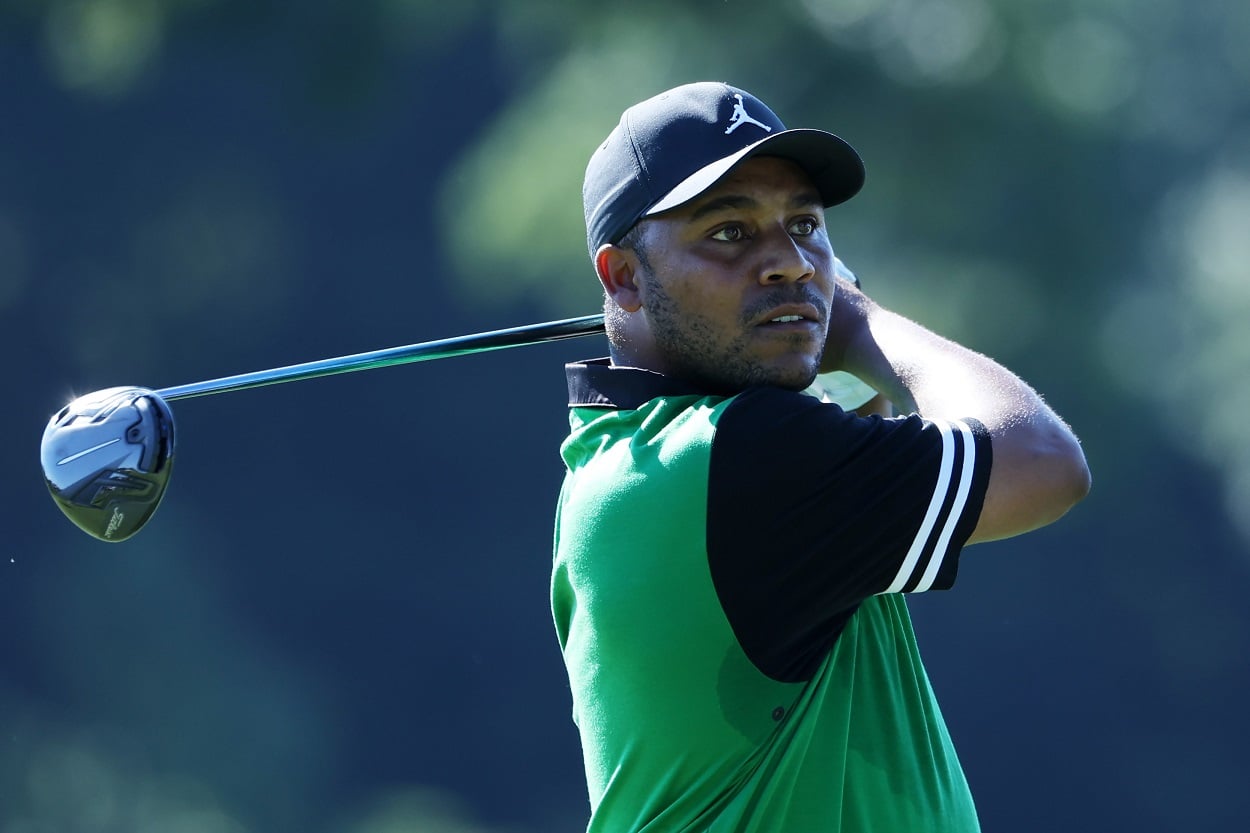 Harold Varner III Certainly Didn't Hold Back on Why He Left the PGA Tour for LIV Golf
Harold Varner III was more candid than most on why he left the PGA Tour for LIV Golf.
Harold Varner III certainly wasn't the most notable name of the six now-former PGA Tour players to jump to LIV Golf this week. That honor obviously belongs to Cameron Smith, winner of The Open Championship and the second-ranked player in the world.
As it's been with most of the defectors, Varner took to social media to personally announce his decision.
But unlike the vast majority of the others, who've danced around exactly why they opted to leave — despite being quite obvious given the Saudi-backed series' unlimited funds — Varner was at least candid on why he chose to bolt.
Harold Varner III was at least honest in saying he left the PGA Tour for LIV Golf for the money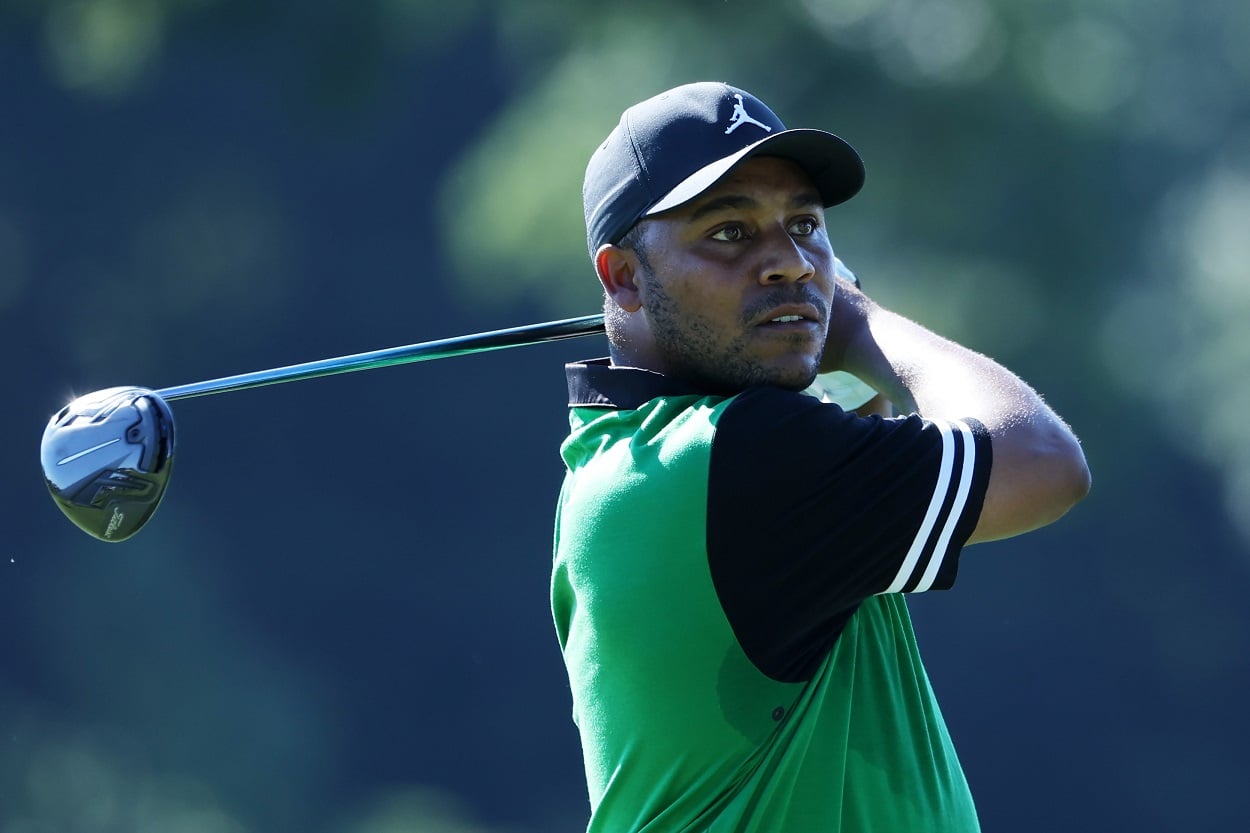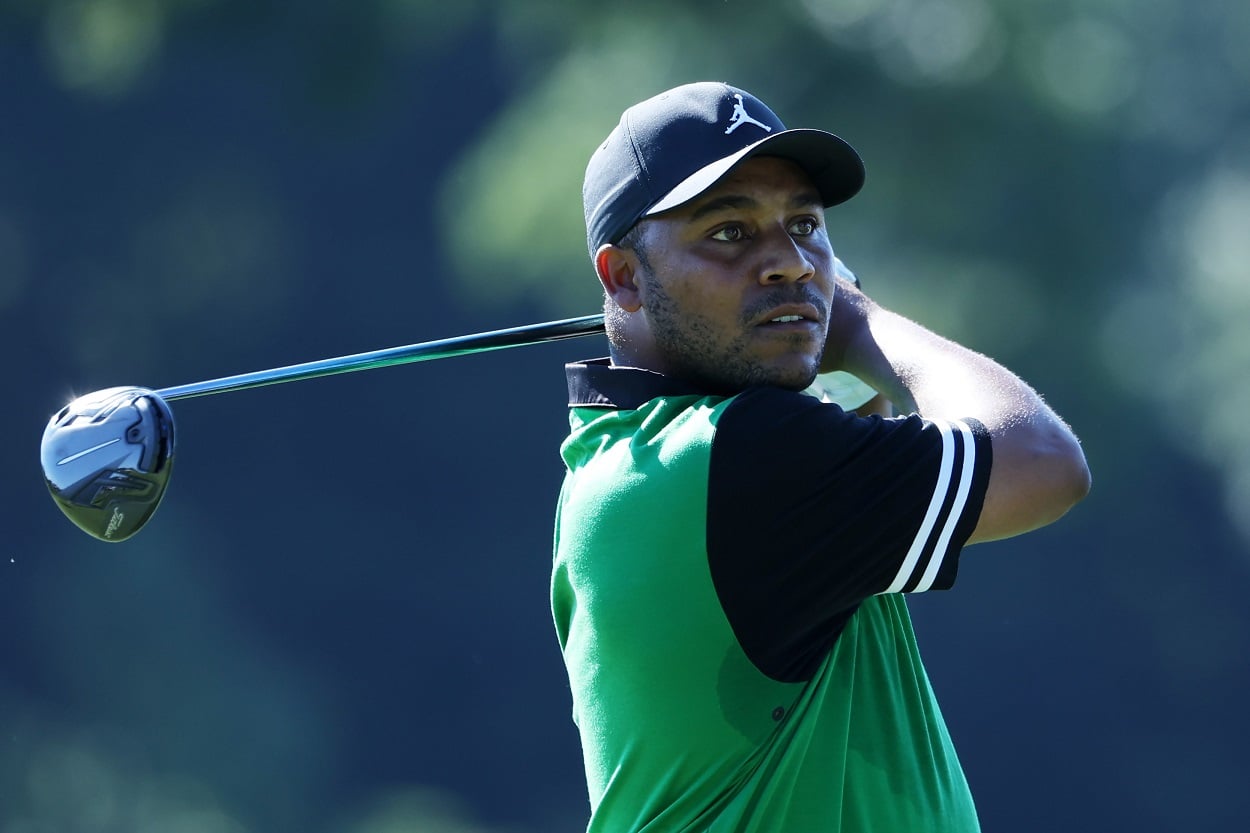 A few months back, Varner said he turned down a "nuts" offer to jump to LIV Golf, even going so far as to say he consulted Michael Jordan about it.
But Greg Norman clearly must have upped the offer as Varner is now on the LIV Golf roster. Again, while not the most high-profile player to leave, the 32-year-old has been solid over the years and is one of the top 50 players in the world, specifically 46th, if you're wondering.
Varner has made more than $10 million on the PGA Tour but was obviously looking for more. Again, at least he was honest about it. If you haven't seen his statement already, take a look.
"The opportunity to join LIV Golf is simply too good of a financial breakthrough for me to pass by. I know what it means to grow up without much. This money is going to ensure that my kid and future Varners will have a solid base to start on — and a life I could have only dreamt about growing up."
Does it get much more honest than that? And he topped it off by explaining how this money would help his foundation and kids looking to start playing golf.
Look, I've made no secret that I'm not a fan of LIV Golf. But it's not going anywhere, and I can do nothing about that.
But all I — and so many others — have been looking for is a little honesty from those who chose to take the money. We got it from David Feherty. We got it from Pat Perez. And now we've gotten it from Harold Varner III.
He's right. I do look at him differently now. It's hard not to knowing who funds LIV Golf. But Varner at least had the stones to be candid on his decision. And that I can at least respect.
Stats courtesy of PGATour.com
Like Sportscasting on Facebook. Follow us on Twitter @sportscasting19 and subscribe to our YouTube channel.