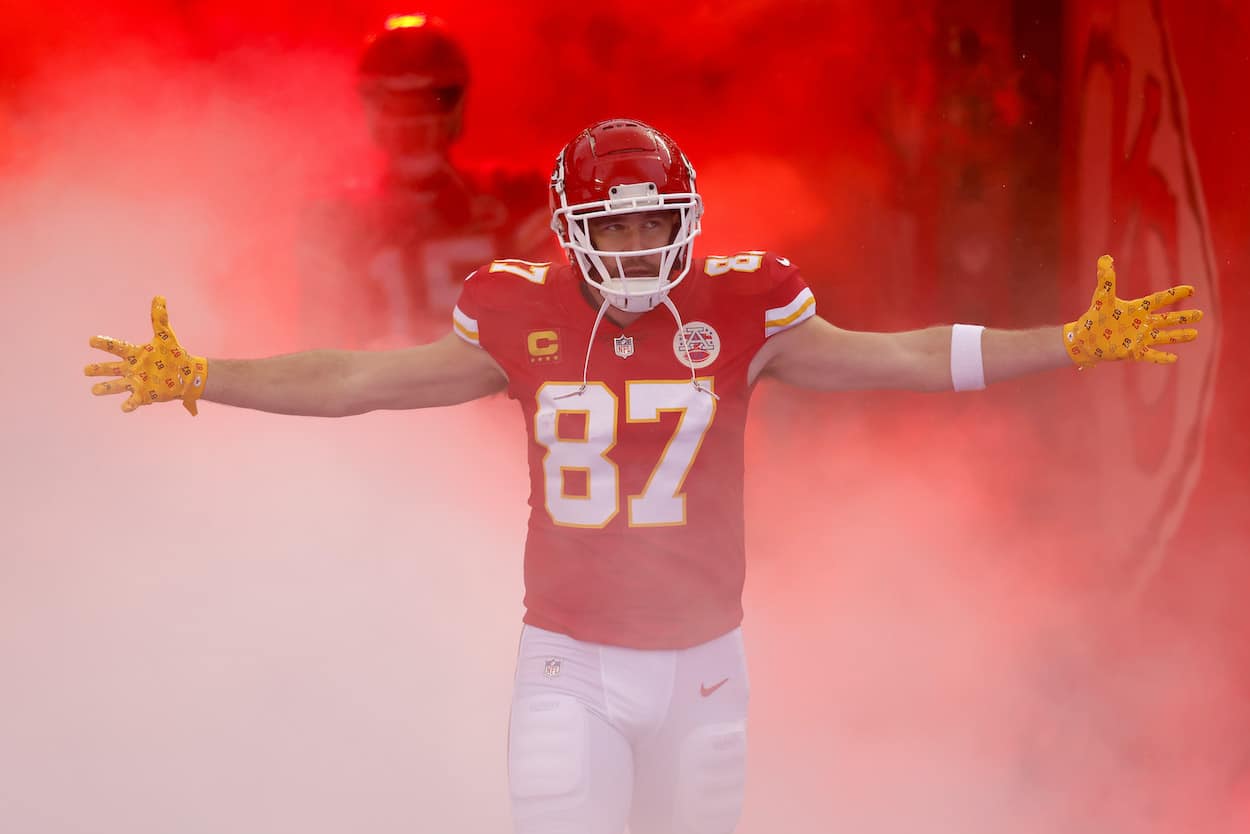 The Heartfelt Reason Why Travis Kelce Wears No. 87 for the Chiefs
Travis Kelce honors his brother, Jason, with his jersey number.
Travis Kelce has donned No. 87 for the Kansas City Chiefs ever since the first day he joined the team in 2013, but it wasn't always his go-to number on the football field. While playing in college at the University of Cincinnati, the star tight end wore No. 8 and No. 18 at different points.
He only changed to No. 87 to honor the role model who pushed him to make his dreams come true in the NFL: his brother, Jason Kelce.
Travis Kelce wears No. 87 for his brother, Jason Kelce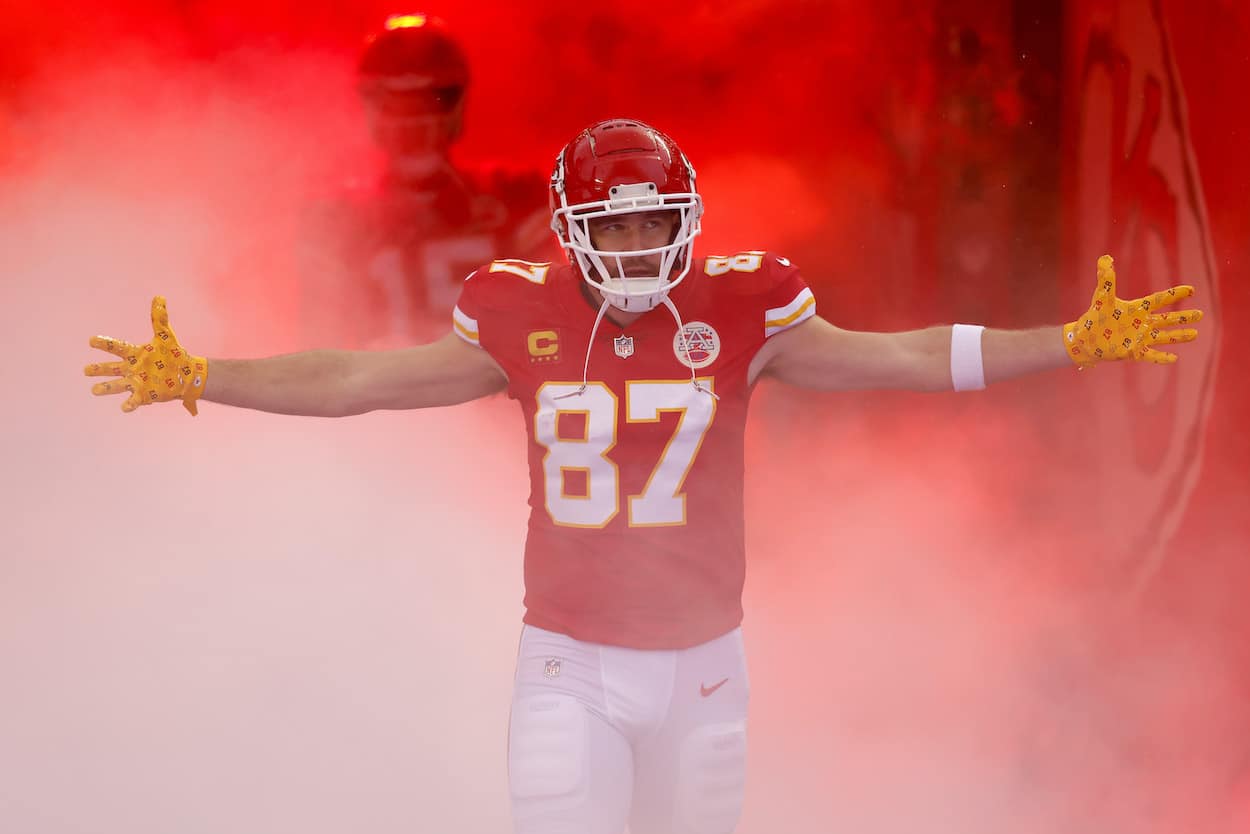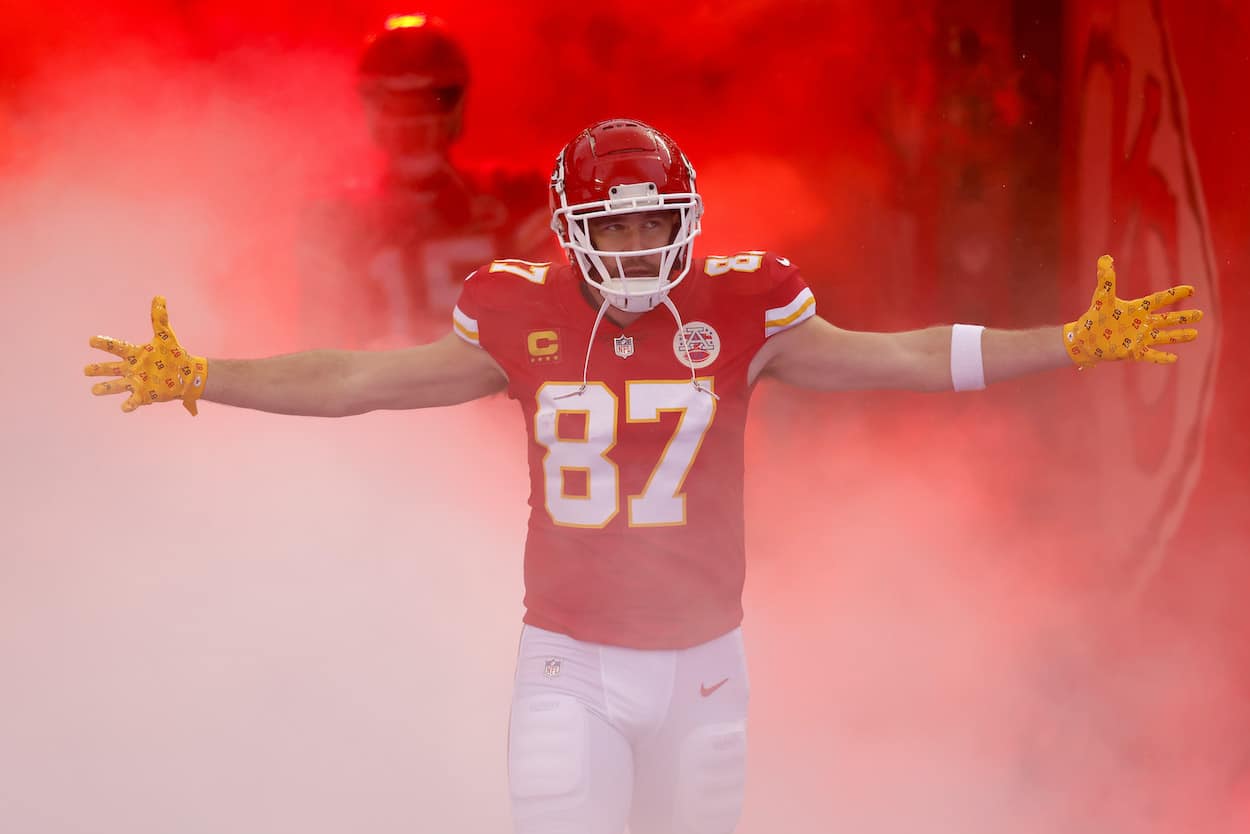 For many NFL players, the number on their jersey is far more than just a number. For some, it's their lucky number. For others, it's to honor their favorite player from their childhood. For Travis Kelce, No. 87 is an ode to his brother.
Jason, the longtime starting center for the Philadelphia Eagles, reached the NFL two years before Travis. If it wasn't for Jason leading the way, Travis may have never reached the pros. So, when it was time to pick his number with the Chiefs, the tight end honored his older brother by choosing No. 87.
"I love you. You're the only reason why I wear 87 anyway. I never told you that, man. You started the legacy," Travis told Jason on the field after a game between the Chiefs and Eagles, per a video from NFL Films.
"If there is a Kelce legacy, two brothers making it to the NFL, it all started in 1987 because this big guy was born in 1987," Travis told NFL Films in an interview.
"That's very cool, Trav. Unfortunately, I can't wear 89," Jason joked.
The Kelce brothers always root for each other to succeed… just not in Super Bowl 57
Both Kelce brothers could be on their way to the Pro Football Hall of Fame, and their biggest fans throughout that journey have been each other.
"I love him, and I've tried to be a good big brother, but I think Trav sometimes gives me a lot of credit," Jason told NFL Films. "I'm just so happy for everything that he's done to get where he's at. Seeing him turn into the player and the man that he is has been just the ultimate feeling of being proud."
Travis and Jason may root for each other every week as much as their own teams, but that won't be the case this Sunday when they become the first pair of brothers ever to face off in the Super Bowl.
"He's paved the way. I can't thank him enough for doing that," Travis said. "I just hope he stays as happy as he is right now and that that never changes for him… and that he only wins one Super Bowl, and that I win the rest."