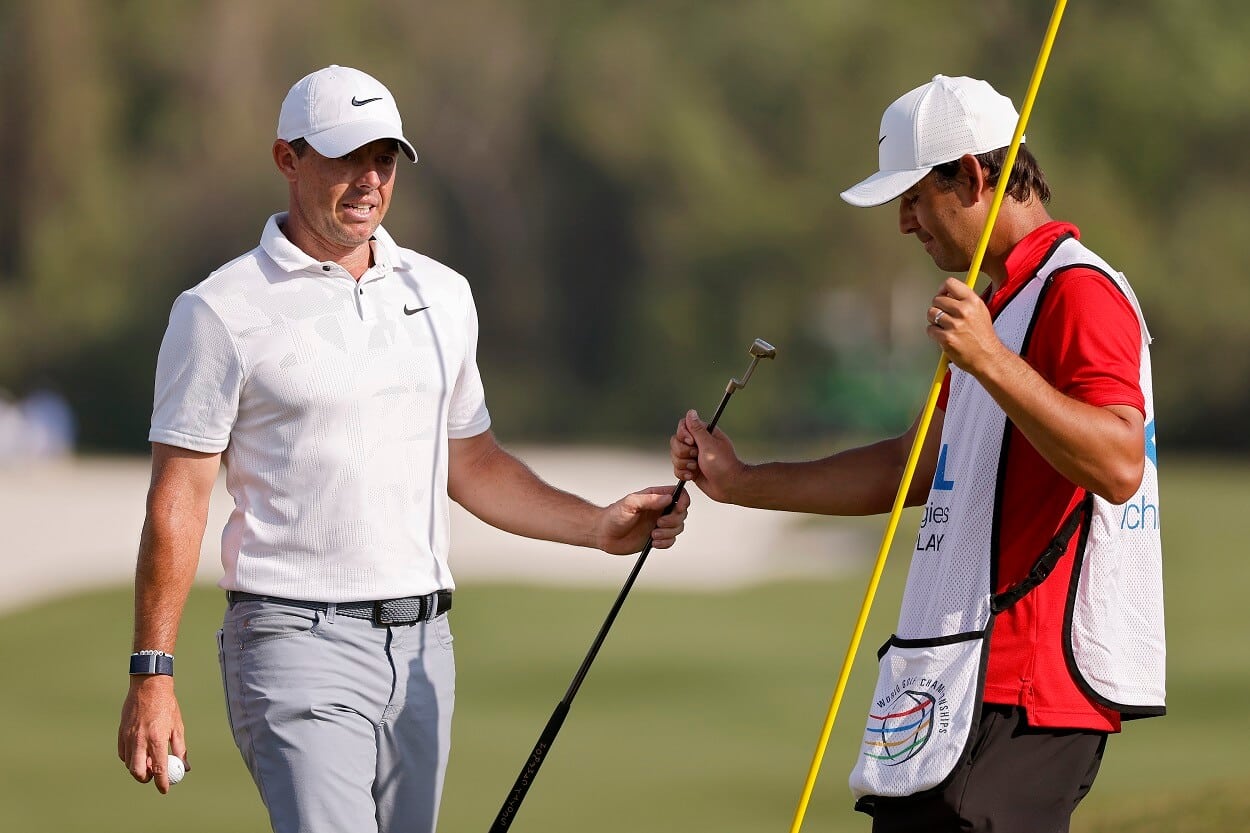 Here's How Much Pro Golfers Pay Their Caddies
A golfer's caddie plays a major role in their success, which means the sport can be lucrative for them as well. So how much does a caddie make?
Golf is a lucrative sport for the top players on the PGA Tour, who can take home millions just by winning a single tournament.
A golfer's caddie plays a significant role in that success, meaning the sport can be lucrative for them as well. How much money a caddie makes during a tournament is typically determined by how well their golfer performs. Here's a brief look at what caddies do and how much they get paid.
How does a pro caddie prepare for a tournament?
A caddie has several duties that are critical to a golfer's success.
For a typical PGA Tour event that runs from Thursday to Sunday, a caddie's work starts on Monday. They will walk the course alone with a range finder and level to chart the greens to ensure correct yardages and determine where the golfer should hit his shots.
On Tuesday, the caddie will hit the course with his golfer for a practice round, and combined with the caddie's information from Monday, the pair will make a game plan for the tournament. After a pro-am event on Wednesday, the tournament starts on Thursday.
What are a caddie's duties?
On each tournament day, the caddie meets his golfer an hour before tee time to warm up. The caddie will get to the course before the pro — as much as four or five hours earlier for a late-afternoon round — to see if anything about the course has changed. This way, he can relay that information to the golfer before he tees off.
The caddie looks for changed conditions, like whether the course has become softer or firmer. He also checks the pin locations and watches other golfers to see how the ball reacts on the green. And once the tourney begins, the caddie also acts as crowd control for his player.
So as you can see, caddying for a professional golfer involves more than just carrying clubs.
How much do pro caddies make?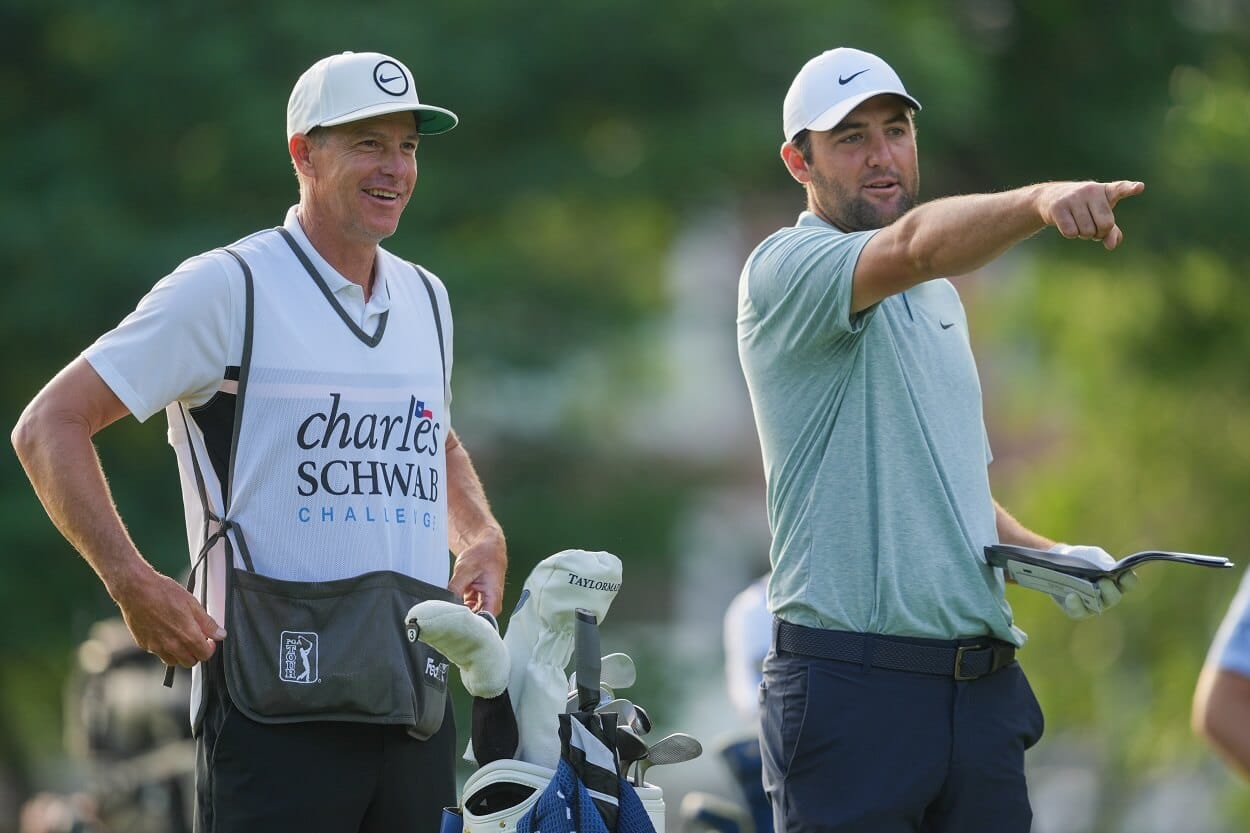 A caddie's pay is typically a combination of a base salary and a percentage of a player's earnings. While every relationship is different, most PGA Tour caddies will receive somewhere between $1,500 and $3,000 as a base.
They will then typically earn 5% of the winnings if their golfer finishes outside the top 10, 6-8% for a top-10 finish, and 10% when their golfer wins a tournament.
Pros may also decide to give their caddie a tip or bonus at the end of the tournament. It's not all profit for the caddie, though, as he's responsible for paying for his own travel and accommodations most of the time. As independent contractors, caddies must pay self-employment taxes and health care costs, even if it's subsidized by the PGA Tour.