How Close Is LeBron James to Kareem Abdul-Jabbar's All-Time NBA Scoring Record Following the Lakers' Win Over the Spurs?
After not getting much help in a loss to the rival LA Clippers on Tuesday night, LeBron James did get some assistance in the Los Angeles Lakers' 113-104 victory over the San Antonio Spurs on Wednesday.
And the biggest lift he received came from Anthony Davis, who returned to the lineup after missing the last 20 games with a foot injury. Coming off the bench, AD hit seven of 15 shots from the floor en route to a team-high 21 points, also adding a dozen rebounds and four blocks in 26 minutes of action.
James, who fell one rebound shy of a triple-double with 20 points, 11 assists, and nine rebounds, also got some help from newly-acquired Rui Hachimura, who scored 12 points in his Lakers debut. Patrick Beverley chipped in with 18 points, while Russell Westbrook added 14.
Keldon Johnson led the way for San Antonio with 25 points and five rebounds in the loss.
How close is LeBron James to Kareem Abdul-Jabbar's scoring record after the Lakers' win over the Spurs?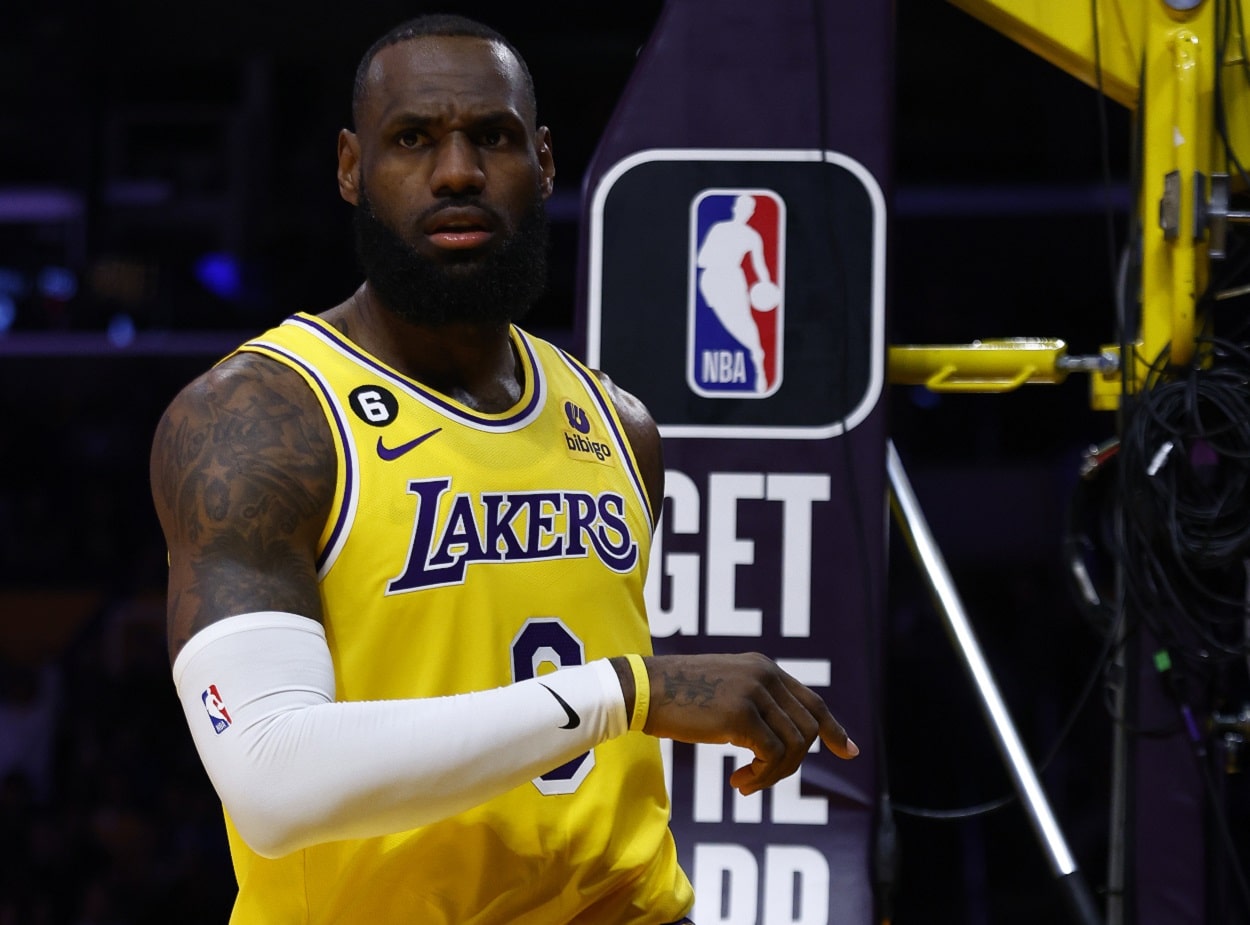 With his 20-point effort on Wednesday night, LeBron James now has 38,230 regular-season points for his career, putting him just 157 behind Kareem Abdul-Jabbar's all-time NBA record of 38,387.
Assuming James stays healthy and maintains his season scoring average of 29.9 points per game moving forward, he'll pass Kareem on Tuesday, February 7, when the Lakers host the Oklahoma City Thunder.