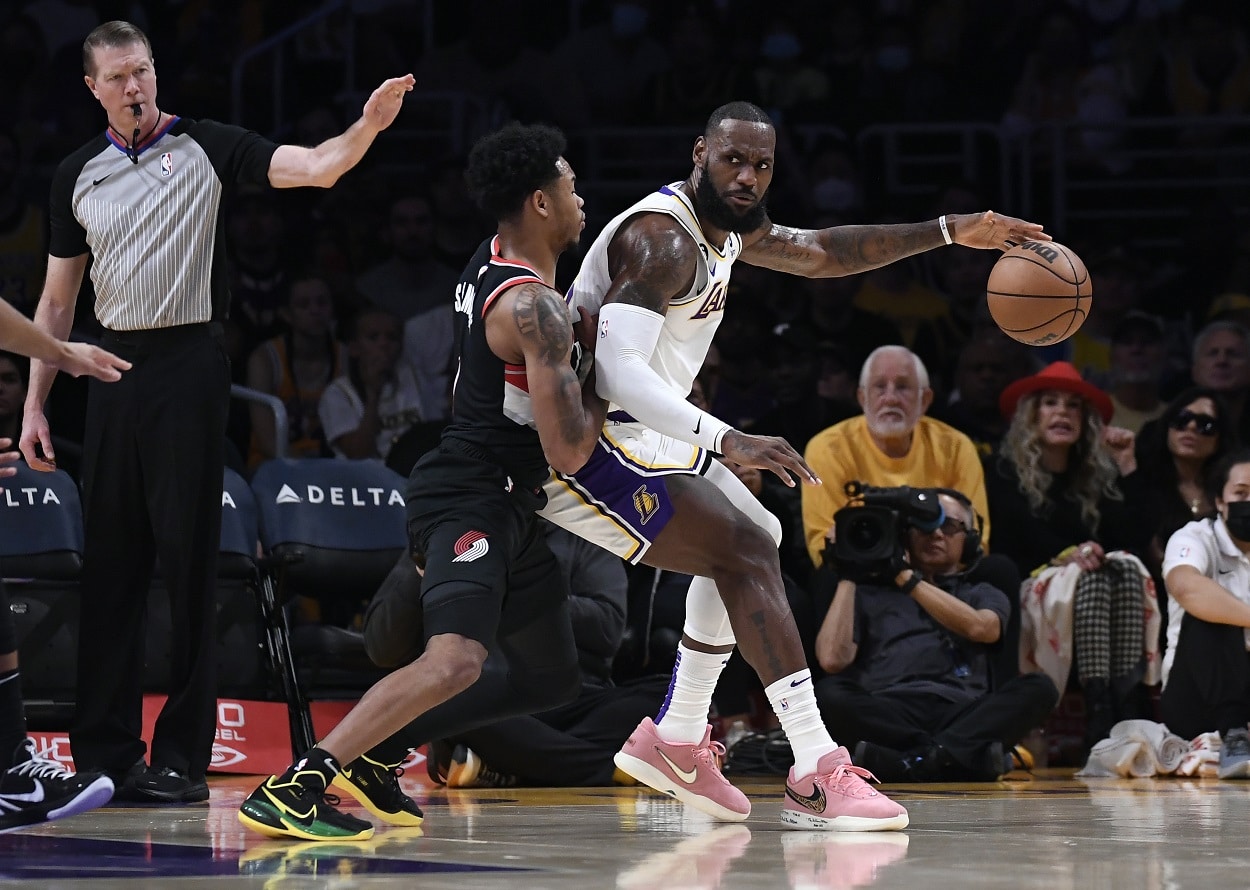 How Close Is LeBron James to Kareem Abdul-Jabbar's All-Time NBA Scoring Record Following the Lakers' Loss to Portland?
A look at where LeBron James stands on the all-time NBA scoring list following the Lakers' loss to Portland on October 23, 2022.
LeBron James and the Los Angeles Lakers are inching closer to victory but still remain winless after letting a seven-point lead slip away in the final two minutes against the Portland Trail Blazers on Sunday, losing 106-104 to drop to 0-3 on the young season.
The Lakers led 102-95 with 1:56 remaining, but the Blazers ended the game on an 11-2 run, capped off by a driving layup by Jerami Grant with three seconds left. LeBron had a chance to tie but missed a 17-footer as time expired. Damian Lillard scored 41 points for the second straight game to lead the way for Portland.
As it went in their previous losses to the Warriors and Clippers, LA had a dreadful day from the three-point line, making just six of 33. That drops their season percentage from beyond the arc to 21.2%, the worst in the NBA.
Of the more than 6,100 instances in league history in which a team has attempted 100 or more triples over three games, this is the second-worst mark ever, trailing only the Atlanta Hawks, who shot exactly 21% during a three-game block in 2018.
James missed seven of nine shots from the three-point line but shot the ball well overall, going 12-for-22 from the floor and 5-for-7 from the foul line for a team-high 31 points, also adding eight assists and eight rebounds.
Anthony Davis chipped in with 22, while Lonnie Walker IV added 15. Russell Westbrook continues to struggle shooting the basketball, making just four of 15 shots for 10 points.
How close is LeBron James to Kareem Abdul-Jabbar's all-time NBA scoring record following the Lakers' loss to Portland?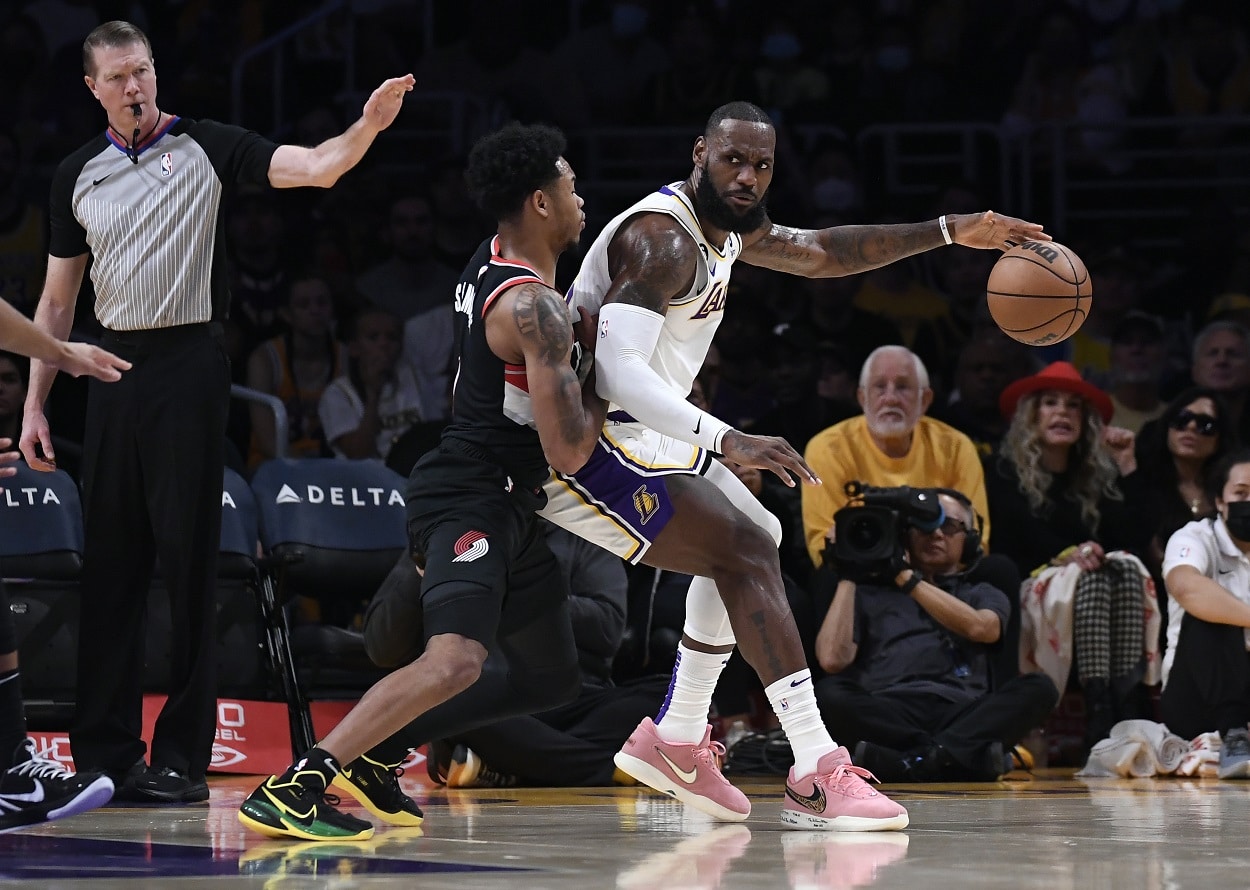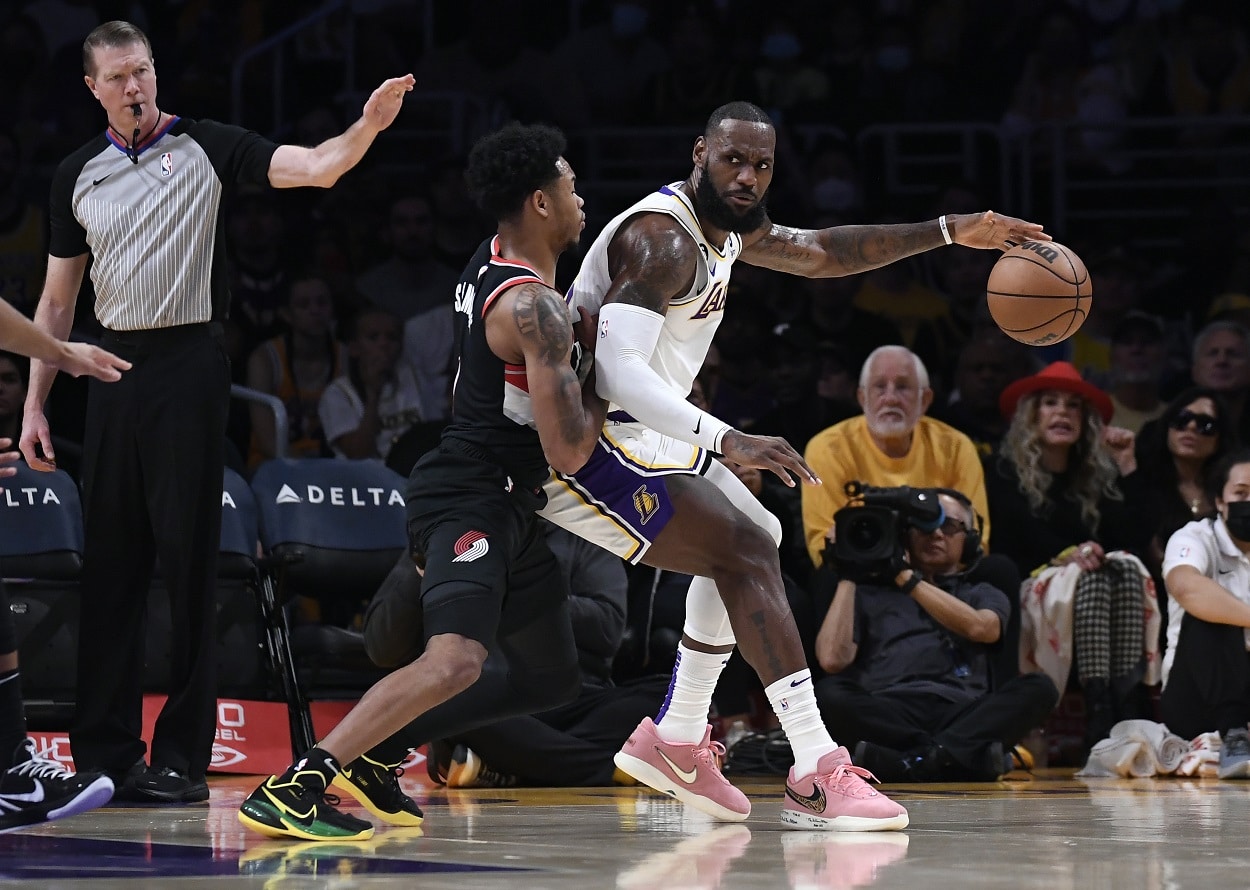 With his 31-point effort in Sunday's loss, LeBron brought his career regular-season point total to 37,144 and now trails Kareem Abdul-Jabbar by 1,243 on the NBA's all-time scoring list.
James is now averaging 27.3 points this season, just over his career mark of 27.1. Assuming he doesn't miss any action and continues on his current pace, LeBron would surpass Kareem on Wednesday, January 25, when the Lakers host the San Antonio Spurs.
If James can score 20 points this Wednesday against the Denver Nuggets, he'll also break another all-time scoring record that he and Karl Malone now share as he tied the mark in Sunday's loss.
Have thoughts on this topic? Keep the conversation rolling in our comments section below.