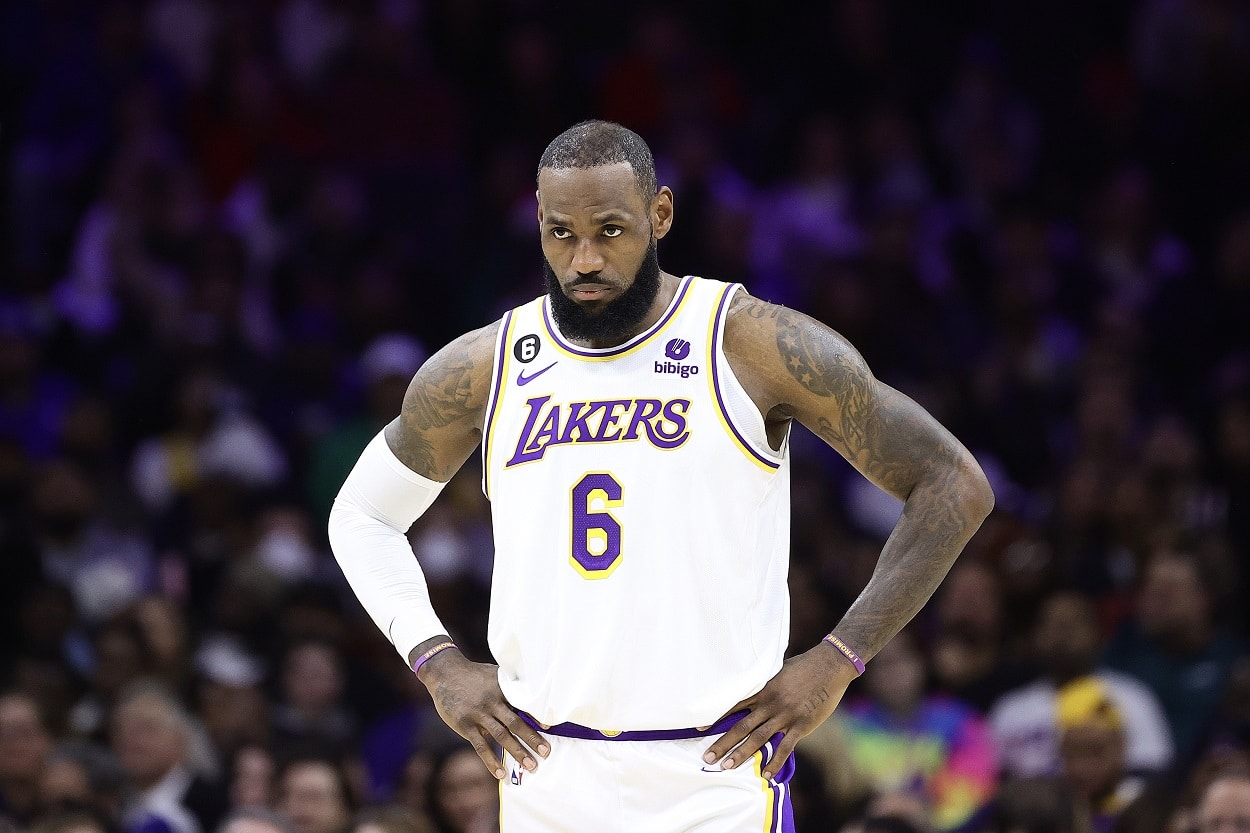 How Close Is LeBron James to Kareem Abdul-Jabbar's All-Time NBA Scoring Record Following the Lakers' Loss to the 76ers?
A look at where LeBron James stands in his pursuit of Kareem Abdul-Jabbar's scoring record following the Lakers' loss to Philadelphia.
With LeBron James and Anthony Davis back in the lineup, the Los Angeles Lakers nearly pulled off a miracle on Friday night, erasing a nine-point deficit in the final 30 seconds of regulation before losing to the Philadelphia 76ers in overtime, 133-122.
Davis made nine of 13 shots from the floor and 13 of 14 from the foul line for a team-high 31 points, but that lone missed free throw came with just 3.7 seconds to go with the game tied at 120.
James played with a sore left ankle and struggled with his shot in his return. He missed 13 of 22 shots from the floor, including seven of eight from the three-point line and four of eight from the charity stripe, en route to 23 points. Russell Westbrook recorded 12 points, 11 assists, and 11 rebounds in the loss, becoming just the second Laker in history (Magic Johnson) with a triple-double off the bench.
Joel Embiid led the way for the Sixers with 38 points and 12 rebounds, while De'Anthony Melton added a career-high 33 points. James Harden chipped in with 28 points and a dozen assists.
How close is LeBron James to Kareem Abdul-Jabbar's scoring record after the Lakers' loss to the 76ers?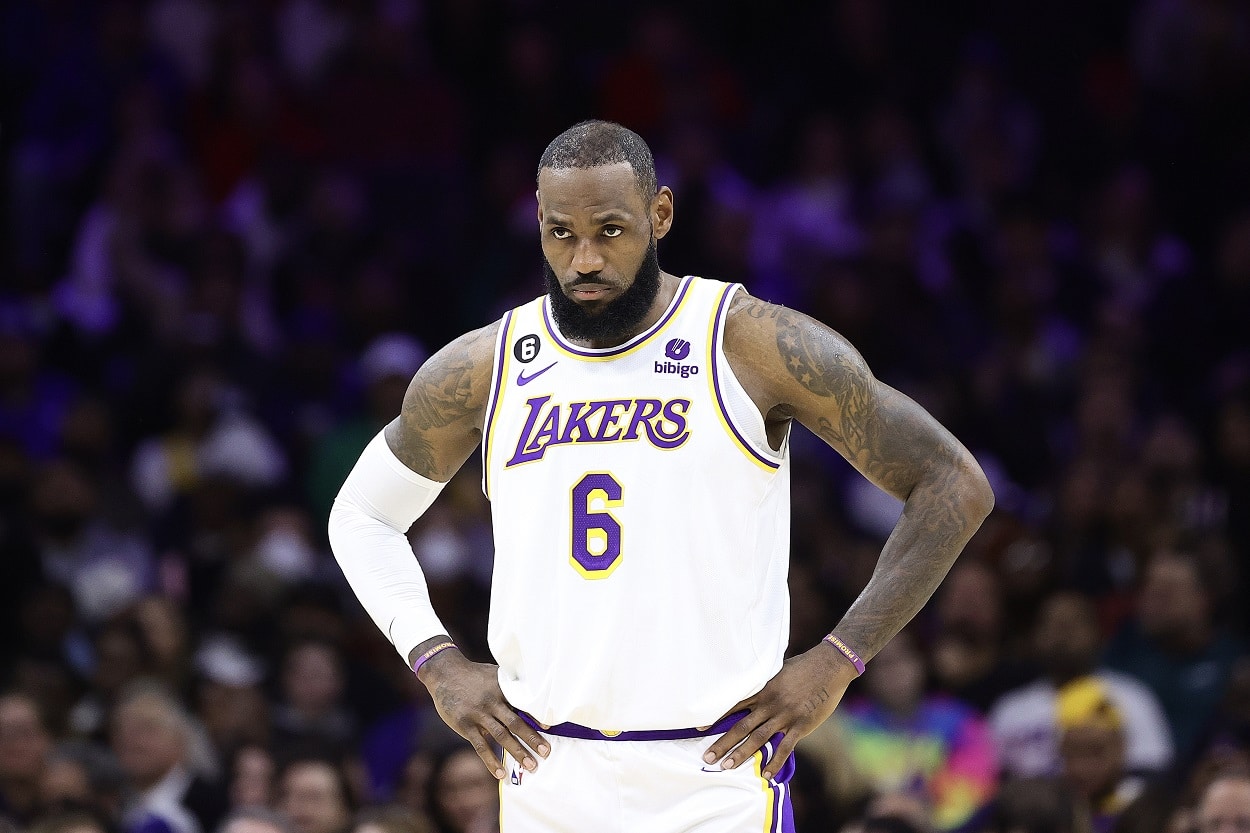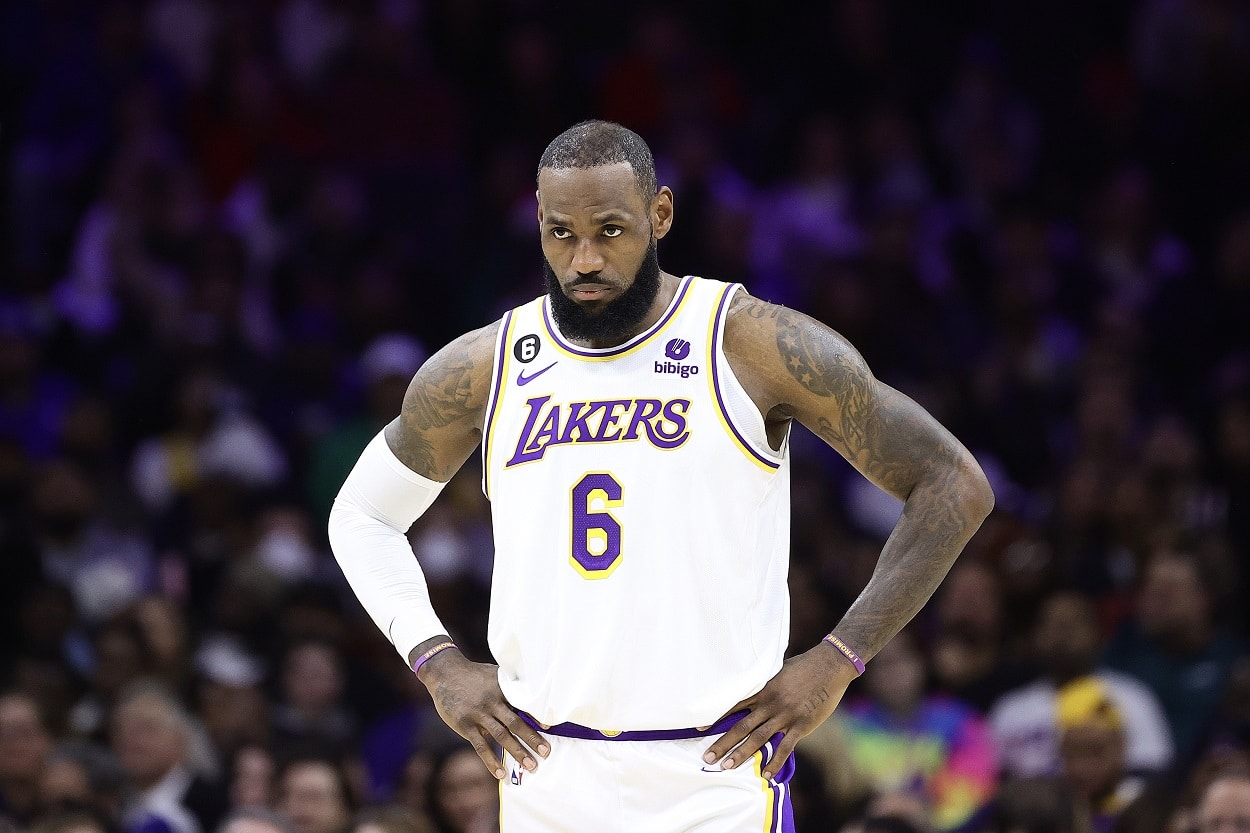 With his 23-point effort on Friday night, LeBron James now has 37,524 regular-season points for his career, putting him 863 behind Kareem Abdul-Jabbar's all-time record of 38,387.
If James continues to stay healthy and maintains his season scoring average of 25.7 points per game, he'll surpass Abdul-Jabbar on Wednesday, February 15, when LA hosts the New Orleans Pelicans.
If LeBron hits his career scoring average of 27.1 points per game moving forward, he'll pass Kareem on Saturday, February 11, when the Lakers visit the Golden State Warriors.
Have thoughts on this topic? Keep the conversation rolling in our comments section below.