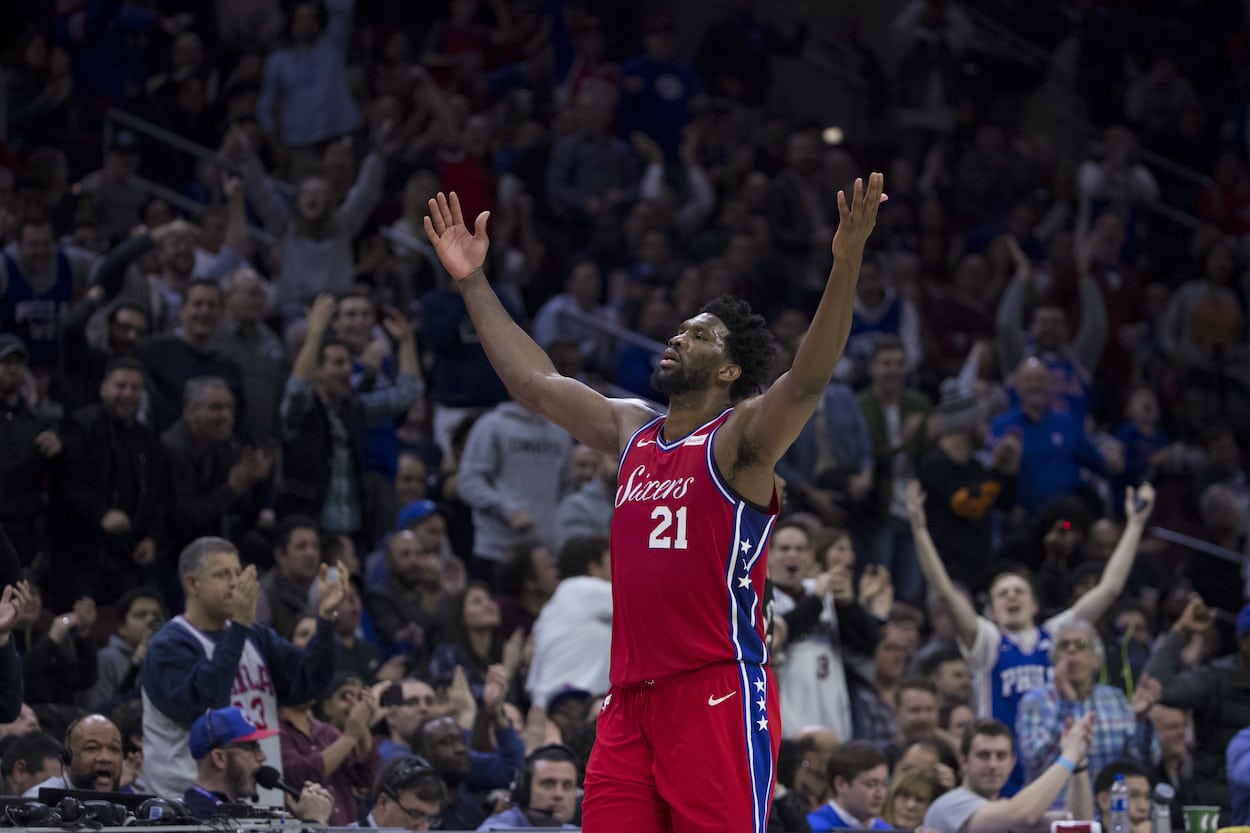 Philadelphia 76ers Mount Rushmore: How Close Is Joel Embiid to Cracking the List?
Does Joel Embiid have a case to be on the Mount Rushmore of Sixers players?
Joel Embiid is already a legend in the city of Philadelphia. The superstar center has been one of the most dominant two-way forces in the NBA for seven years, and he's the best player the Philadelphia 76ers have seen since Allen Iverson graced the court in the early 2000s.
At some point in the near future, Embiid will likely play his way onto the Sixers' Mount Rushmore. But he's not there quite yet. So, who are the four players currently on Philly's Mount Rushmore, and what does Embiid need to do in the coming years to engrave his name in 76ers history?
Who makes up the Philadelphia 76ers' Mount Rushmore?
Wilt Chamberlain
27.6 PPG, 23.9 RPG, 6.8 APG, two-time scoring champ, three-time rebounding champ, one championship
It's almost impossible to argue with the No. 1 name on the 76ers' Mount Rushmore. Chamberlain is one of the most dominant big men to ever step foot on an NBA court, and he was exactly that for four seasons with the Sixers.
"Wilt the Stilt" was the reason why Philadelphia won its second title in franchise history in 1967. He also holds the franchise record for points per game (27.6), rebounds per game (23.9), field-goal percentage (58.3%), and triple-doubles (62).
Julius Erving
23.1 PPG, 7.0 RPG, 4.0 APG, 1.9 SPG, 1.6 BPG, seven-time All-NBA, one MVP, one championship
There was no one quite like Dr. J, and we may never see anyone like him again. Erving is regarded as one of the greatest in-game dunkers in league history, but he was much more than just a flashy athlete.
In 11 seasons with the Sixers, Erving made seven All-NBA teams, won one of his four career MVP awards, and led the team to a championship in 1983. He's arguably the most iconic figure in 76ers history, and he deserves to be included on the Mount Rushmore.
Allen Iverson
27.6 PPG, 6.2 APG, 3.7 RPG, 2.2 SPG, four-time scoring champ, three-time steals champ, seven-time All-NBA selection, two All-Star Game MVPs, one MVP
You won't be able to find a 76ers fan who didn't love Iverson. It's impossible.
A.I. injected some much-needed life into a franchise that missed the playoffs in seven straight seasons from 1992-98. Not only that, but he single-handedly led the Sixers to an NBA Finals appearance in 2001 before falling short against Kobe Bryant, Shaquille O'Neal, and the Los Angeles Lakers. Iverson's stepover move on Tyronn Lue in that series is still one of the most iconic moments in Philadelphia history.
Hal Greer
19.2 PPG, 5.0 RPG, 4.0 APG, seven-time All-NBA, one All-Star Game MVP, one championship
I might catch some heat for leaving Charles Barkley out of the No. 4 spot, but I simply cannot snub maybe the most productive player in Sixers history. Greer holds the franchise record for games played (1,122), field goals (8,504), and points (21,586), and he was a member of the first 76ers championship team in 1967. The franchise won its first title in 1955, but it was called the Syracuse Nationals at the time.
Barkley, on the other hand, played just half of his NBA career in Philly, and he never led the team to the NBA Finals.
Honorable Mentions: Charles Barkley, Moses Malone, Dolph Schayes
Joel Embiid's case for a 76ers' Mount Rushmore spot
It's hard to argue Embiid deserves a spot on the 76ers' Mount Rushmore after playing just six full seasons and 343 total games, but he's well on his way.
Since getting drafted by the team in 2014, Embiid has averaged 26.3 points, 11.3 rebounds, 3.4 assists, and 1.7 blocks per game. He already ranks third in franchise history in points per game, seventh in rebounds per game, and eighth in blocks per game. As for awards, Embiid is already a five-time All-Star, a four-time All-NBA selection, a three-time All-Defensive Team selection, a scoring champion, and a two-time MVP runner-up.
What's even more impressive about Embiid's resume, though, is the advanced numbers. The 28-year-old has the best player efficiency rating (PER) in franchise history, which is a statistic that measures a player's per-minute productivity. Embiid also ranks second in Sixers history in box plus/minus, which measures how much better the team plays when a specific player is on the court versus off the court.
The most obvious weakness in Embiid's Mount Rushmore case is his playoff success, or lack thereof. In five postseason appearances, Embiid has never led the Sixers beyond the second round. He's suffered a litany of injuries around playoff time that has contributed to that lack of success, but he's had more than a few chances to bring championship glory to the city of Philadelphia once again. Yet, he's failed each time.
Embiid is already one of the most gifted and most beloved athletes the city has ever had the pleasure to root for, but that won't mean much at the end of his career if he can't lead the team to at least one title.
How can Joel Embiid crack the Sixers' Mount Rushmore?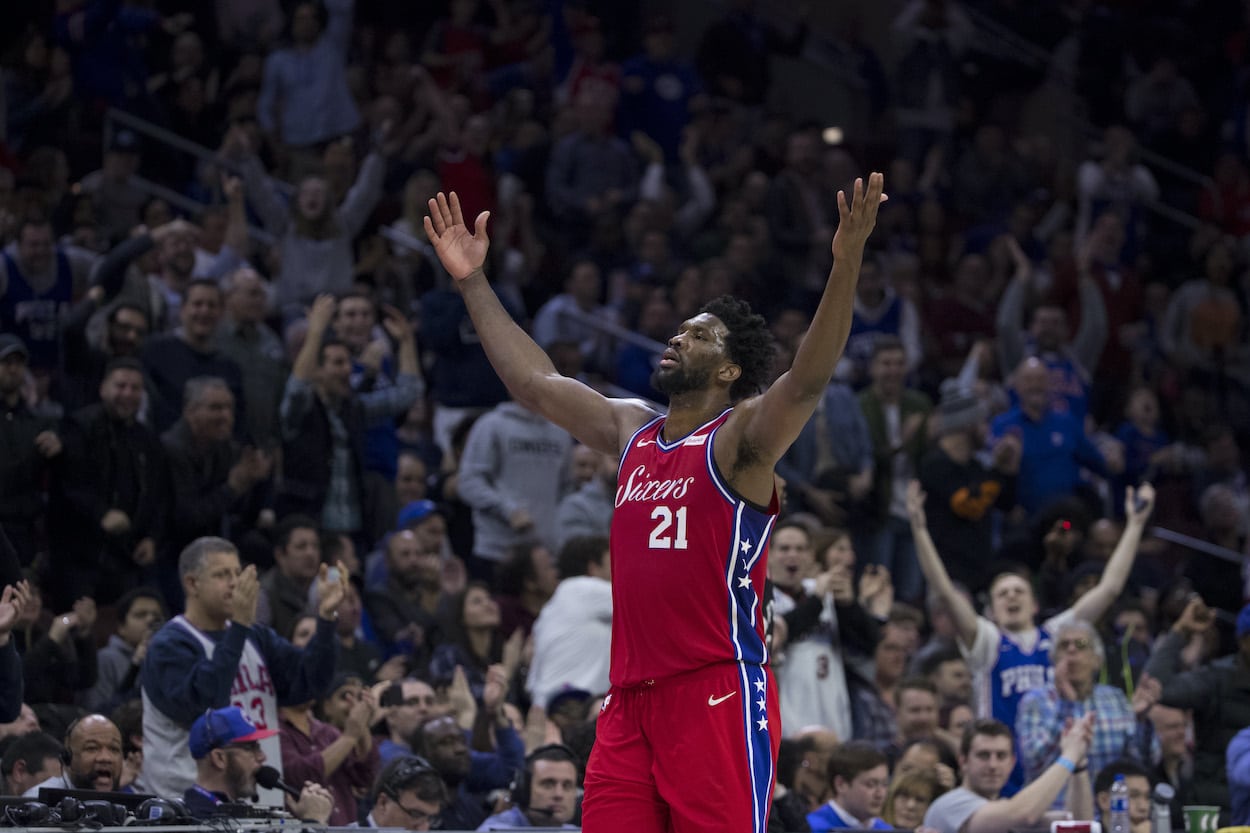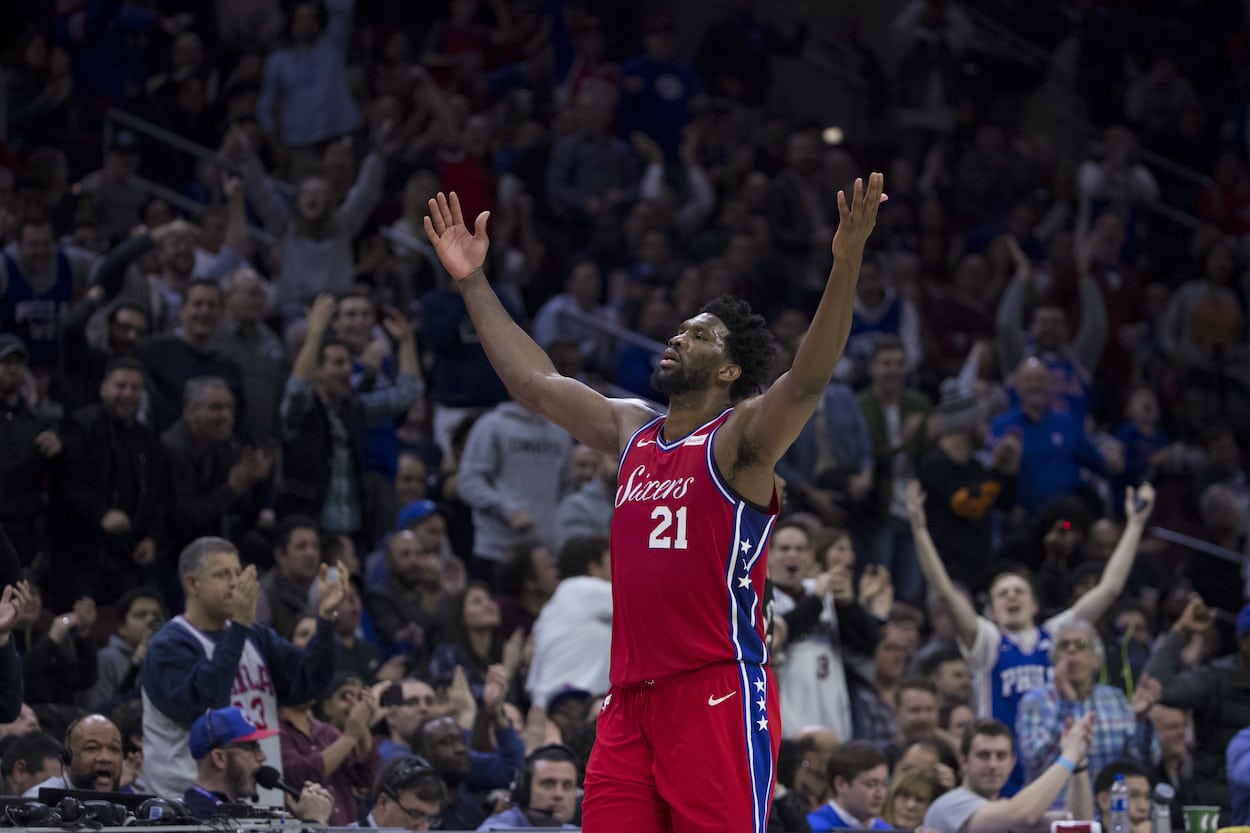 If Embiid can stay relatively healthy for the next 5-to-10 years, he'll have no problem catching these other Mount Rushmore nominees in many statistical categories. But stats will only get you so far in a conversation about the best four players in a franchise's storied history.
Chamberlain, Erving, and Greer each brought a championship to Philadelphia during their careers, and Iverson came much closer than Embiid ever has. Three of those four players, with the exception of Greer, won at least one league MVP while with the Sixers. Embiid nearly won two in back-to-back years, and he had a valid argument each time, but nearly isn't going to count in 15 years when we look back at his career accolades.
The recipe for Embiid is simple. If he can lead the Sixers to at least one championship as the best player on the team, the stats will carry the rest of his case. This team, as currently constructed, is talented enough to win a title, and it's all up to Embiid to overcome his past playoff failures and prove he's one of the greatest players to ever put on a 76ers uniform.
An MVP award (or two, or three) wouldn't hurt Embiid's case, either. Only four Sixers have ever won the award, and three of them are on the current Mount Rushmore. Doubling up on a title and an MVP would essentially seal Embiid's fate as a member of the 76ers' Mount Rushmore, assuming his stats don't drastically fall off a cliff or injuries force him into an early retirement.
Embiid has the tools to carve his face on those rocks, but he hasn't done enough yet to prove it.