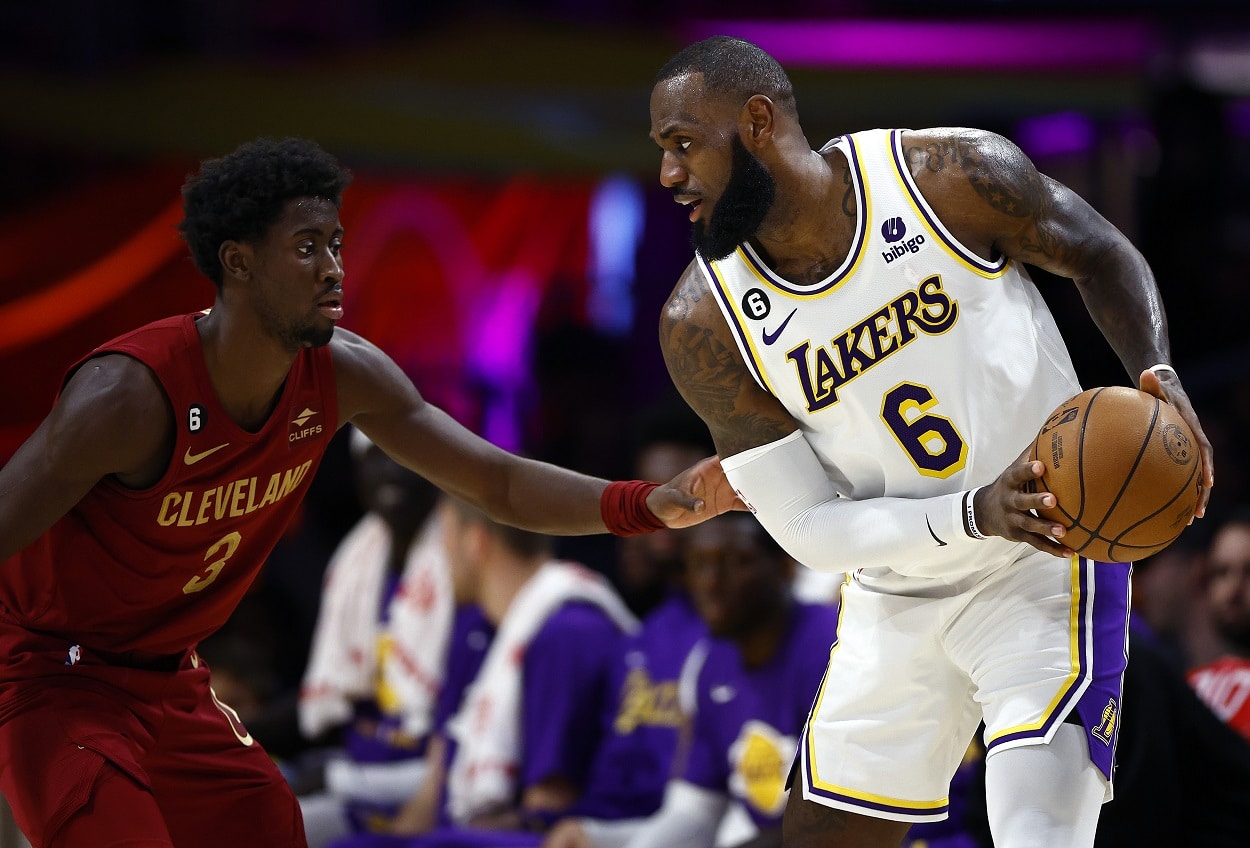 How Close Is LeBron James to Kareem Abdul-Jabbar's All-Time NBA Scoring Record Following the Lakers' Loss to the Cavaliers?
A look at where LeBron James stands in his pursuit of Kareem Abdul-Jabbar's NBA scoring record following the Lakers' matchup with the Cavaliers.
Coming into Sunday's NBA action, the last time the Cleveland Cavaliers recorded an eight-game winning streak was nearly five years ago during LeBron James' final season with the franchise.
But the Cavs changed that with a 114-100 win over the Los Angeles Lakers in a matinee at Crypto.com Arena to move to 8-1 for the year while dropping LeBron & Co. to a woeful 2-7.
James played well, shooting a season-best 56.5% from the floor en route to 27 points, also adding seven rebounds and four assists. Anthony Davis, who was cleared to play just before tipoff, had a solid stat line with 19 points and 12 boards, but much of that damage was done in the first half, and he refused to speak with the media afterward.
Coming off his best game of the season, Russell Westbrook put forth a second straight solid effort, making six of 13 shots, including three of five from beyond the arc, for 19 points and added a season-high 10 assists.
But while the Lakers' superstar trio performed admirably, they didn't get much help and watched as Cleveland's dynamic duo of Donovan Mitchell and Darius Garland took over. The pair combined for 57 points, making 17 of 35 shots from the floor and 19 of 20 from the foul line in the 14-point victory.
How close is LeBron James to Kareem Abdul-Jabbar's NBA scoring record following the Lakers' loss to the Cavaliers?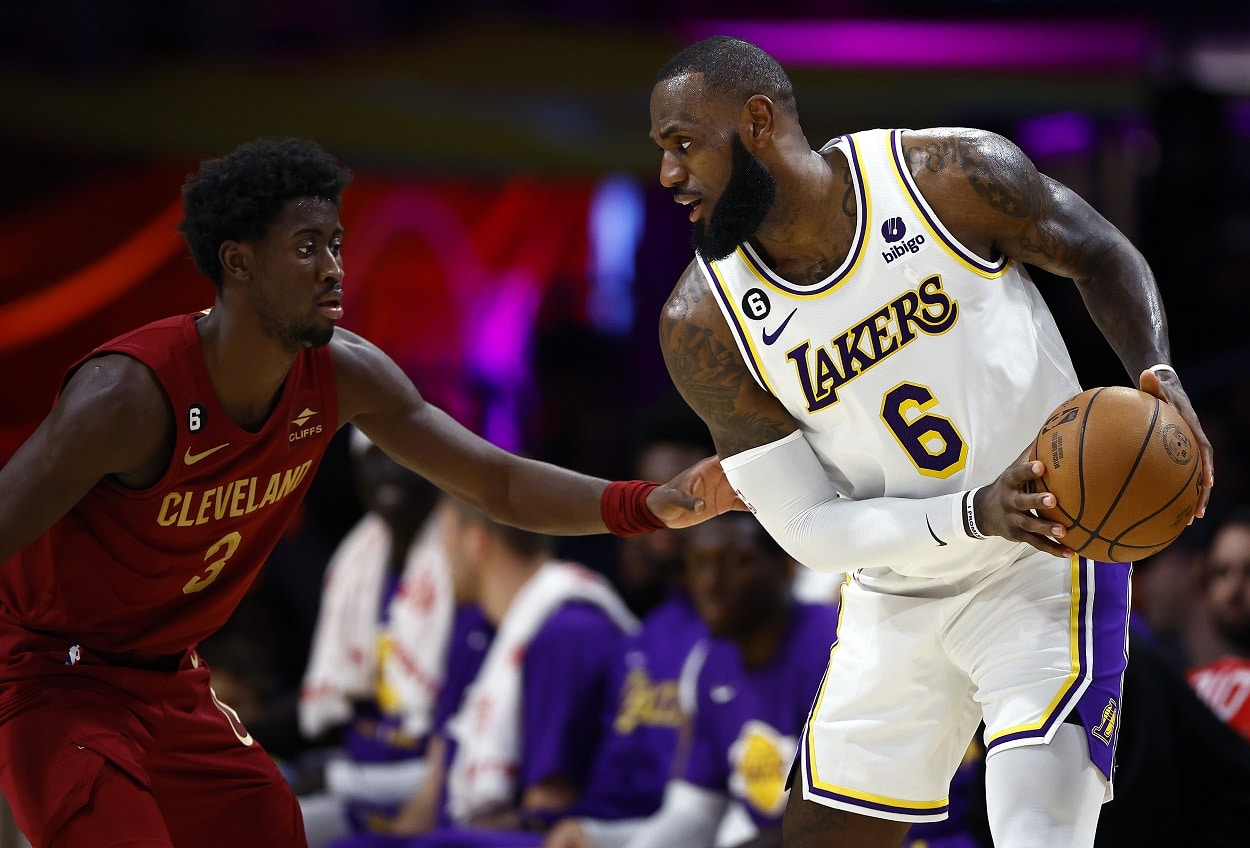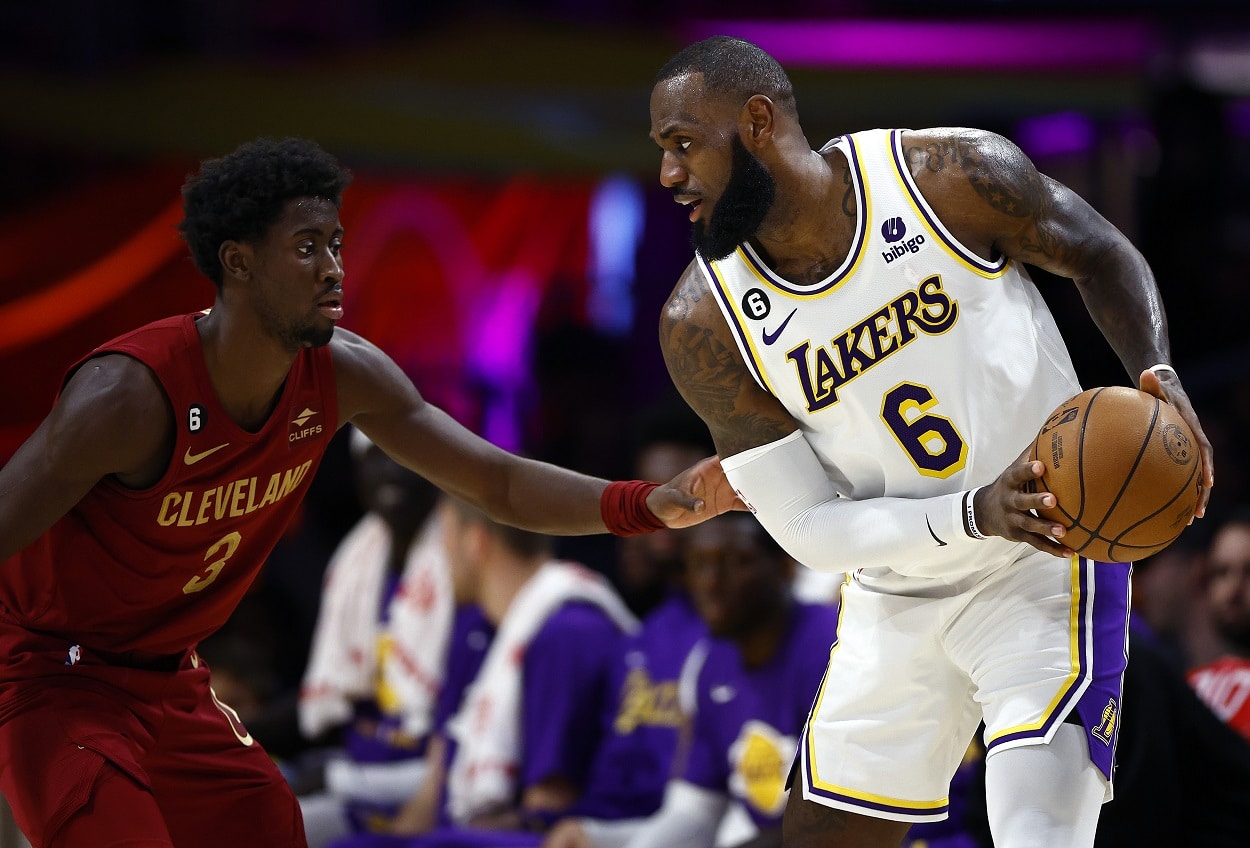 With his 27-point effort against his former team on Sunday, LeBron James now has 37,281 regular-season points for his career, putting him just 1,106 behind Kareem Abdul-Jabbar's record mark of 38,387.
Assuming LeBron doesn't miss any time and maintains this season's pace of 24.3 points per game, he'll surpass Abdul-Jabbar on Tuesday, February 7, when the Lakers host the Oklahoma City Thunder.
If LeBron ups his output a touch and hits his career scoring average of 27.1 points per game moving forward, he'll pass Kareem on Saturday, January 28, when the LA visits the rival Boston Celtics.
Have thoughts on this topic? Keep the conversation rolling in our comments section below.