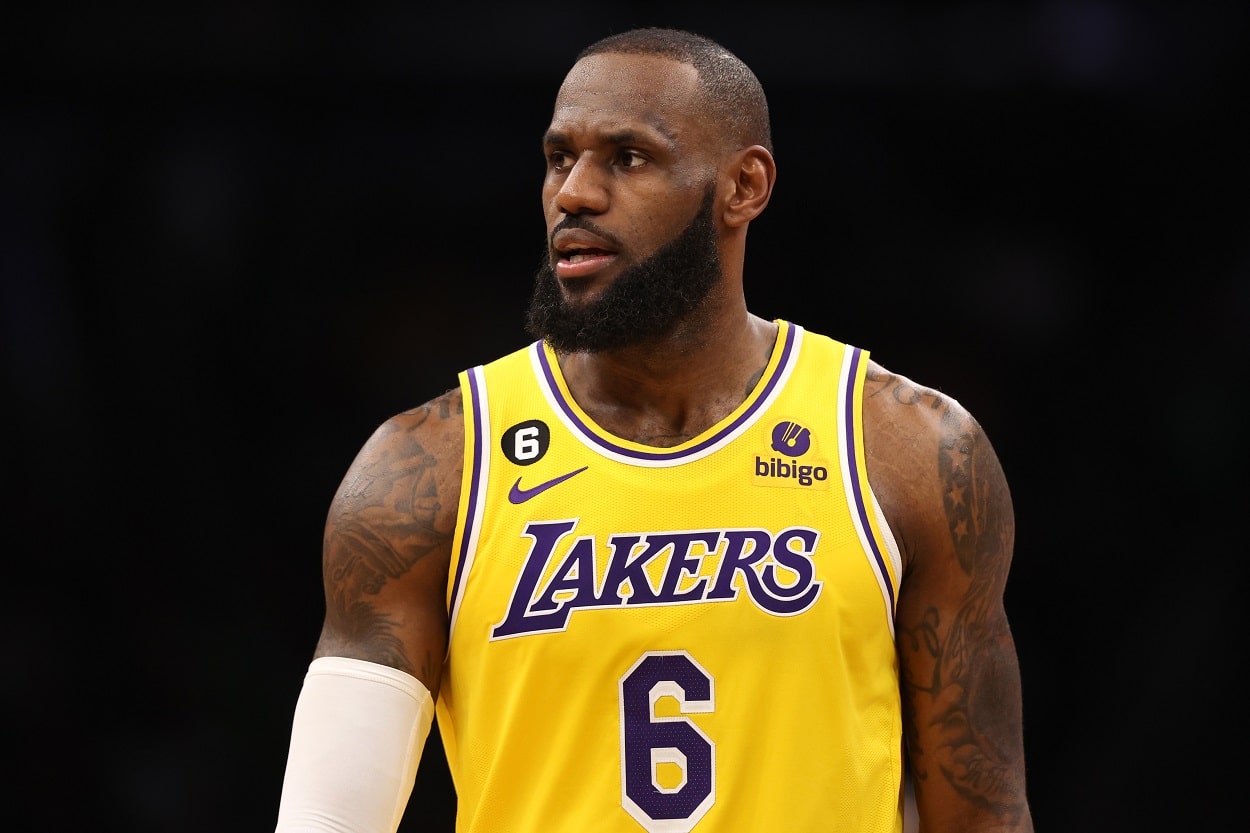 How Close Is LeBron James to Kareem Abdul-Jabbar's All-Time NBA Scoring Record Following the Lakers' Loss to the Celtics?
A look at where LeBron James stands in his pursuit of Kareem Abdul-Jabbar's scoring record following the Lakers' loss to Boston.
The Los Angeles Lakers and Boston Celtics renewed their rivalry on Saturday night and engaged in an instant classic, needing extra time to decide a winner for the second time this season.
Unfortunately for the Purple and Gold, the result was the same as it was back on December 13, as the Celtics took a four-point overtime victory. But Boston's 125-121 win certainly didn't come without controversy.
After Jaylen Brown tied the game at 105-105 with just over four seconds remaining in regulation, LeBron James drove the lane on the ensuing possession and was clearly fouled on his game-winning layup attempt by Jayson Tatum. But the whistle never blew, and that was that. The Celtics outscored the Lakers 20-16 in the extra frame and snapped their three-game losing streak.
James led all scorers with 41 points and added nine rebounds and eight assists. In his second game back after missing 20 with a foot injury, Anthony Davis came off the bench and chipped in 16 points and 10 boards.
Brown led the way for Boston with 37 points, while Tatum added 30 points and 11 rebounds.
How close is LeBron James to Kareem Abdul-Jabbar's scoring record after the Lakers' loss to the Celtics?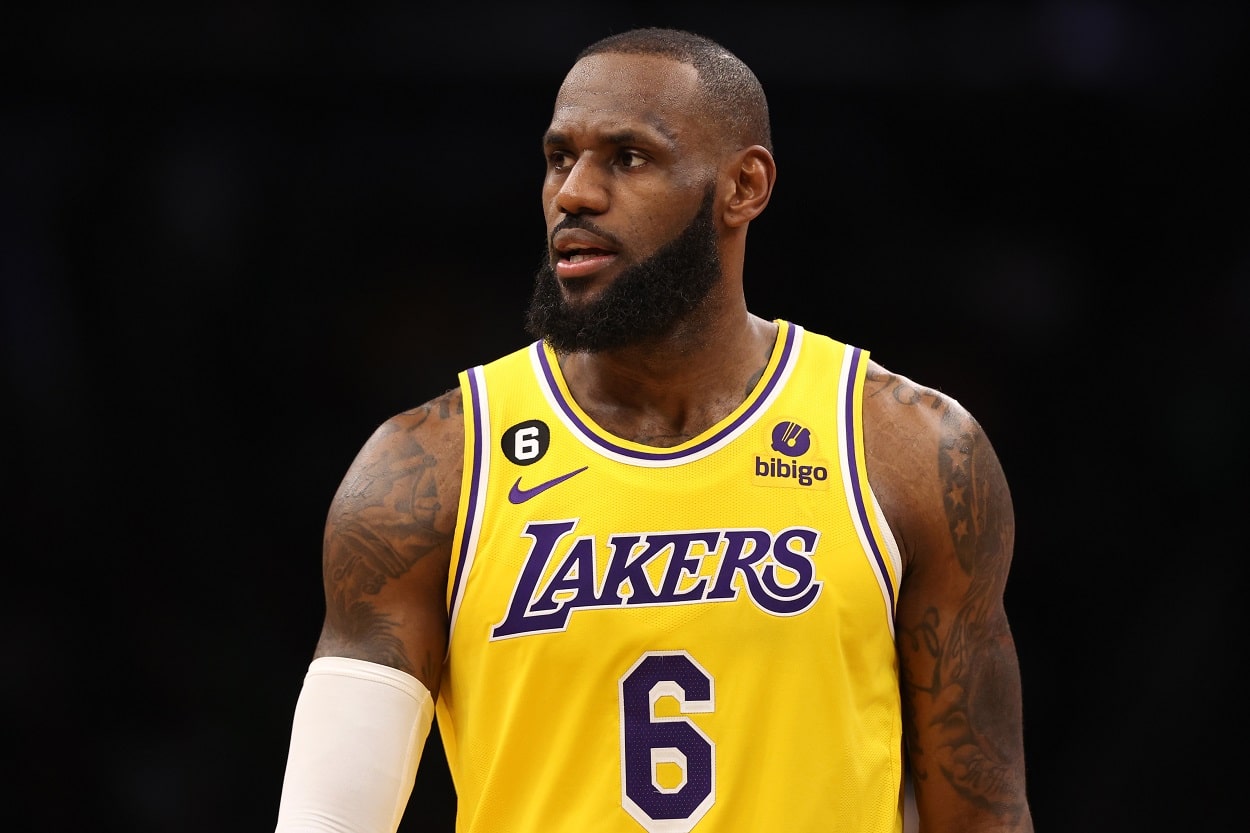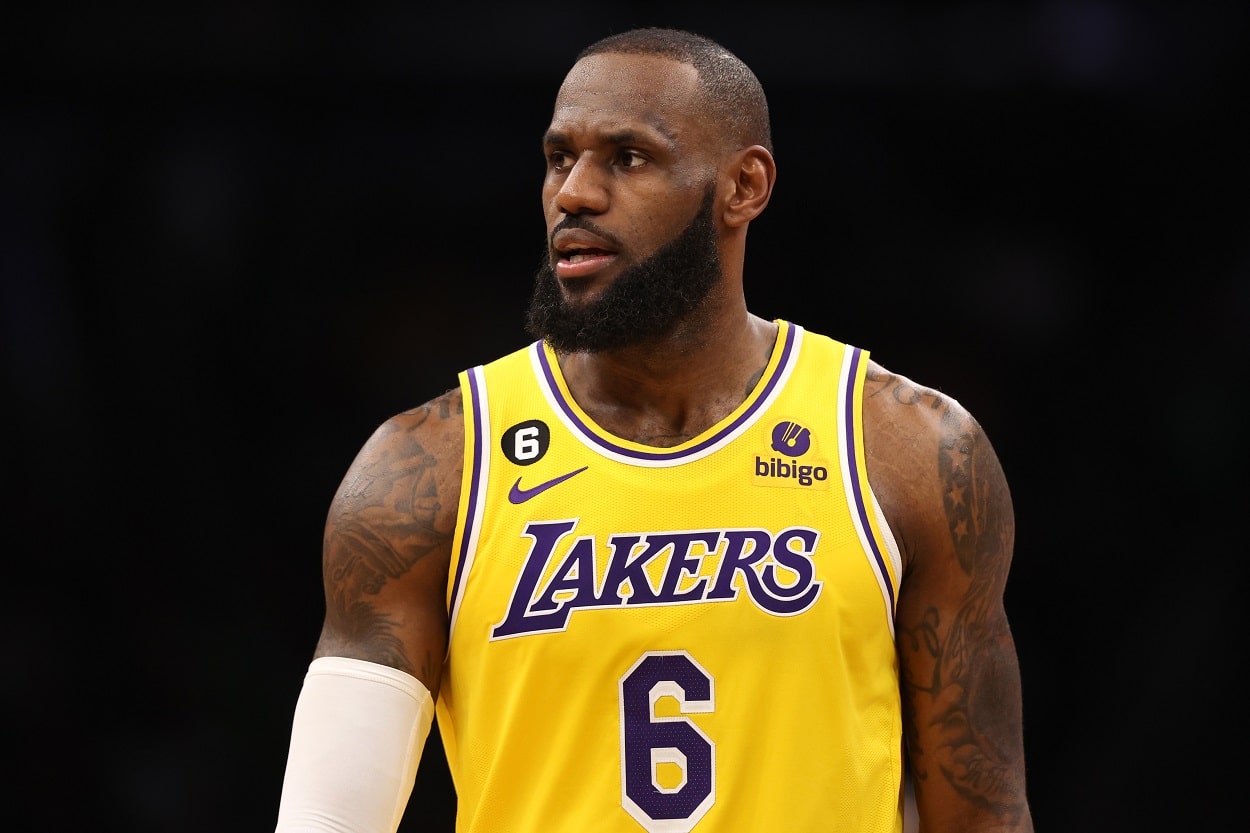 With his 41-point effort on Saturday night, LeBron James now has 38,271 regular-season points for his career, putting him just 116 behind Kareem Abdul-Jabbar's all-time NBA record of 38,387.
Assuming LeBron remains healthy and maintains his season scoring average of 30.2 points per game moving forward, he'll pass Kareem this Saturday, February 4, when the Lakers visit the New Orleans Pelicans.