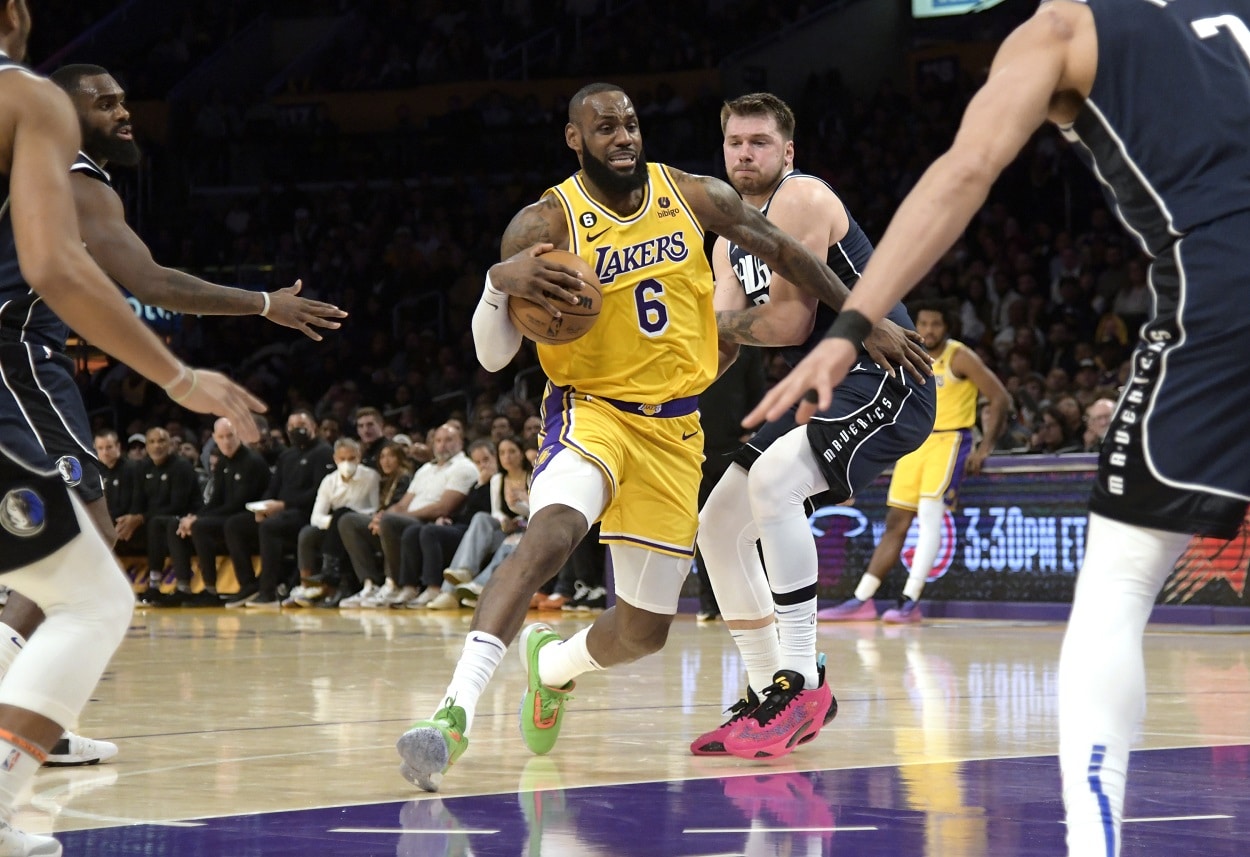 How Close Is LeBron James to Kareem Abdul-Jabbar's All-Time NBA Scoring Record Following the Lakers' Loss to the Mavericks?
A look at where LeBron James stands in his pursuit of Kareem Abdul-Jabbar's scoring record following the Lakers' loss to Dallas.
After sitting out Monday night's loss to the Denver Nuggets, LeBron James returned to the Los Angeles Lakers' lineup on Thursday night for a showdown with Luka Doncic and the Dallas Mavericks.
And what a showdown it was as it took two overtime periods to decide a winner, that being the Mavs, who took a 119-115 victory, their fourth straight over LA, behind Luka's 56th career triple-double.
Doncic finished the night with 35 points, 14 rebounds, and 13 assists and hit a pair of huge three-pointers to keep his team alive after Dallas squandered a 19-point lead in regulation. The Lakers held a three-point lead with just under 12 seconds remaining after Russell Westbrook, who scored a season-high 28 points, hit a pair of free throws.
But Luka, who hadn't hit a shot the entire fourth quarter, drained a three on the ensuing possession to send the game into overtime. He hit another big shot from beyond the arc with just under 48 seconds to play in the first extra frame.
LeBron nearly had a triple-double of his own, recording 24 points, 16 rebounds, and nine assists. But for the first time since December 9, he failed to shoot 50% from the floor, connecting on just nine of 28 shots and missing all seven of his three-point attempts.
How close is LeBron James to Kareem Abdul-Jabbar's scoring record after the Lakers' loss to the Mavericks?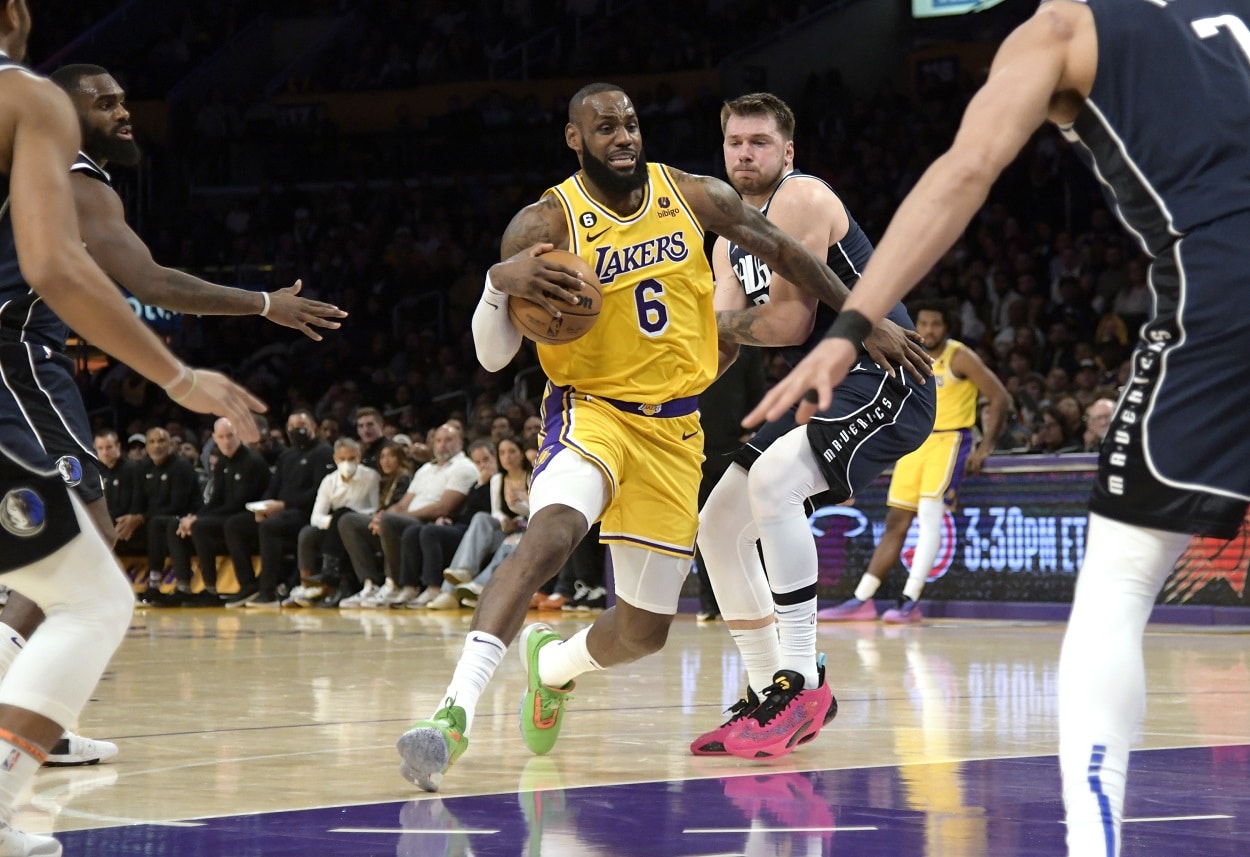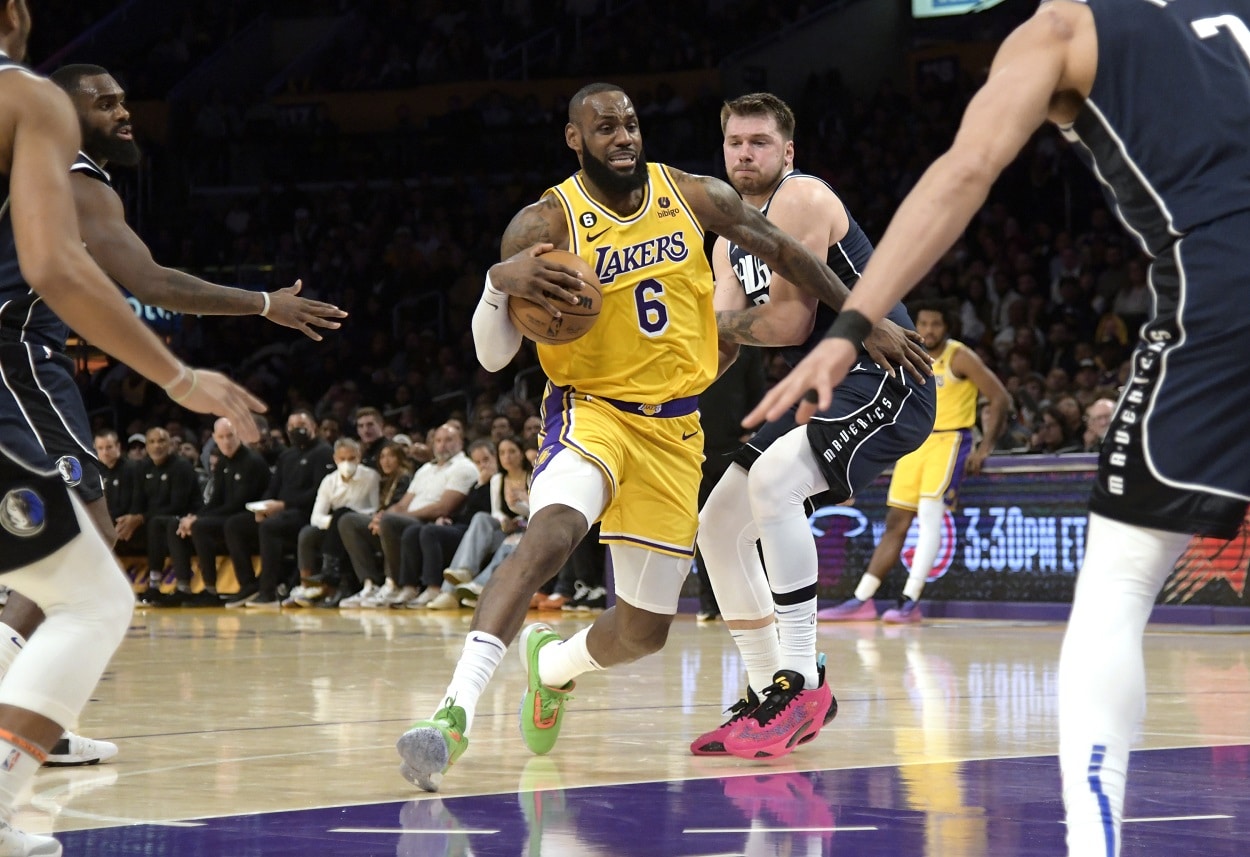 With his 24-point effort on Thursday night, LeBron James now has 37,989 regular-season points for his career, putting him just 398 behind Kareem Abdul Jabbar's all-time NBA record of 38,387.
Assuming LeBron stays healthy and maintains his season scoring average of 29 points per game moving forward, he'll surpass Abdul-Jabbar on Thursday, February 9, when the Lakers host the Milwaukee Bucks.