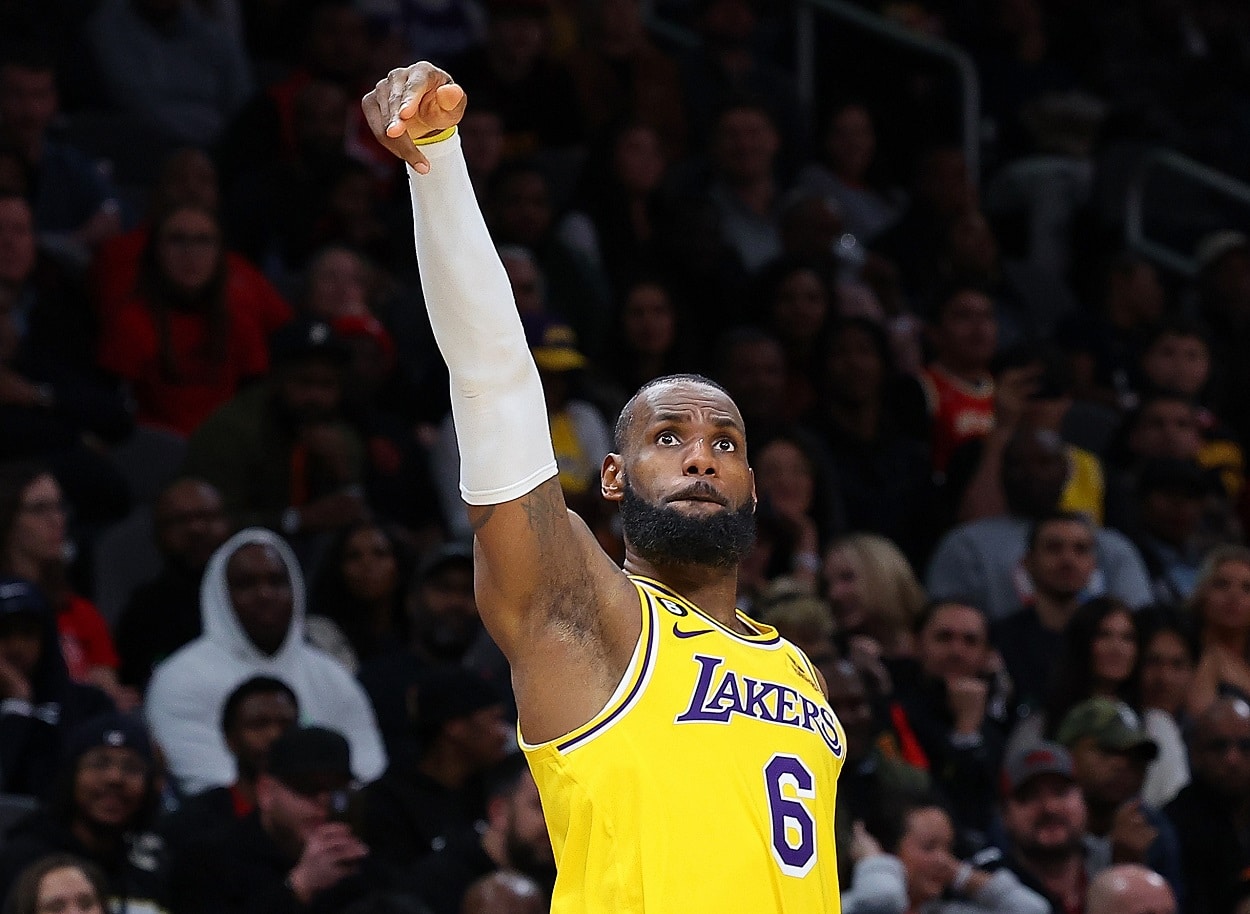 How Close Is LeBron James to Kareem Abdul-Jabbar's All-Time NBA Scoring Record Following the Lakers' Win Over the Hawks?
A look at where LeBron James stands in his pursuit of Kareem Abdul-Jabbar's scoring record following the Lakers' win over Atlanta.
Clearly upset following the Los Angeles Lakers' loss to the Miami Heat on Wednesday night, LeBron James took his frustrations out on the Atlanta Hawks on Friday and gave himself a nice 38th birthday present with a 130-121 victory.
Bucketing 18 of 27 shots from the floor, including four of six from the three-point line, and seven of nine from the foul line, James scored a season-high 47 points in the victory and added 10 rebounds and nine assists.
This was the 10th consecutive game in which LeBron has shot at least 50% from the field, and the first time he's hit the 40-point mark this season, his previous high being 39 against the San Antonio Spurs on November 26.
Thomas Bryant continued his solid play in place of Anthony Davis with 19 points and 17 rebounds, while Russell Westbrook chipped in with 14 points, 11 assists, and eight rebounds off the bench.
Trae Young led the way for the Hawks with 29 points and eight assists, while Dejounte Murray added 20 points, nine assists, and seven rebounds.
How close is LeBron James to Kareem Abdul-Jabbar's scoring record after the Lakers' win over the Hawks?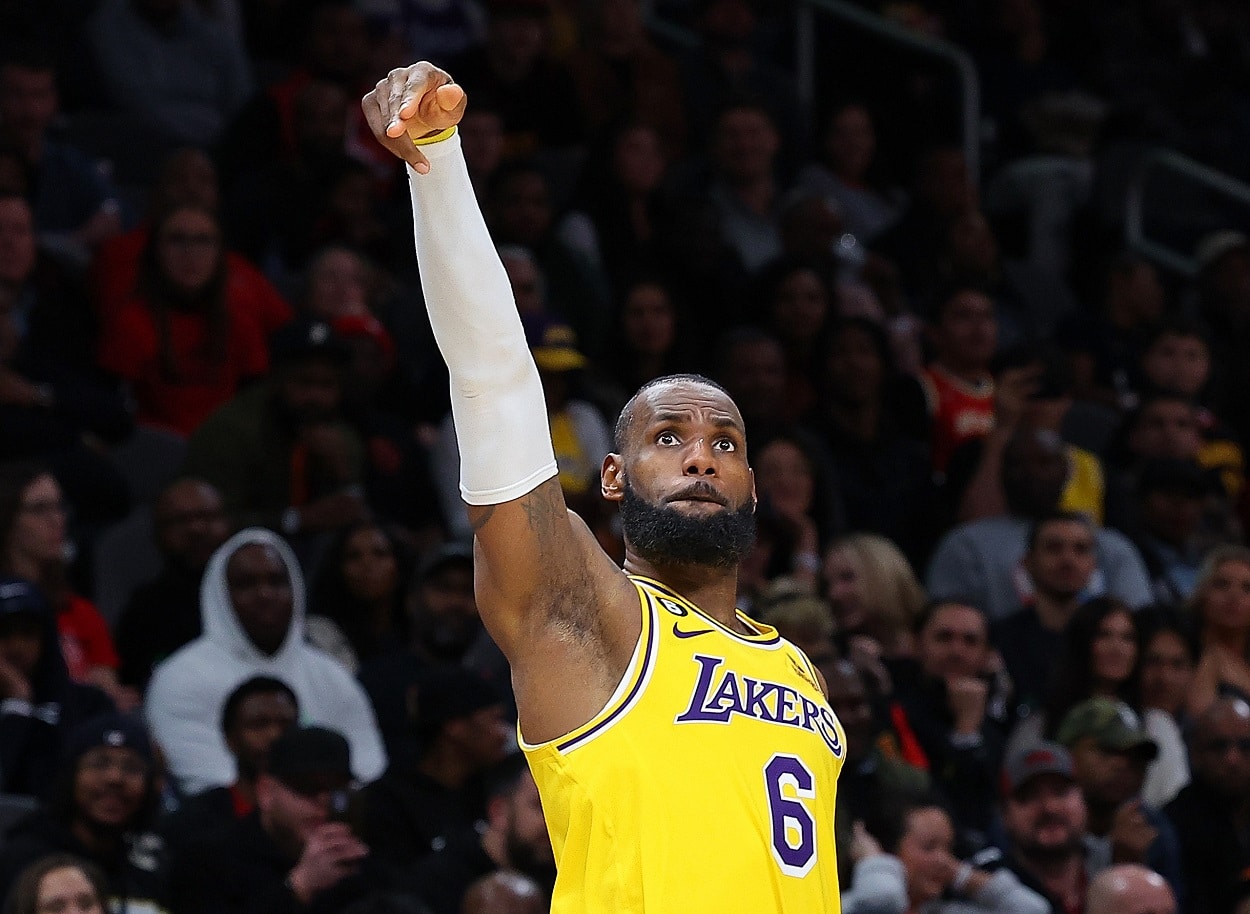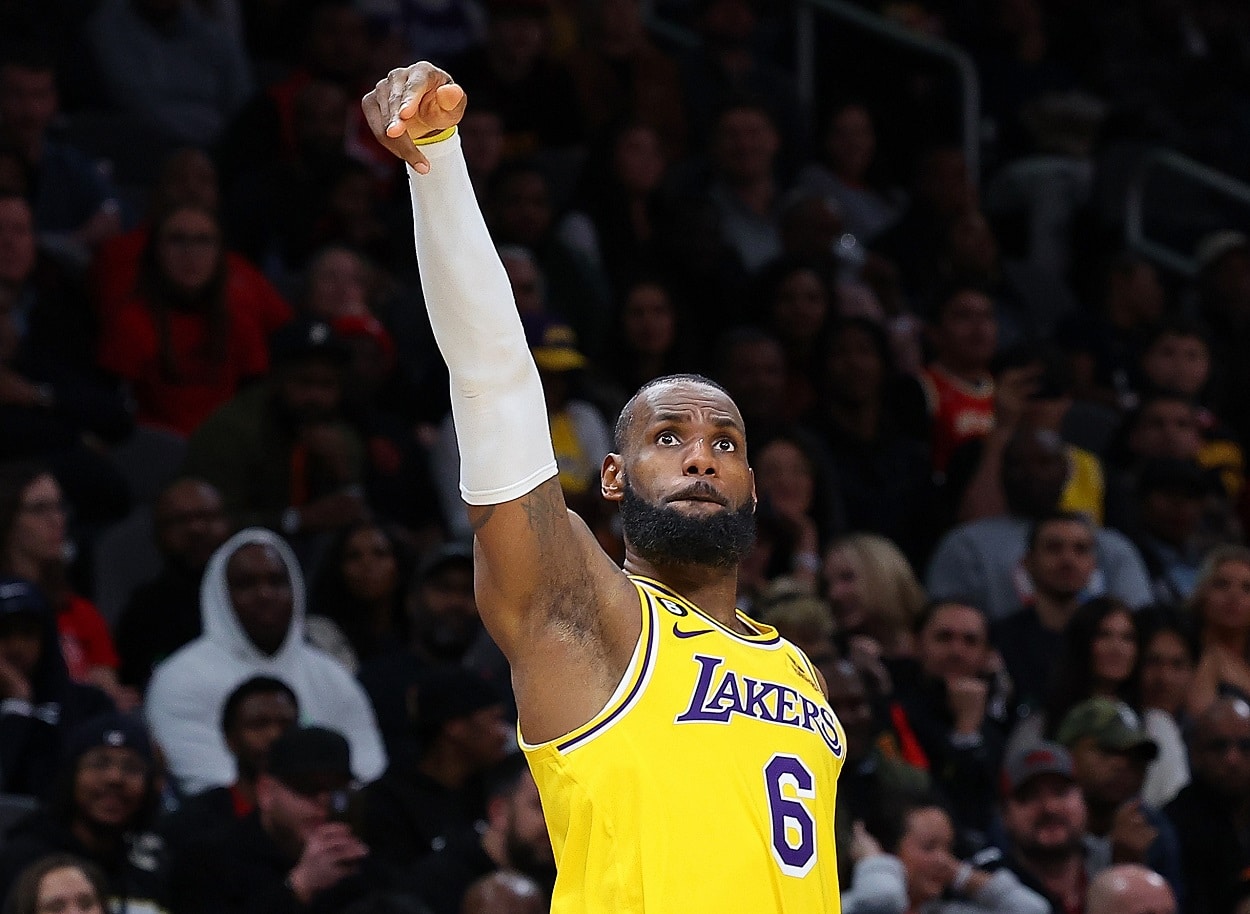 With his 47-point effort on Friday night, LeBron James now has 37,860 regular-season points for his career, putting him just 527 behind Kareem Abdul-Jabbar's all-time NBA record of 38,387.
Assuming LeBron stays healthy and maintains his season scoring average of 28.5 points per game, he'll surpass Kareem on Tuesday, February 7, when the Lakers host the Oklahoma City Thunder.