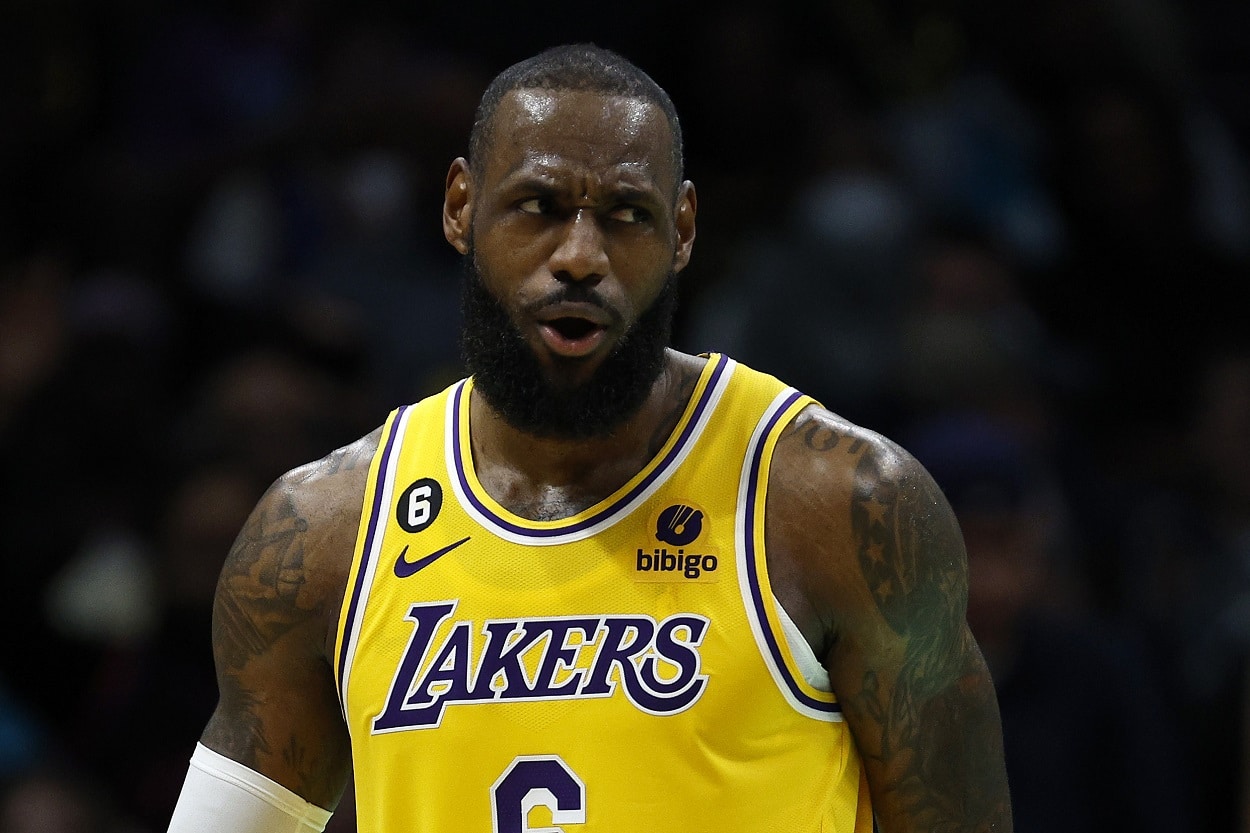 How Close Is LeBron James to Kareem Abdul-Jabbar's All-Time NBA Scoring Record Following the Lakers' Win Over the Hornets?
A look at where LeBron James stands in his pursuit of Kareem Abdul-Jabbar's scoring record following the Lakers' win over Charlotte.
Coming off a 47-point performance in a win over the Atlanta Hawks, LeBron James hit the 40-point mark yet again on Monday night, scoring a game-high 43 as the Los Angeles Lakers took a 121-115 victory over the Charlotte Hornets to close their five-game road trip.
For the 11th straight game, James hit at least 50% of his shots from the floor, bucketing 16 of 26 for a 61.5% clip, his fifth-highest of the season. LeBron also kicked in 11 rebounds, six assists, and a steal in the six-point victory.
Thomas Bryant continued his solid play with Anthony Davis still out with a foot injury, recording 18 points and a game-high 15 rebounds. Fellow starters Dennis Schroder and Troy Brown Jr. kicked in 15 and 12 points, respectively.
Terry Rozier led the way for the Hornets with 27 points, while LaMelo Ball added 24 points, seven rebounds, and six assists in the loss.
How close is LeBron James to Kareem Abdul-Jabbar's scoring record after the Lakers' win over the Hornets?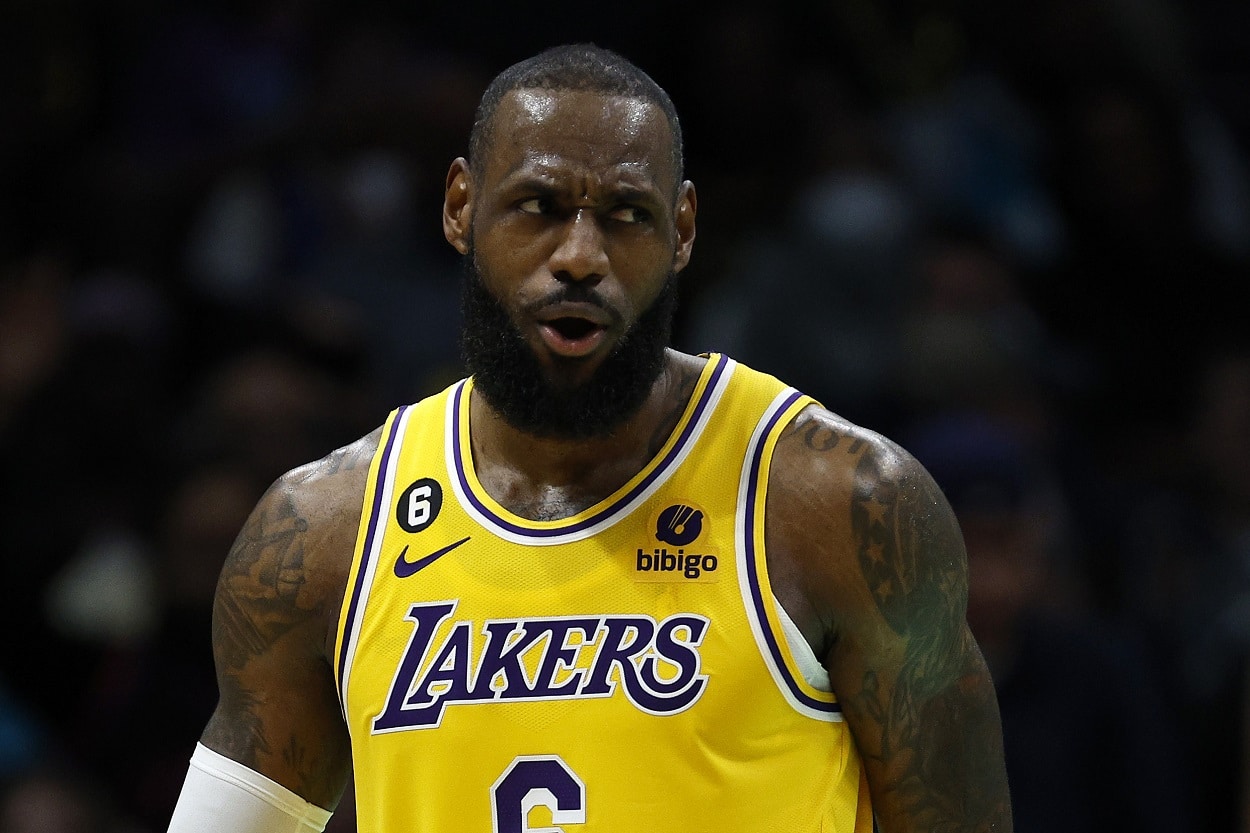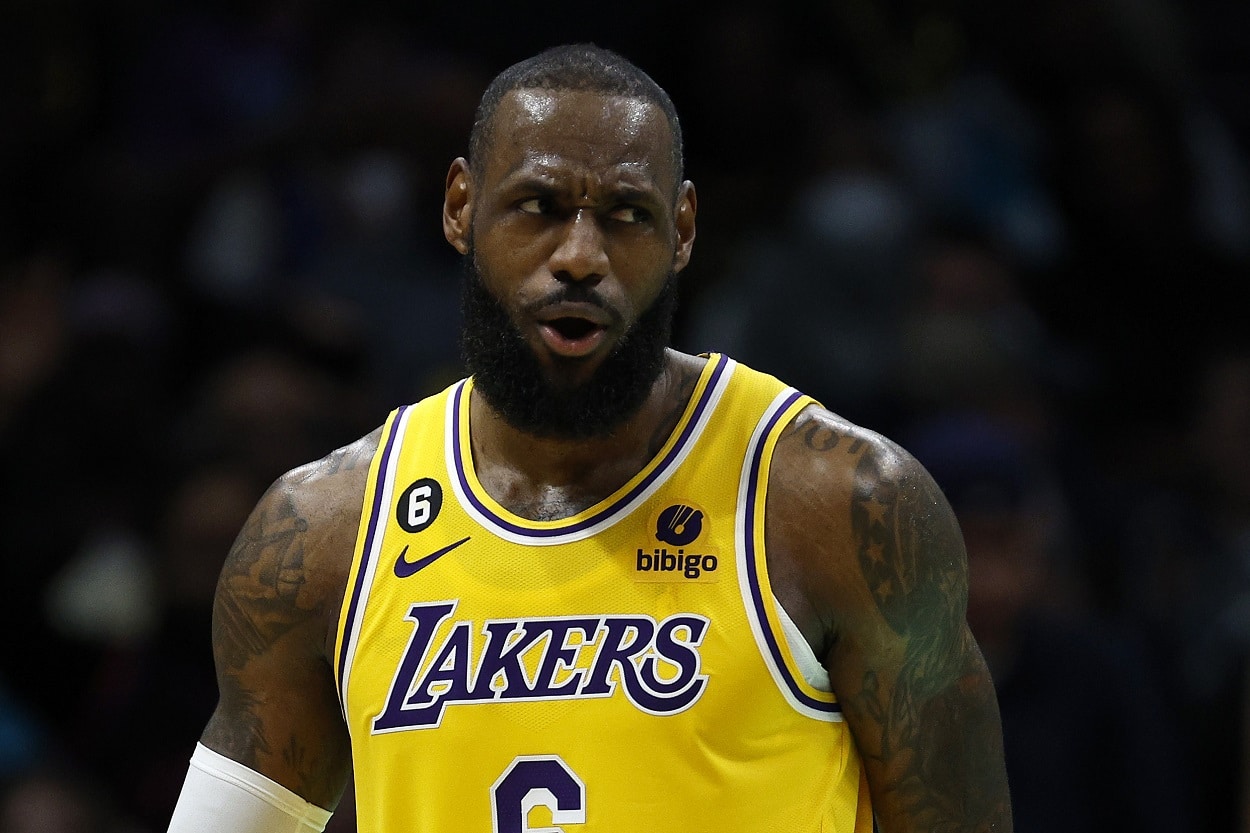 With his 43-point effort on Monday night, LeBron James now has 37,903 regular-season points for his career, putting him just 484 behind Kareem Abdul-Jabbar's all-time NBA record of 38,387.
Assuming LeBron stays healthy and maintains his season scoring average of 29 points per game moving forward, he'll pass Kareem on Saturday, February 4, when the Lakers close out another five-game road trip with a matchup against the New Orleans Pelicans.