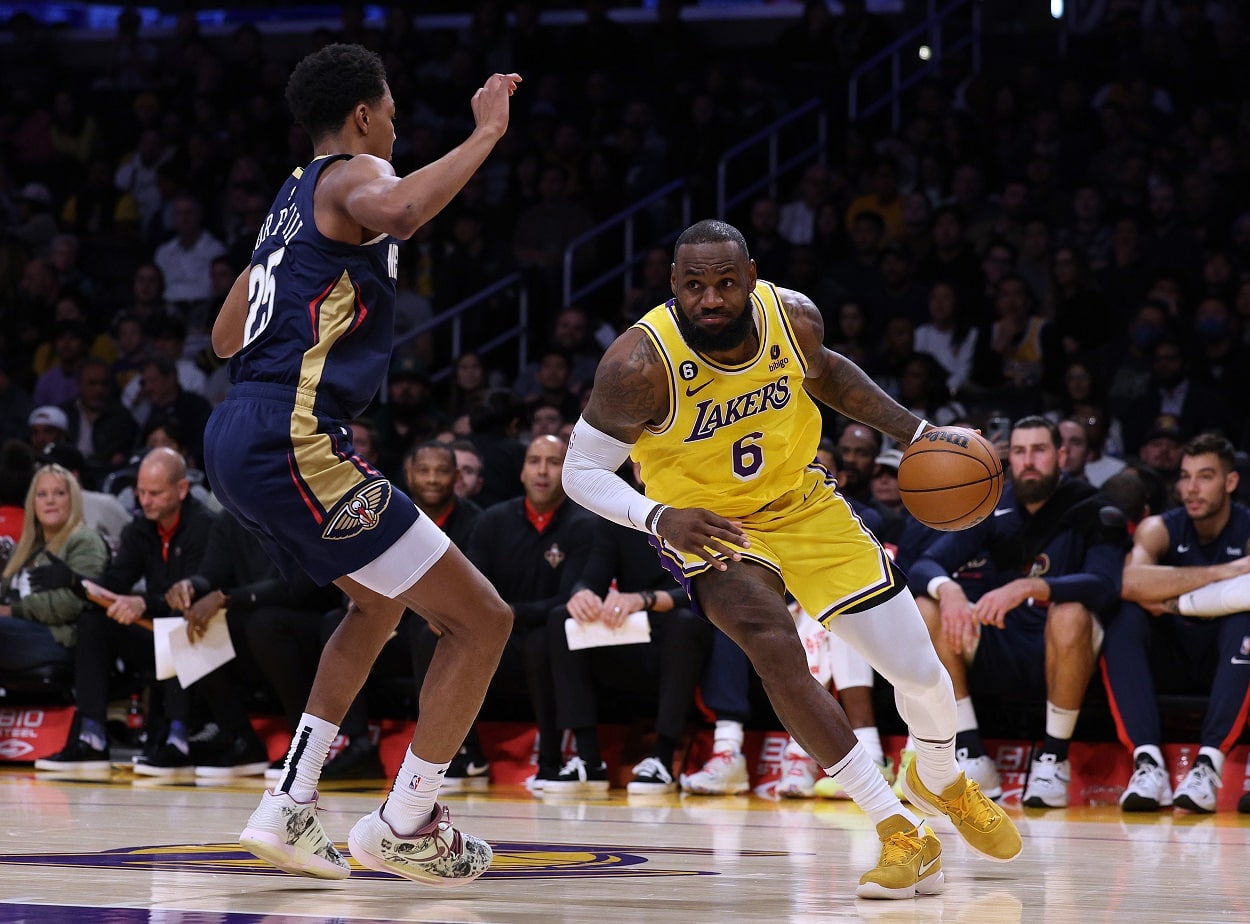 How Close Is LeBron James to Kareem Abdul-Jabbar's All-Time NBA Scoring Record Following the Lakers' Win Over the Pelicans?
Where LeBron James stands in his pursuit of Kareem Abdul-Jabbar's all-time NBA scoring record following the Lakers' win over the Pelicans.
Despite nearly recording his first triple-double of the season on Wednesday night with 20 points, 10 rebounds, and eight assists, LeBron James wasn't the hero for the Los Angeles Lakers in their dramatic 120-117 overtime win against the New Orleans Pelicans.
That honor went to Matt Ryan, who drained a three-pointer as time expired in regulation to send the game into overtime. The Pelicans had a chance to ice what turned out to be one of the most exciting games of the young NBA season when Dyson Daniels went to the foul line with 1.4 seconds remaining, with New Orleans holding a three-point lead.
But the 19-year-old Australian rookie missed both shots, allowing LA one last shot. Austin Reaves then found Ryan with a fantastic crosscourt pass, and Ryan let it fly in front of the Lakers' bench to give his team five more minutes.
And Lonnie Walker, who led the Lakers with 28 points, hit a big triple of his own in the extra frame to put LA ahead for good. Anthony Davis had yet another solid outing with 20 points and 16 boards, while Russell Westbrook chipped in with 13 off the bench, shooting a season-high 60% from the floor.
Zion Williamson led the way for the Pelicans with 27 points, 14 coming in the fourth quarter, and CJ McCollum nearly had a triple-double of his own with 22 points, nine rebounds, and eight assists.
How close is LeBron James to Kareem Abdul-Jabbar's all-time NBA scoring record following the Lakers' win over the Pelicans?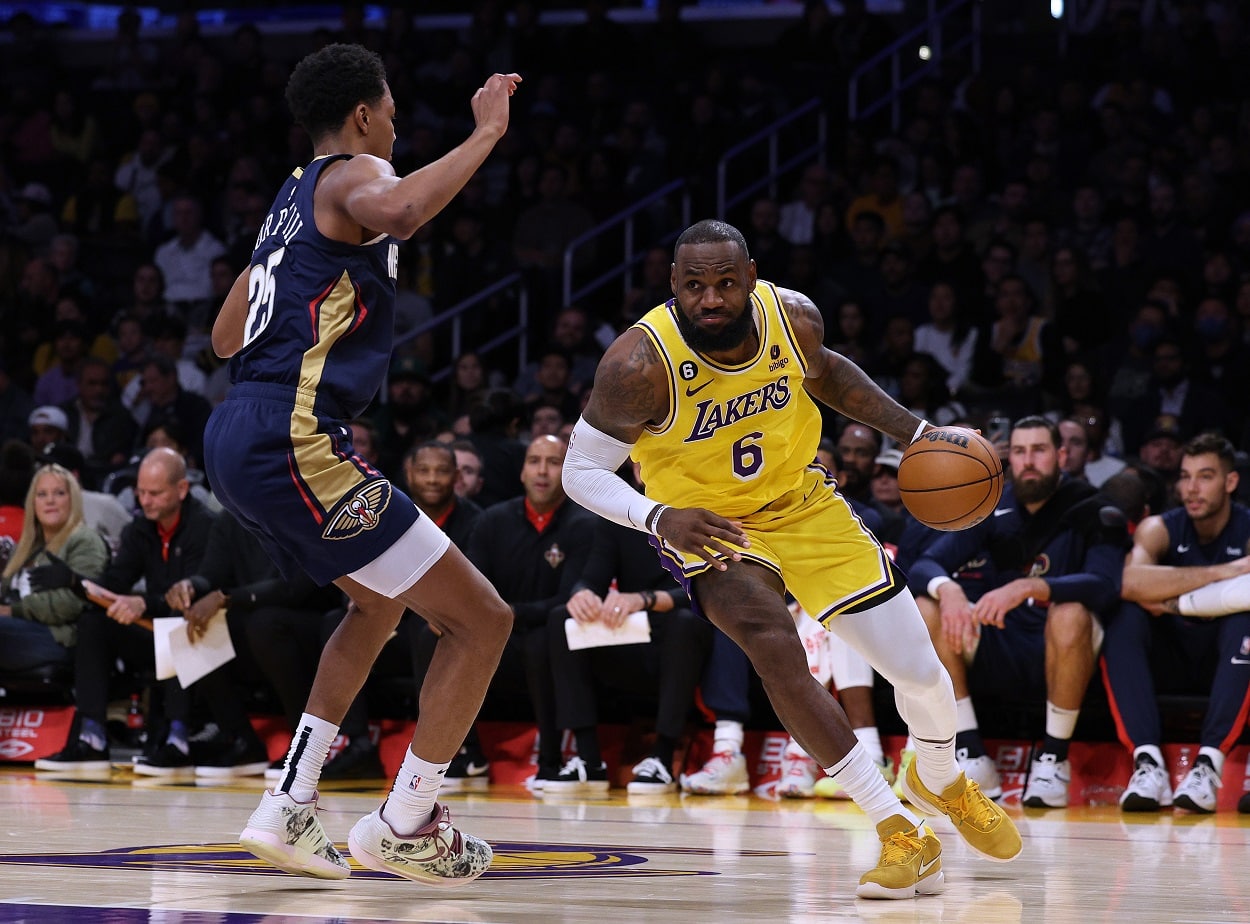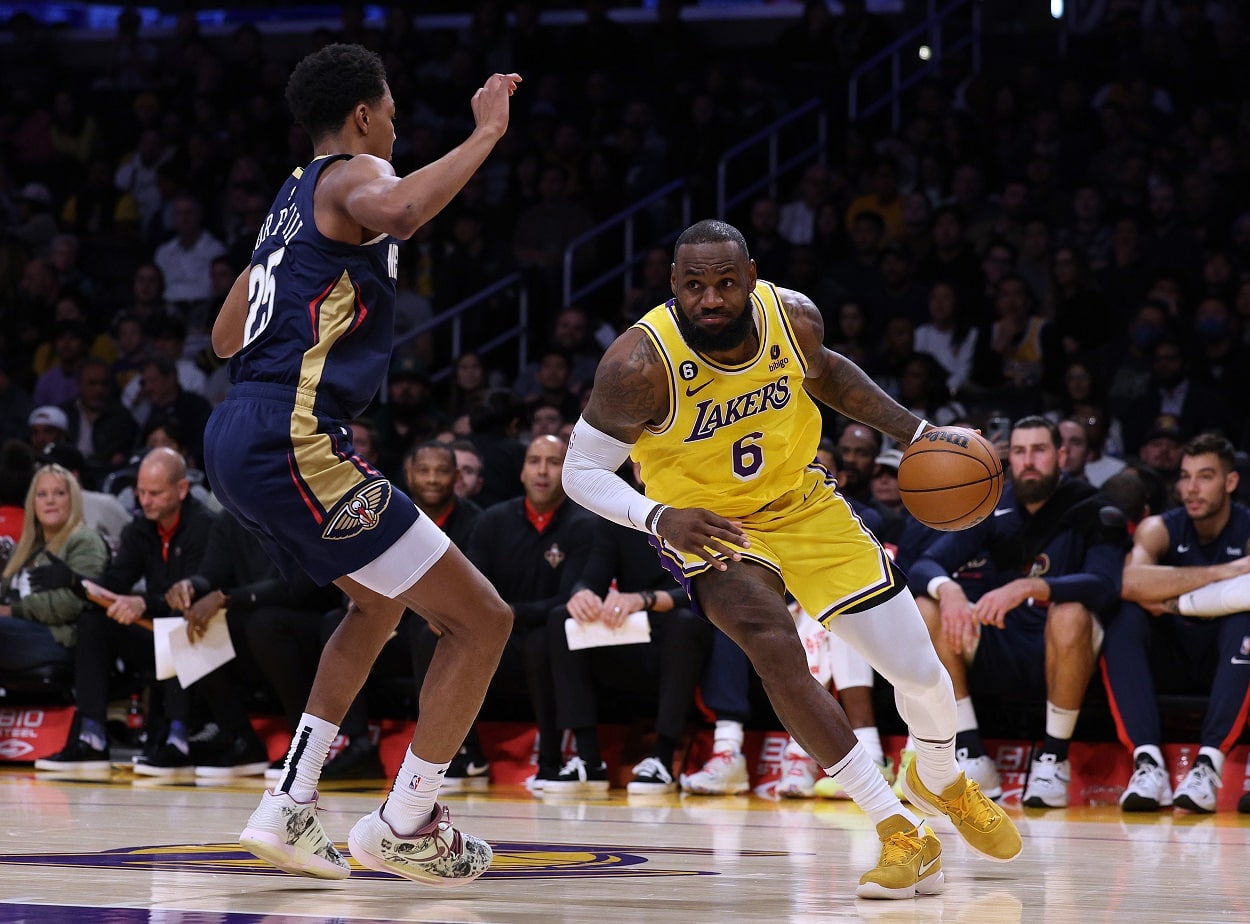 With his 20-point effort in the Lakers' second consecutive victory, LeBron has now scored 37,237 regular-season points during his career, putting him just 1,150 behind Kareem Abdul-Jabbar's all-time mark of 38,387.
Assuming James doesn't miss any games and continues on his current scoring pace of 25.0 points per game, he'd surpass Abdul-Jabbar with his first bucket of the night when the Lakers visit these same Pelicans on Saturday, February 4.
If LeBron ups his production and hits his career scoring average of 27.1 points per game from here on out, he'll pass Kareem when LA visits the rival Boston Celtics for a primetime matchup on ABC on Saturday, January 28.
Have thoughts on this topic? Keep the conversation rolling in our comments section below.