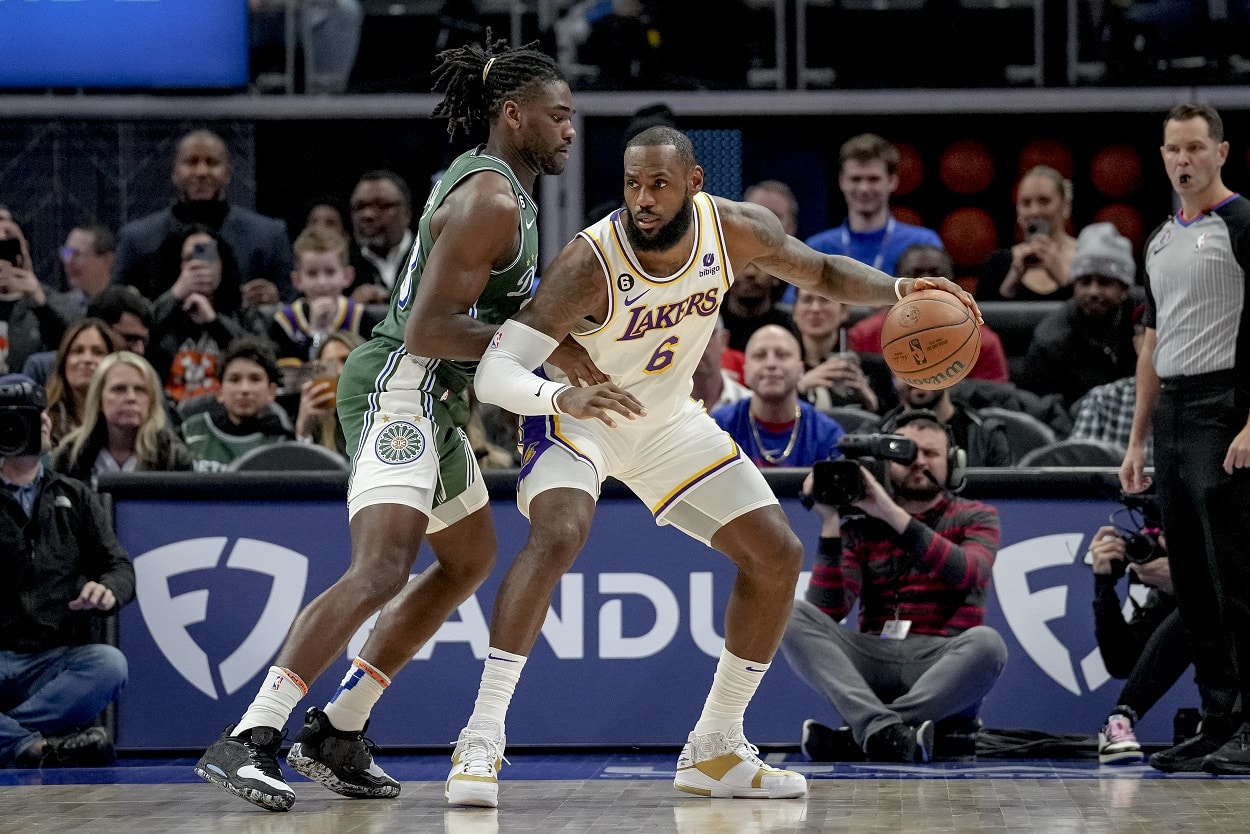 How Close Is LeBron James to Kareem Abdul-Jabbar's All-Time NBA Scoring Record Following the Lakers' Win Over the Pistons?
A look at where LeBron James stands in his pursuit of Kareem Abdul-Jabbar's scoring record following the Lakers' win over Detroit.
Behind strong performances from LeBron James and Anthony Davis, the Los Angeles Lakers snapped a three-game losing streak on Sunday evening with a 124-117 victory over the Detroit Pistons.
Coming off a loss to the 76ers in which he struggled shooting the ball, James played one of his most efficient games of the season in the win over Detroit, making 14 of 24 shots from the floor and all five of his foul shots en route to a team-high 35 points, also adding five assists and five rebounds.
Davis also shot the ball well, bucketing 12 of 18 attempts from the floor and 10 of 12 from the foul line for 34 points, also grabbing a game-high 15 rebounds and dishing out seven assists. Lonnie Walker IV added points, while Russell Westbrook chipped in with 11 points and nine assists off the bench.
Bojan Bogdanovic led the way for the Pistons with a game-high 38 points, including 25 in the third quarter alone to give his team a fighting chance in the fourth. Rookie Jaden Ivey scored 16.
How close is LeBron James to Kareem Abdul-Jabbar's scoring record after the Lakers' win over the Pistons?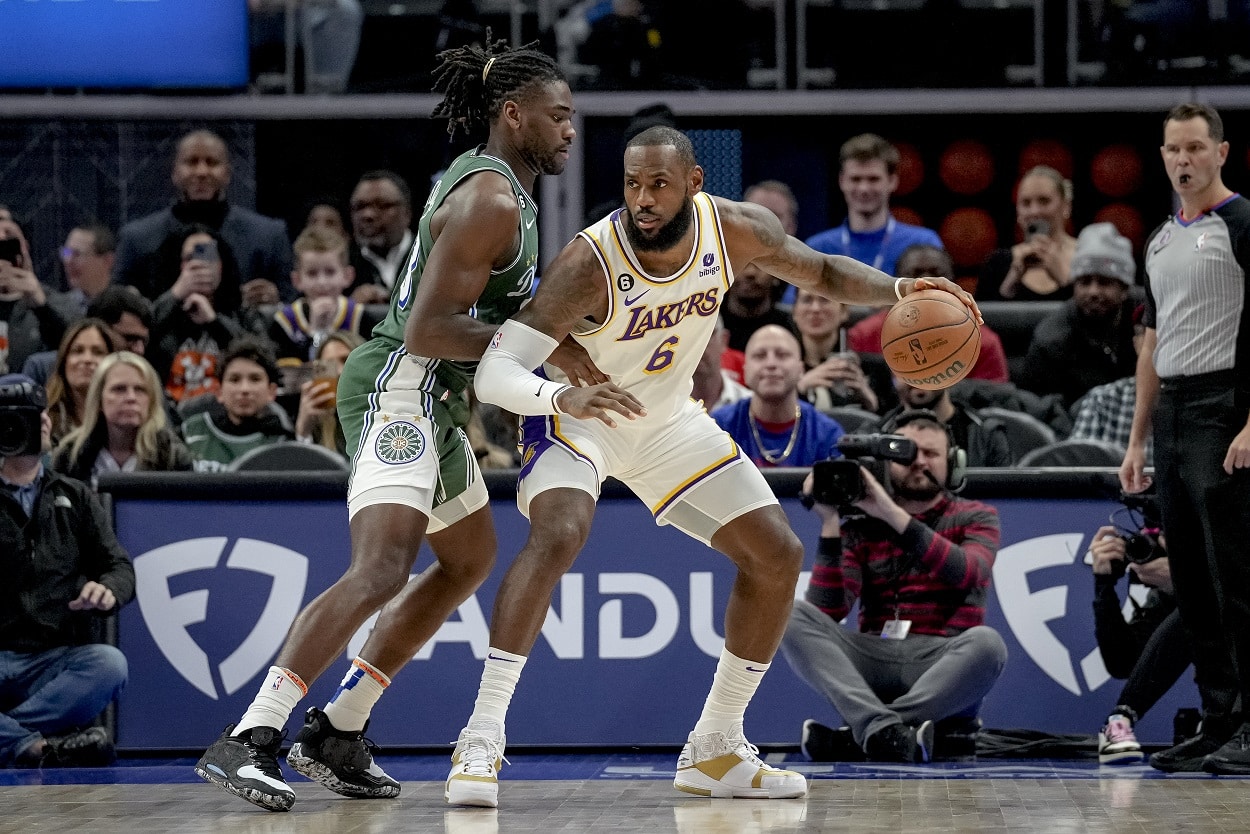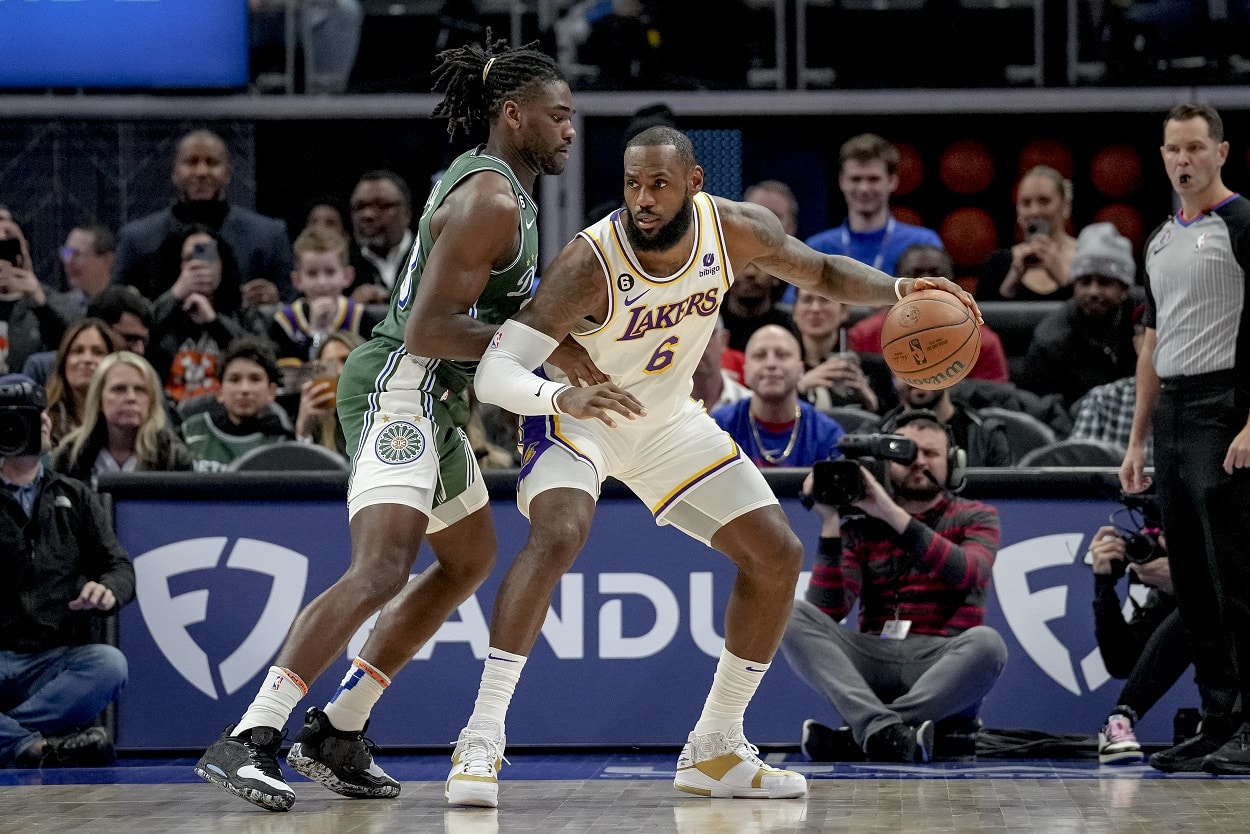 With his 35-point effort on Sunday, LeBron James now has 37,559 regular-season points for his career, putting him 828 behind Kareem Abdul-Jabbar's all-time NBA record of 38,387.
If James doesn't miss any further action and maintains this season's scoring average of 26.2 points per game, he'll surpass Abdul-Jabbar on Monday, February 13, when LA visits the Portland Trail Blazers.
And if LeBron ups his production and hits his career scoring average of 27.1 points per game moving forward, he'll pass Kareem a game earlier on Saturday, February 11, when the Lakers visit the Golden State Warriors.
Have thoughts on this topic? Keep the conversation rolling in our comments section below.