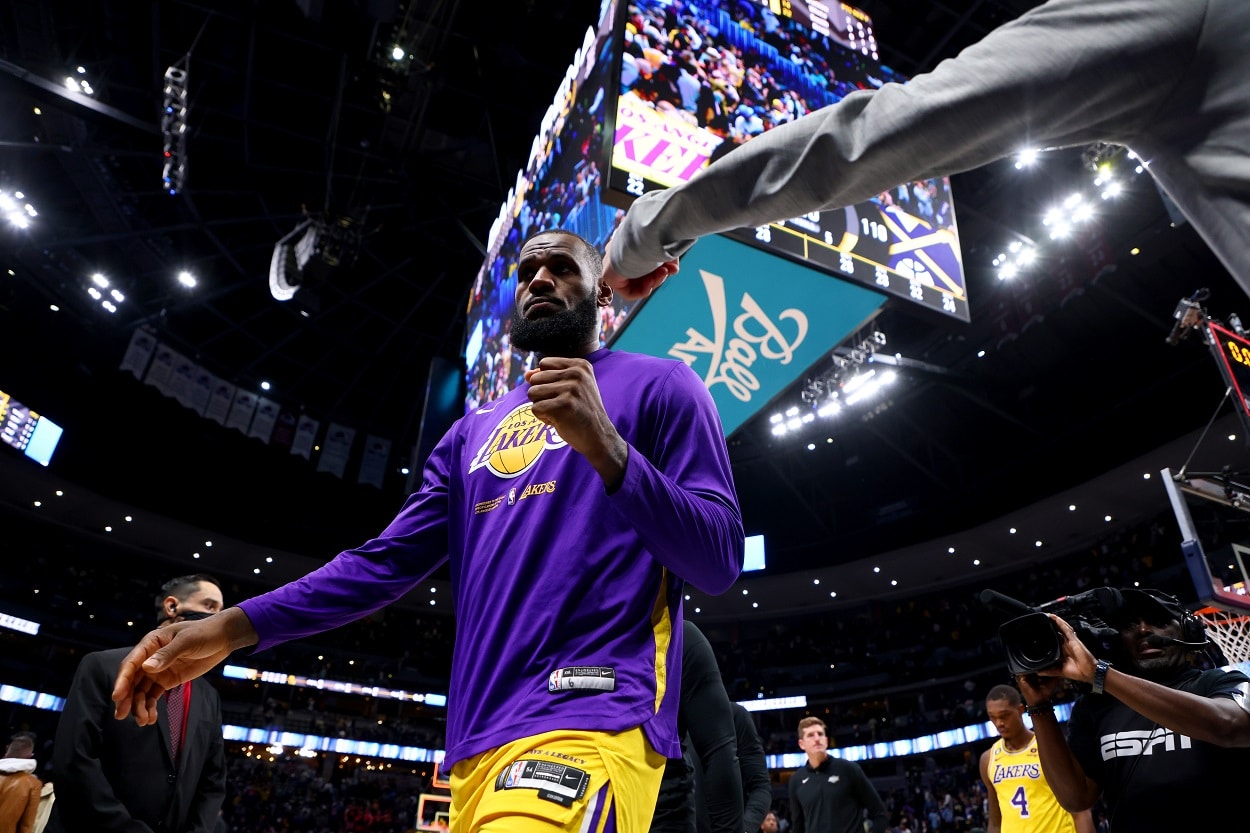 How Close Is LeBron James to Kareem Abdul-Jabbar's NBA Scoring Record Following the Lakers' Loss to the Timberwolves?
A look at how close LeBron James is to Kareem Abdul-Jabbar's NBA scoring record after the Lakers' matchup against the Timberwolves.
With Anthony Davis out of the lineup with a back injury and Russell Westbrook coming off the bench for the first time since his rookie season, the pressure was on LeBron James to get the Los Angeles Lakers their first win of the 2022-23 campaign on Friday night against the Minnesota Timberwolves.
And as he's done all season long, James put up a solid stat line, scoring 28 points and adding seven rebounds, five assists, and four steals. But it wasn't enough, as the Lakers' winless start continued with a 111-102 loss, dropping them to a league-worst 0-5 on the year.
LA continues to struggle shooting the basketball, and LeBron has been part of that problem. As a whole, the Lakers shot just 41.6% from the floor on Friday night, and James was right on par with that as he made just 41.7% of his shots and just one of six from the three-point line.
In 33 minutes off the bench, Westbrook scored 18 points and added eight rebounds but made just six of 17 shots from the floor and five of 10 from the foul line.
The Timberwolves got big nights from their stars, getting 83 combined points from Anthony Edwards (29), Rudy Gobert (22), Karl-Anthony Towns (21), and former Laker D'Angelo Russell (11).
How close is LeBron James to Kareem Abdul Jabbar's all-time NBA scoring record following the Lakers' loss to the Timberwolves?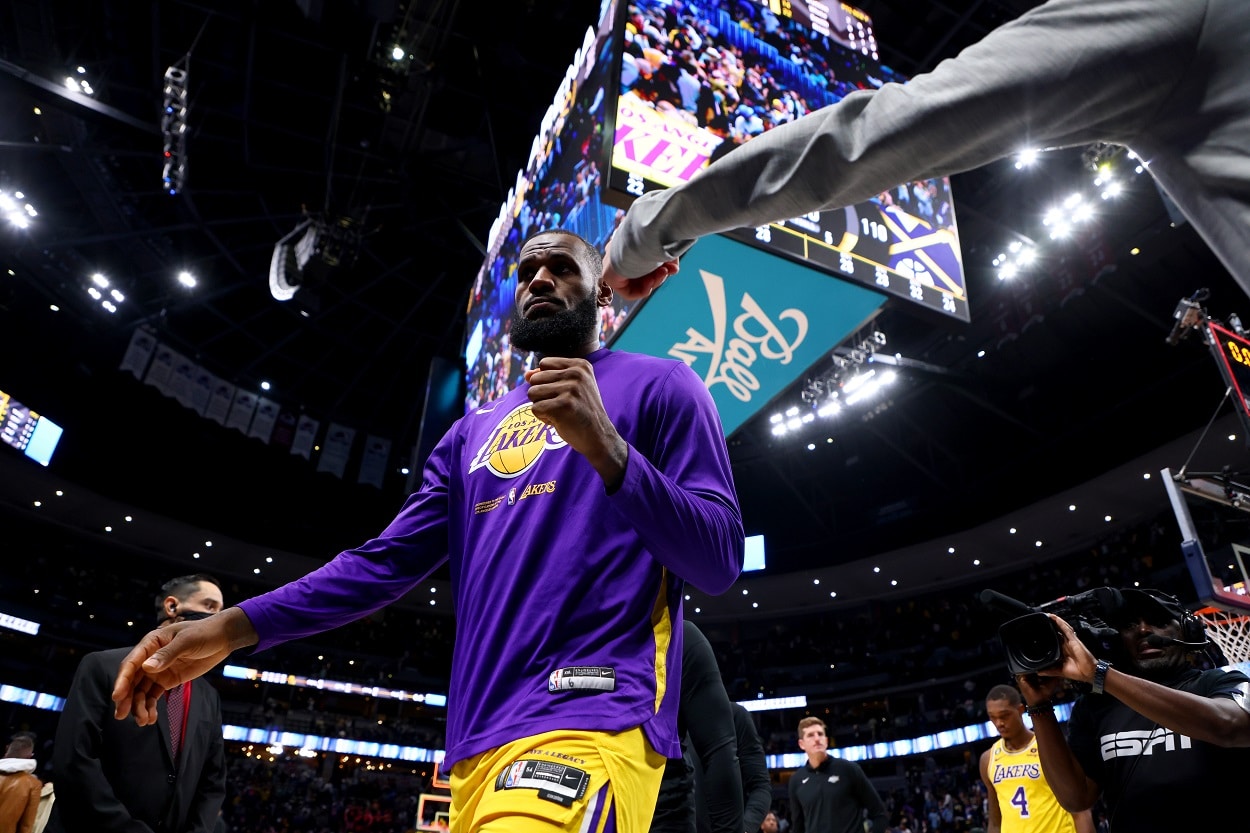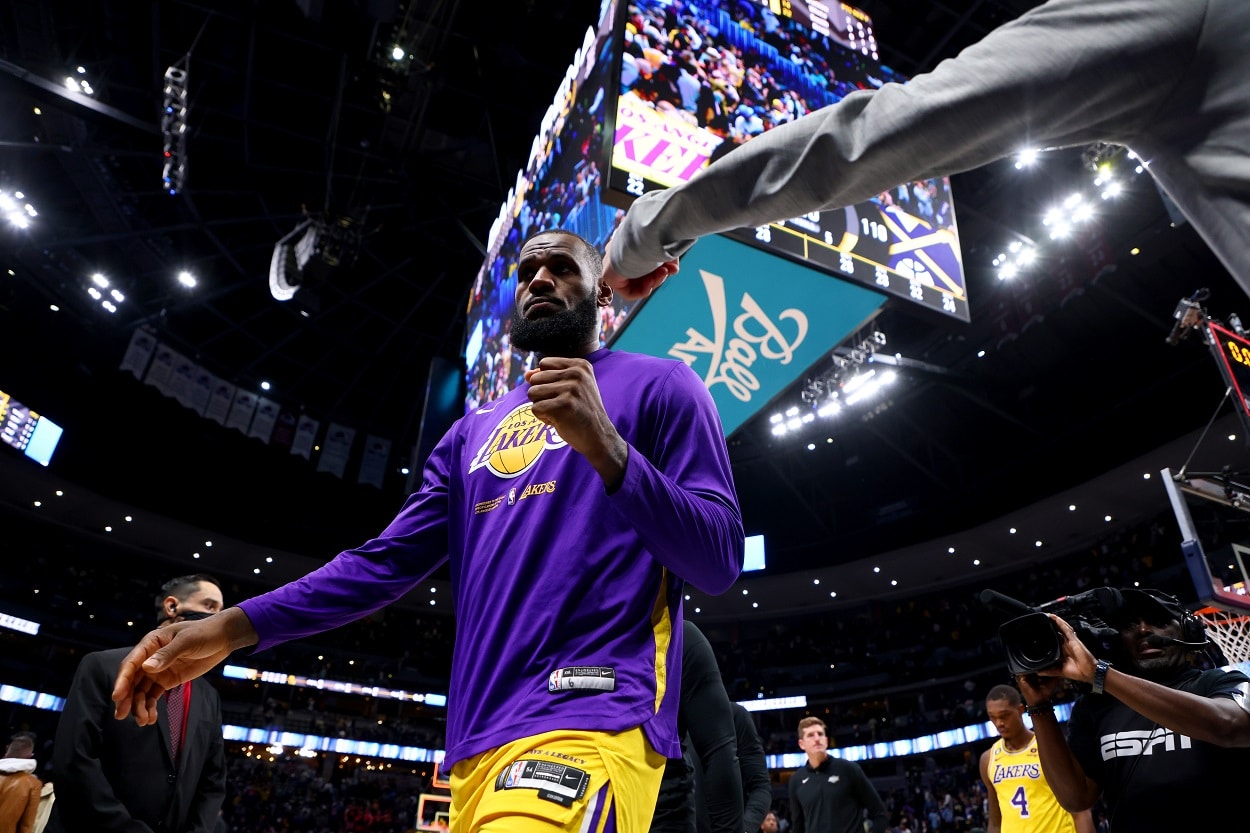 With his 28-point effort, LeBron surpassed Karl Malone for the most 20-point games in NBA history, setting the new mark at 1,135.
He also bumped his career regular-season point total to 37,191, putting him just 1,196 behind Kareem Abdul-Jabbar's all-time NBA record of 38,387.
Assuming James doesn't miss any action and continues his current pace of 25.8 points per game, he'll surpass Kareem on Tuesday, January 31, when the Lakers visit Madison Square Garden for a TNT-televised showdown with the New York Knicks.
If LeBron ups his production a touch and scores the 27.1 points per night he's averaged throughout his career, he'll pass Abdul-Jabbar a few nights earlier when LA visits Boston for a primetime matchup with the rival Celtics on Saturday, January 28.
Have thoughts on this topic? Keep the conversation rolling in our comments section below.