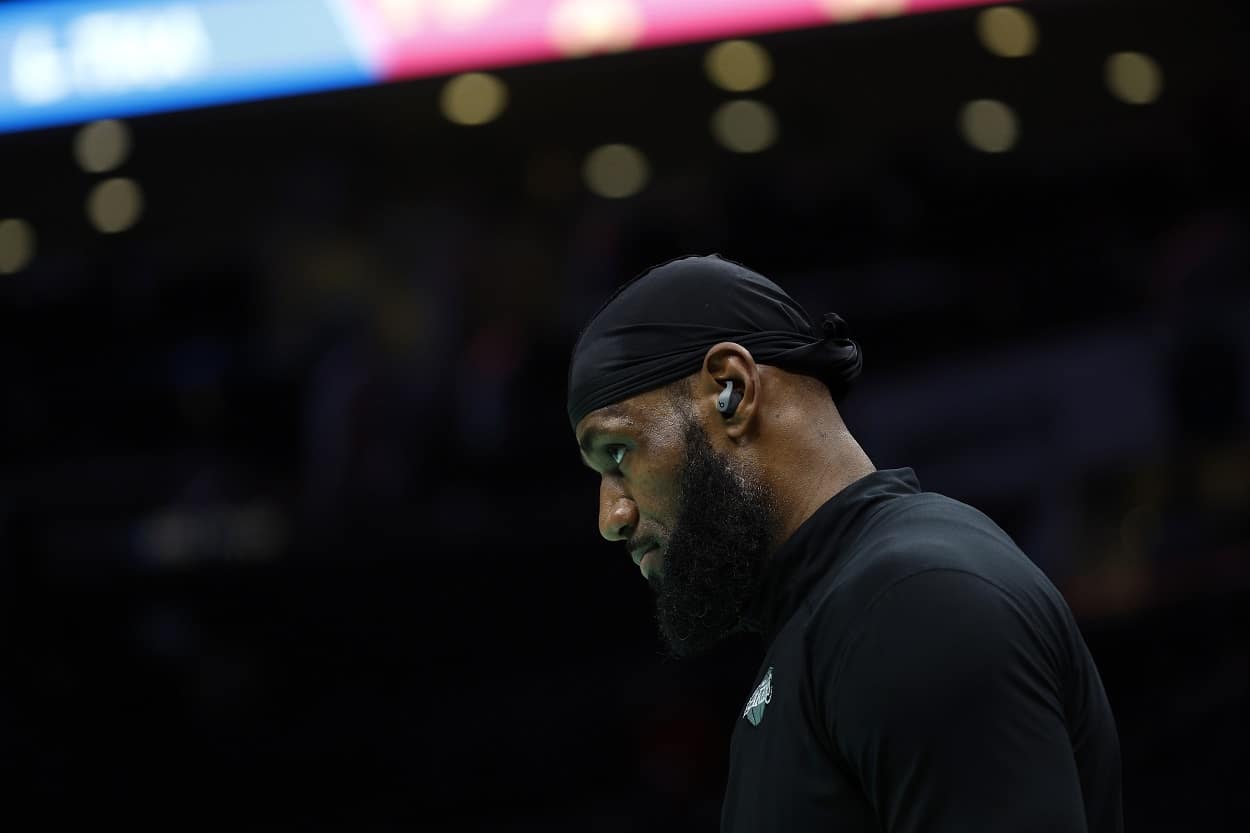 How Close Is LeBron James to Kareem Abdul-Jabbar's All-Time NBA Scoring Record Following the Lakers' Loss to the Nuggets?
A look at where LeBron James stands in his pursuit of Kareem Abdul-Jabbar's scoring record following the Lakers' loss to Denver.
With LeBron James just one of several players out of action on Monday night, the Los Angeles Lakers essentially had no shot at beating the Denver Nuggets. And they didn't, taking a 122-109 loss to snap their season-high five-game winning streak.
With James, Anthony Davis, Lonnie Walker IV, Austin Reaves, and Troy Brown Jr. all out with various injuries and Patrick Beverley sitting out the second half after suffering a hip injury, the burden fell to Russell Westbrook to lead the way for LA.
And he played admirably, hitting 10 of 21 shots from the floor for a team-high 25 points, also adding seven assists and seven rebounds. But he also committed seven turnovers. Thomas Bryant kicked in 17 points and 10 boards in the loss.
As one would expect, Nikola Jokic was the star of the night for Denver as the two-time reigning NBA MVP had an incredibly efficient triple-double. He shot a perfect five-for-five from the floor and a perfect three-for-three from the foul line for 14 points while also dishing out 16 assists and grabbing 11 boards. Jamal Murray led the Nuggets in scoring with a game-high 34 points.
How close is LeBron James to Kareem Abdul-Jabbar's scoring record after the Lakers' loss to the Nuggets?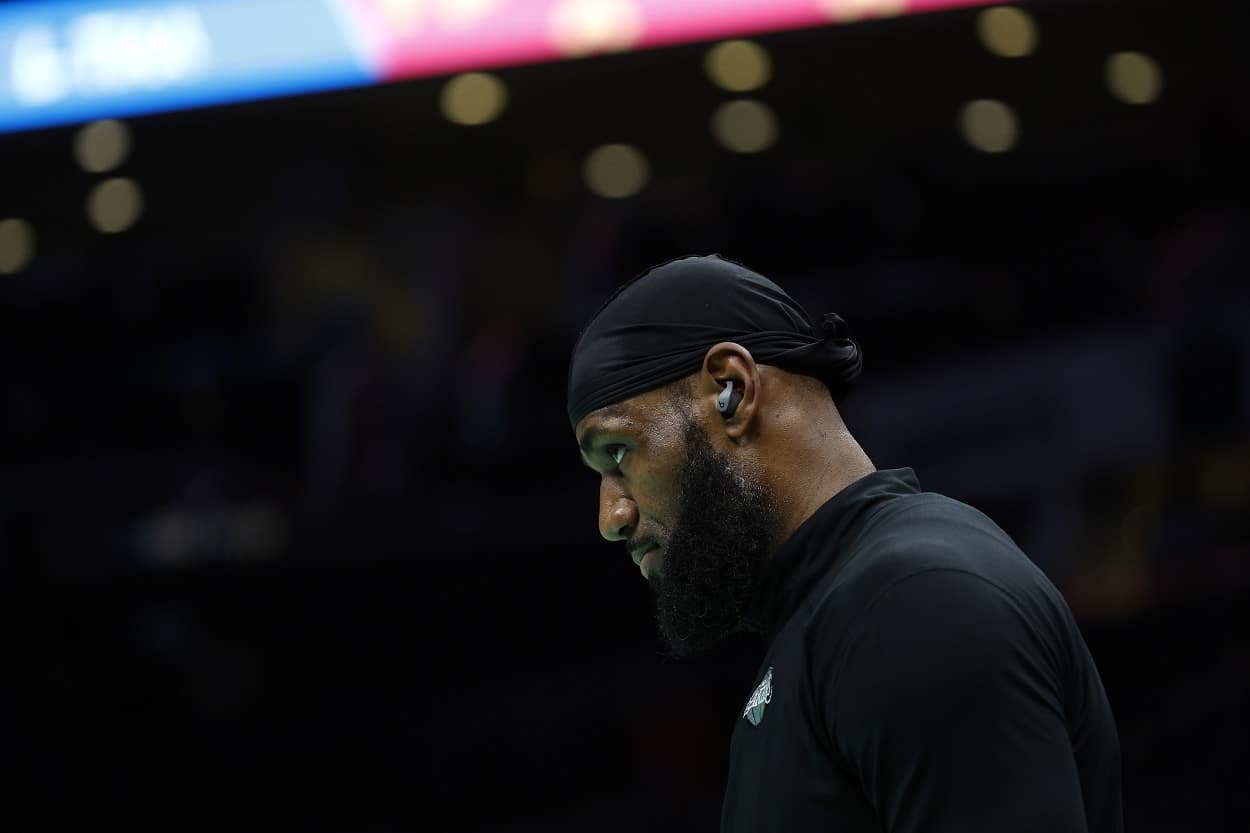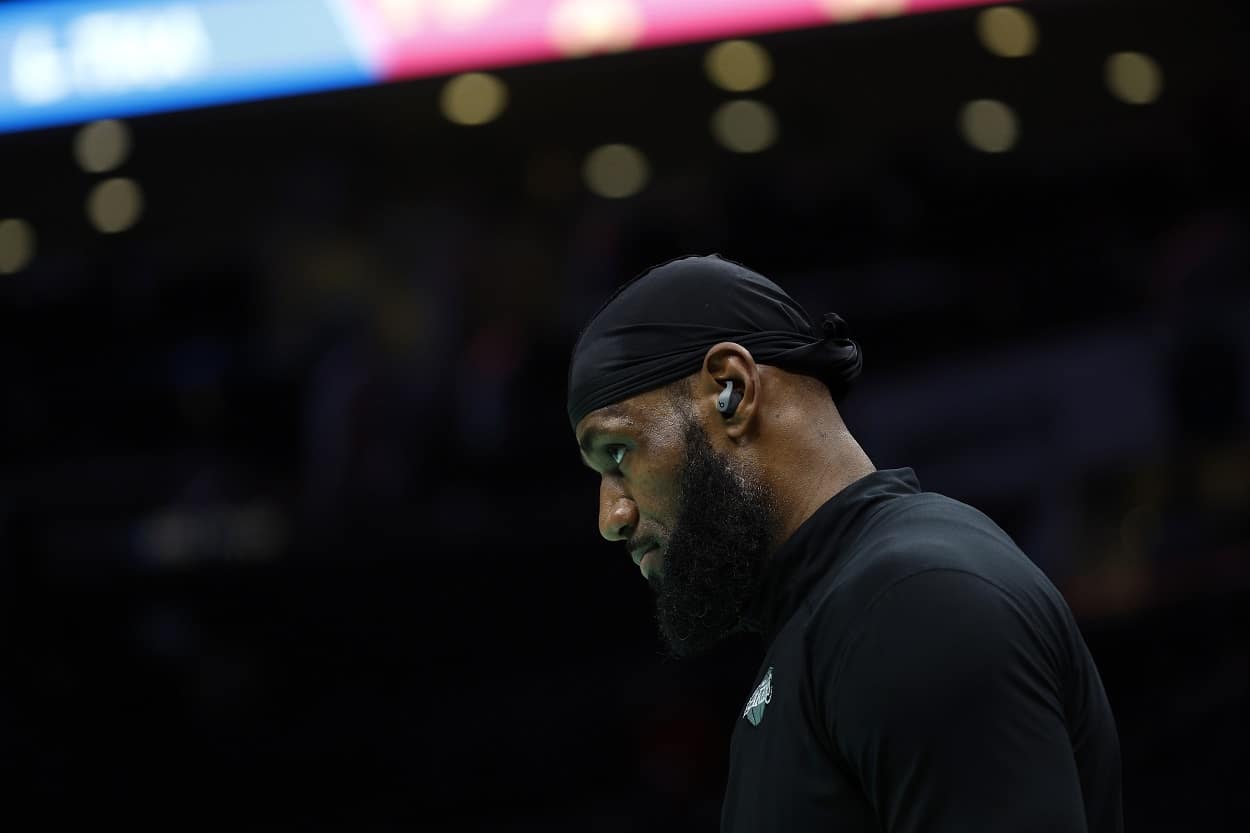 In sitting out Monday night's matchup with the Nuggets, LeBron James remains at 37,965 regular-season points for his career, keeping him 422 back of Kareem Abdul-Jabbar's all-time NBA record of 38,387.
Assuming LeBron returns to the LA lineup on Thursday night against the Dallas Mavericks, stays healthy, and maintains his season scoring average of 29.1 points per game moving forward, he'll pass Kareem on Thursday, February 9, when the Lakers host the Milwaukee Bucks.