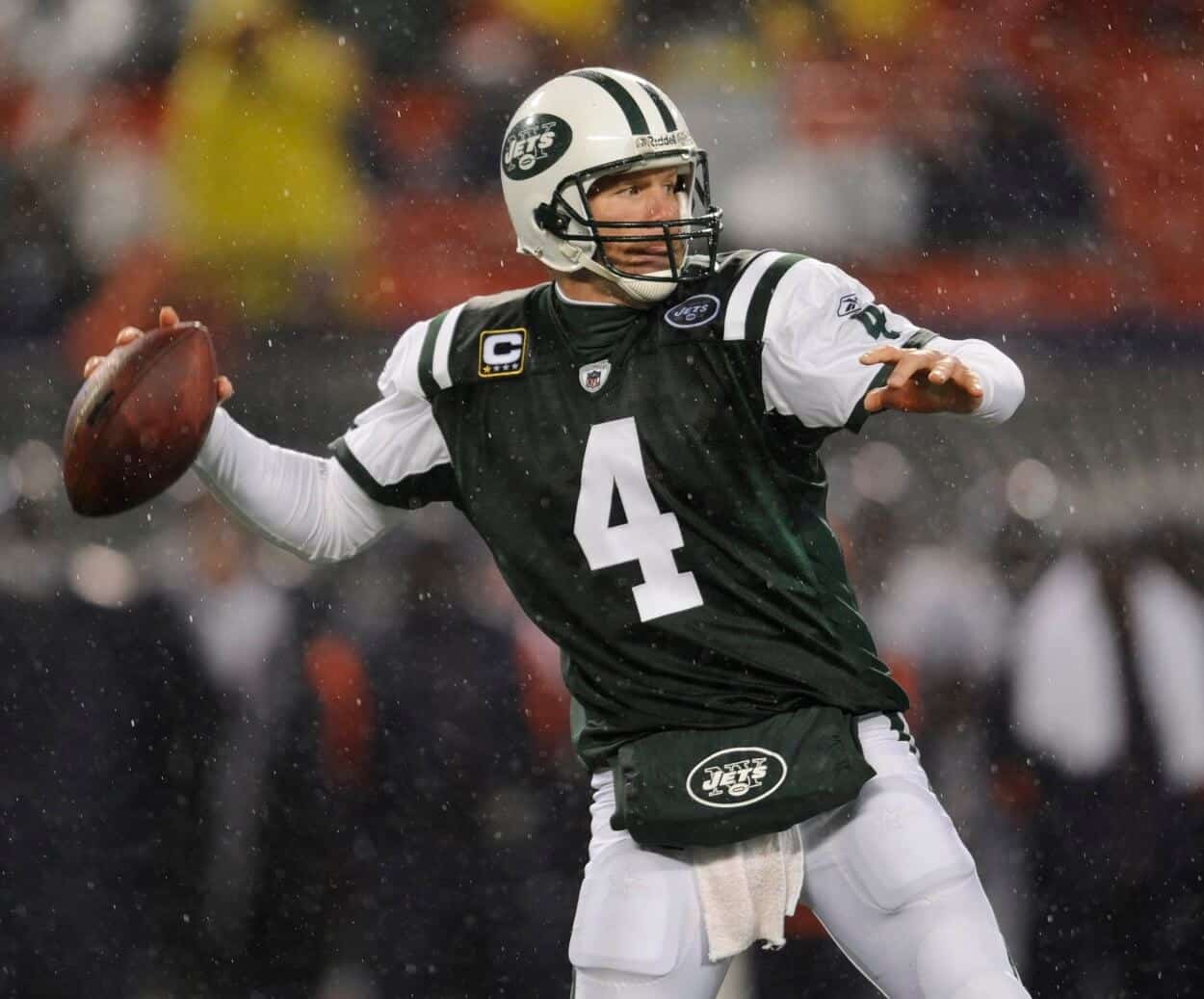 How Good Was Brett Favre With the New York Jets?
A look at Brett Favre's lone year with the New York Jets.
Following a forgettable rookie NFL season with the Atlanta Falcons, Brett Favre was traded to the Green Bay Packers ahead of the 1992 campaign and spent 16 years with the franchise.
And in those 16 years, the Mississippi native went to a pair of Super Bowls, winning one, took three consecutive NFL MVP awards, was a six-time All-Pro selection, and went to nine Pro Bowls.
Of course, his tenure in Green Bay didn't have the fairy-tale ending for which he was likely hoping. In 2005, the Packers drafted Aaron Rodgers in the first round, essentially signaling that it was time to start thinking about the franchise's future beyond No. 4.
Ahead of the 2008 season, it seemed Favre's career had come to an end as he announced his retirement, only to change his mind a short time later. The problem was that Green Bay was already moving forward with Rodgers as QB1, leading Favre to request his release. And a short time after that (with plenty of drama in between), the four-time NFL passing touchdowns leader was traded to the New York Jets for a single conditional draft pick.
So how exactly did Brett Favre's lone season with the Jets play out?
How good was Brett Favre with the New York Jets?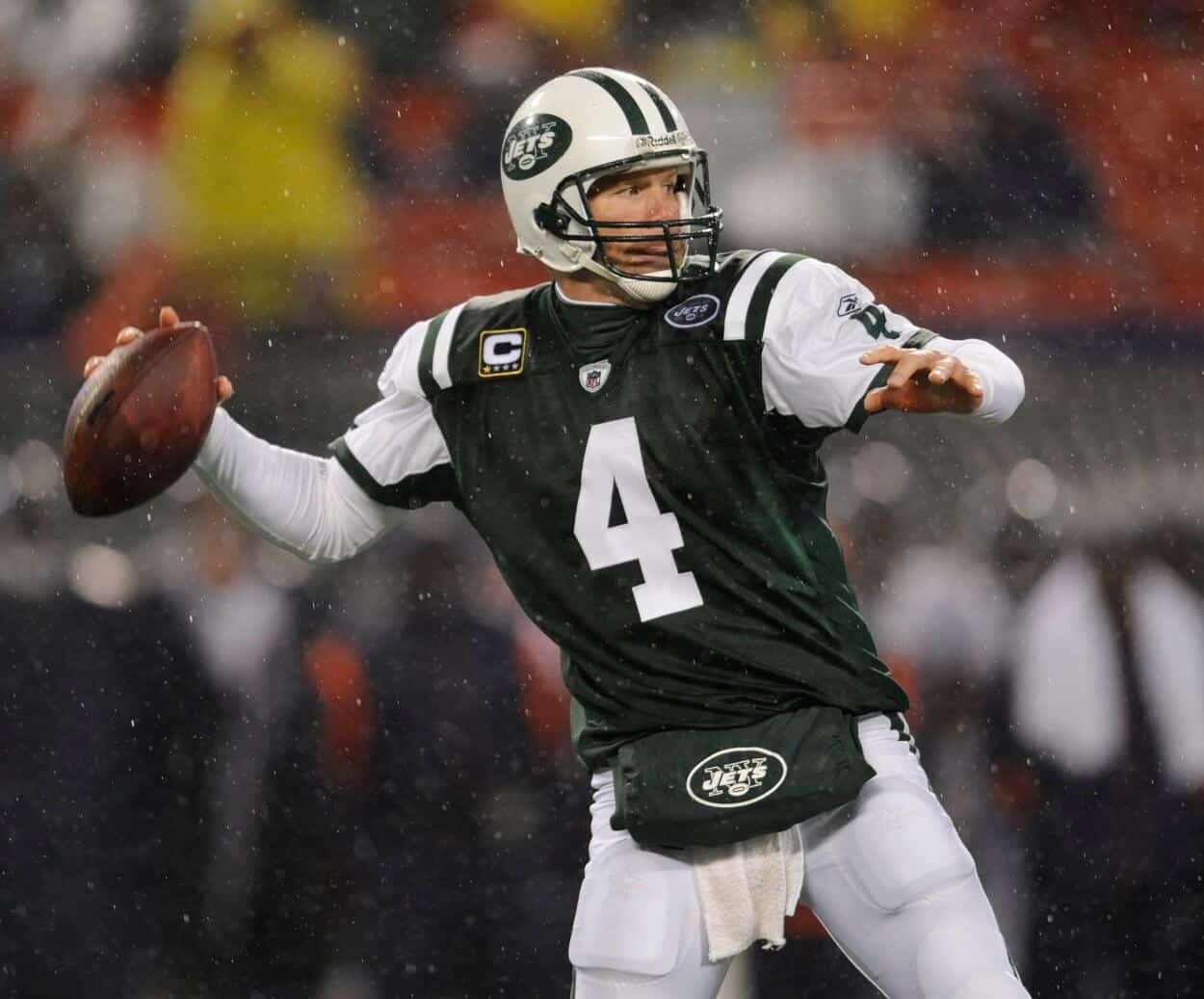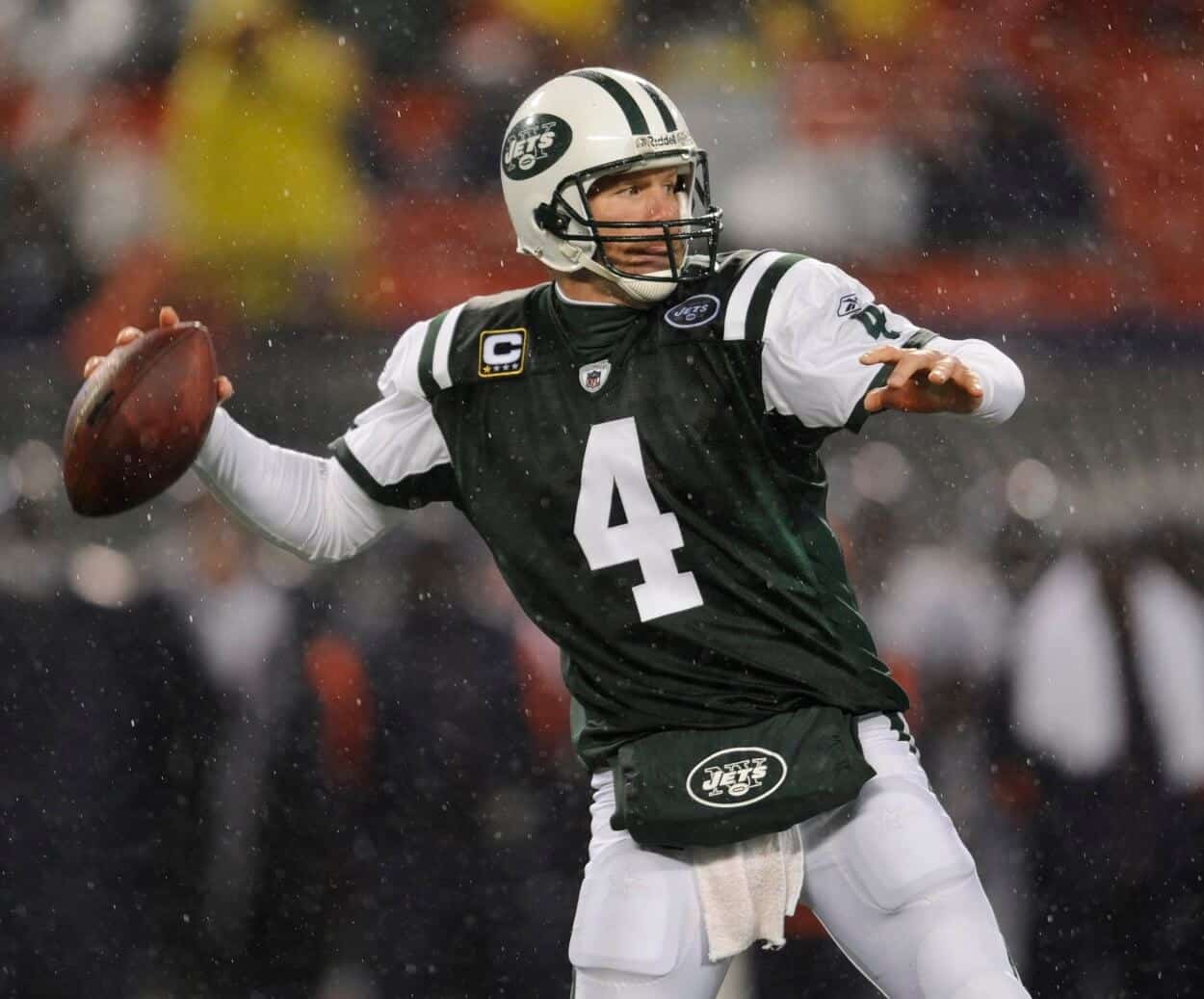 Coming into the 2008 NFL season, the Jets had gone through plenty of ups and downs over the previous few years. In 2004, they went 10-6 and made the postseason, only to go 4-12 in 2005. But in 2006, they again went 10-6 and went back to the playoffs, only to again go 4-12 in 2007.
Brett Favre got Gang Green off to a solid start in 2008, leading the team to an 8-3 record through 11 games. He had an exceptional performance against the Arizona Cardinals in Week 4, throwing for a career-high six touchdowns in a 56-35 victory.
And that eighth victory, the last in a five-game winning streak, was also notable as it came against the Tennessee Titans, who went into the matchup with a 10-0 record.
But that's as good as the season would get. Over their final five games, the Jets went 1-4 to finish the year at 9-7, which left them in third place in the AFC East and out of the postseason as they finished eighth in the conference overall.
And Favre was atrocious over those final five games, completing just 56% of his passes and averaging only 202.2 passing yards per game. He also threw only two touchdowns against eight interceptions. Favre ended the year with a 65.7% completion rate and threw for 3,472 yards (his lowest total in five years) with 22 touchdowns and a league-high 22 interceptions. This was somehow still good enough for a Pro Bowl selection.
Of course, it was later revealed that Favre had injured his throwing shoulder just ahead of that horrendous stretch late in the season. That, of course, led to another "retirement" that didn't stick. The Jets ultimately released Brett Favre, and he played the final two seasons of his career with the Minnesota Vikings.