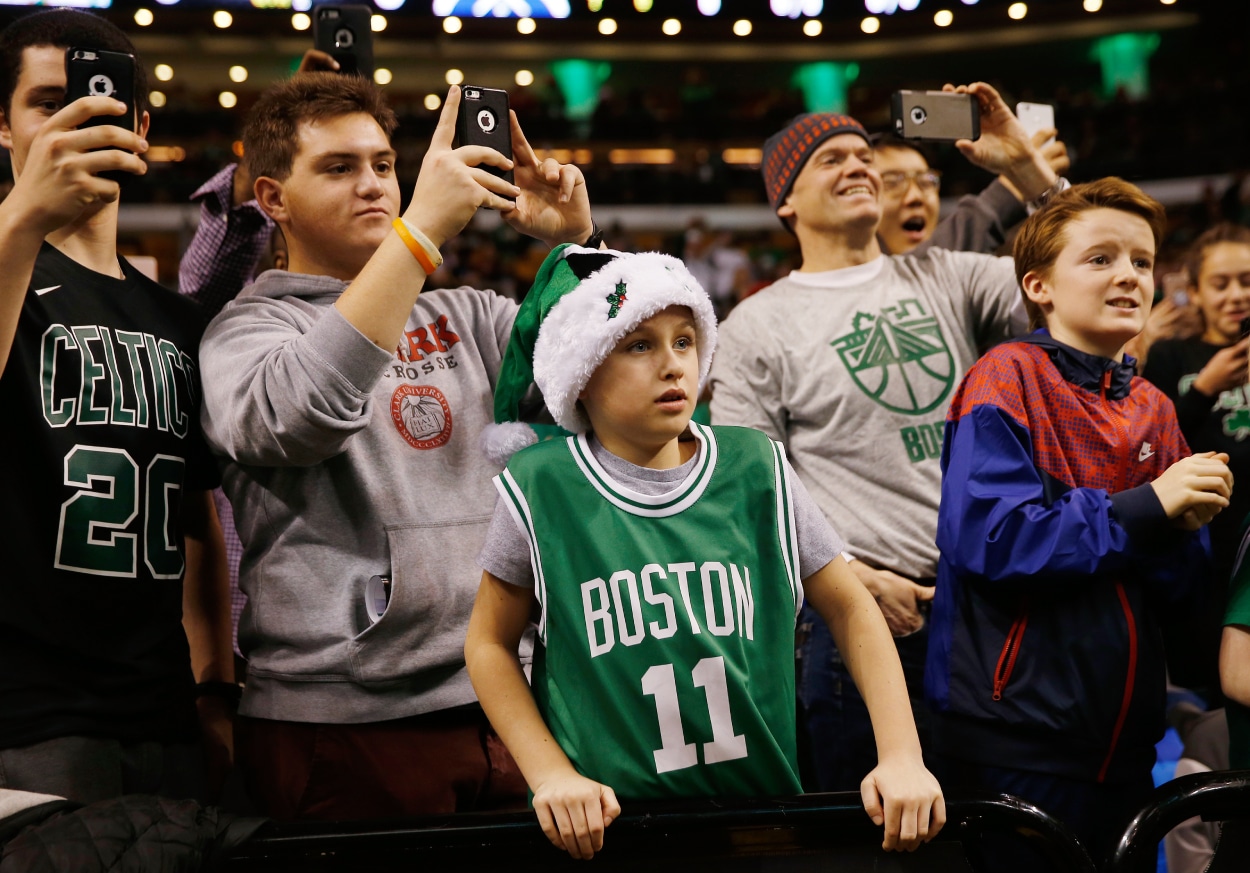 How Have the Boston Celtics Fared on Christmas Day?
The Boston Celtics have played on Christmas 35 times. Things haven't gone so well for them.
For quite some time, NBA Christmas in Boston wasn't a thing. Lately, the Boston Celtics hosting on the holiday has been a regular treat.
The Celtics play host on Christmas for the fourth time in six years. It's the seventh straight time they'll play in front of a national audience on Dec. 25 when they take on the Milwaukee Bucks in a rematch of last year's Eastern Conference Semifinals. It's the second straight year these teams met on the holiday, with the Bucks winning 117-113 last season. How have the Celtics fared overall during their Christmas Day games?
The Boston Celtics gear for their 36th Christmas Day outing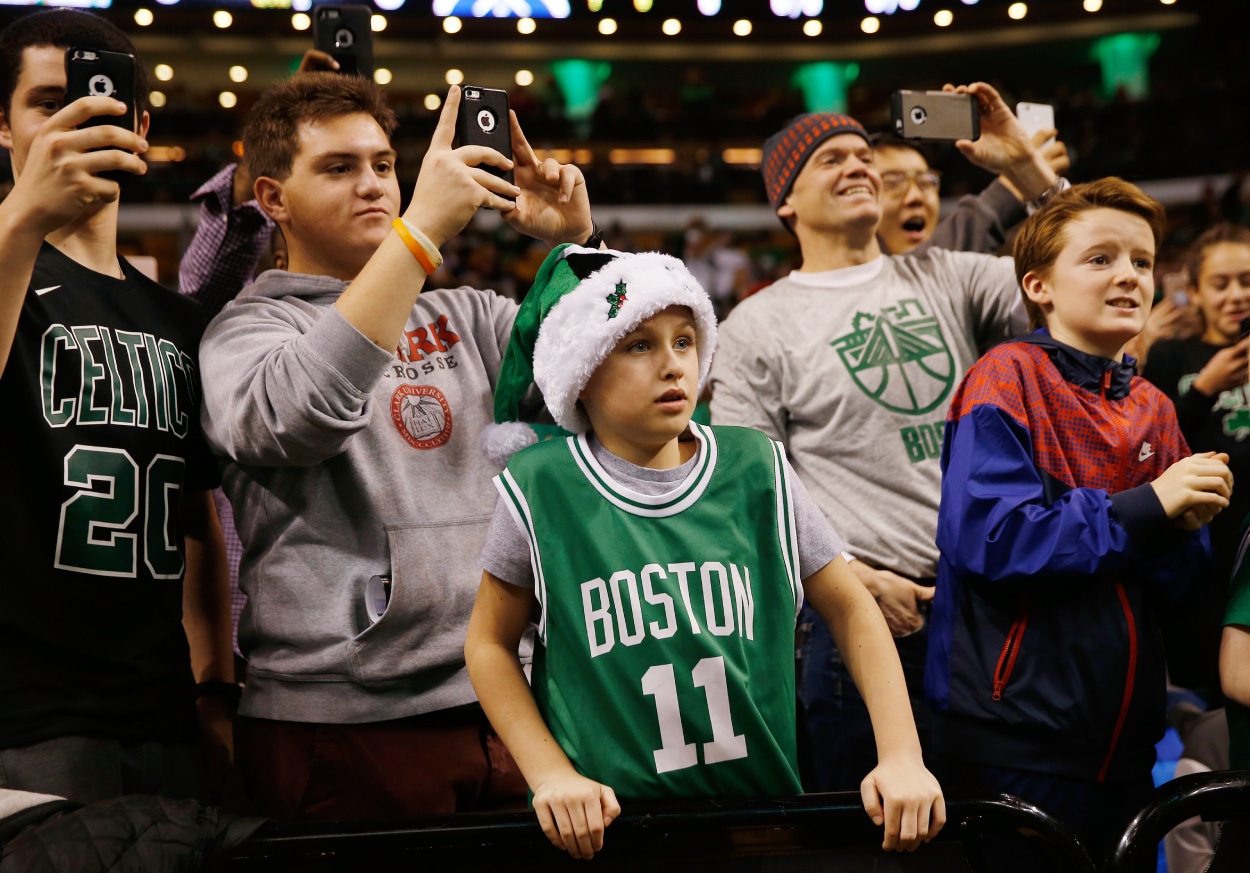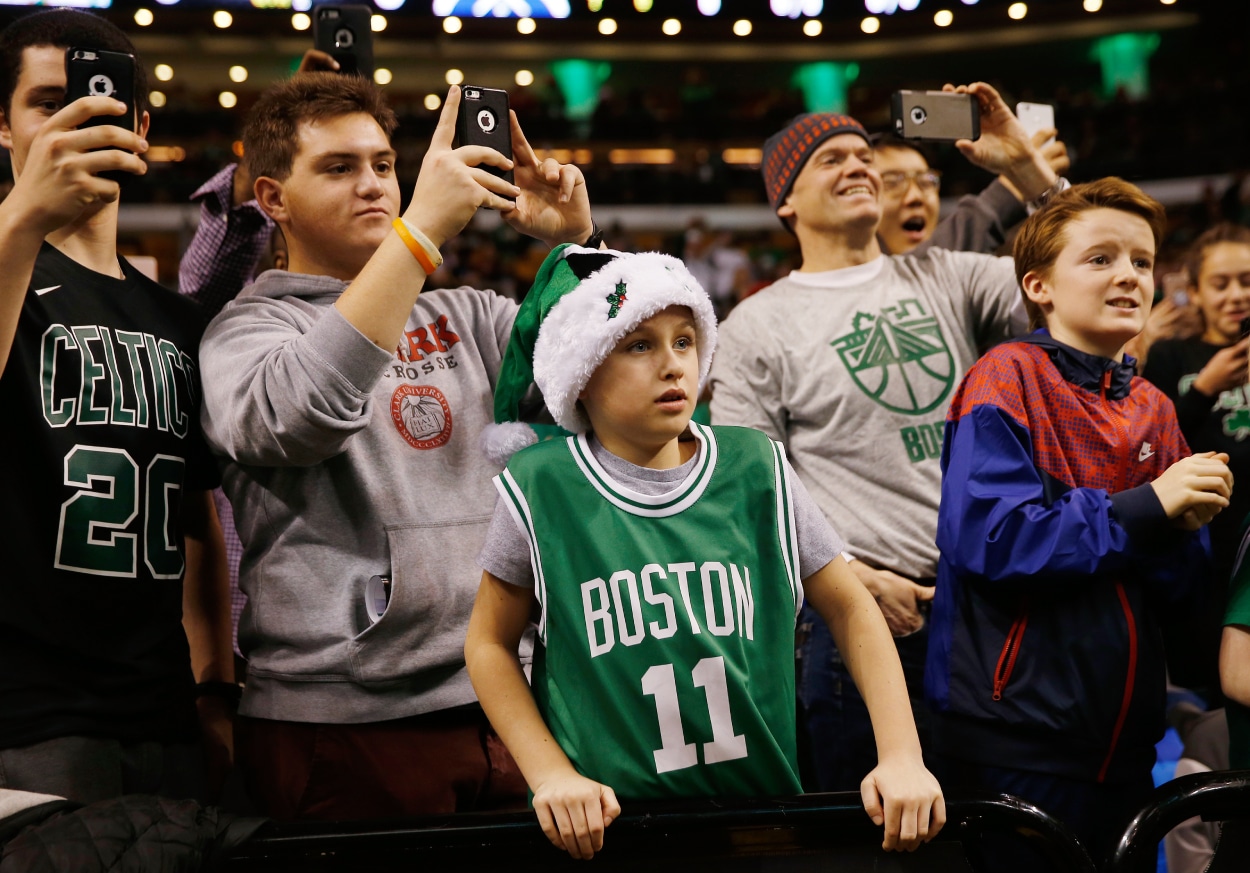 The Celtics began their Christmas Day run back in 1948, taking part in one of five games on the slate. They faced the Philadelphia Warriors and dropped an 80-77 decision. They played on Christmas 11 straight years after that and didn't have a whole lot of luck.
In that string of 12 straight, the Celtics lost their first six. Their first Christmas win came during the 1954-55 season when they defeated the Milwaukee Hawks 108-99 behind Bob Cousy's 35 points. All 12 games were played on the road.
The Celtics hosted their first holiday game during the 1964-65 season when they faced the Detroit Pistons. Boston won 118-106. Sam Jones had a game-high 34 points, while Bill Russell added 21 points and pulled down 31 rebounds.
Boston didn't host another Christmas game until 2017 when they took on the Washington Wizards. It was rumored that former Celtics president/GM Red Auerbach didn't want to play home on the holiday because he didn't want the Celtics staff having to work on Christmas. That rumor seemed to be shut down.
"If it's a good myth, I'll go with it," Randy Auerbach, Red's youngest daughter, said to ESPN back in 2017. "I'd love to say, yes, of course. I remember I'd always watch him on Christmas Day on TV. But I don't know that it was anything he could specifically do within his powers. I think it was really more about scheduling."
Auerbach is a Celtics legend, but he didn't have that much power when it came to dictating whether or not his team could host a holiday game. It all came down to scheduling and arena availability. The Bruins played 34 holiday games at home between 1928 and 1971, when the NHL played on Christmas.
"I wish I could say yes," Jan Volk, who replaced Auerbach as GM in 1984, said to ESPN. "Red loved the game of basketball, he loved the Celtics, and he loved playing to win. But Red was not adverse to any of us working seven days per week. He was in it for keeps."
How have the Celtics fared on Christmas?
Christmas hasn't been too kind to the Celtics. While the Celtics have been among the best teams in the NBA this year, they haven't even been average on the holiday.
Sunday's meeting with the Bucks will be Boston's 36th game on Christmas. They enter that matchup with a holiday record of 15-20.
The are coming off two straight Christmas losses. Before losing to the Bucks last year, they were crushed by Kyrie Irving and the Brooklyn Nets 123-95. Irving had 37 points against his former team. The game was played without fans as COVID-19 swept the country.
Boston's last win on Christmas came in 2019 when the Celtics traveled to Toronto to play in the first Christmas Day game ever held in Canada. The Raptors came in as the defending champions, but the Celtics pulled out a 118-102 victory.
The year before, the Celtics hosted the Philadelphia 76ers and won an overtime thriller, 121-114. In 2017, they lost to the Washington Wizards in their first home holiday game in 53 years.