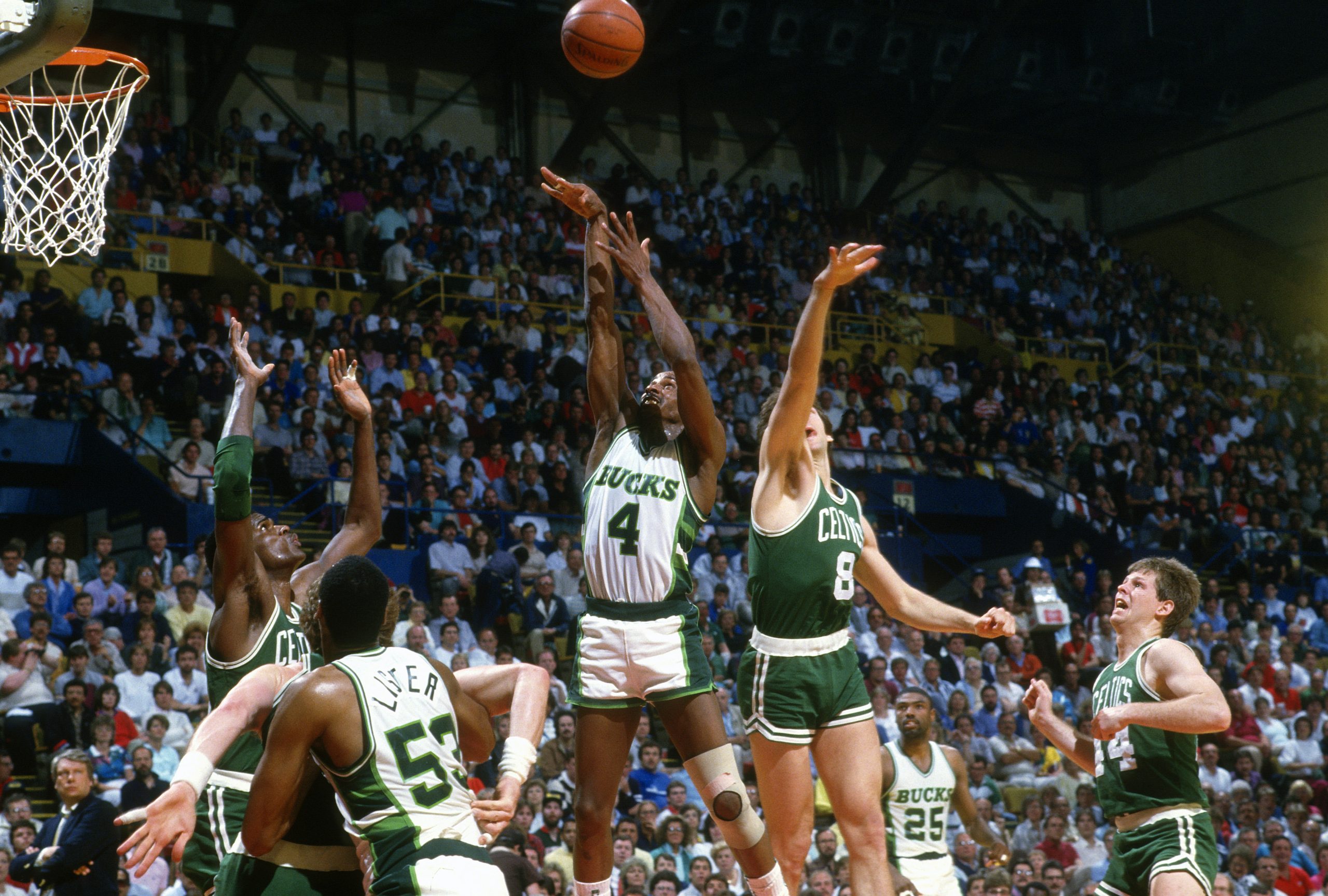 Milwaukee Bucks Legend Sidney Moncrief Never Played on Christmas but Remembers His Thanksgiving Day Bus Ride
Sidney Moncrief never got the opportunity to play on Christmas, but he was able to play on Thanksgiving Day as a rookie.
The Milwaukee Bucks host the Boston Celtics in one of five NBA Christmas Day matchups. The Bucks have been a holiday favorite recently with the success of the team and the emergence of Giannis Antetokounmpo. Five-time Bucks All-Star and NBA Hall of Famer Sidney Moncrief never got to play on Christmas, and he's quite OK with it. He did, however, recall playing Thanksgiving Day during his rookie year and shared the memory with Sportscasting when we caught up with him.
The Milwaukee Bucks host the Boston Celtics on Christmas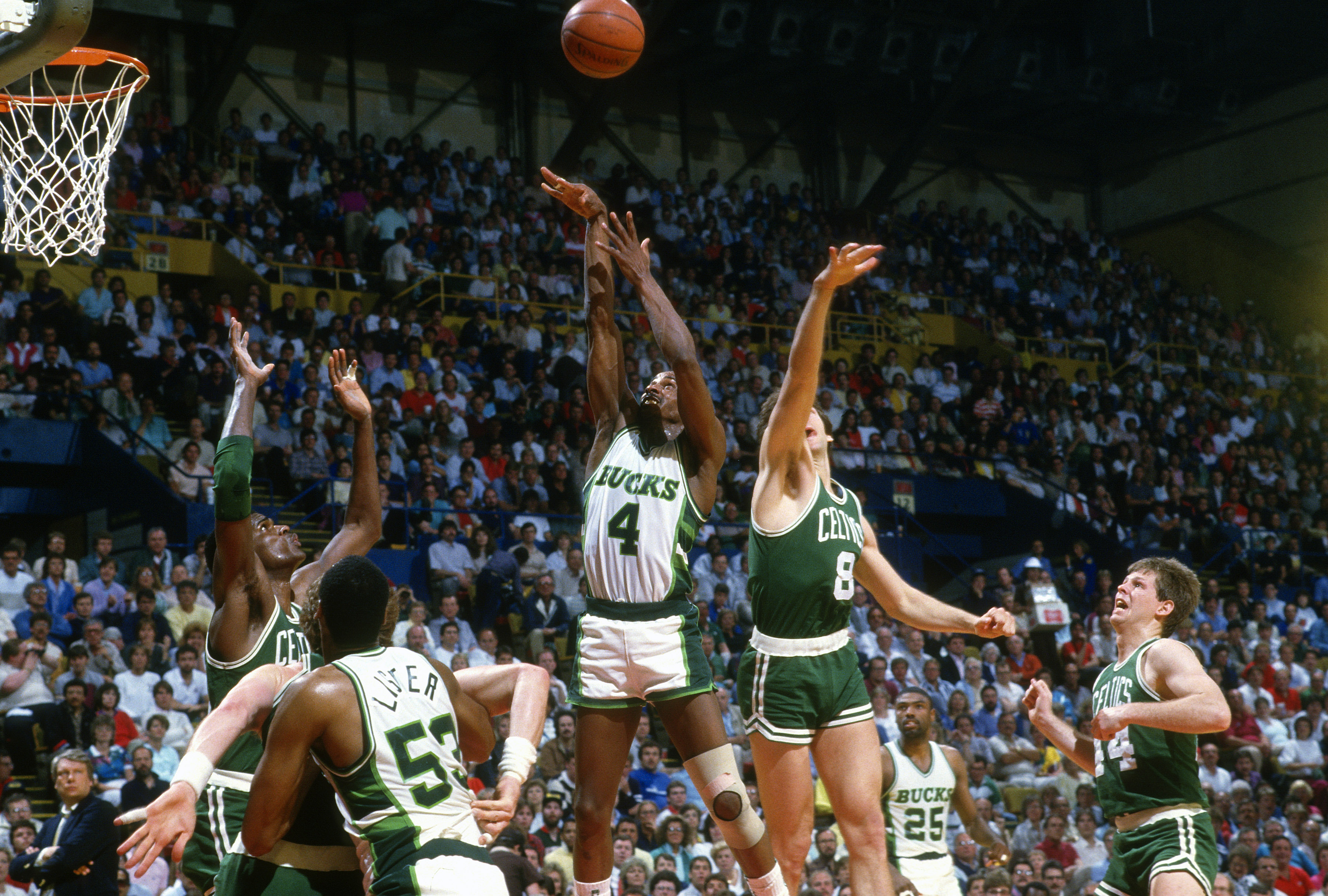 For the fourth year in a row, the Bucks will suit up on Christmas Day. They are 2-1 the last three seasons, with their lone loss coming against the Philadelphia 76ers in 2019. When they began this four-year stretch in 2018, they knocked off the New York Knicks 109-95. Last year, the Bucks trounced the Golden State Warriors 138-99.
Before the Greek Freak years, it appears the Bucks weren't even a thought when it came to gaining national exposure on the holiday. Prior to that 2018 game against the Knicks, the Bucks hadn't played on Christmas since the 1977-78 season. That year, they defeated the Kansas City Kings 131-122.
The Bucks/Kings game was one of seven NBA contests played on Christmas in 1977. In that game, Hall of Famer Alex English came off the bench for Milwaukee and scored 18 points, making seven of 10 shots from the floor. English was the team's second-leading scorer behind Brian Winters, who finished with 22 points.
This year, the Bucks will host the Boston Celtics. The Celtics have played the last five years on Christmas. In the franchise's history, Boston is 15-19 on the holiday. Milwaukee is 4-3.
Milwaukee Bucks legend Sidney Moncrief has never played on Christmas, but remembers playing Thanksgiving
The NBA no longer plays on Thanksgiving Day, and why would it? The NFL dominates on Turkey Day and has owned the television ratings, especially when it added a third football game in 2006.
Sportscasting recently caught up with Moncrief, an NBA Hall of Famer and former Bucks star, and asked him about his thoughts on playing on a major holiday. Although he never played on Christmas — and he's completely fine with that. He said playing on the holiday comes with the territory as a professional athlete.
Would he have liked to play on Christmas?
"Not necessarily," he said. "As an NBA player, you will have to play at times when it's not convenient for you."
He then remembered when he played on Thanksgiving Day during his first year in the league.
"I played on Thanksgiving," he recalled. "I believe it was my rookie year. We played the New Jersey Nets at Rutgers (Athletic Center). The game was not on TV.
"I definitely remember the 45-minute bus ride, thinking, 'Why am I playing on Thanksgiving?' I got over it. But I remember thinking, 'Why am I on this doggone bus?'"
Moncrief scored 14 points off the bench and then went on to have a Hall of Fame career
In his Thanksgiving Day game against the Nets in his rookie season, Moncrief came off the bench to score 14 points and pull down four rebounds in a 117-109 victory. It was only the beginning of an outstanding professional career for the 6-foot-3 guard selected with the fifth overall pick in 1979.
Moncrief spent 11 years in the NBA, 10 with the Bucks. He is a five-time All-Star and five-time All-NBA player. Moncrief was the complete package. He could score, as evidenced by the four seasons in which he averaged better than 20 points. He was also a tremendous defender, earning Defensive Player of the Year honors twice. He was inducted into the Naismith Memorial Basketball Hall of Fame in 2018.
Despite the accolades, many viewed Moncrief as underrated. He wasn't named to the NBA's 75th Anniversary Team. He doesn't view himself as underrated and said he has no regrets about his career.
"I look at myself as a decorated player," he said. "A lot of guys got more recognition and are higher-ranked, but I don't view it that way. The top 75, it's not that important. I made the Hall of Fame.
"Some say, 'You should've played in a bigger market' but life is more than just gaining exposure. I loved playing in Milwaukee. I have no regrets."
All statistics courtesy of Basketball Reference.