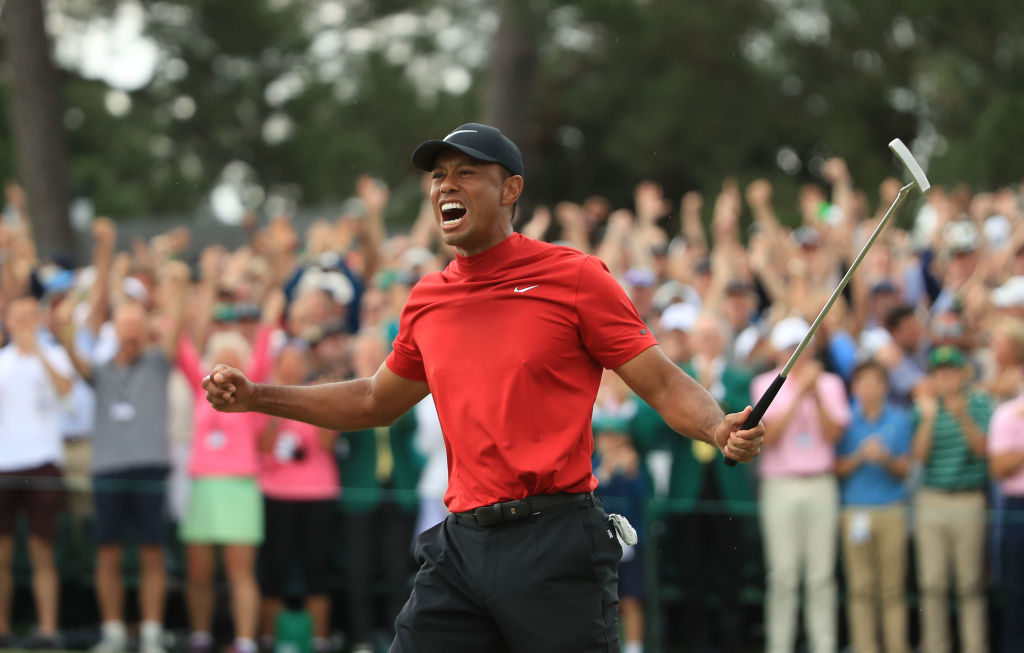 How Many Holes-in-One Does Tiger Woods Have?
Tiger Woods is considered by many to be the greatest golfer of all time. He's hit some incredible shots. How many holes-in-one has he made?
Tiger Woods is considered by many to be the greatest golfer of all time. He's won 15 majors and sits just three behind the record held by the legendary Jack Nicklaus. With so much success and so many highlights since he turned pro in 1996, how many holes-in-one has Woods made in his incredible career?
Tiger Woods' first hole-in-one on the PGA Tour
Tiger Woods made his professional debut in the 1996 Greater Milwaukee Open at the ripe age of 20. All the talk leading up to the event was about the young phenom out of Stanford who was the only golfer to have won the U.S. Amateur three consecutive times (1994–1996).
Unlike the weeks, months, and years that followed, Woods never contended in Milwaukee. On Sunday afternoon at tournament's end, Woods finished tied for 60th and collected a check worth $2,544. Despite having already signed contracts worth more than $43 million, Woods told reporters how proud he was of the check because he had "earned this." 
While Woods never heard a roar from the gallery after winning the tournament as he would in the years to come, he did generate quite a bit of excitement an hour before on the par-3 14th hole.
On that hole, Woods pulled out a 6-iron, stepped up to the tee box, and struck it flush. The ball rocketed through the air with a little draw, then landed about six feet from the cup, bounced a couple times, and disappeared. The crowd exploded. Woods did an abbreviated fist pump and was all smiles. 
Madness at the Phoenix Open 
A year later in Phoenix with three wins already to his credit, Woods approached the famed par-3 16th hole known for its massive crowds, and fans who have imbibed all day and like being vocal.
He set up in the tee box with a 9-iron and a mindset to give the fans what they wanted and he fired right at the flag. Just moments before he struck the ball on the 152-yard hole, the commentator said, "They're going to go nuts when he hits this thing." Oh they went nuts alright.
Tiger posed in his backswing as the ball pierced the dry Arizona air on a line headed straight toward the cup. The ball bounced once and vanished into the hole. The mass of humanity erupted and beer cups went flying. Years later, Woods recalled the pandemonium that ensued.

"It was a different setup then, but to turn around and see all this beer flying. It was crazy." 

Tiger Woods
Woods also said he thought he broke his caddie Mike "Fluff" Cowan's hand with his high five as he swung so aggressively in his excitement.
That hole-in-one will go down as one of the most raucous and loudest shots in golf history.
Woods most recent hole-in-one, the 20th of his career
After two holes-in-one in his first two seasons on the PGA Tour, Woods followed up with a third hole-in-one in 1998 at the now-defunct International tournament held in Colorado. Then, nothing.
For two decades, the human highlight of golf failed to fire an ace in thousands of rounds on the course. Until 2018.
A couple of days before Phil Mickelson defeated Woods for $9 million in "The Match" near Las Vegas, Woods and his son, Charlie, along with Fred Couples, played at the Madison Club, a private golf club in La Quinta, Calif.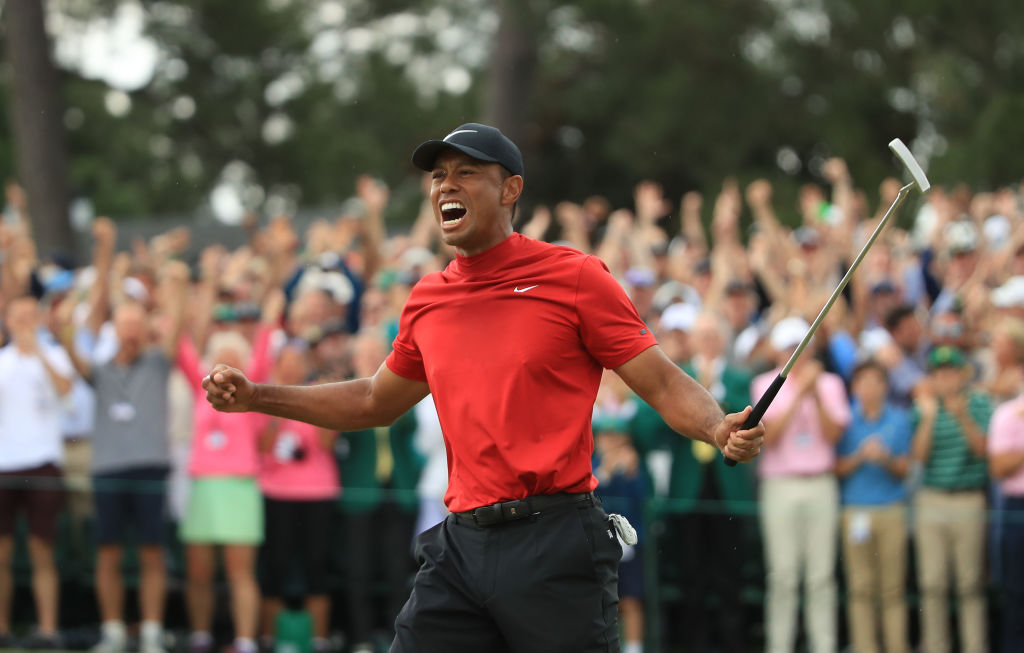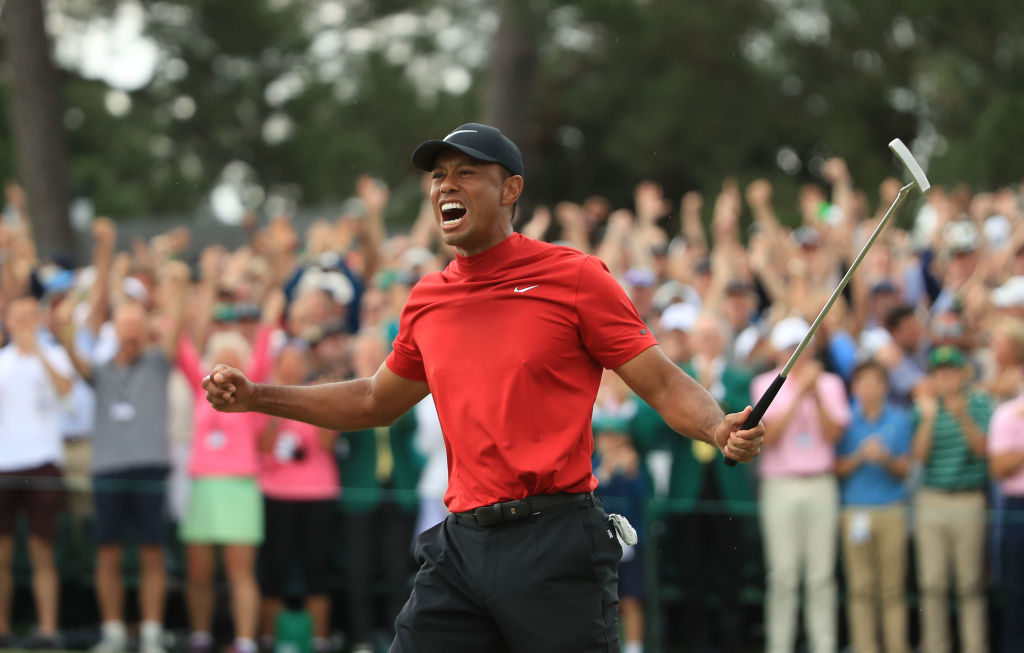 On the par-3 second hole, Woods pulled out a 5-iron for the 210-yard shot. Immediately after Woods struck the ball, he knew it was tracking and had a chance. Unfortunately, there was a mound in front of the hole. Woods never saw it go in. 
When he arrived at the green, he walked up to the hole, looked in, smiled, and then waved over to his son. Charlie smiled at his father and gave him a low-five.
It was Woods' 20th ace and the 20-year drought was finally over.