It'd Take a Lifetime to Play Like These 15 Most Iconic PGA Players of All Time
Golf is rife with legendary performers, from Arnold Palmer to Justin Thomas. These 15 are among the best to ever hit the green.
You could ruin a good walk for years and still not come remotely close to these iconic PGA players. Whether you golf every weekend or your clubs gather dust in your garage, we bet you know a few of the names on our list. Check out the 15 best golfers of all time, and see how your stats stack up.
15. Lee Trevino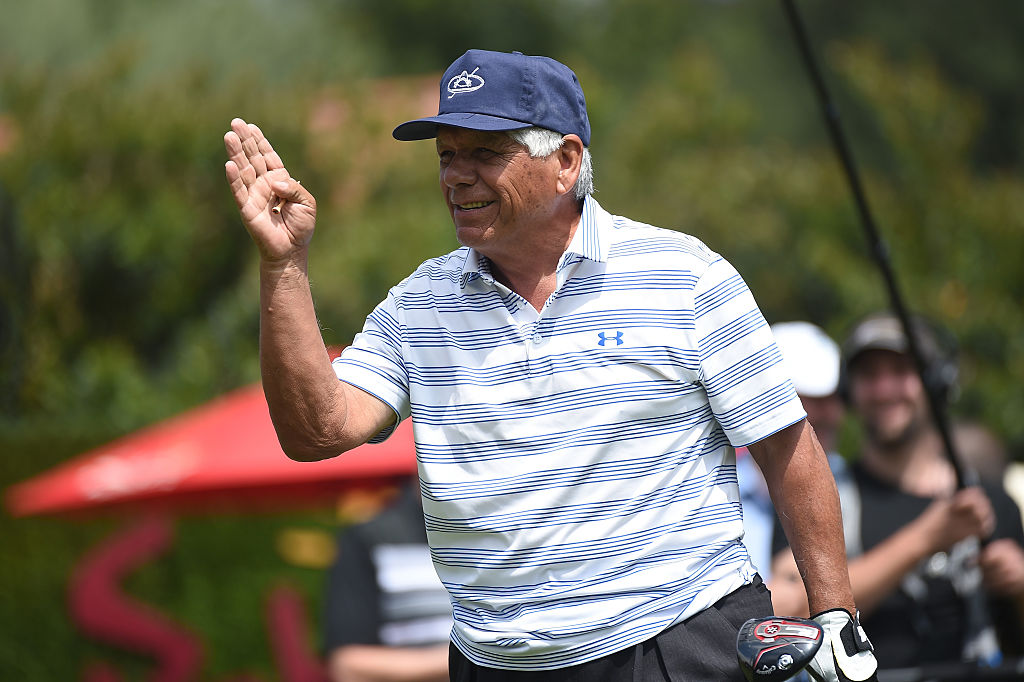 This self-taught golfer launched himself into the echelon of iconic PGA players. He won 29 PGA Tour events and six majors. Four times, Trevino shut out the legendary Jack Nicklaus at a major championship, making him really one to watch. He also brought his unique, working-class sense of humor to an often dry sport. He famously said, "I played the tour in 1967 and told jokes and nobody laughed. Then I won the Open the next year, told the same jokes, and everybody laughed like hell."
Next: This golfer got knighted for his success on the links.
14. Nick Faldo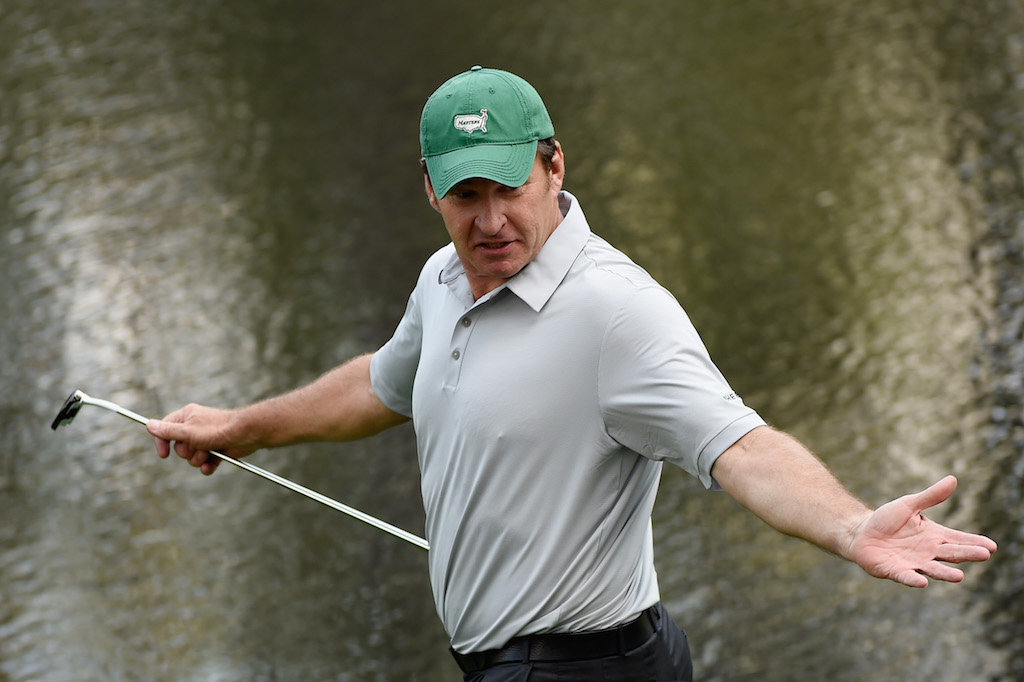 The British-born Sir Nick dominated the golf world, clashing with his rival Greg Norman. He took Norman down in an epic 1990 British Open showdown and took over the 1996 Masters. The golfer also took home six majors — three Masters and three British Opens — and earned 30 wins on the European Tour. He also leveled a sizeable influence on five Ryder Cup-winning teams. Today, Faldo works mostly as a game analyst.
Next: This stylish golfer elevated the sport, as a whole.
13. Walter Hagen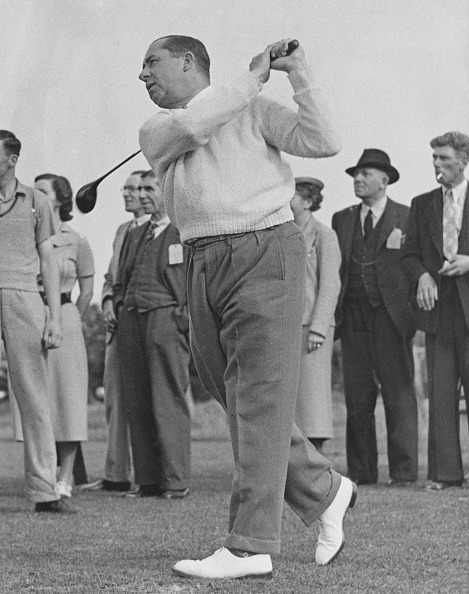 Hagen became the first super-successful touring professional golfer, raising the profile of athletes like him. He went on to win 11 professional majors — two U.S. Opens, four British Opens and five PGAs — setting a staggering record. That record lasted until the 1960s, a really amazing run. He also netted five Western Opens, during a time when the tournament served essentially as a major.
Next: This golfer sneaked into prominence in his heyday.
12. Billy Casper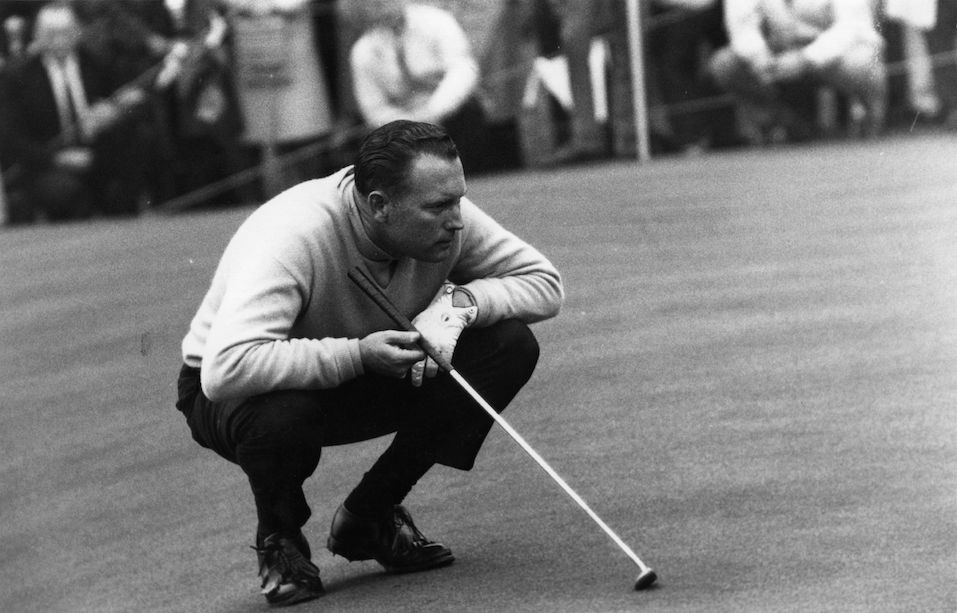 The Big Three — Jack Nicklaus, Arnold Palmer and Gary Player — dominated the golf headlines in the 1960s. At that same time, Casper played as well as any of them. The golfer won 51 PGA Tour events, seventh all-time, and earned three major titles. Those included the 1966 U.S. Open, where he shut out Palmer for a high-profile win.
Next: The following golfer earned notoriety more for his failures, but still ranks well.
11. Greg Norman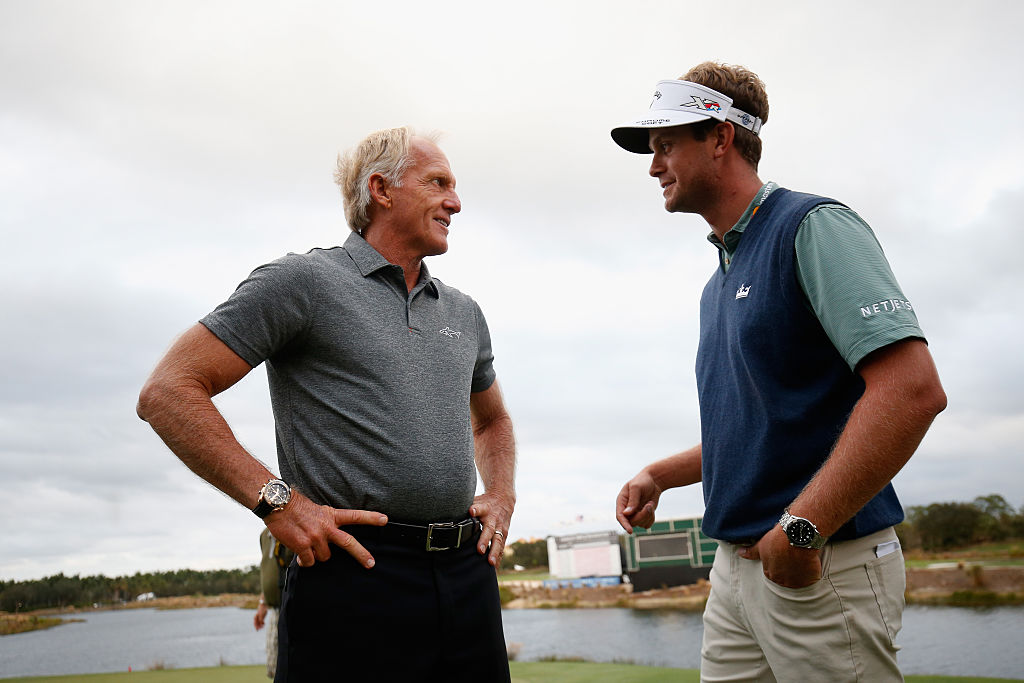 The hapless Norman goes down in history more for his spectacular failures than his successes, but those deserve some respect, too. Throughout his career, Norman netted 20 career PGA Tour wins and spent 331 weeks as the world's No. 1 player in the Official World Golf Rankings. He lost out on several major wins due to a lack of clutch prowess and some seriously bad luck, however. Were he to do better, he could have taken home seven or eight major wins.
Next: The following golfer may have had the best season ever.
10. Byron Nelson
Lord Byron Nelson won five majors over the course of his career and 52 PGA tour victories, including one seriously impressive season. Nelson's 1945 season saw the impressive golfer win an incredible 18 of 35 PGA Tour events, including 11 in a row. In the ones he did not win, he finished runner-up seven times. He also won the only major played that year; the rest got canceled due to World War II. In addition, Nelson's 113 consecutive cuts made stands second only to Tiger Woods' record of 142.
Next: This golfer can really go the distance.
9. Tom Watson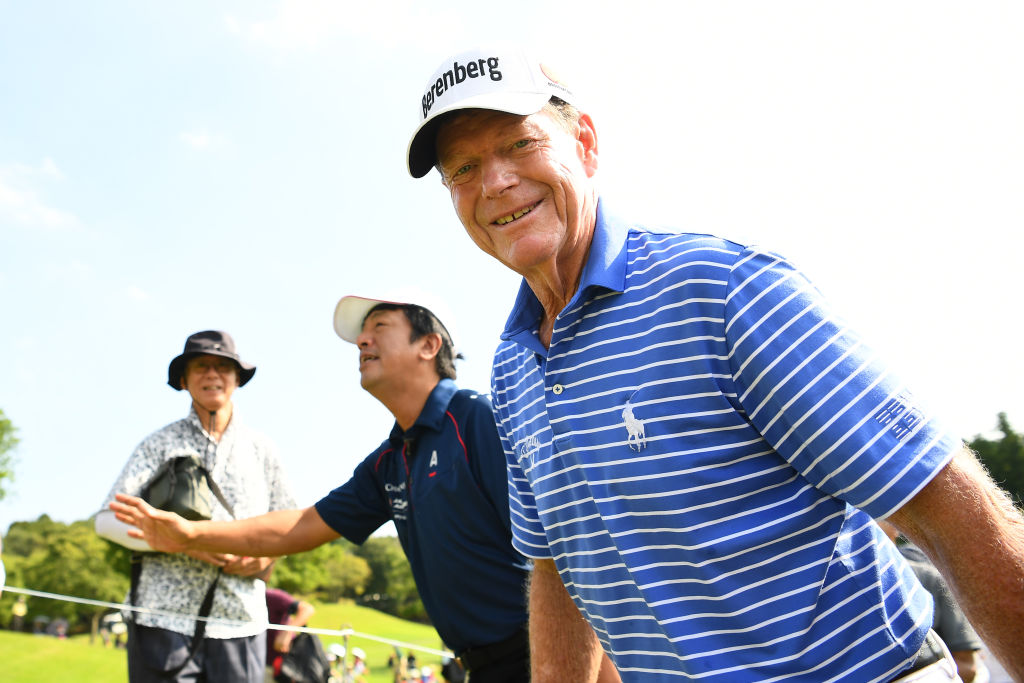 With eight majors and 39 PGA Tour victories under his belt, Watson can really hack it in the pros. He almost won the 2009 Open Championship at 59, and still holds the record for the longest span between first and last PGA Tour playoffs. Watson first won the 1975 Open Championship and 34 years later, lost a playoff for that championship to Stewart Cink in 2009. The amazing golfer also ranks as a six-time PGA Player of the Year and a two-time Ryder Cup Captain.
Next: The following golfer started young, and it paid off.
8. Gene Sarazen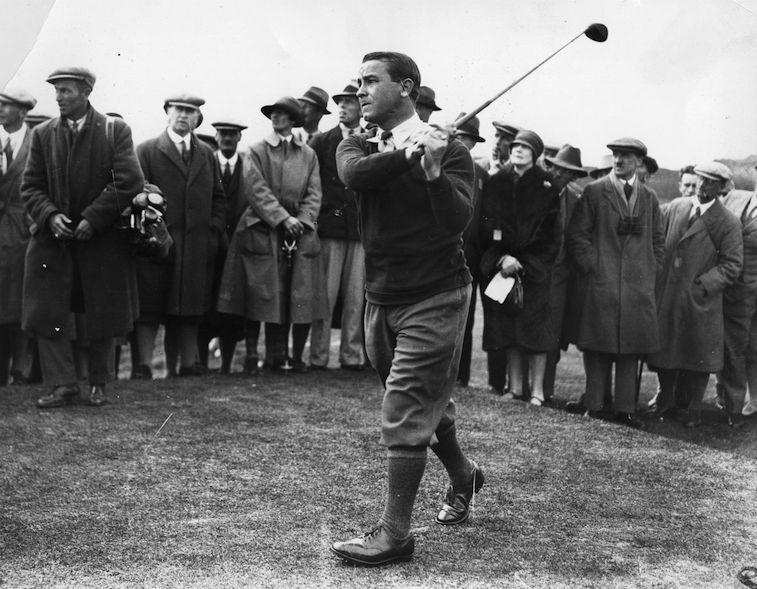 With seven majors and 39 PGA tours under his belt, Sarazen really rocked the professional golf scene. A career grand slam winner, Sarazen saw the best years of his career in the 1920s and 1930s. He won both the U.S. Open and the PGA Championship in 1922 at just 20 years old. Talk about a prodigious talent.
Next: This golf star finished second in the U.S. Open four times.
7. Sam Snead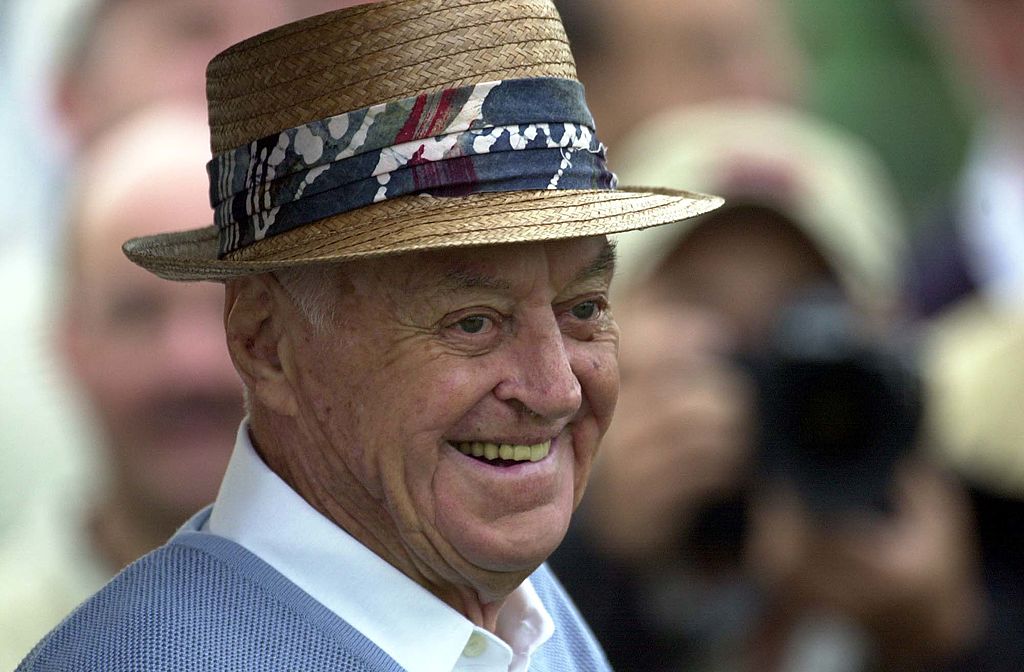 The only major tour Snead just could not hack is the U.S. Open, in which he finished second four heartbreaking times. He did win seven Majors and 82 PGA Tours, however. The owner of what some experts considered a "perfect golf swing," Snead remains the PGA Tour's oldest winner. He took over the 1965 Greater Greensboro Open at 52 years, 10 months and 8 days. At over 67, he also stands as the oldest player to make the cut at a major. Snead's also the first PGA Tour player to shoot his age, at 67 in the 1979 Quad Cities Open. Even more amazingly, Snead also holds the record as the only player to post a top-10 finish in at least one major in five separate decades.
Next: This golf champion really earned his cool nickname.
6. Gary Player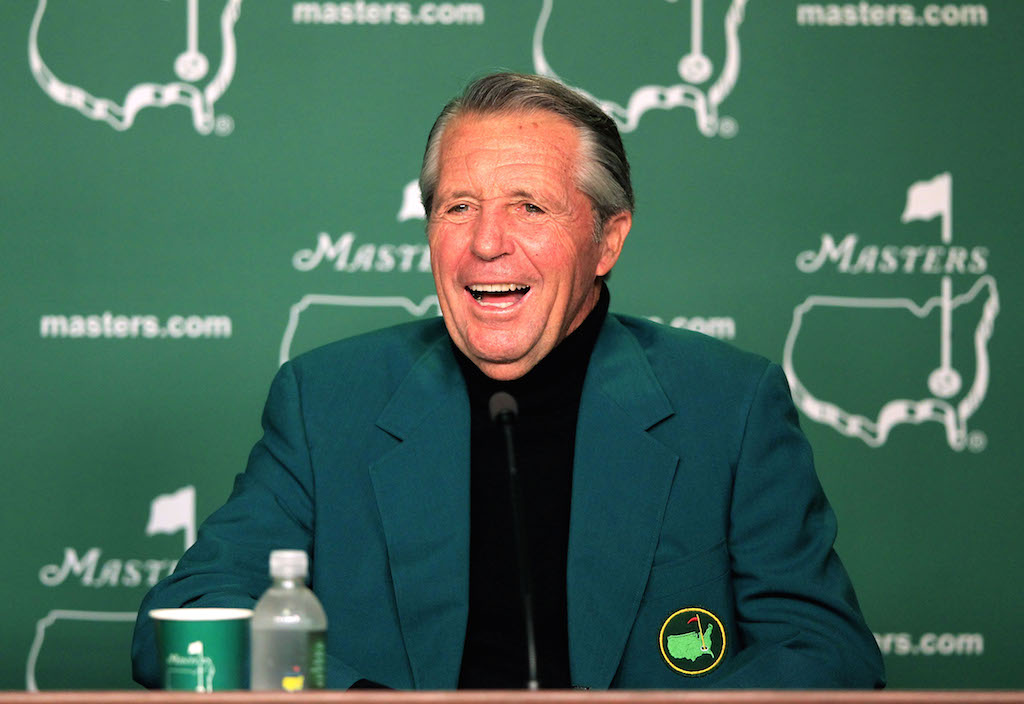 The "Black Knight" won nine Majors and 24 PGA Tours, but the amazing golfer's record really shines in South Africa. There, the iconic PGA player earned his nickname winning a record 72 times on South Africa's Sunshine Tour. Player has taken home 165 tournaments on six continents over six decades, gaining a spot into the World Golf Hall of Fame in 1974. He also ranks as just one of five players to achieve a career grand slam — third to do so.
Next: The following golfer might be better known for his drink than his swing.
5. Arnold Palmer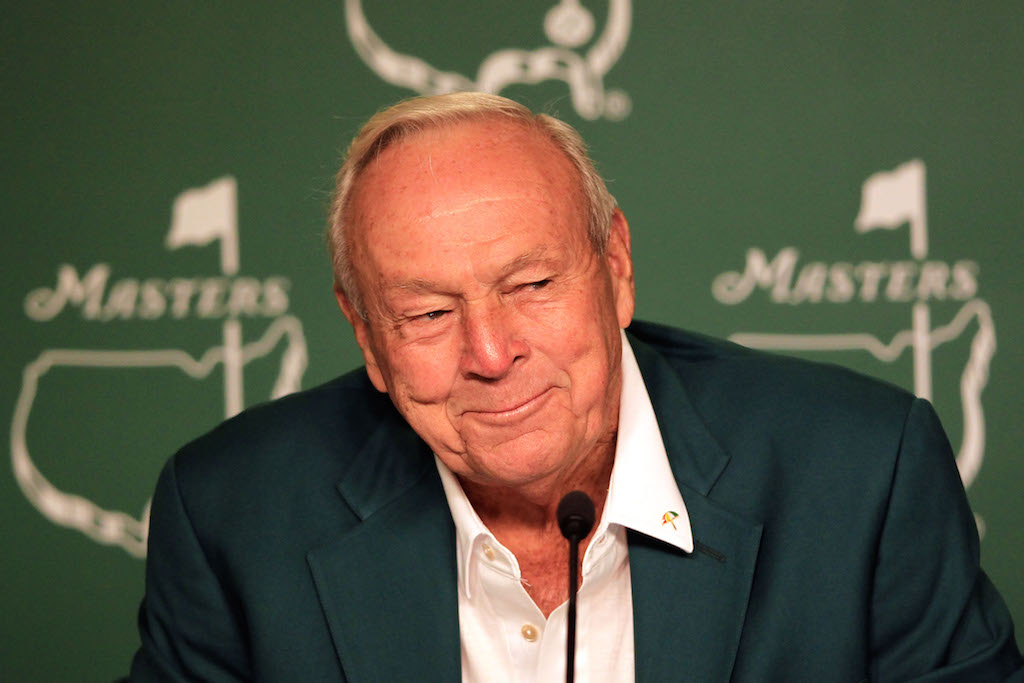 Winning seven Majors and 62 PGA Tours, Arnold Palmer wins serious accolades for his golfing. That said, he also made a name for himself for his signature drink: half iced tea, half lemonade. The golfer also became a household name as the first real TV star of golf's television age. His first PGA Tour victory came in 1955 and his last arrived in 1973, putting in regular screen time. Palmer also took on several epic battles with Jack Nicklaus, Player, Casper, and others.
Next: This star of the swing took home a Triple Crown season.
4. Ben Hogan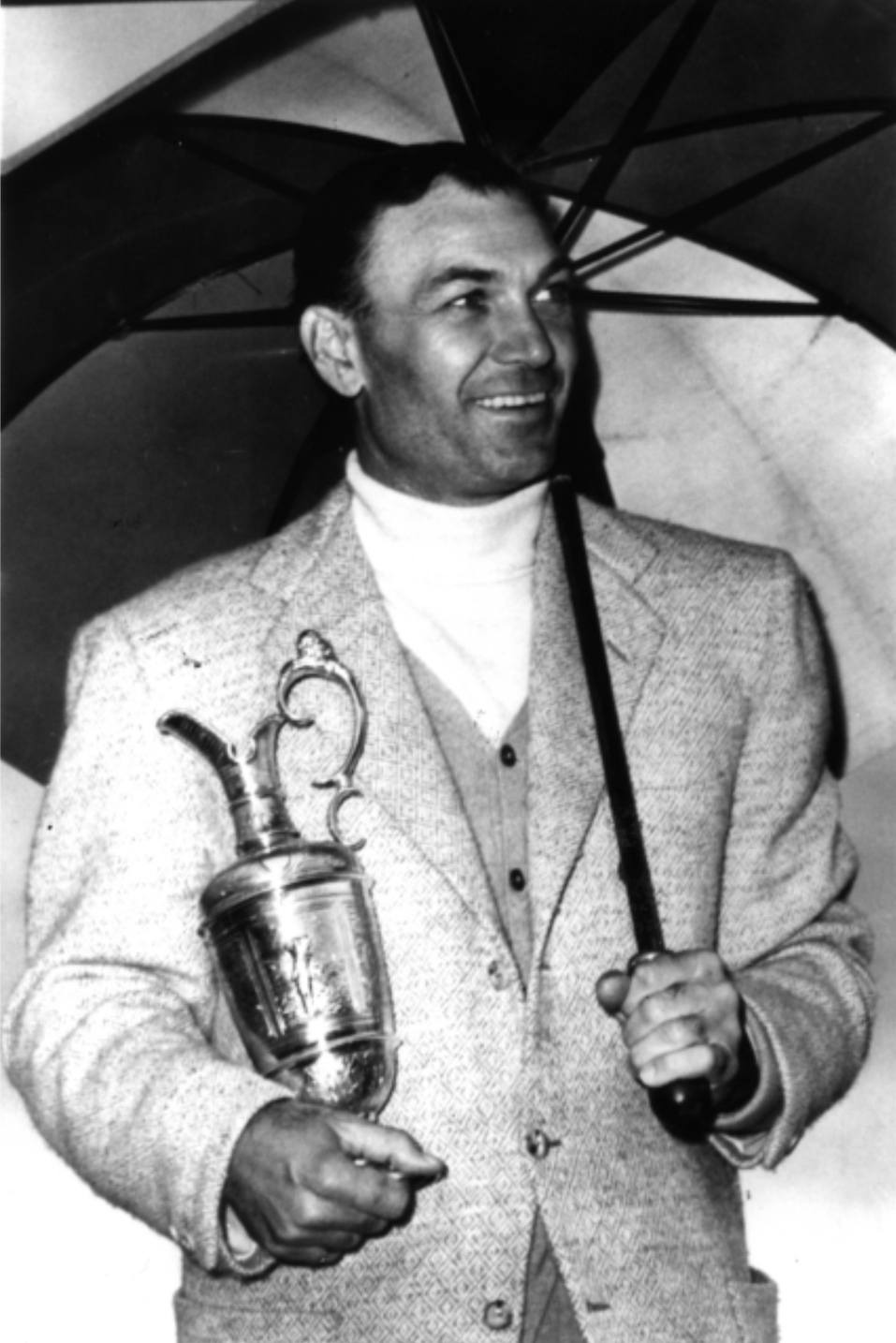 A legendary striker, "The Hawk" Hogan rounded out his golf career grand slam with a victory in the 1953 Open Championship. That 1953 season went down in history as "The Triple Crown" season. That year, Hogan won five of the six tournaments he entered, including three majors. A near-fatal crash left him unable to try for a calendar-year grand slam, and almost ended his career. On Feb. 2, 1949, a Greyhound bus hit Hogan and wife, Valerie, head on. Doctors doubted whether Hogan could ever walk again. Nevertheless, Hogan took to the links just nine months later, winning six more majors.
Next: This golfer pretty much created the grand slam.
3. Bobby Jones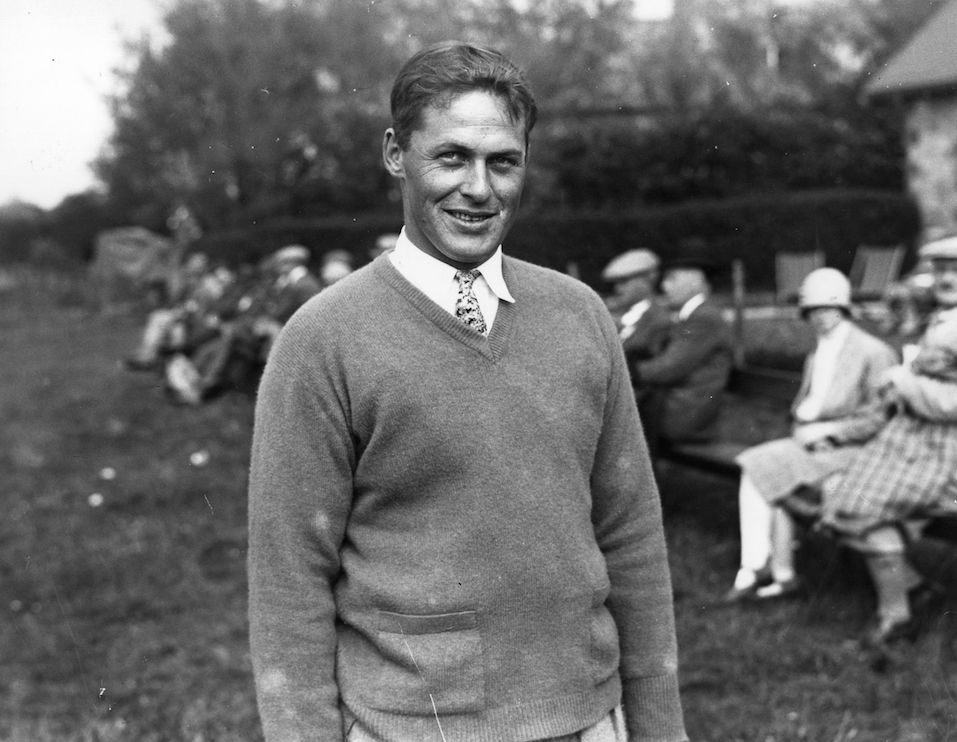 With 13 Majors and nine PGA Tour victories under his belt, Jones' record does not sound impressive from go. But we have to remember that Jones came before the era of modern championships, period. At that time, the four majors consisted of the U.S. Amateur, U.S. Open, Open Championship, and British Amateur. For a seven-year period between 1923-1930, Jones, who also co-founded the Masters, ruled supreme. In 1930, the master golfer also won all four majors, effectively creating what we today call the "grand slam."
Next: Even non-golf fans know this name.
2. Tiger Woods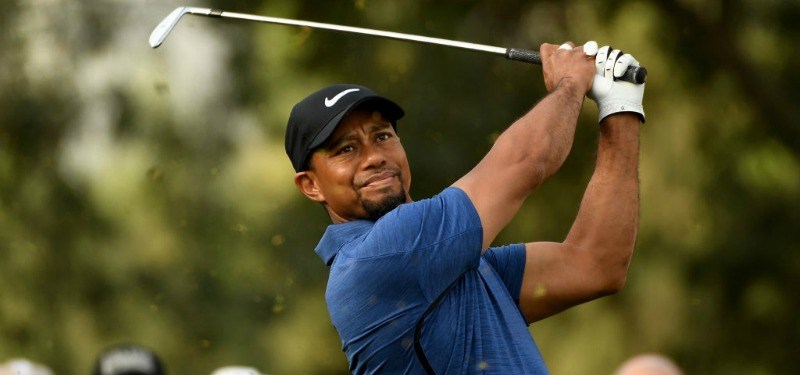 Woods took home 79 PGA Tour victories, ranking him second of all time. He also won 14 Majors, but a spate of injuries and health issues limited the golfer. For a while in the 2000s, it looked like Woods would likely surpass the great Jack Nicklaus in the major tally. Woods changed the game with his signature swagger, turning golfers into real athletes. In addition, he holds the record as one of only five golfers to achieve a modern-day grand slam (three times) and the only player in the modern era to win four (modern-day) majors in succession. We call that the Tiger Slam.
Next: This golfer earned his nickname as the best of the best.
1. Jack Nicklaus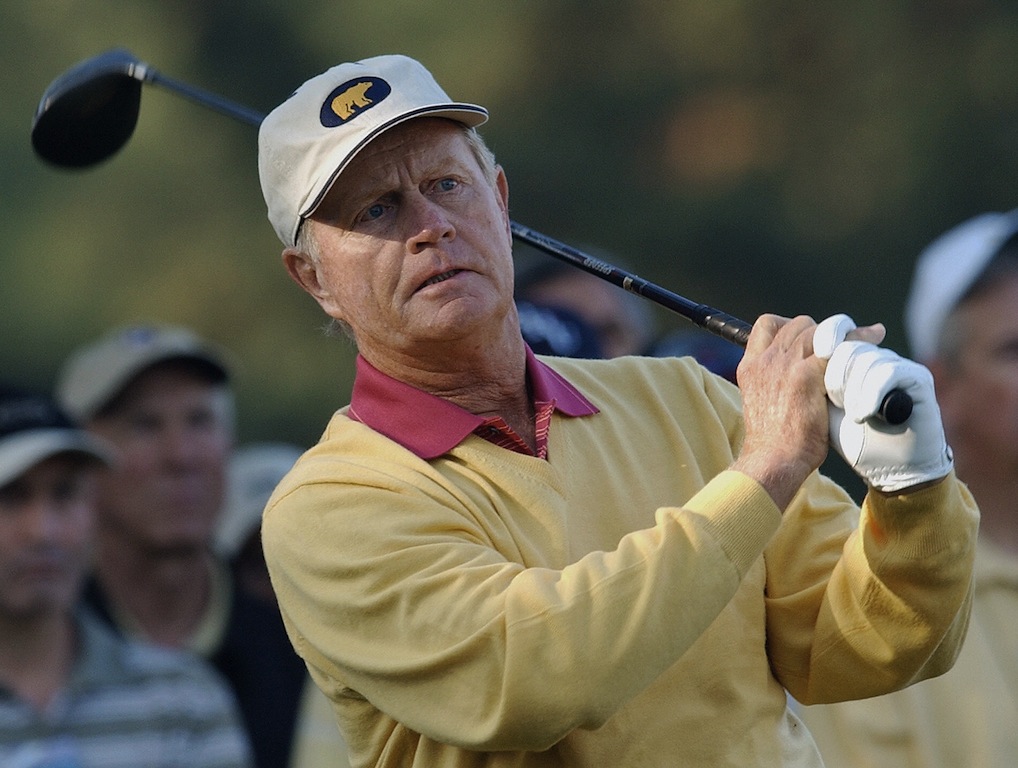 The golfer known as the Golden Bear won 18 Majors and 73 PGA Tours, and has also come in second 19 times. He also finished among the top 10 at 73 of the 164 majors he played. To this day, he remains the oldest Masters champion, shrugging on the record sixth green jacket at 46 in 1986. The golf champion also holds records as the first player to ever complete double and triple career slams of golf's four professional major championships.