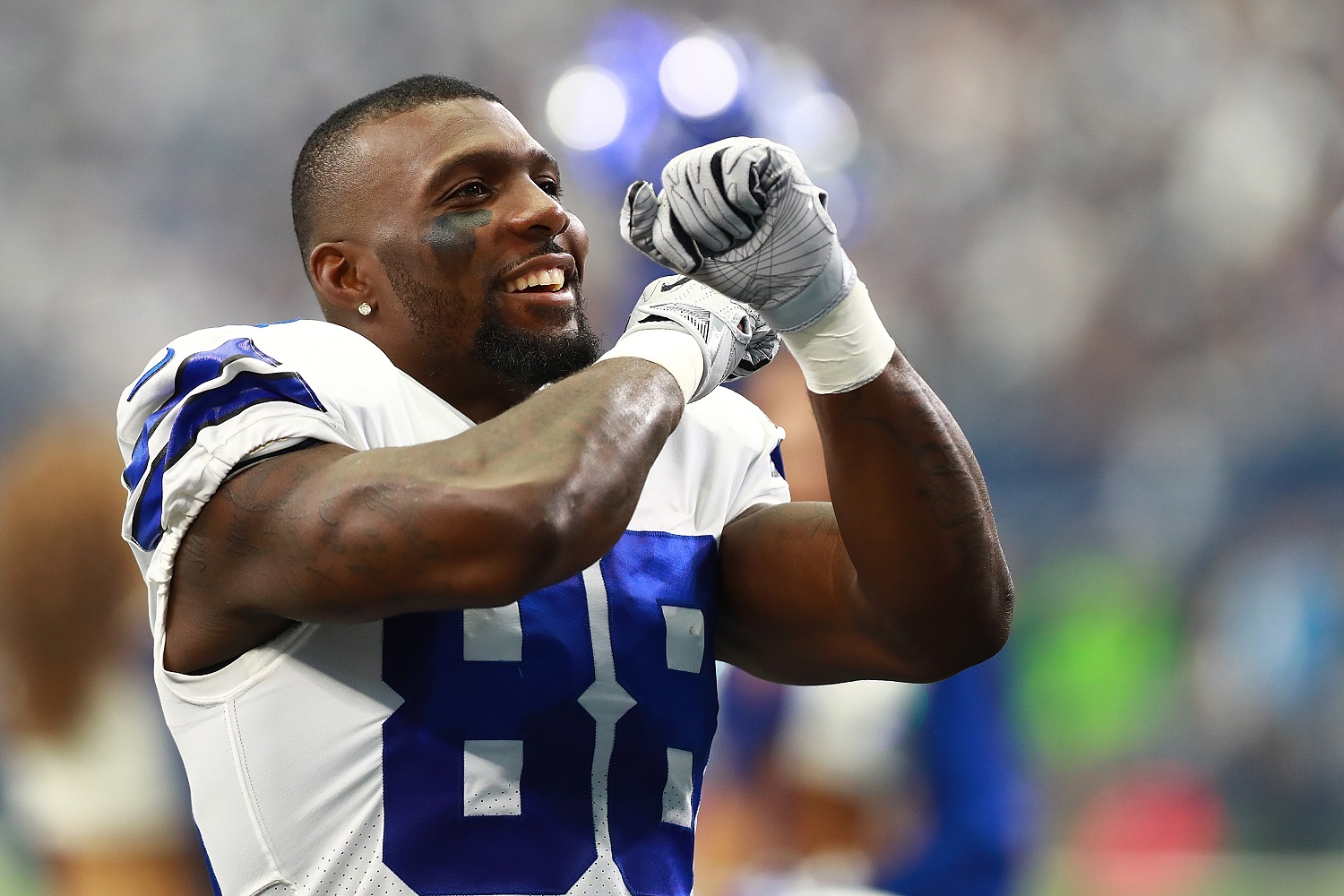 How Many Touchdowns Did Dez Bryant Score for the Dallas Cowboys?
Dez Bryant caught more touchdown passes than any wide receiver or tight end in the history of the Dallas Cowboys franchise.
For the first time since being let go by the Dallas Cowboys in 2018, Dez Bryant will suit up against his former team for the first time when the Baltimore Ravens host "America's Team" in a rare Tuesday NFL matchup that will air on Fox.
Given the occasion, we thought this might be a good team to take a quick look back on Dez Bryant's eight seasons with the Dallas Cowboys, who traded up to select the former All-American out of Oklahoma State with the 24th overall pick in the 2010 NFL draft, and where the three-time Pro Bowler ranks on the Cowboys' all-time touchdown list.
Dez Bryant was the first Dallas Cowboys rookie to have multiple punt return touchdowns in 17 years
Wearing No. 88, the same number worn by Dallas Cowboys legends Drew Pearson and Michael Irvin, Dez Bryant spent the first few years of his career playing not only wide receiver but returning kickoffs and punts as well.
In his rookie season in 2010, a year in which he was named to the All-Rookie Team, Bryant returned two punts for touchdowns, one of them a 93-yarder on Monday Night Football against the New York Giants, a game in which he also recorded two touchdown receptions. With those two punt returns for touchdowns, he became the first Cowboys rookie in 17 seasons to have multiple punt return scores. Those two touchdowns also turned out to be the only punt/kick return touchdowns during his tenure in Dallas.
He caught 73 regular-season touchdown passes and added two more in the postseason
As a rookie, Dez Bryant caught 45 passes for 561 yards and six touchdowns. In 2011, he upped all those totals with 63 receptions for 928 yards and nine touchdowns before having a true breakout season in 2012 with 92 catches for 1,382 yards and 12 scores, somehow missing out on the Pro Bowl.
Bryant finally earned his first Pro Bowl selection in 2013 with a career-high 93 receptions for 1,233 yards and 13 touchdowns. The following season, he earned a second consecutive Pro Bowl selection and was also named a First-Team All-Pro with 88 receptions for 1,320 yards and a league-leading 16 touchdowns.
Injuries hindered his next two seasons but in 2016, catching passes from Dak Prescott and not Tony Romo, Dez Bryant hauled in the first and only two postseason receptions of his career with the Dallas Cowboys. Bryant did play all 16 games of his final season in Big D in 2017, catching 69 passes for 838 yards and six touchdowns.
In 113 games for the Dallas Cowboys, Dez Bryant scored a total of 77 touchdowns (73 regular-season receiving TDs, two postseason receiving TDs, two regular-season punt return TDs).
Dez Bryant ranks fourth on the Dallas Cowboys' overall touchdown list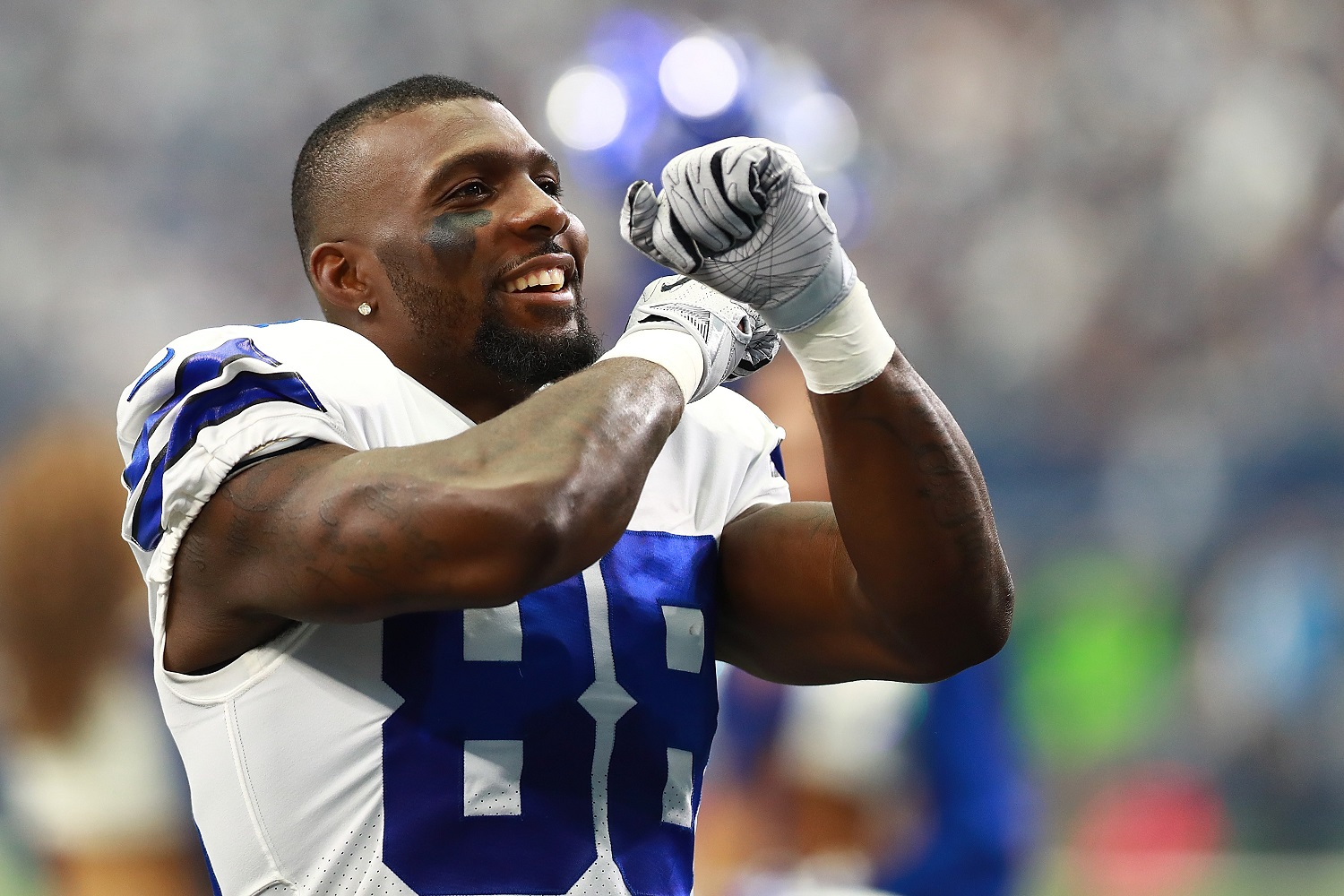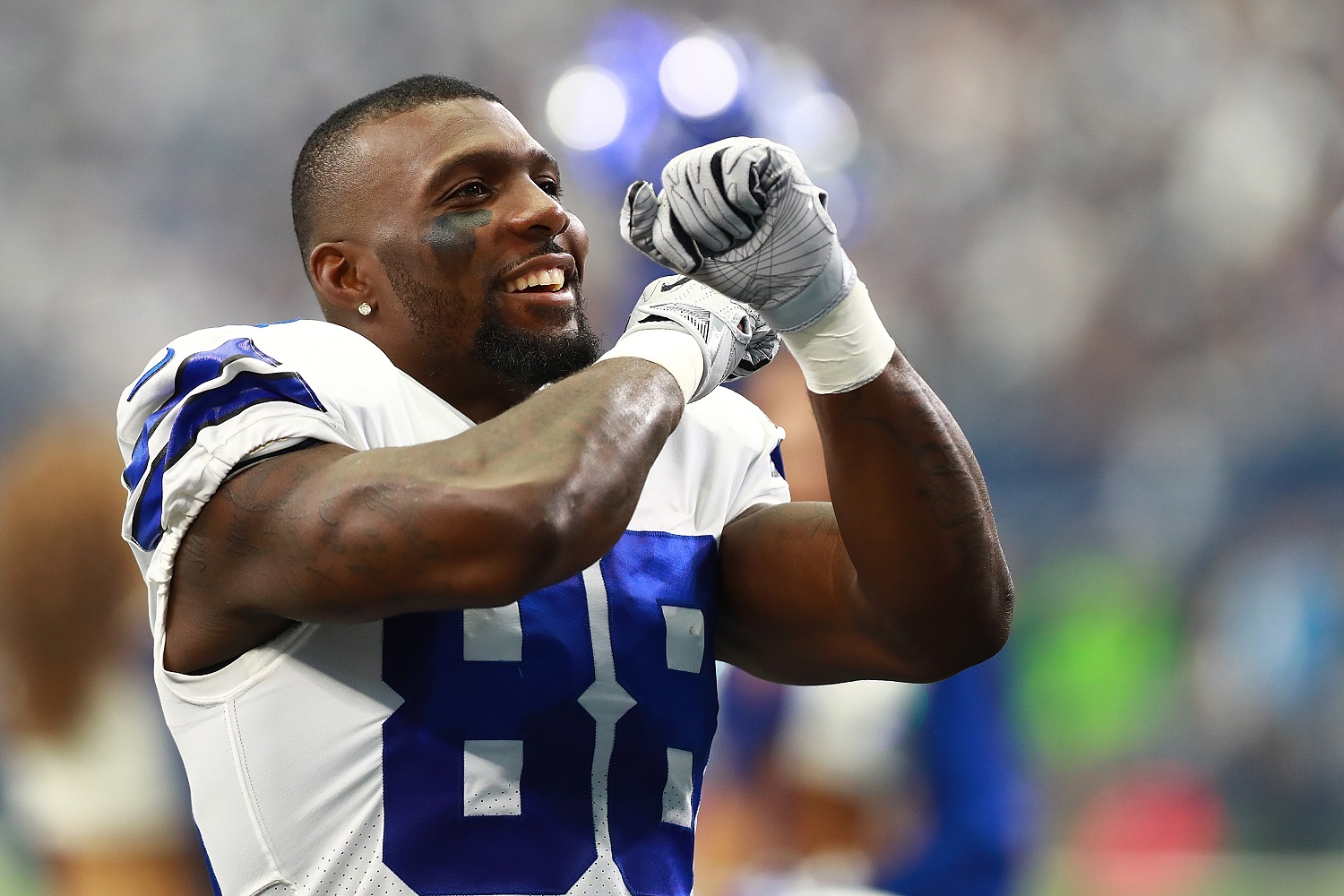 So where do Dez Bryant's touchdowns rank on the Dallas Cowboys' all-time scoring list? Well, that actually depends on what list you're looking at.
If you're looking at the list of regular-season receiving touchdowns, Dez Bryant is the Cowboys' all-time record-holder with 73, coming in just one ahead of Jason Witten's 72. When combining the regular season and postseason as it pertains to receiving, Bryant leads the way on that list as well with his 75 overall touchdown receptions with Witten, Michael Irvin and "Bullet" Bob Hayes all tying for second with 73.
As far as overall touchdowns for the Dallas Cowboys are concerned, Dez Bryant's 77 are good for fourth behind Emmitt Smith (185), Tony Dorsett (96), and Hayes (78).
All stats courtesy of Pro Football Reference