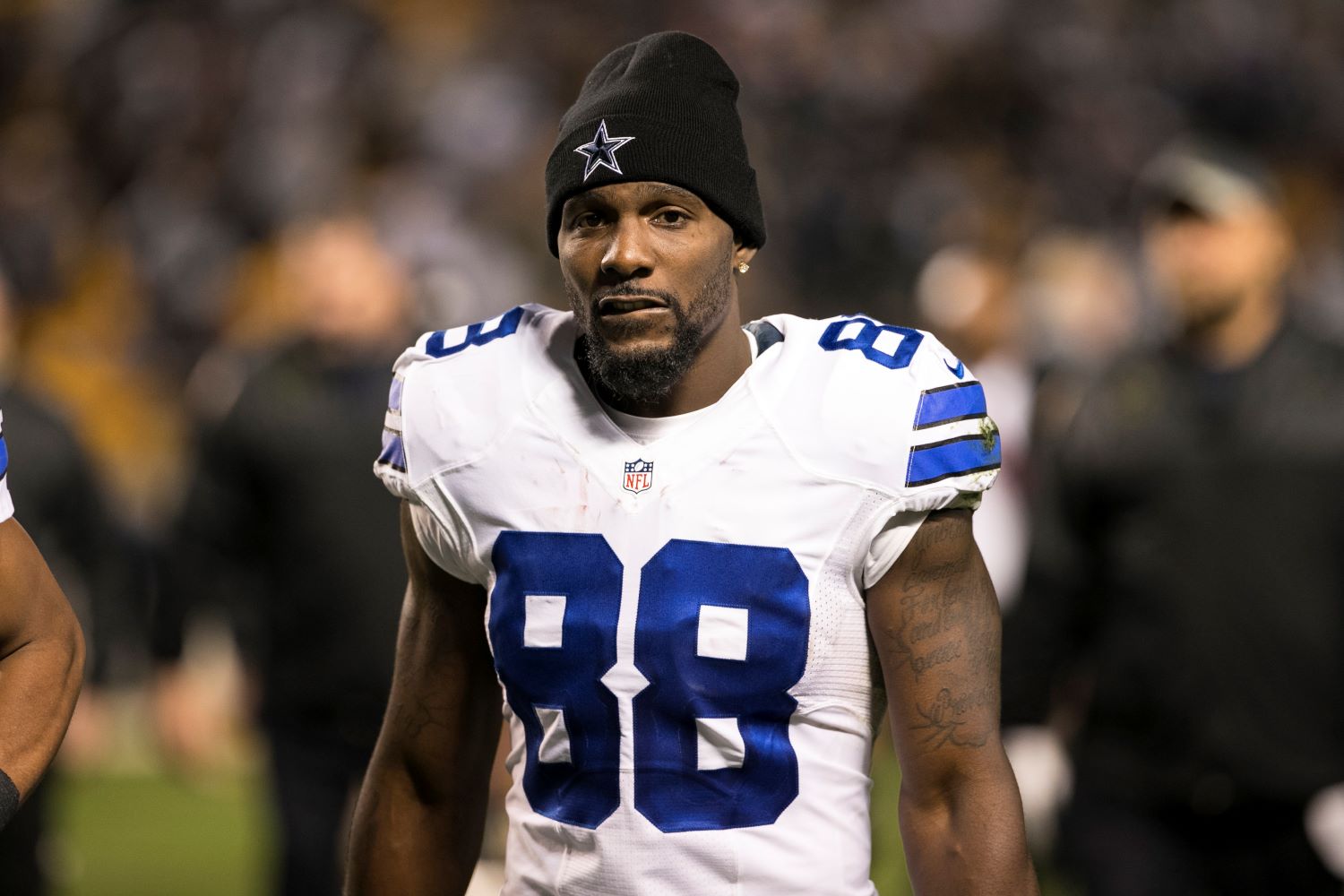 Ravens WR Dez Bryant Suffered a Tragic Loss With the Unexpected Death of His Father
Ravens WR Dez Bryant suffered an emotional loss in his penultimate season with the Dallas Cowboys when his father died unexpectedly.
November will always be an emotional month for Dez Bryant. Because during his penultimate season with the Dallas Cowboys, the Texas native suffered a tragic loss when his father died unexpectedly the day before a game.
Ultimately, Bryant turned the tragedy into triumph with a stellar performance that earned the respect of his teammates. And on Sunday, nearly four years to the day his father passed away, he will have a chance to impress a new set of teammates as a member of the Baltimore Ravens.
Dez Bryant was nearing the end of his Cowboys career in 2016
Dez Bryant quickly developed into a star in Dallas. In his third season, the 6-foot-2, 220-pound wideout racked up 92 catches for 1,382 yards and 12 touchdowns.
He followed up by earning his first of three Pro Bowl selections after snagging 13 touchdown grabs. Bryant's best season came in 2014 when he led the NFL with 16 TD on 88 catches. The former Oklahoma State star earned first-team All-Pro honors for the first and only time of his career.
After signing a lucrative contract extension in the offseason, he played just nine games due to foot and ankle injuries. Heading into his seventh year in the NFL, Bryant needed to prove he still had the ability to dominate on Sundays.
However, his penultimate season with the Cowboys featured a tragic loss that had nothing to do with football.
Bryant suffered a tragic loss with the unexpected death of his father
The 2016 season did not go as expected for Dez Bryant. A knee injury forced him to miss three games early in the year. But after posting four catches for 113 yards and a touchdown in his first game back, Bryant followed up with a one-catch outing against the Cleveland Browns.
With a tough matchup against the Pittsburgh Steelers looming, the Cowboys needed their star playmaker to deliver a vintage performance.
However, Bryant suffered a tragic loss the day before the game.
His father, MacArthur Hatton, died of an undisclosed illness on Saturday, Nov. 12, 2016. He was 69 years old.
For Bryant, the loss could have easily led him to sit against the Steelers. Instead, he delivered a signature performance that drew plenty of praise from his teammates.
Bryant caught six passes for 116 yards in a 35-30 victory. His 50-yard touchdown grab in the third quarter helped put the Cowboys ahead for the first time in the game.
Dallas tight end Jason Witten spoke highly of his teammate's maturity following the win.
"To see that growth as an individual and who he is, he's a rock for that and for his family and for his Dad," Witten said, according to The Dallas Morning News. "I know his Dad is proud of him, and to see Dez overcome any obstacles he's had in his life and to be the man he is today, as a big brother, I'm proud of him tonight."
Can the former Dallas star resurrect his career in Baltimore?
Dez Bryant played just one more season for the Cowboys before the team released him in April 2018. Although he signed a one-year deal with the New Orleans Saints in November, he never played a down for the team due to an Achilles injury.
But after sitting out the last two seasons, Bryant should play in his first game on Sunday. This time, though, he'll be doing so as a member of the Ravens.
At 32 years old, he may not have much left in the tank. But Baltimore does not need Bryant to be a No. 1 WR. His frame and physicality could do wonders in critical situations, as Marquise Brown lacks the height and size to outmuscle defensive backs.
It will be interesting to see if Bryant can gain separation against younger, faster corners. If so, he can become a go-to weapon for Lamar Jackson.
If not, he won't last long in Baltimore.
Let's see if the veteran wideout can resurrect his career catching passes from the reigning NFL MVP.
All statistics courtesy of Pro Football Reference.