How Much Does a Major League Baseball Bat Cost?
How many bats a player needs during a season depends partly on how often he breaks bats. Some players need just four to six bats, while others go through 100. You may wonder where all those major league baseball bats come from and how much they cost. Here's everything you need to know.
Who provides MLB bats?
While MLB players sometimes buy their own bats, they often have endorsement deals with brands, reports Baseball Boom. Teams also provide a certain number of bats for each athlete; they'll buy a players' preferred bats. Sometimes, players will simply purchase a bat they'd like to try out.
The minor leagues are different. There, baseball players have one or two bats provided by the team — not the highest-quality options. Athletes who prefer to use more bats or a different brand need to buy their own.
What are the requirements for a major league baseball bat?
MLB rules govern certain aspects of bats, including the maximum length and diameter. The bat must be made of one piece of wood and not laminated. Bats can be cupped at the end, but the cup must be less than a certain size. The bat's handle can be only 18 inches long, and a player can choose to have it covered or coated. Lastly, bats can't be colored.
Today's MLB bats are made from maple, ash, or birch. In the past, bats were made from all sorts of woods, reports Smithsonian Magazine. College and little league players use aluminum bats. These are cheaper, but the ball comes off the bat faster — extremely dangerous for hard-hitting pros.
What preferences do MLB players have for bats?
According to Louisville Slugger, more than 70% of MLB players choose maple bats. These stiffer bats have a solid feel, but Maple can be heavier. Players who prefer maple include Didi Gregorius, Ronald Acuna, and Cody Bellinger.
Originally, Major League baseball bats were made of ash. Lighter than maple or birch, this wood provides more flexibility. However, ash can dry out over time and be prone to breaking. MLB players like Adam Jones, Evan Longoria, and Jay Bruce favor ash.
Louisville Slugger also has birch bats. This is a newer wood species used for bats and is growing in popularity. The soft wood can dent, but it's durable like maple and flexible like ash. Josh Harrison, Daniel Murphy, and Trey Mancini use birch bats.
How much do MLB bats cost?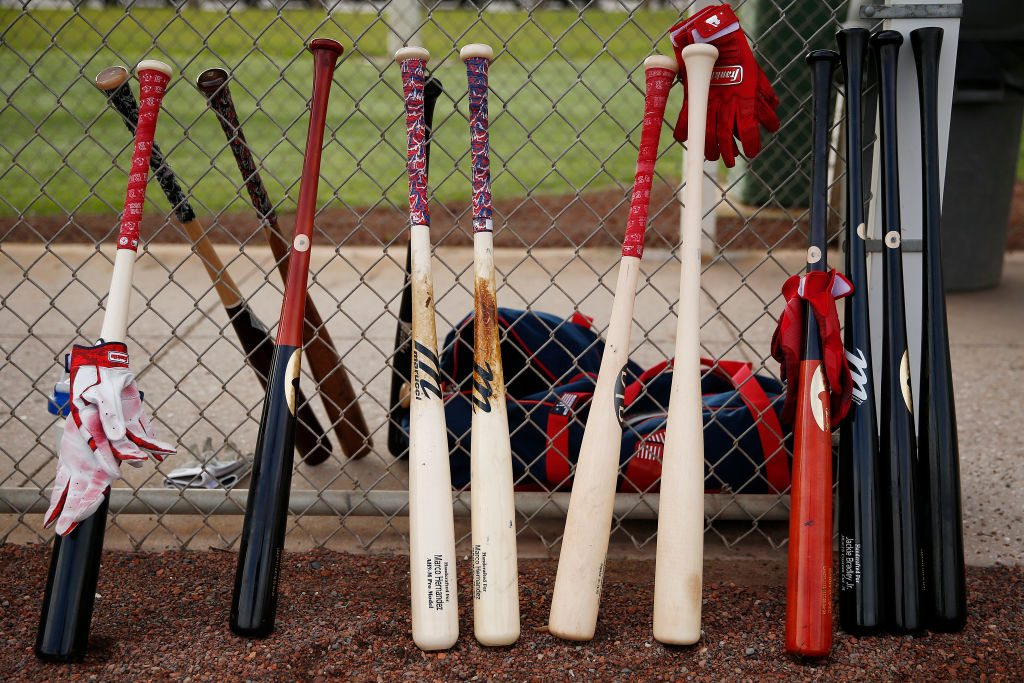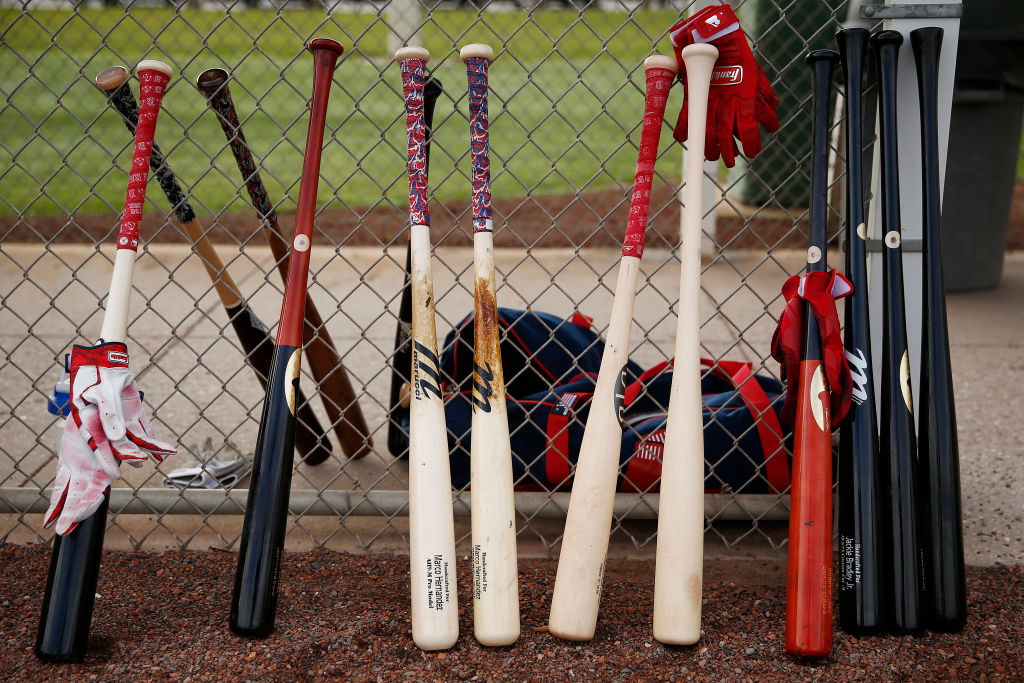 The cost to buy a major league baseball bat varies depending on the brand, make, model, and customizations. MLB teams get bulk rate discounts. The material also affects the price. Bats made of maple are more expensive than ones made of northern ash. In general, one bat costs $75-$185. A team discount could make it cost approximately $40-$60.
According to CNBC, about 30 companies are certified to supply bats to MLB players. Top bat brands include Louisville Slugger, Marucci, Victus, Old Hickory, and Rawlings. Companies will even create special custom orders for specific MLB players. The player can specify the length, width, diameter, thickness, and weight, which all affect the cost.
Follow more updates from Sportscasting on our Facebook page.