How Much Does It Cost to Play the Copperhead Course at Innisbrook?
First opened in 1974, the Copperhead Course at Innisbrook in Palm Harbor, Florida, was the second of four courses built on the property and has served as the only home of the PGA Tour event currently known as the Valspar Championship, which was first played in 2000.
Designed by Larry Packard, who designed all four tracks at Innisbrook, the Copperhead Course plays long at more than 7,200 yards from the tips. Of course, you don't have to play it at that length, as it features five sets of tee boxes for amateur golfers.
In addition to the length, the course features plenty of other challenges as well, with its rolling terrain, tree-lined fairways, and plenty of water hazards. The highlight of the Copperhead Course is the three-hole finishing stretch known as the Snake Pit, which greets you with a giant snake statue and has long challenged even the top golfers in the world.
The 16th is a 458-yard par-4 with water on the right and trees on the left off the tee. And if you can manage to get in the fairway, you'll face a dogleg right to an elevated green. The 17th is a 206-yard par-3 that features a large green protected by four bunkers. And then you've got the 18th, a 443-yard par-4 that plays uphill and is lined with bunkers.
And another beautiful thing about Copperhead is that anyone can play it. But there is a little catch.
How much does it cost to play the Copperhead Course at Innisbrook?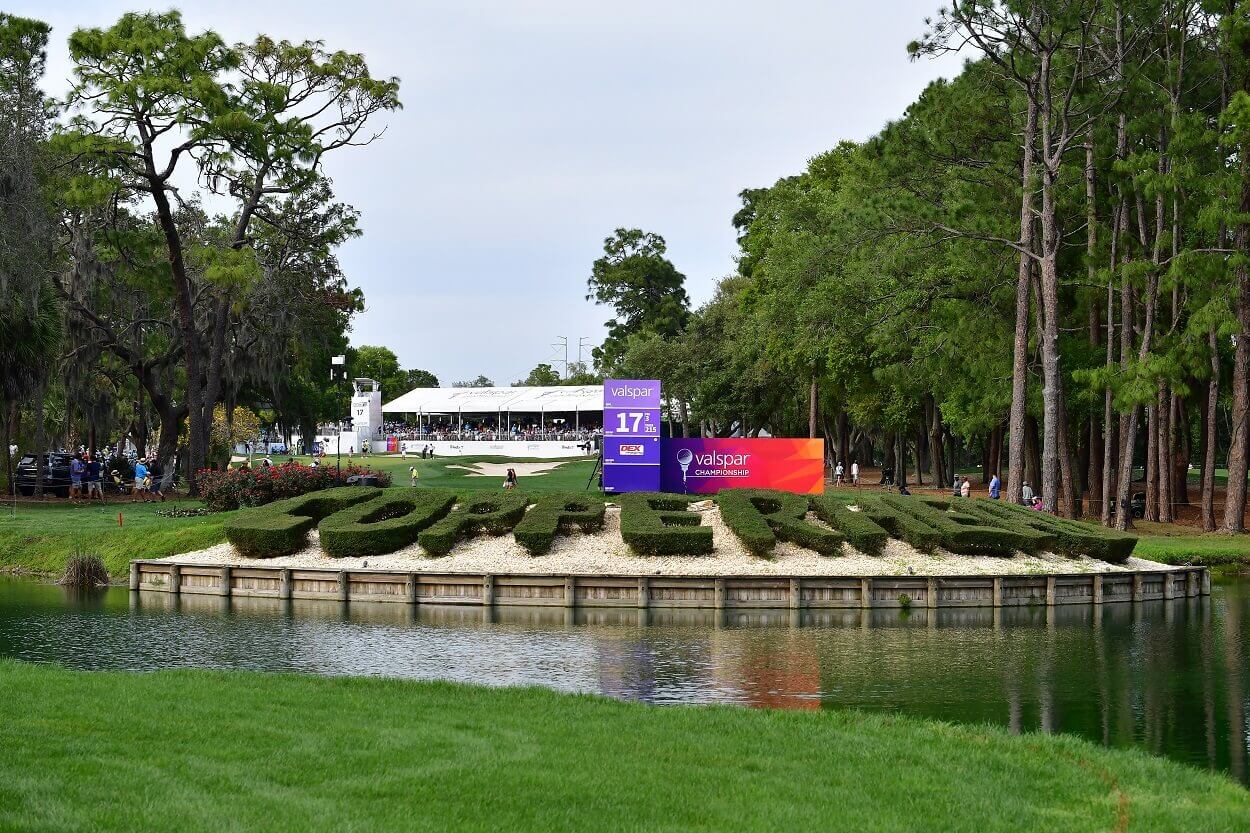 While technically not a public course in the truest sense of the definition, the Copperhead Course at Innisbrook is accessible to everyone.
While you can't just call ahead for a tee time, you can play any of the four courses at Innisbrook by booking a room at the resort. Four golf packages are currently available: Diamond, Platinum, Enhanced, and Classic.
The Diamond and Platinum packages guarantee you at least one round on the Copperhead Course, while the Enhanced and Classic packages require an upgrade. Pricing begins at around $400 for one adult and $700 for two adults, and a minimum two-night stay is required.
The other way to play the Copperhead Course is to become a member at Innisbrook, which is certainly the pricier option. Depending on the level of membership, initiation fees alone range from $8,500 to $45,000. And that's before monthly dues, which range from $343 to $705.