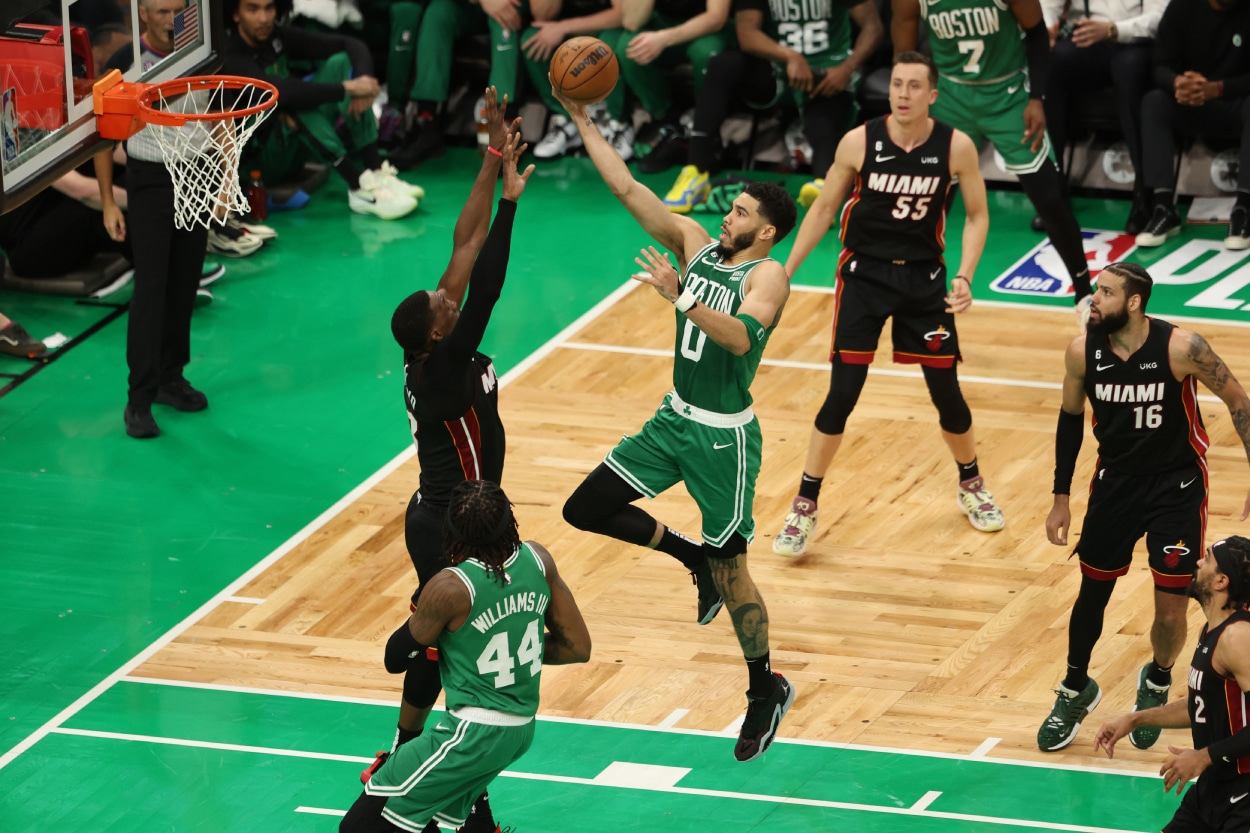 How Much Does Each Player Get for Winning the NBA In-Season Tournament?
The NBA In-Season Tournament begins this year, but how much money does each player get for winning the NBA Cup?
The NBA In-Season Tournament schedule was released at 3 p.m. (Eastern) on Tuesday, providing NBA fans with a glimpse of the inaugural event. The tourney will begin in early November and end with a championship game on Dec. 9.
The league is trying to generate some added interest in the first two months of the season by having teams play for a championship before its hyped-up Christmas Day schedule. So, what's in it for the players?
How does the NBA In-Season Tournament work?
Beginning Nov. 3, the NBA will designate Tuesdays and Fridays "Tournament Nights." The league has already broken down the conferences into three groups of five for tourney purposes. Through Nov. 28, each team will play four designated Group Play games on those "Tournament Nights."
Teams will play one game against each member of their group, two at home and two on the road. These games will also count toward the regular-season standings.
The winner of each group, along with a wild card winner from each conference, will advance to the Knockout Round, a single-elimination series that begins on Monday, Dec. 4. Those games will take place in NBA team markets.
The semifinals will take place at a neutral site before the two remaining teams will play for the NBA Cup in Las Vegas on Dec. 9.
According to NBA.com, the NBA will name an MVP of the tournament and an All-Tournament Team. Statistics from both Group Play and the Knockout Rounds will be included when considering the awards.
What do the players get out of this tournament?
Despite this quirk in the schedule with the NBA In-Season Tournament, teams are still going to play an 82-game schedule. There's a little added incentive with teams playing for a mini-championship during a time when the NBA season is overshadowed by the NFL.
There is also a monetary incentive for NBA players, and it's pretty hefty.
According to ESPN's Adrian Wojnarowski, each member of the championship team will receive $500,000. That's plenty of incentive for winning some of these early-season games.
Each player on the losing team in the final round will walk away with $200,000.
Winning the inaugural NBA Cup in December might not seem like much more than bragging rights, but the financial payout for the championship is well worth it.