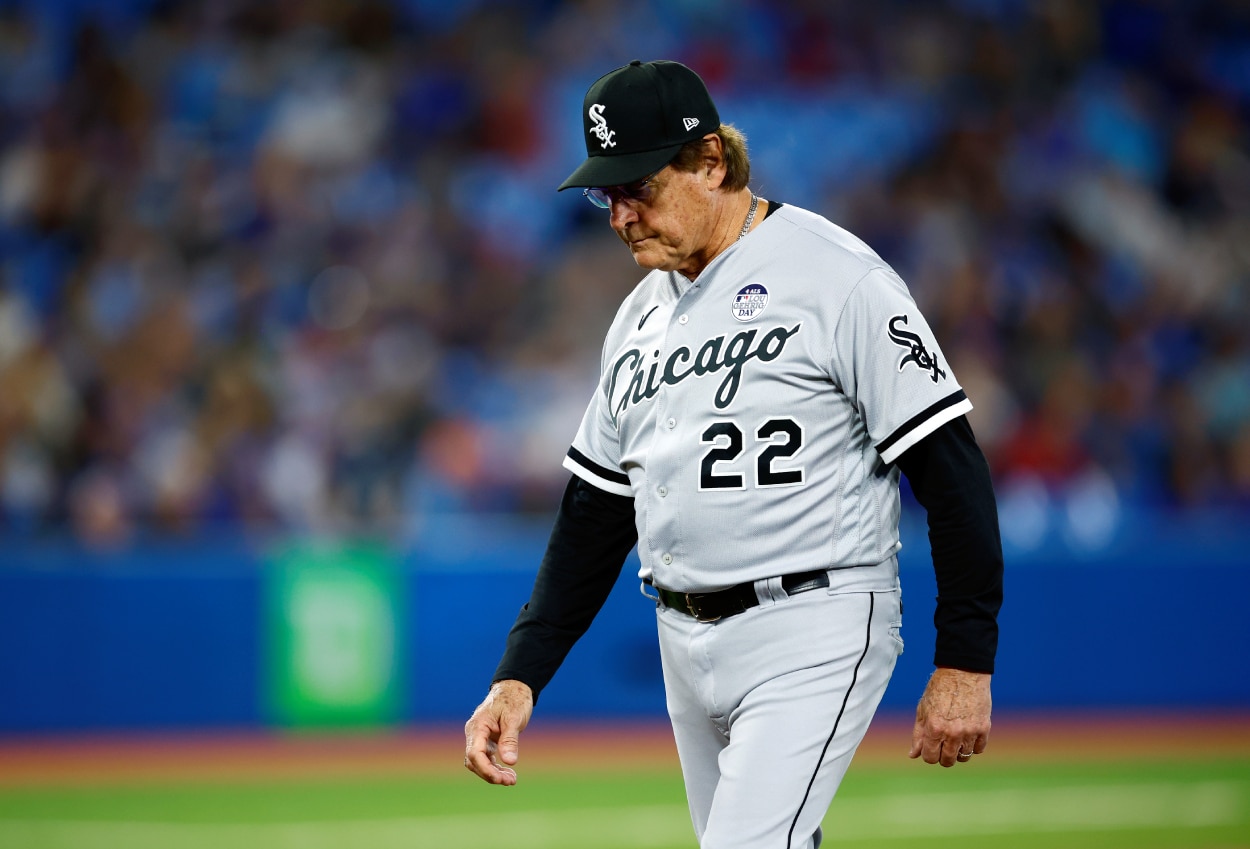 If Tony LaRussa Hasn't Been Fired Yet, He Never Will Be
Chicago White Sox manager Tony LaRussa seems to be well past his prime when it comes to making decisions on the baseball field.
Veteran manager Tony LaRussa proved analytics play a much bigger role in Major League Baseball than they should. He also showed he has pretty good job security as skipper of the Chicago White Sox.
If LaRussa wasn't fired for Thursday's out-of-this-world-ridiculous decision, he'll likely be around for a while. It has to rank right up there with the most boneheaded decisions by an MLB manager in recent memory. It very well could have cost the White Sox the game, but it certainly cost the 77-year-old LaRussa some credibility.
The game seems to have passed Tony LaRussa by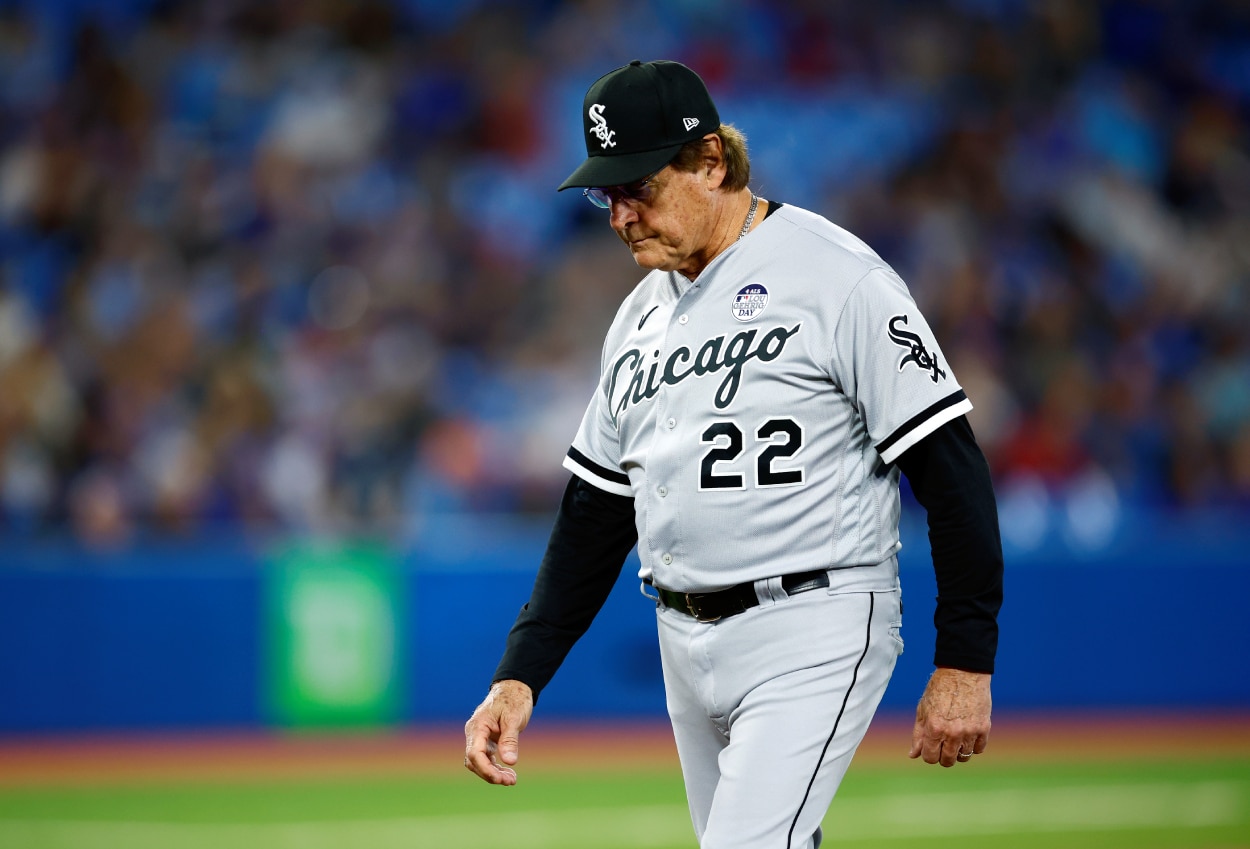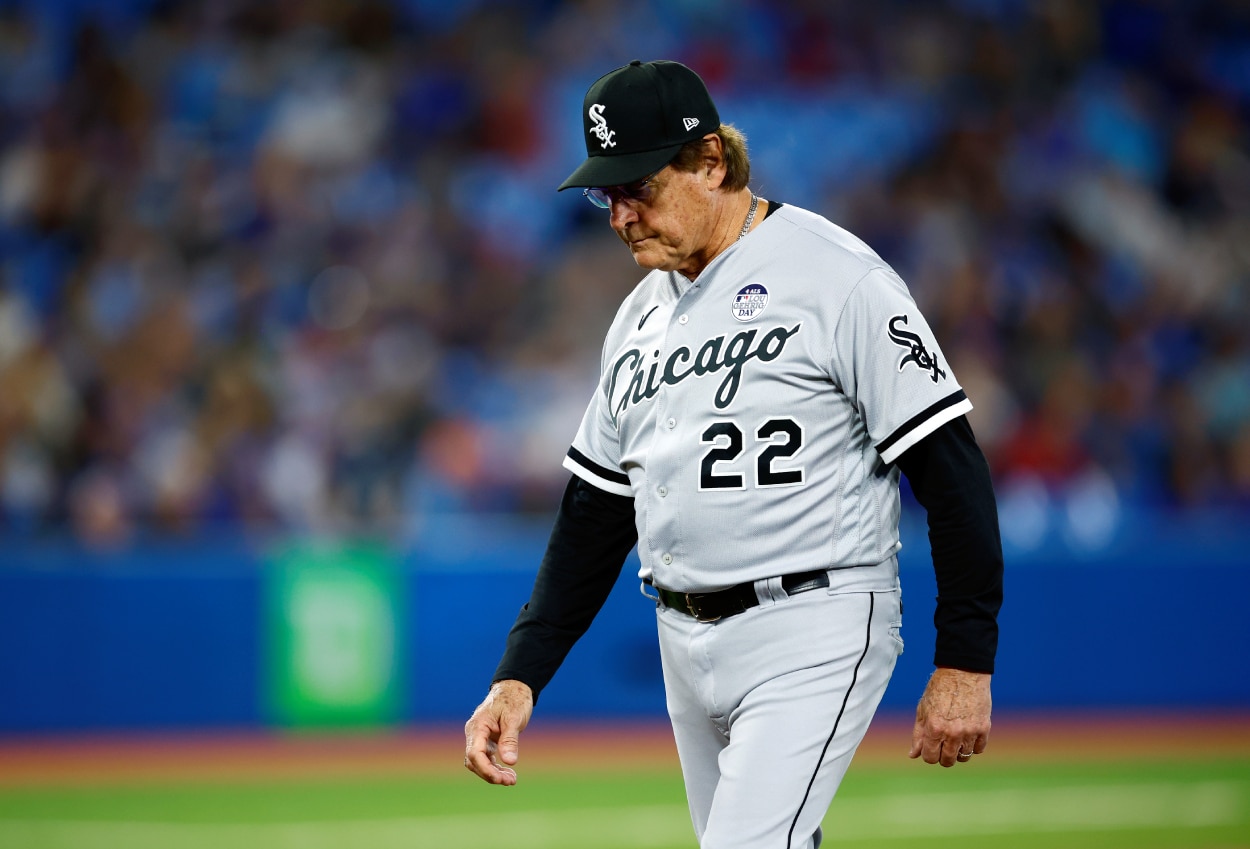 LaRussa has long been considered a top manager in the game. He's a four-time Manager of the Year and a three-time World Series champion. He's managed over 5,300 regular-season games and has 2,847 wins in his 35-year career.
Experience isn't the problem for LaRussa. The game has simply passed him by.
LaRussa began managing in 1979 with the Chicago White Sox. He won his first World Series in 1989 as manager of the Oakland Athletics. He did well without the in-depth analytics taking over today's game.
Thursday's move against the Los Angeles Dodgers, however, went beyond analytics. LaRussa took overthinking to another level.
With Freddie Freeman on first base and the Dodgers ahead 7-5 in the top of the sixth inning, White Sox pitcher Bennett Sousa faced Trea Turner with two outs. After a called strike and a foul ball, Freeman took second on a slider that got away from Sousa. With the count 1-2, LaRussa called for Sousa to intentionally walk Turner.
That's right. With a 1-2 count, LaRussa told Sousa to put Turner on base. Max Muncy then came to the plate and smacked a three-run home run to give the Dodgers a 10-5 lead. LA held on for an 11-9 victory.
LaRussa's explanation was as laughable as the move
Turner is a great hitter, but he's not hitting .850. Sousa had him in a 1-2 hole, yet LaRussa played the analytics game while outthinking himself to no end.
"Is there some question about whether that was a good move or not?" LaRussa said, per Jack Baer of Yahoo! Sports."You know what he hits against left-handed pitching? With 0-1 or two strikes, you know what he hits? You know what Muncy hits with two strikes against left-handed pitching? Is that really a question? Because it was 1-2?
"We had an open base and Muncy happened to be the guy behind him and that's the better matchup. If somebody disagrees, that's the beauty of this game. Welcome to it. That wasn't a tough call."
It certainly wasn't a tough call. It was a dumb one. It's not even the fact Muncy homered that made people question the decision. Eyes rolled well before Muncy stepped to the plate.
LaRussa wasn't done explaining.
"Turner, with no strikes, one strike or two strikes, is very dangerous and especially against (left-handed pitching). If (Dodgers catcher Will Smith) was hitting behind him, it would have been a different thing. But Muncy's there, it's an easy call for me. If (Sousa) gives up a hit there, I'd be walking into the lake or something because that would have been stupid.
"I don't get surprised too often, but that one — does anyone in this room really think we should have gone after Turner? No chance."
LaRussa's had his moments in the sun. He's had a heck of a career, but now it's time for him to ride off into the sunset.