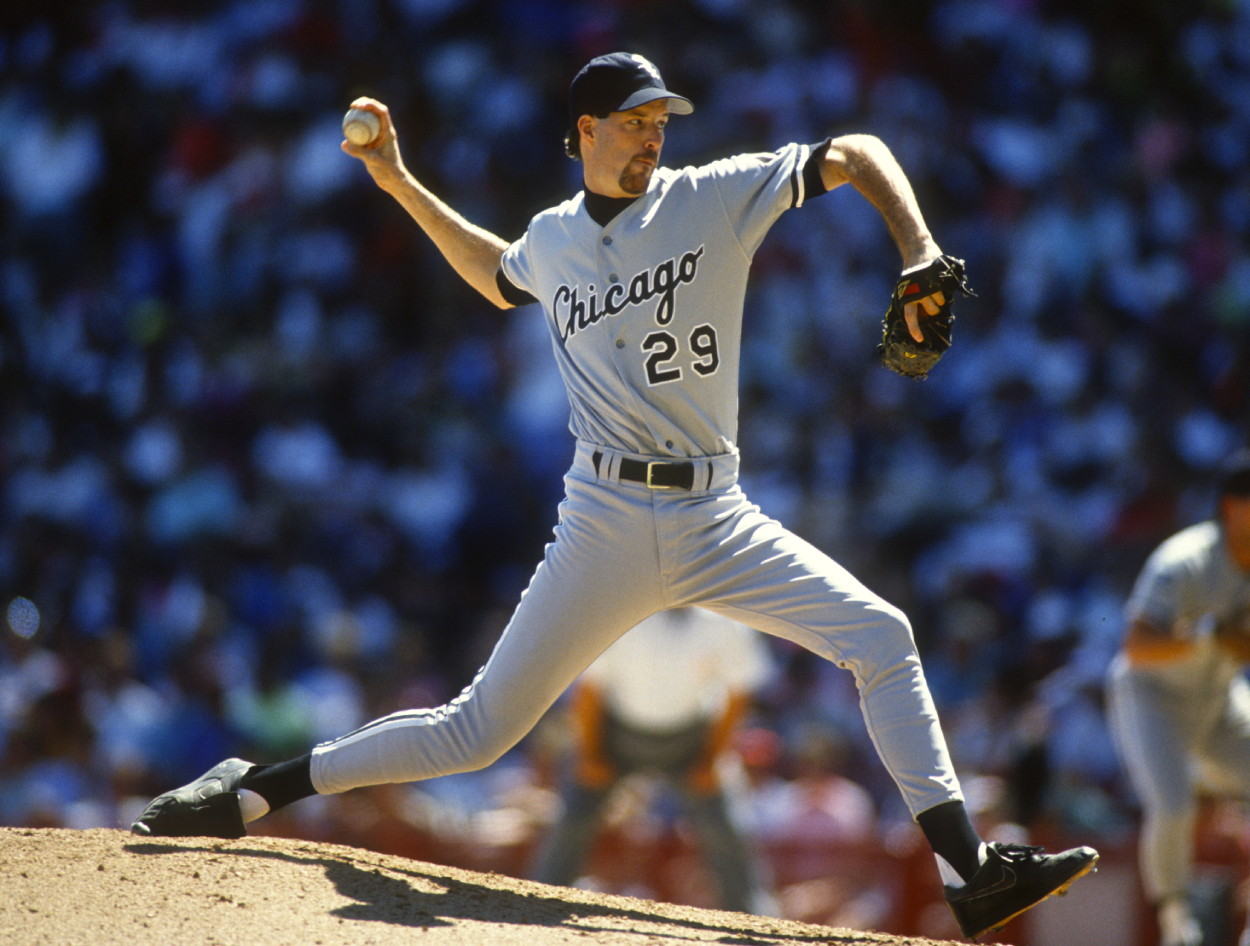 Jack McDowell Doesn't Hold Back, Blasts State of MLB for Use of Metrics, Technology
Jack McDowell was the 1993 Cy Young Award winner with the Chicago White Sox.
Jack McDowell has a point, and he made it loud and clear this weekend. The 1993 Cy Young Award winner with the Chicago White Sox didn't hold back when he spoke about the state of Major League Baseball on the Parkins & Spiegel Show on Chicago's 670 The Score.
McDowell didn't even get into great detail about the league locking out its players. He took aim at the foolishness of using metrics and technology, especially when it came to pitchers.
Jack McDowell won the Cy Young Award in 1993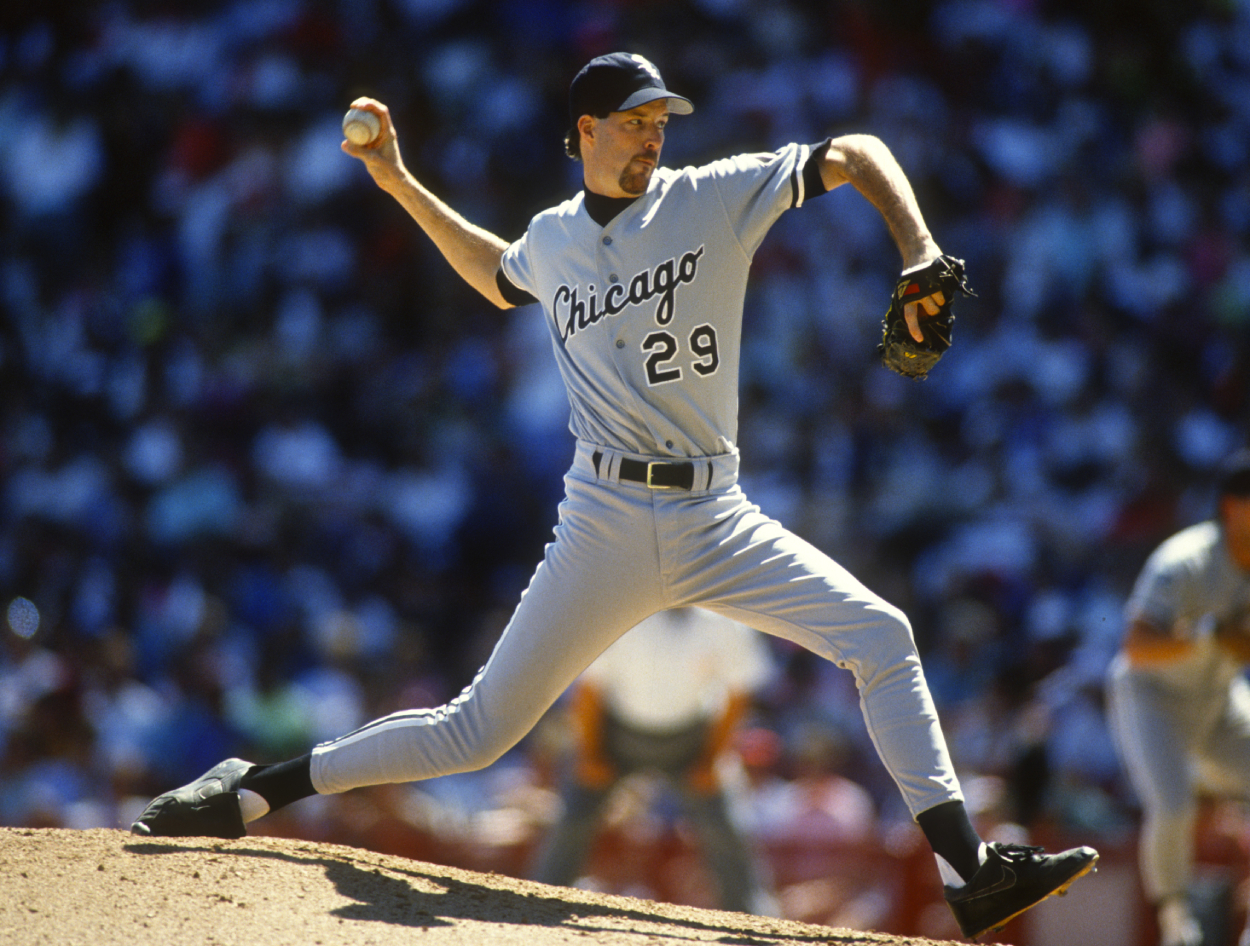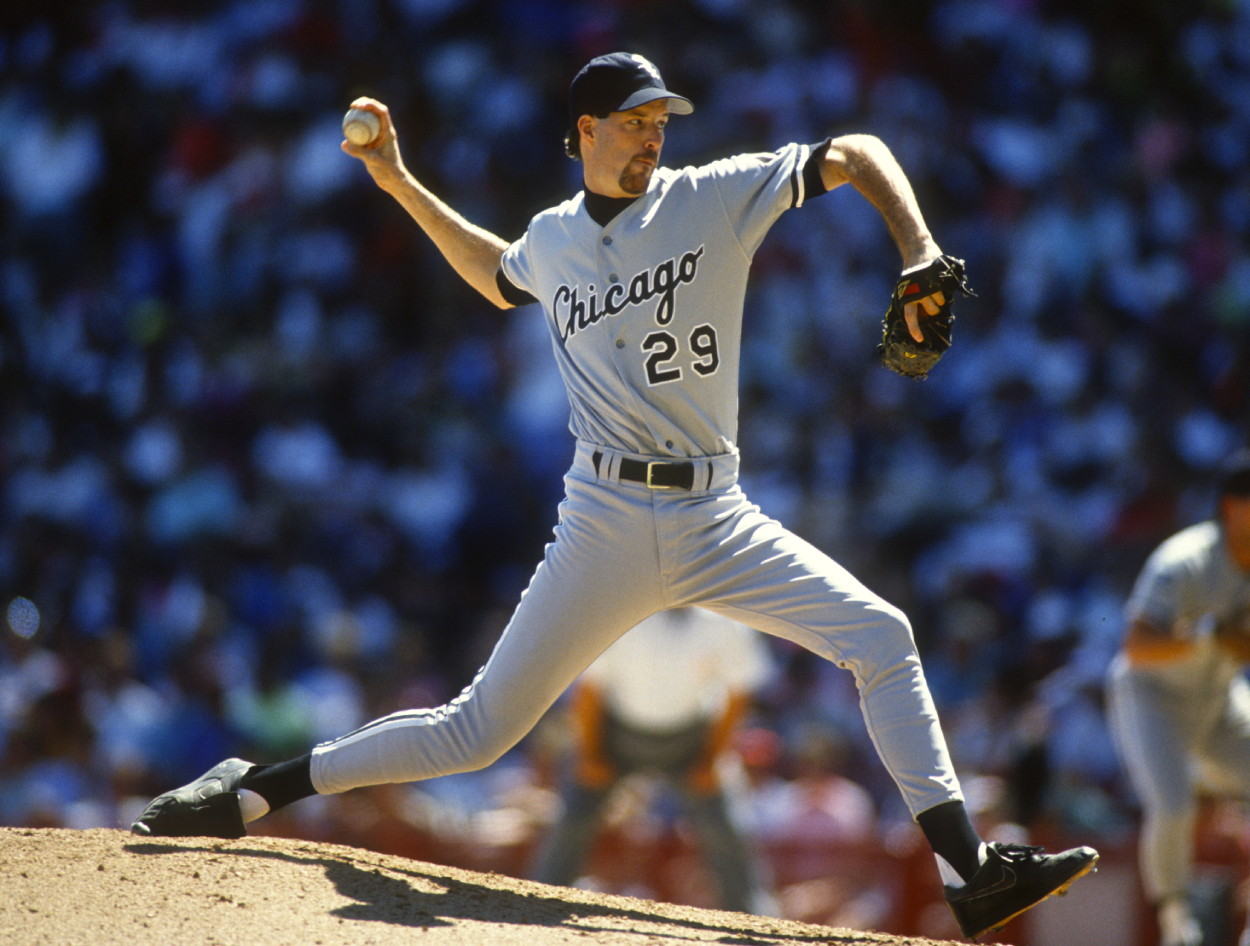 McDowell certainly knows a thing or two about pitching. The lanky right-hander spent 12 years in the big leagues, racking up a 127-87 record. McDowell was originally drafted by the Boston Red Sox out of high school in 1984. After a stellar career at Stanford, the White Sox made him the fifth overall pick in 1987.
It didn't take long for the Sox to bring McDowell to the big leagues as he made his MLB debut in September 1987. He went 3-0 in four starts with a 1.93 ERA that season. He spent the first seven years of his career with the White Sox.
McDowell strung together consecutive 20-win seasons in 1992 and 1993. In '92, he led the league in complete games (13) for the second straight year. He went 20-10 with a 3.18 ERA while throwing a career-high 260.2 innings. McDowell finished second in the Cy Young voting.
In '93, McDowell collected a career-high 22 victories, going 22-10, and finishing with a 3.37 ERA. He led the majors with four shutouts and was the Cy Young winner.
Jack McDowell blasted the state of Major League Baseball
While many aren't too happy with the state of Major League Baseball these days after locking out its players, McDowell got in a couple of shots during his Friday appearance on 670 The Score's Parkins & Spiegel Show.
McDowell had been through a work stoppage himself in '94. He said the situation is unfair to players because they don't know exactly when they'll get the call to head to spring training.
"We didn't know anything and then just out of the blue, the whole thing ended," McDowell said. "They're like OK, we're gonna see you in spring training in two days. I was like, whoa."
It's much more than the lockout that McDowell has a problem with. While getting a last-minute notice to report for spring workouts can contribute to injuries, McDowell said the sport is relying too heavily on metrics and technology, especially when it comes to pitchers.
"It's all about velocity, so they do all this stupid overweight lifting and all this stuff you're not supposed to do if you're a pitcher," McDowell said. "And they're doing it all, and that's why the injury rate is up crazy every year now."
McDowell called analytics a 'joke'
McDowell was asked what was being done wrong, and he had no problem venting.
"What are they doing wrong?" he asked. "Over-lifting with their arms, trying to get strong. Everyone is throwing with the weighted balls. From high school and college and up now, I see all these guys throwing weighted balls and doing all this stuff. That is not the way to do stuff, but everyone thinks velocity is the main thing.
"It's actually command and being able to pitch back and forth, up and down, in and out is how you get people out. It ain't just you throw hard. But you know, it's just the way things are going right now.
"All the metrics stuff, they think that's so important that that's what they're jamming down everyone's throats. So real pitchers that know how to pitch and get guys out that ain't throwing 100 miles an hour with their new technology that they're measuring with, they didn't even get a chance to move forward."
He referred to analytics as a "joke" and said they're doing nothing but harming the game and the players.
"That's just ridiculous," McDowell said. "It's increasing injuries, and it's not maximizing on your best guys. You think all these guys throw 10 miles an hour faster than we did back in the day? Just watch the videos. Watch videos of guys back in our day who were the hard-throwing guys compared to now. They are measuring fastballs and balls right out of the hand now … Back in the day, (it) measured as it crossed home plate. So there ain't no difference."