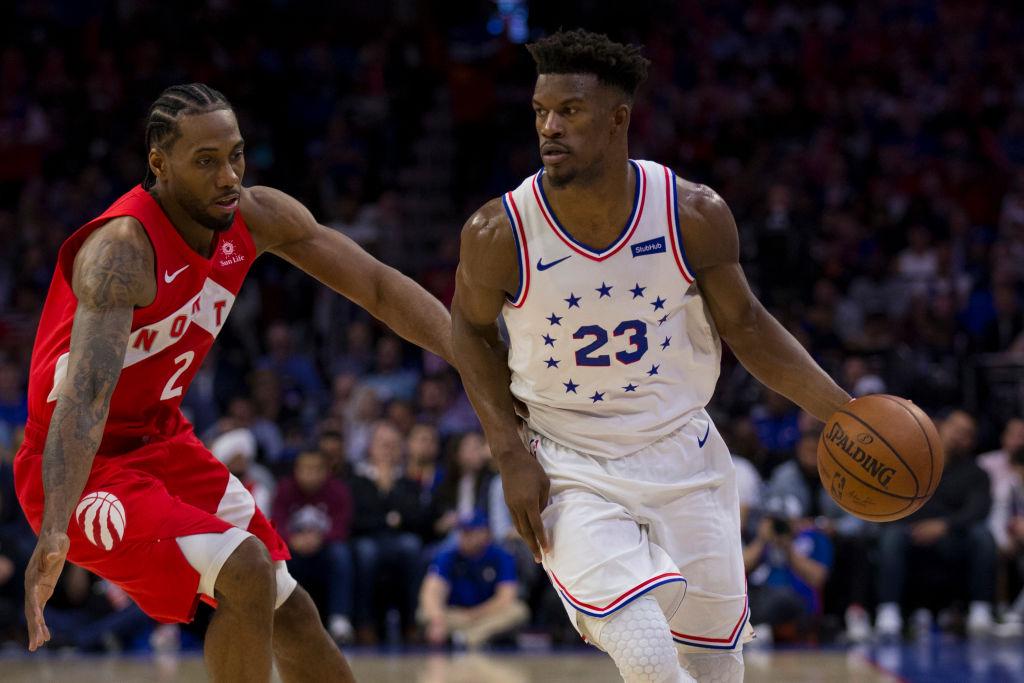 Is the 76ers Jimmy Butler Losing His Mind?
Jimmy Butler is a talented NBA player who excels at both ends of the floor, but one comment indicates he might overestimate his value.
Jimmy Butler is a free agent in 2019, and his earning potential for the rest of his career will be heavily impacted by the team he signs with this offseason. After getting traded to the 76ers earlier this season, it looked like Butler would be in line for a huge payday with the Sixers.

However, Butler's play, confrontational past, and recent comments about getting a max deal has many in the media scratching their heads. Is Jimmy Butler worth a max contract from the Sixers or anyone else? Let's look at Jimmy Butler's season and determine whether or not he's worth the risk for any of the top league's franchises.

Production in Philly
Although Butler's infamous Timberwolves practice can only be described as one of the great moments in NBA team practice history, his trade to Philadelphia turned him into a second or third option for the 76ers. Butler can create his own shot and score from virtually anywhere on the floor, but with Joel Embiid playing as one of the dominant big men in the game and Ben Simmons running the point, his production slipped. He averaged just 18 points per game this season for Philadelphia while shooting 46% from the floor.

When Jimmy Butler is the top option, he can average around 22 points and six rebounds per game. He is still a superb defender and could be an upgrade for most teams at the wing position.

Locker room trouble?
Although Butler produces on the court, there are a lot of questions about whether he can be a leader in the locker room. His trade from Minnesota to Philadelphia now makes it two teams in a row that traded him away for practically nothing.

Aside from head coach Tom Thibodeau, Butler had issues with the front office in Chicago and forced his way to Minnesota. He then got tired of the Timberwolves lowball tactics during contract talks, and that previously mentioned practice was the turning point that sealed his fate in Minnesota.

At times this season he did not have good chemistry with Ben Simmons and Joel Embiid on or off the court, so any team is looking to sign him must ask themselves how good or bad he can make their team chemistry in the long run.

Is Jimmy Butler losing his mind?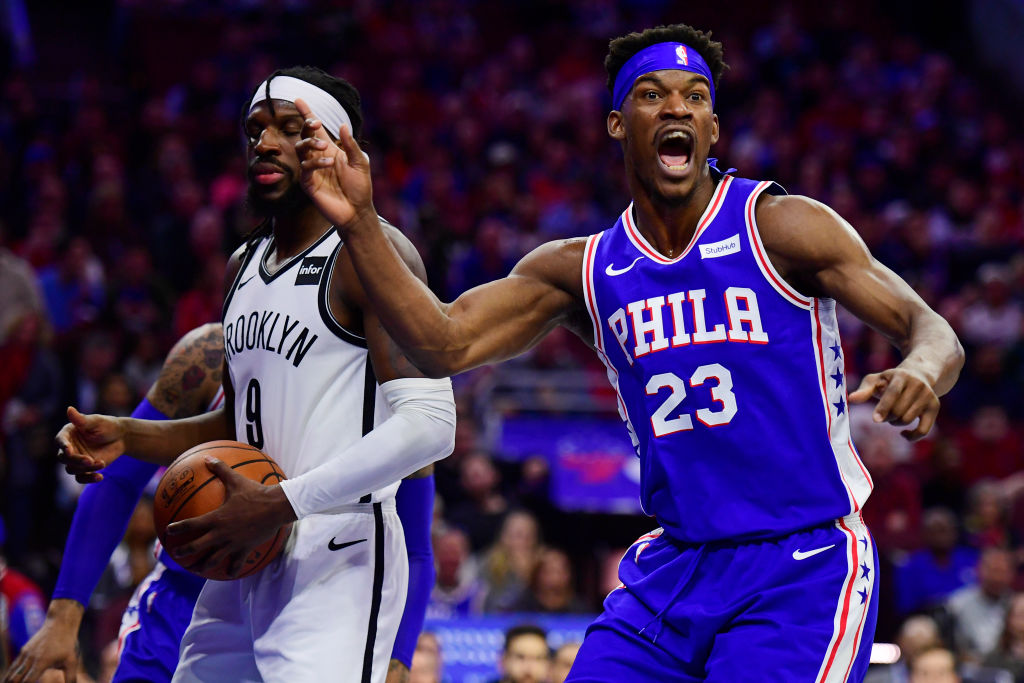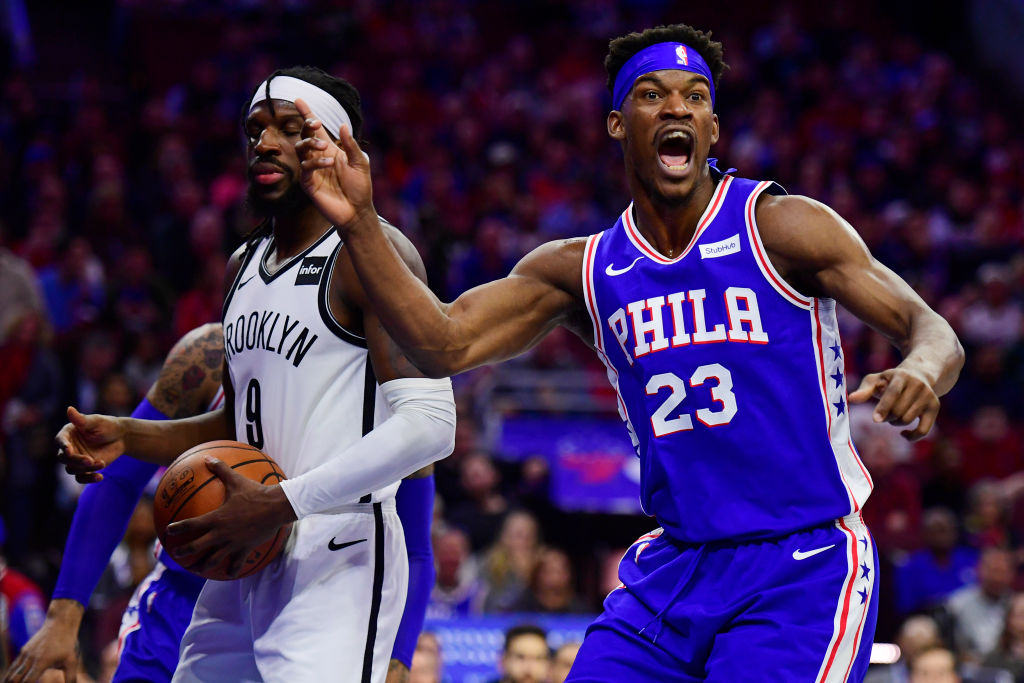 There's no doubt Jimmy Butler is a standout NBA player. You don't average nearly 17 points, five rebounds, and four assists per game in your career if you're not a cut above the competition. However, one comment Butler made after the 76ers season left fans scratching their heads.

During an exit interview session with the media, Butler made a cold statement, according to Philadelphia Inquirer reporter Marc Narducci:

"Technically I think, knock on wood, I will get a max contract anywhere I choose to go," Butler said. "So if you are talking a four-year, five-year, that is more than enough money anyway. I think I still have more than enough money now from my first deal."

A max deal for Butler would be five years in Philadelphia, four years from any other team, and well into nine figures no matter where he goes, according to The Score. Given his solid but not stellar stats and the way he left Chicago and Minnesota, teams around the NBA might not be lining up to dump that kind of money at his feet.
Will he take less money to win?
Butler has a desire to sign a max contract, but would it be smarter for him to take less than the max to sign with the more capable team? The teams that are the big players in this free-agent class include New York, Brooklyn, and both Los Angeles teams, but would it be smart for him to take less than the max to join a team with a shot at long-term playoff success?

If Jimmy Butler signs a max contract for four years, it will be worth roughly $160 million. Philly can offer him a five-year $190 million Supermax deal, but how long would he stay in Philly without playoff success? One other potential option could be the Milwaukee Bucks. Butler played collegiately at Marquette, so he is familiar with the city, and teaming up with the Greek Freak Giannis Antetokounmpo could keep the Bucks at the top of the East for a long time.
It would be an ideal scenario for Butler, but he would have to show that he can be a solid teammate and quality number two behind Giannis.