Isiah Thomas, Cedric Maxwell Compare Their Mount Rushmore of All-Time Athletes
A former Boston Celtics star recently got together with a Detroit Pistons legend. Cedric Maxwell and Isiah Thomas chatted it up in a two-part series on the Cedric Maxwell Podcast this week. They reminisced about their playing days in the 1980s, the Celtics/Pistons rivalry, and much more.
At the end of the podcast, Maxwell asked Thomas to give him his Mount Rushmore of all-time athletes. After some serious thought, Thomas named his four athletes. Three of the four were on Maxwell's list.
Isiah Thomas named Muhammad Ali first on his Mount Rushmore of athletes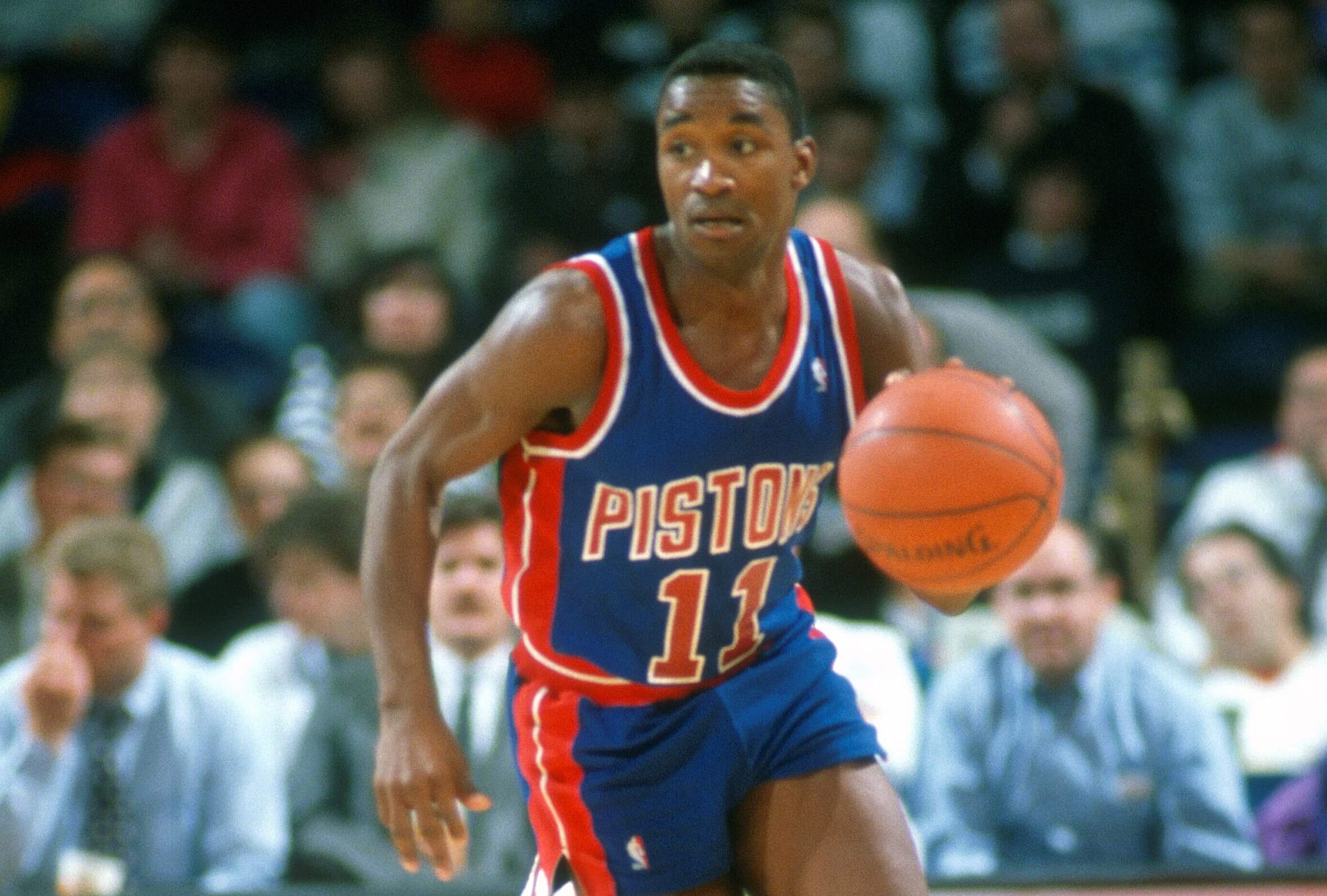 After being selected with the second overall pick in the 1981 NBA Draft, Thomas played all 13 of his NBA seasons with the Pistons. As a rookie, Thomas made the first of his 12 straight All-Star appearances after averaging 17.0 points and 7.8 assists.
Thomas averaged 19.2 points and 9.3 assists and is considered one of the greatest points guards to ever play in the NBA. He's a two-time champion, a member of the NBA's 75th Anniversary Team, and he was inducted into the Naismith Memorial Basketball Hall of Fame in 2000.
Maxwell ended his podcast by asking Thomas who would be on his Mount Rushmore of all-time athletes. Thomas gave it some serious thought.
"On my Mount Rushmore," Thomas said while closing his eyes and pausing. "I would probably have to go (Muhammad) Ali, (Bill) Russell, Serena Williams…"
"That fourth one is always a killer," Maxwell interjected.
"I'm torn," Thomas said. "I want to say Jackie Robinson, but at the same time, I don't know if there's another that I want to stick in there besides Jackie. I'm gonna go Jackie Robinson."
Maxwell and Thomas only had one different
Right after Thomas named his top four athletes, Maxwell came up with his.
"That's about where I was at," Maxwell said. "I went with Ali. I had Tiger Woods, and I did have Serena because she's the greatest athlete ever. Then I'll go with Mr. Bill Russell because of the multiple championships that he won and the time that he won them in, with the segregation and the people pooping in his bed.
"What he lived, most of us are just horrified to think about, but he lived it and was a total champion."
Naming the top four athletes of all time is a difficult task. When talking about every sport, it's difficult to whittle the list down to four. It's amazing that Thomas and Maxwell were able to come up with three of the same athletes.