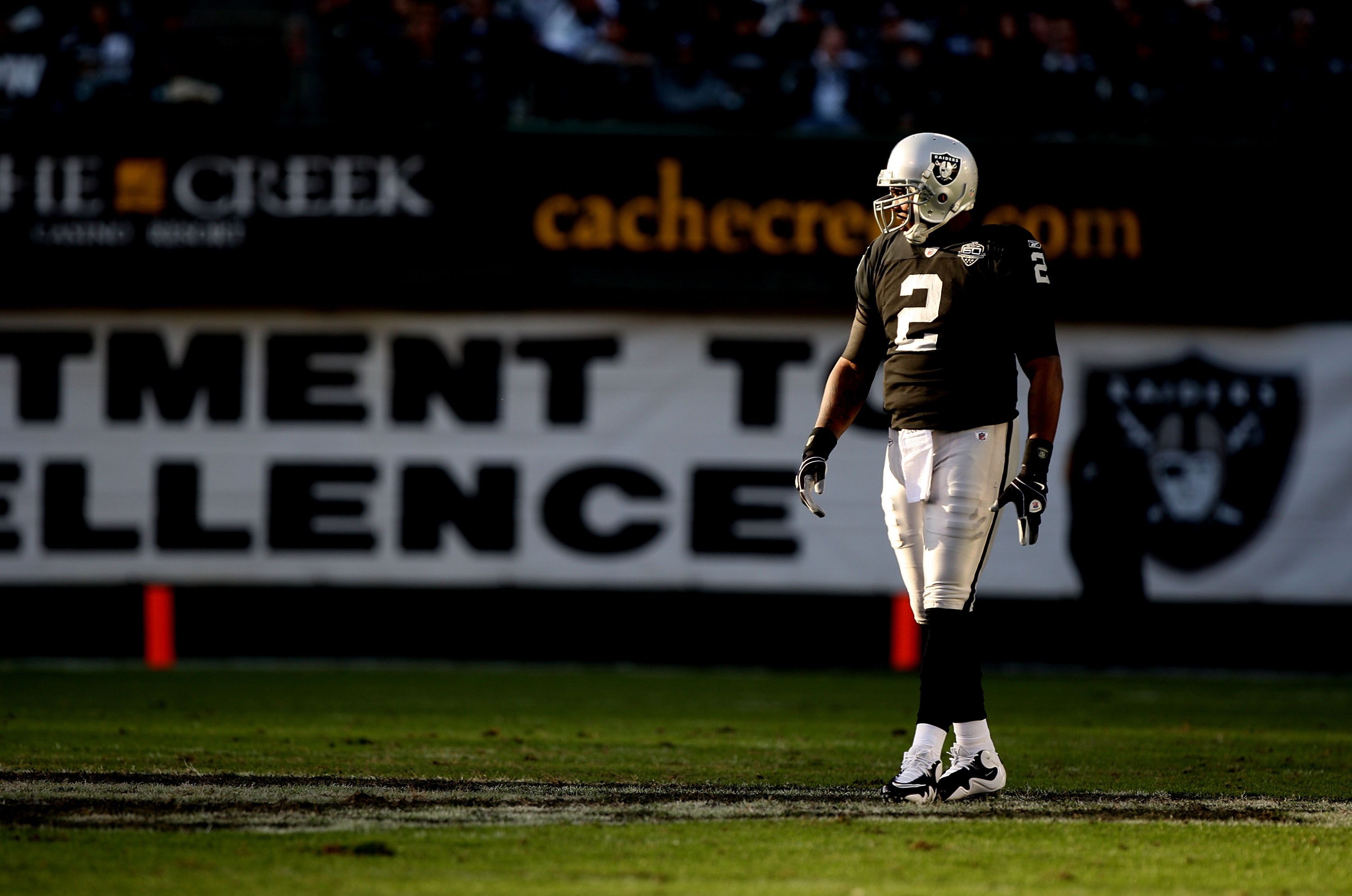 JaMarcus Russell Gets Heated When Reminiscing About the Infamous Film Rumor With the Oakland Raiders
JaMarcus Russell wasn't too happy with Oakland Raiders coaches when they pulled a film stunt on him.
So the story goes like this: Oakland Raiders coaches didn't believe quarterback JaMarcus Russell was studying enough film when he was in the NFL. Those coaches gave him some tapes to watch and told him to provide feedback. When they asked him if he watched them, he said he watched the blitz packages. Those tapes given to Russell were blank. The Raiders won the "gotcha" game.
Russell, a recent guest on The Pivot Podcast, came out firing. No questions appeared to be off-limit. He spoke freely about his time as a "bust" in the NFL, the good times at LSU, and everything in between. Russell did get heated when he talked about his Raiders coaches pulling the film stunt on him.
JaMarcus Russell wasn't happy he got duped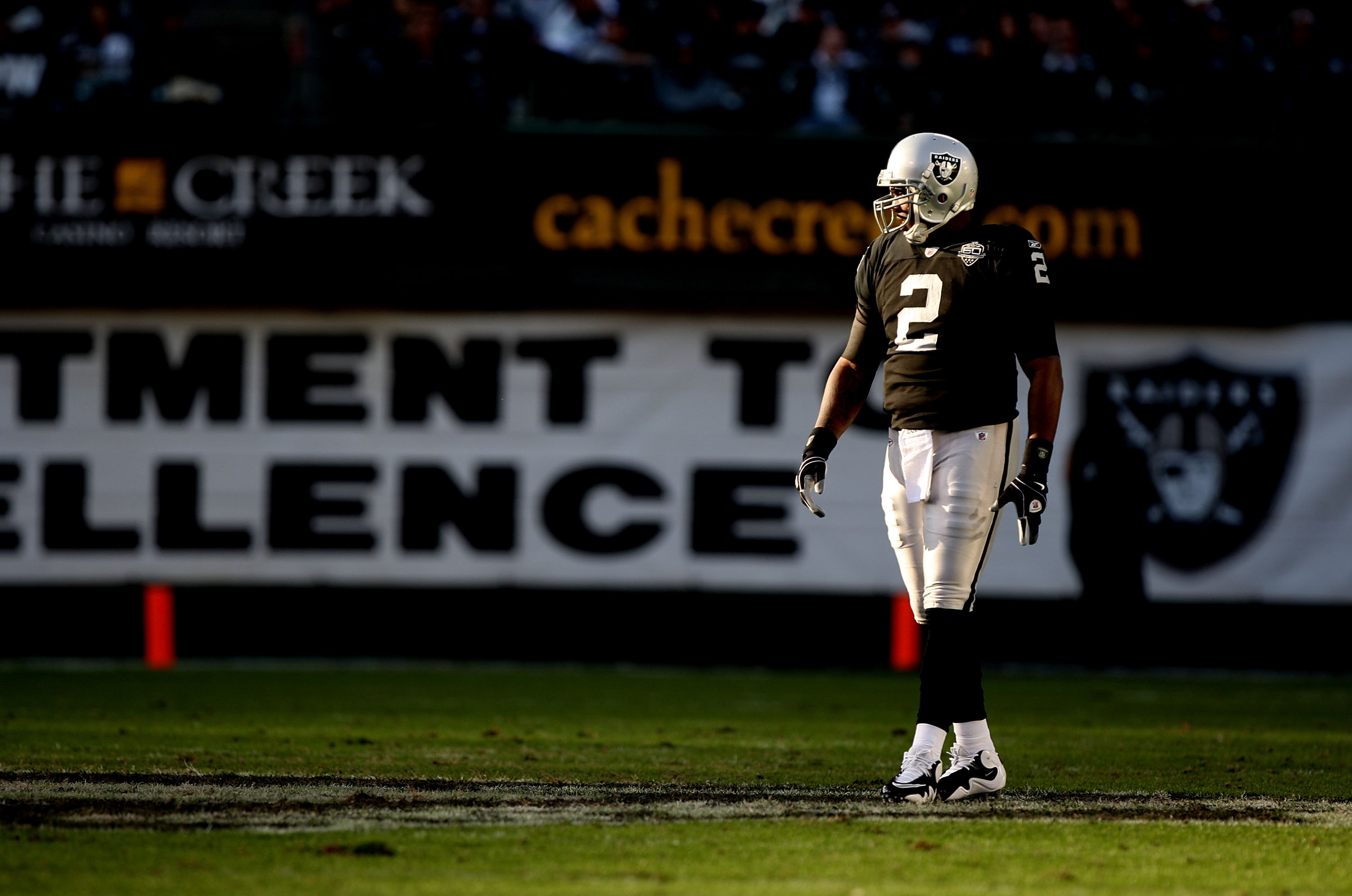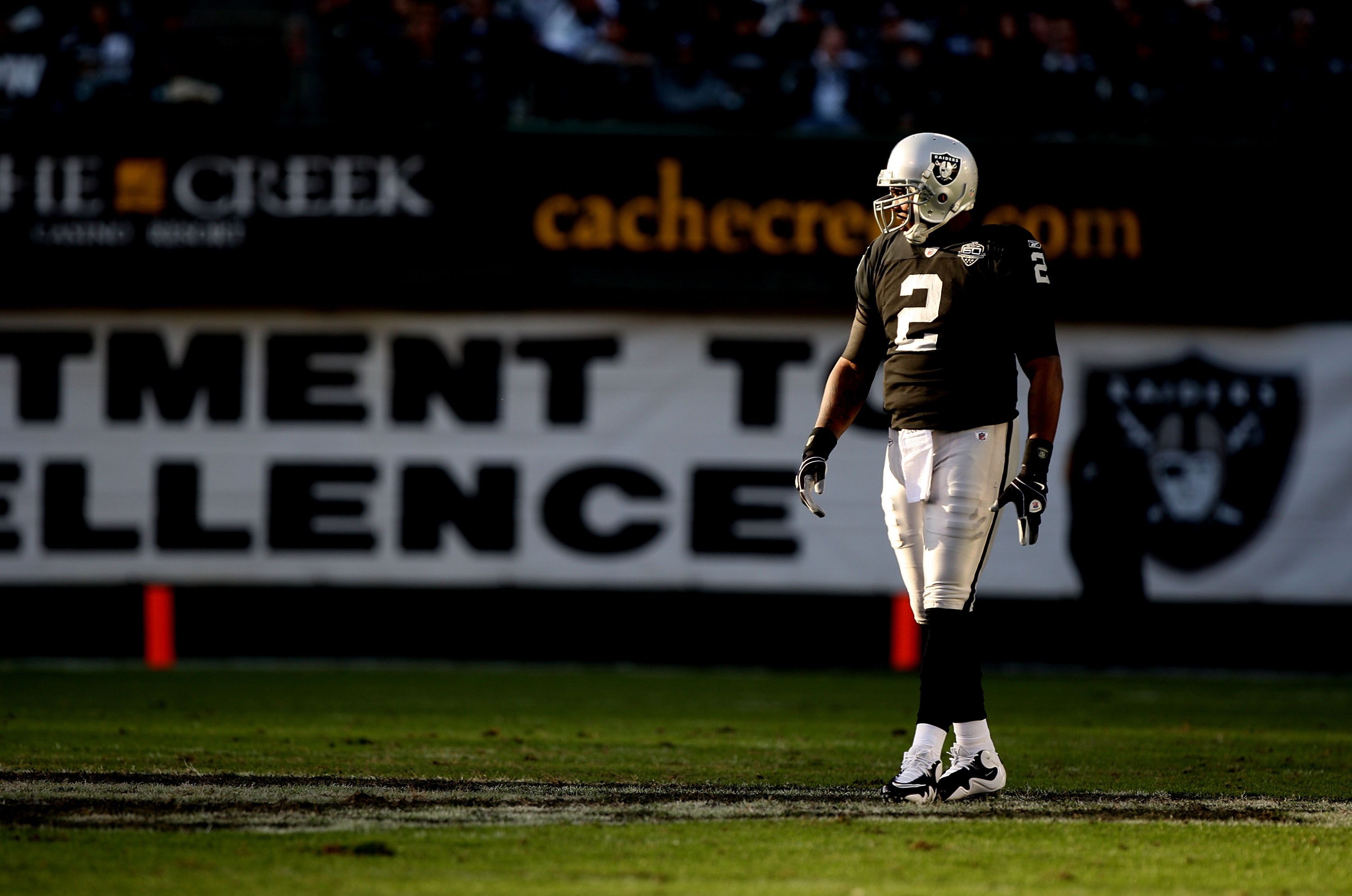 The Pivot Podcast co-host Ryan Clark got straight to the point. Many weren't sure if the film story was true. Clark wasted no time bringing it up, and Russell, who lasted three years in the NFL, was quick to answer.
"Check it out," Russell said. "We come in, and this is what we doing. We watching film, the other two quarterbacks, we watching film. After some fire s*** go on, a few weeks later, I come in, and my s*** is the only one on the table. I'm like, 'Ya'll been meeting before I got here? Where's your s*** at?"
Russell said he had a lot going on in his personal life and admitted to not watching much film. He didn't understand why they had to make a mockery out of the situation.
"Every day I come in, my s*** be thrown across the table," he said. "At that point in time and what was taking place in my life, I might not watched it. But when he asked me a question about it, it was like hey, it was cool, whatever. Let's get on with it.
"But why would you play a f***ing game with my life? Why would you f*** me over like that? You supposed to be teaching me so we can get better, man. I never got that. LSU would've never done no s*** like that."
Russell never clicked with Raiders coach Tom Cable
The Raiders selected Russell with the No. 1 pick in the 1987 NFL Draft. At the time, Lane Kiffin was the head coach, but he was replaced by Tom Cable during the 2008 season. Russell and Cable didn't mix well.
"On Thursdays, I used to go into the head coach's office, bro," Russell said. "We used to do good take, bad take. After a certain time, everything switched. The head coach went on TV and said I was the worst thing that happened to the Oakland Raiders."
Clark interrupted, asking if that was Cable, who had his share of problems. According to ESPN, Cable was accused of domestic abuse by multiple women. The Raiders elected not to bring Cable back for a third season, despite leading the team to its best record (8-8) in eight seasons in 2010, the year after Russell left.
"I never knew this man," Russell said. "They told me about him beating on women. I would've stuck my neck out for this guy. He could've done it. This is my coach. What he's done, I don't know. It ain't none of my business.
"Then he wanted everybody to sign papers to come see him one-on-one after talking all this s*** and doing all this crazy stuff. I didn't sign my name. Signed "Deez Nuts" on that in cursive.
"I knew if I would've seen him one-on-one in the office behind closed doors, it wouldn't have lasted, bro. I seen him in the hallway, bro. Tripped him up. The guy ain't look back to see what he tripped on, and he just kept walking. I knew what type of guy he was, so why would I even go put some effort into that, bro?"
Like Sportscasting on Facebook. Follow us on Twitter @sportscasting19 and subscribe to our YouTube channel.