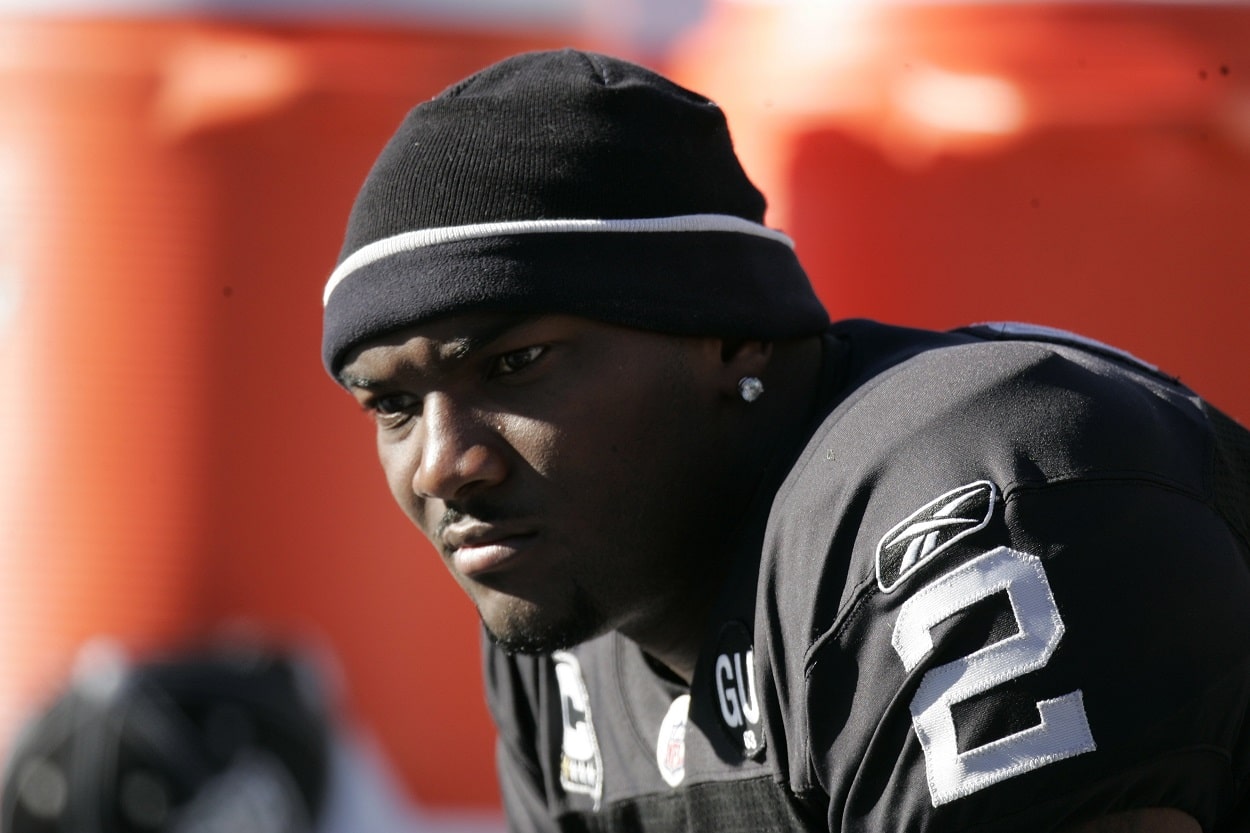 JaMarcus Russell Doesn't Agree With Those Who Label Him an NFL Bust, Finally Tells His Side of the Story
Former Raiders QB JaMarcus Russell finally tells his side of the story.
There are a lot of expectations that go along with being the No. 1 overall pick in the NFL Draft, especially for a quarterback. And JaMarcus Russell, whom the then-Oakland Raiders took with the top pick in 2007, certainly didn't live up to them from a football standpoint.
Since his last official NFL snap more than a dozen years ago, Russell has been placed at or near the top of just about every "biggest NFL Draft busts" list you can find. And for the most part, the Alabama native hasn't really spoken out on his career or fired back at his critics.
Until now.
JaMarcus Russell played just 31 NFL games and made close to $40 million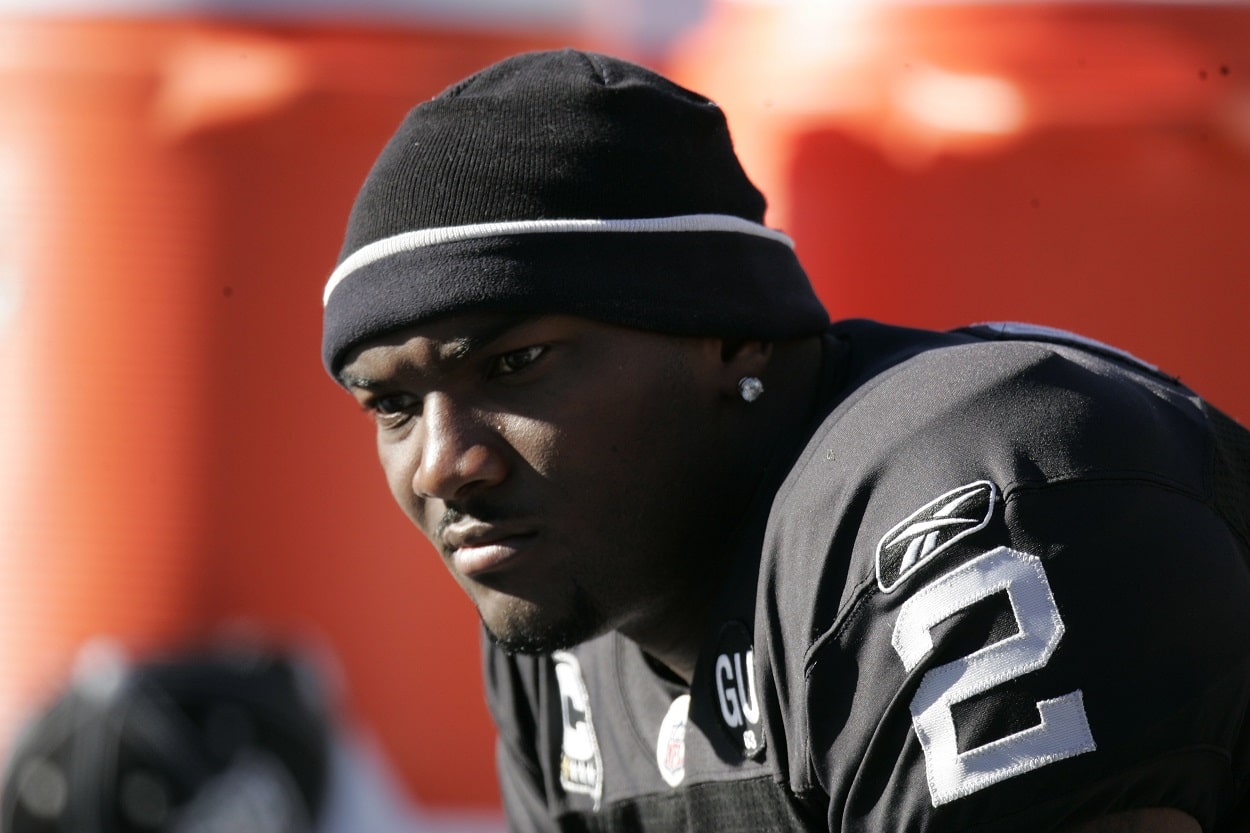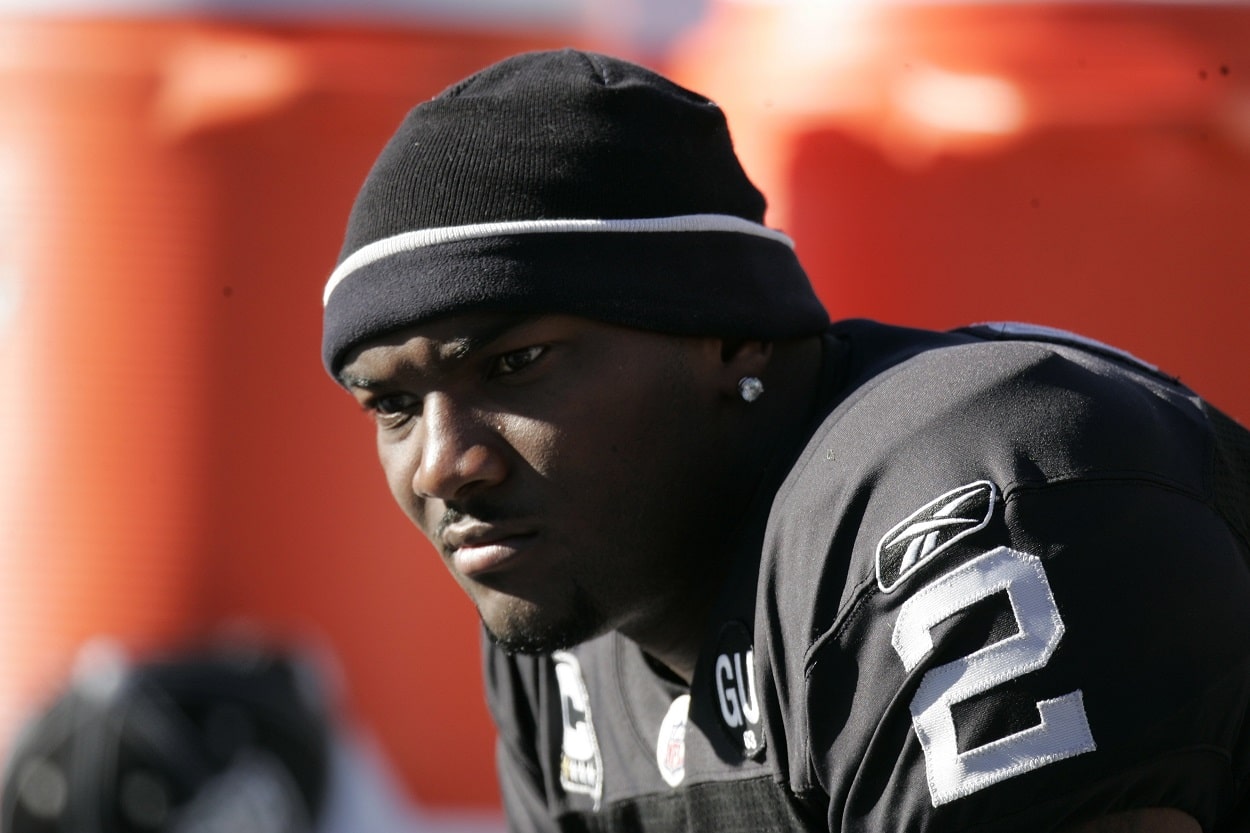 A First-Team All-SEC selection in his final year at LSU in 2006, Russell was selected at No. 1 in the 2007 NFL Draft by the Raiders, who were an absolute mess. After making the Super Bowl following the 2002 campaign, the franchise failed to make the postseason each of the following four seasons, never winning more than five games during that stretch.
Oakland went 2-14 in 2006 to earn the No. 1 pick, a mark that also led to the firing of Art Shell, whom Al Davis replaced with Lane Kiffin, who later said he never wanted to draft JaMarcus Russell at No. 1. He instead wanted Georgia Tech wideout Calvin Johnson, who was taken at No. 2 by the Detroit Lions and became a six-time Pro Bowler and a four-time All-Pro selection.
As for Russell, his NFL career obviously went in a different direction. He appeared in just four games as a rookie, starting one of them, which he lost. It was one of a dozen losses for Oakland that season. Russell was handed the reigns in 2008 as the Raiders went 5-11, a mark that cost Kiffin his job.
And Russell then lost his job during the 2009 campaign as new head coach Tom Cable benched him after a 2-7 start. He was released by the Raiders the following May and never played in the NFL again.
In total, JaMarcus Russell appeared in 31 NFL games and made 25 starts over three seasons, going 7-18. He completed 52.1% of his passes for 4,083 yards with 18 touchdowns and 23 interceptions. And for those three seasons, he earned close to $40 million.
JaMarcus Russell has finally told his side of the story
During the 2010 season, Russell worked out with Washington and Miami, but neither team signed him, and he tried out for the Bears in 2013, which also didn't materialize. In 2016, he offered to play for any NFL team for free. But, again, nothing came of it.
Still only 36, Russell doesn't seem to be entertaining any thoughts of yet another comeback attempt, but what he is finally doing is getting his side of the story out there. In an incredible piece on The Players' Tribune entitled Y'all Don't Know a Damn Thing About JaMarcus Russell, the former Raiders signal-caller touches on a lot of things.
He goes into his family life as a youngster growing up in Mobile, Alabama, and the family members who helped him on his path to the NFL. He discusses recruiting visits from the country's most prominent college football coaches. And, of course, Russell shares his thoughts on his time in the NFL, including how he knew nobody in the Raiders organization but Al Davis wanted him.
He dives into the topics of painkillers, alcohol, losing loved ones, and the confrontation with a coach that signaled the end of his NFL career. And he recognizes some mistakes he made along the way. But what he doesn't do is give in to the notion that he's a bust.
"Maybe you look at me and you see a failure. That's cool. I see something a hell of a lot different.  

"I'm from Mobile, Alabama. My daddy was a project n****. My momma worked at the shipyard. She worked every kind of job. All around us — nothing but poverty.  

"I wasn't supposed to be s***. Man, I wasn't even supposed to be here. I'm talking here here. I shattered every expectation for my life.  

"I was Mr. Football for the whole state of Alabama.  

"I brought Nick Saban to the neighborhood.  

"I got millions to wear some Nike shoes. And to play the game I love.  

"I was the second Black quarterback to go No. 1, after Mike Vick.  

"I ain't no failure.  

"I'm a King.  

"I'm still."

JaMarcus Russell
Now, I know it's not good business to tell you to leave our site to go to another, but if you've got the time to read the whole thing, it's worth it. Just promise you'll come back when you're done.
Stats courtesy of Pro Football Reference
Like Sportscasting on Facebook. Follow us on Twitter @sportscasting19 and subscribe to our YouTube channel.