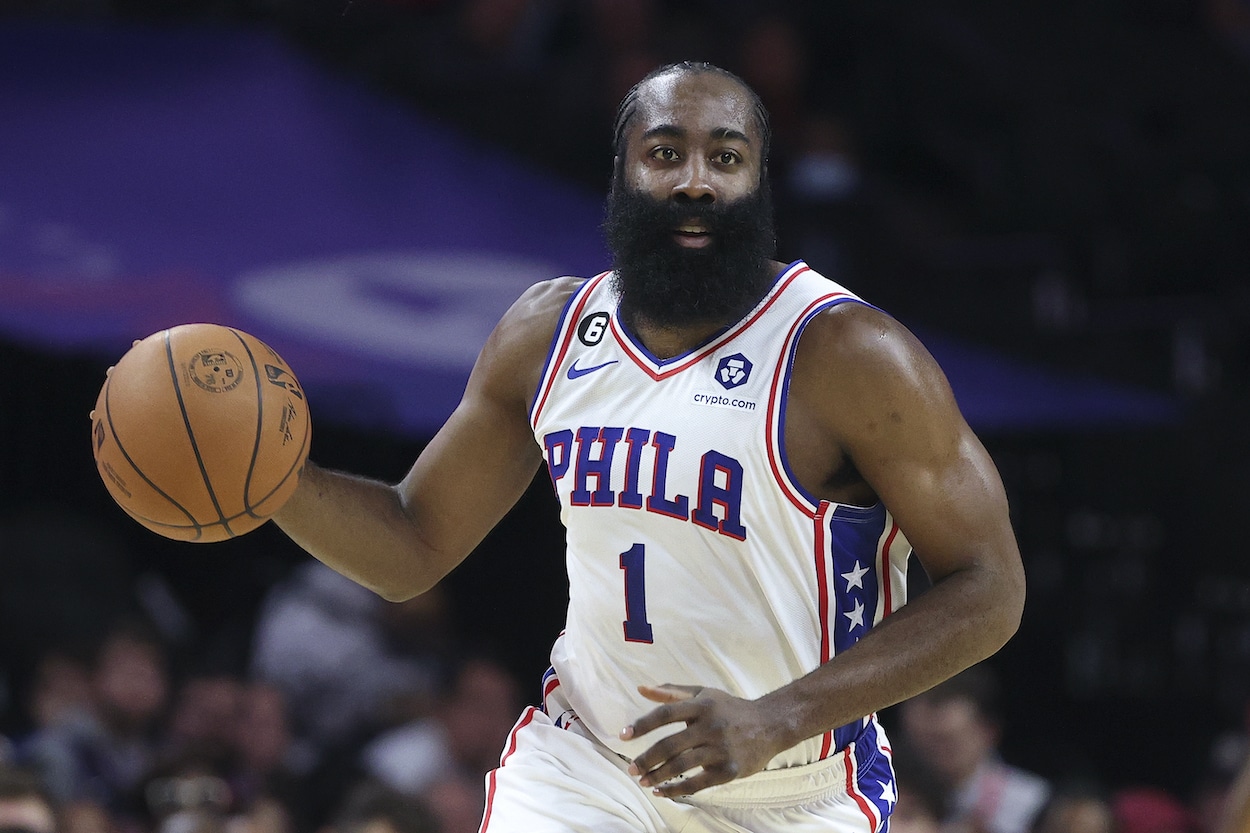 James Harden Thinks He Deserves More Credit for His $14.3 Million Sacrifice for the 76ers
James Harden thinks his offseason decision should be getting more shine.
A few months ago, James Harden faced what seemed to be the easiest decision of the 2022 NBA offseason. All he had to do was sign the dotted line of his $47.4 million player option, and he would've become the second-highest-paid player in the league behind only Stephen Curry.
But he didn't.
Instead, Harden declined his player option and worked with the Philadelphia 76ers on a new deal that will pay him $14.3 million less this season, which freed up cap space for the team to make some much-needed additions to the roster. In a recent interview, Harden admitted he's not getting enough credit for his unselfish decision, but he couldn't care less about that.
James Harden took a $14.3 million pay cut to remain with the 76ers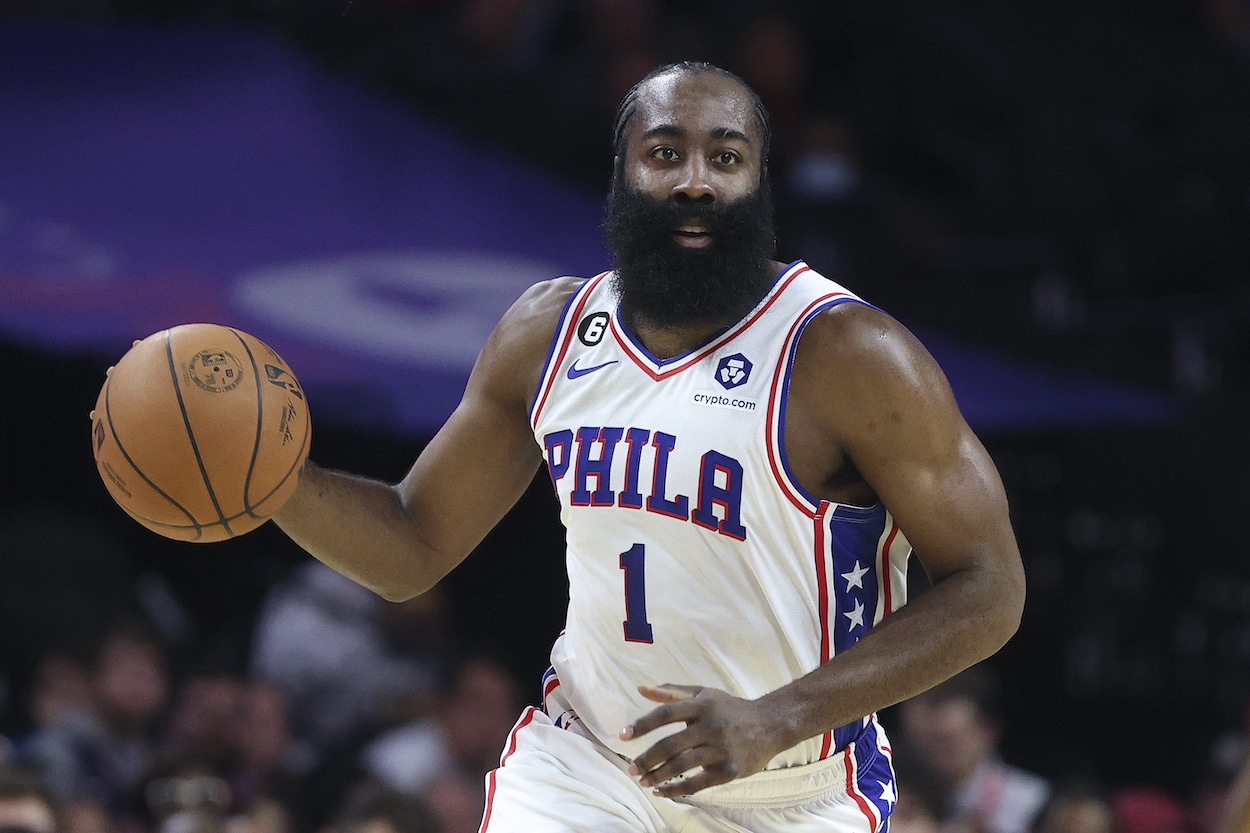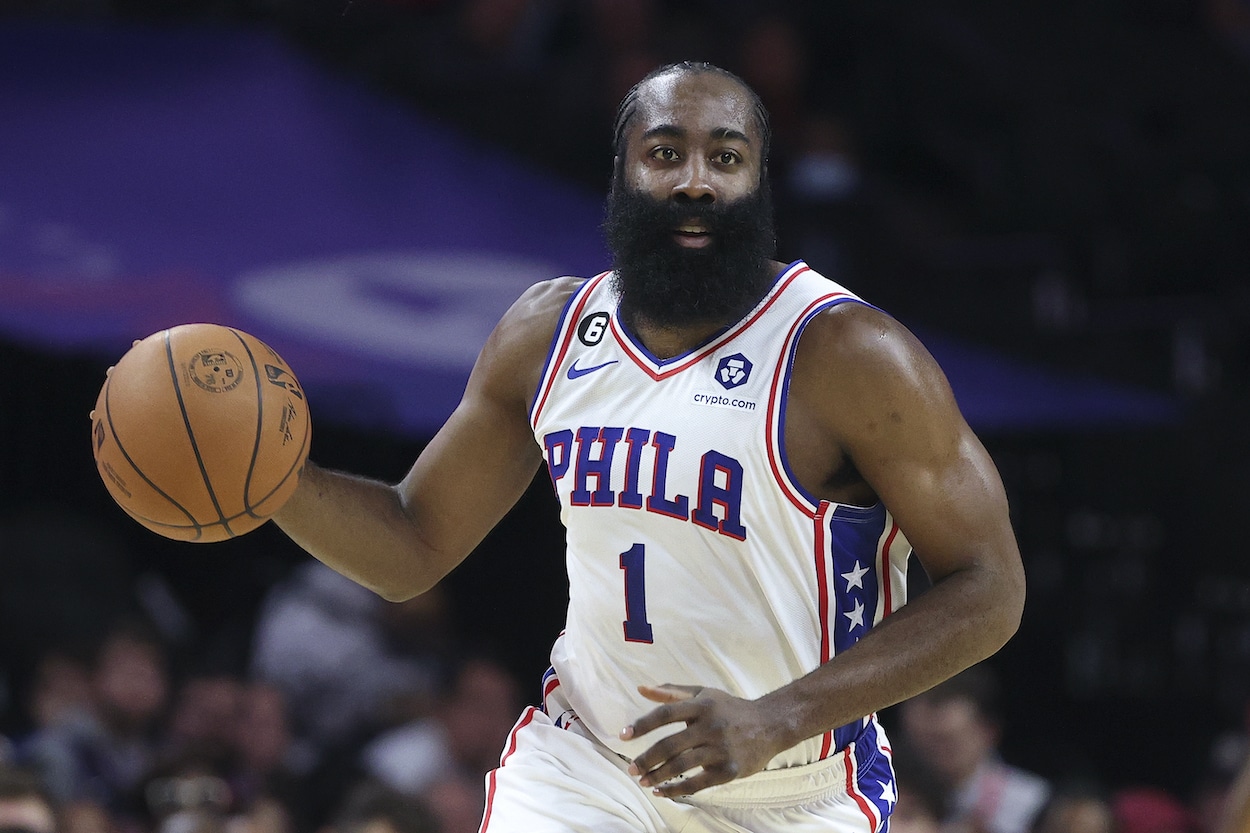 Harden has accomplished enough throughout his 13-year NBA career to be considered a future first-ballot Hall of Famer. He's a 10-time All-Star, a three-time scoring champion, and a previous league MVP. The only bullet point missing from his impressive career resume is a championship.
That's become Harden's lone goal heading into the 2022-23 season. The 33-year-old has proven he's willing to make sacrifices in order to build a title contender in Philly, even if that means leaving millions of dollars on the table.
Harden could've easily opted into his $47.4 million player option, but he knew signing that deal would've left the Sixers with essentially no cap space left to improve the roster. So, he worked with the front office and agreed to a two-year, $68.6 million deal instead. Harden will be forfeiting $14.3 million this season alone, but we're already seeing the positive effects of his decision to take a pay cut.
Because Harden agreed to take less money in 2022-23, the Sixers were able to sign P.J. Tucker and Danuel House with their newfound cap space. For a top-heavy team that had glaring weaknesses on the bench last season, those additions could make the difference between an NBA Finals run and another early playoff exit.
Harden thinks he isn't getting enough credit for his unselfish decision
Harden will eclipse the $300 million mark in career earnings after this coming season, so a $14.3 million pay cut won't exactly ruin him. But $14.3 million is still a massive chunk of change no matter how you frame it. It couldn't have been easy for Harden to accept that discount, and he feels he's not getting enough credit for his unselfish decision.
"Nope, but guess what? I don't care," Harden told Joe Vardon of The Athletic in a recent interview. "There's like a stereotype (of Harden) where people always want to talk. People don't really know me, so they feel like they can just say anything. One thing I won't do is give them any attention. I won't say anything, media-wise, publicly. I don't care, because I'm comfortable and I'm confident in the things I do on and off the court."
"You do things, handle business on the court and off the court, and the money will always come back," he continued. "So, I'm fortunate and blessed to be in the position I am, and I'll just continue to be me."
Harden may not be getting the credit he deserves, but he knows he made the right decision if winning a championship is his one objective.