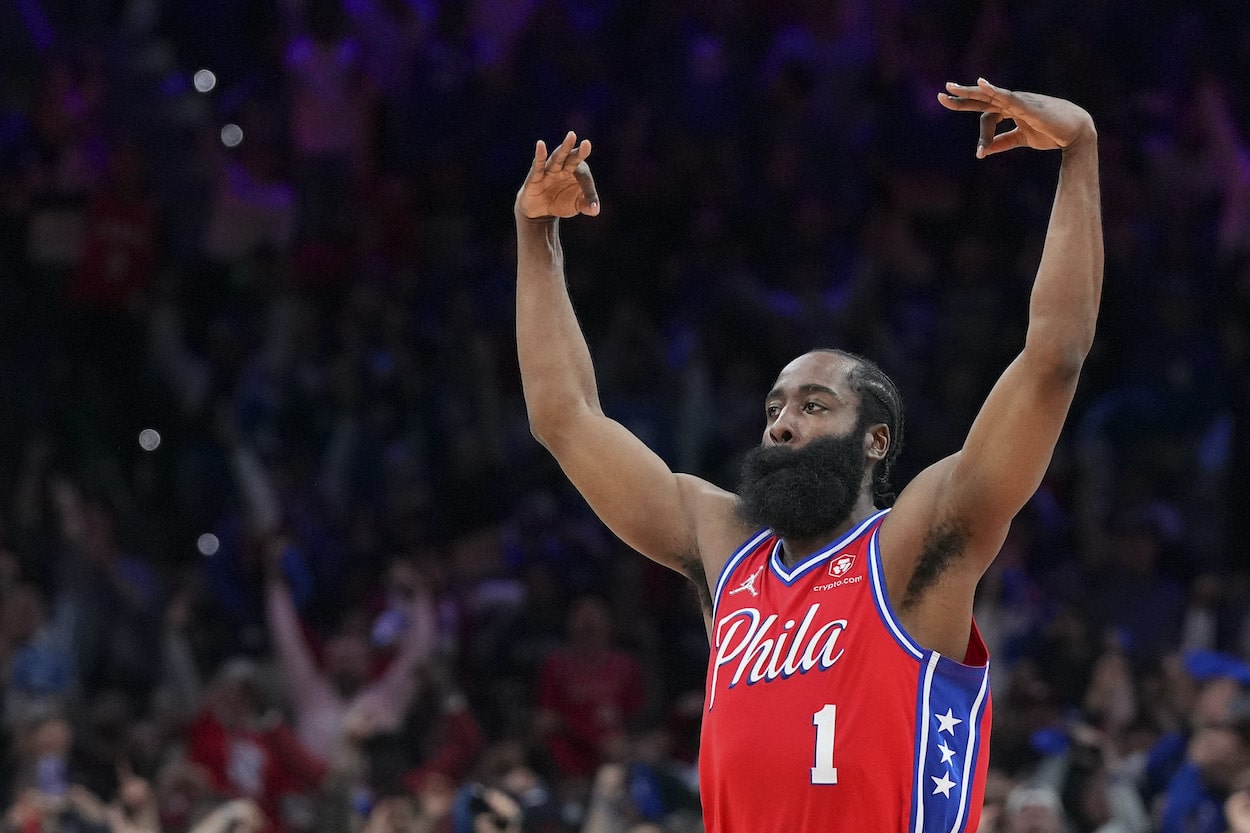 James Harden Sacrificed Job Security and $15 Million to Prove a Crucial Point to the 76ers
James Harden just proved how badly he wants to win a championship in Philly.
James Harden had the chance to become the second-highest-paid player in the NBA for the 2022-23 season. All he had to do was sign on the dotted line and opt into his $47.4 million player option for next year.
But he didn't.
Instead, Harden declined his player option and will reportedly take a $15 million pay cut to sign a two-year deal with the Philadelphia 76ers. In doing so, the 10-time All-Star proved to the Sixers that he's willing to make the ultimate sacrifice in order to bring a championship to Philly.
James Harden declined $47.4 million to take a hefty pay cut
Sixers fans fully expected Harden to opt into his $47.4 million player option after the season came to a close. It would be downright insane to turn down that kind of money, right?
Apparently not.
Just as the deadline to put pen to paper approached last month, Harden declined his player option to become a free agent. He never had any intentions of leaving Philadelphia, though. The move was simply a strategic one to help the Sixers free up cap space and improve the roster in free agency.
Over the weekend, Shams Charania of The Athletic reported in a tweet that Harden plans on taking a $15 million pay cut and signing a two-year contract with Philadelphia. The second year of the deal will reportedly feature a player option, as well.
So why take a massive pay cut with a team you've only been with for a few months?
Harden's unselfish sacrifice proves he's all in on bringing the Sixers a championship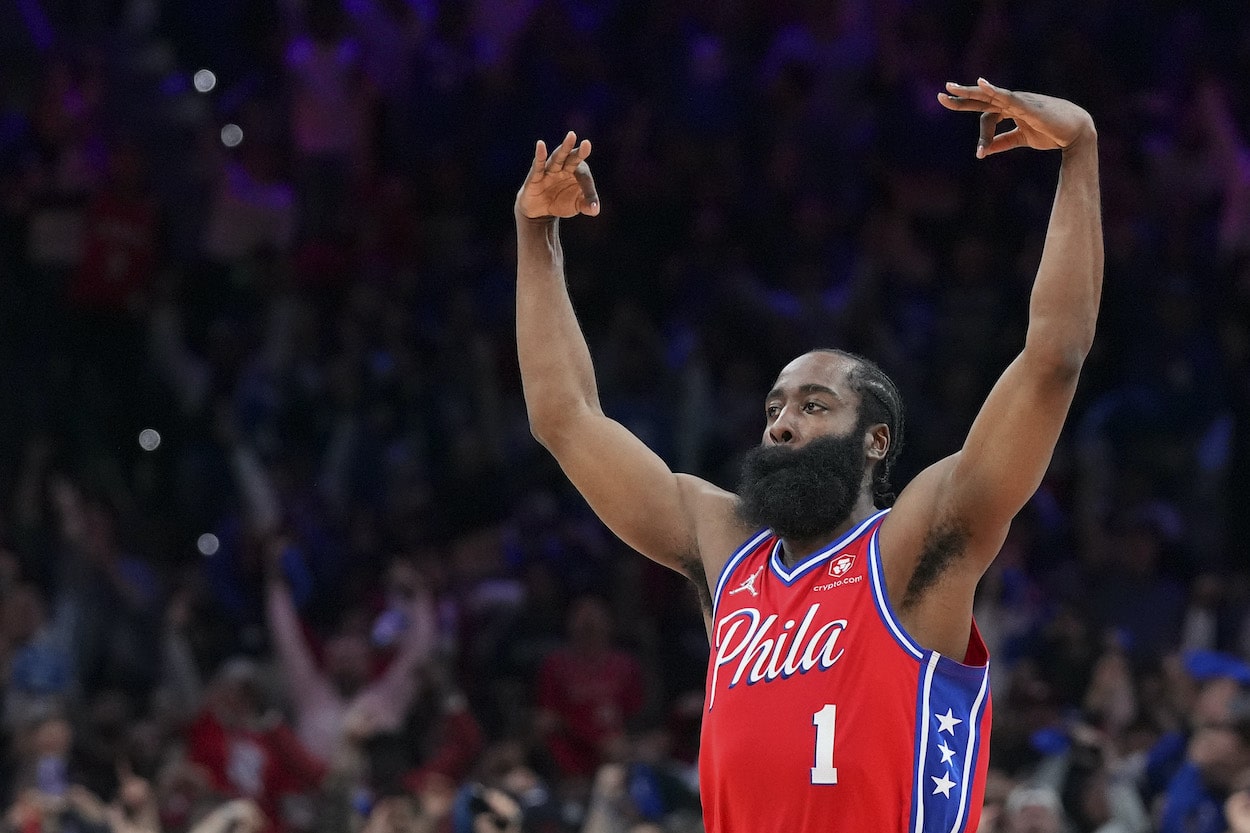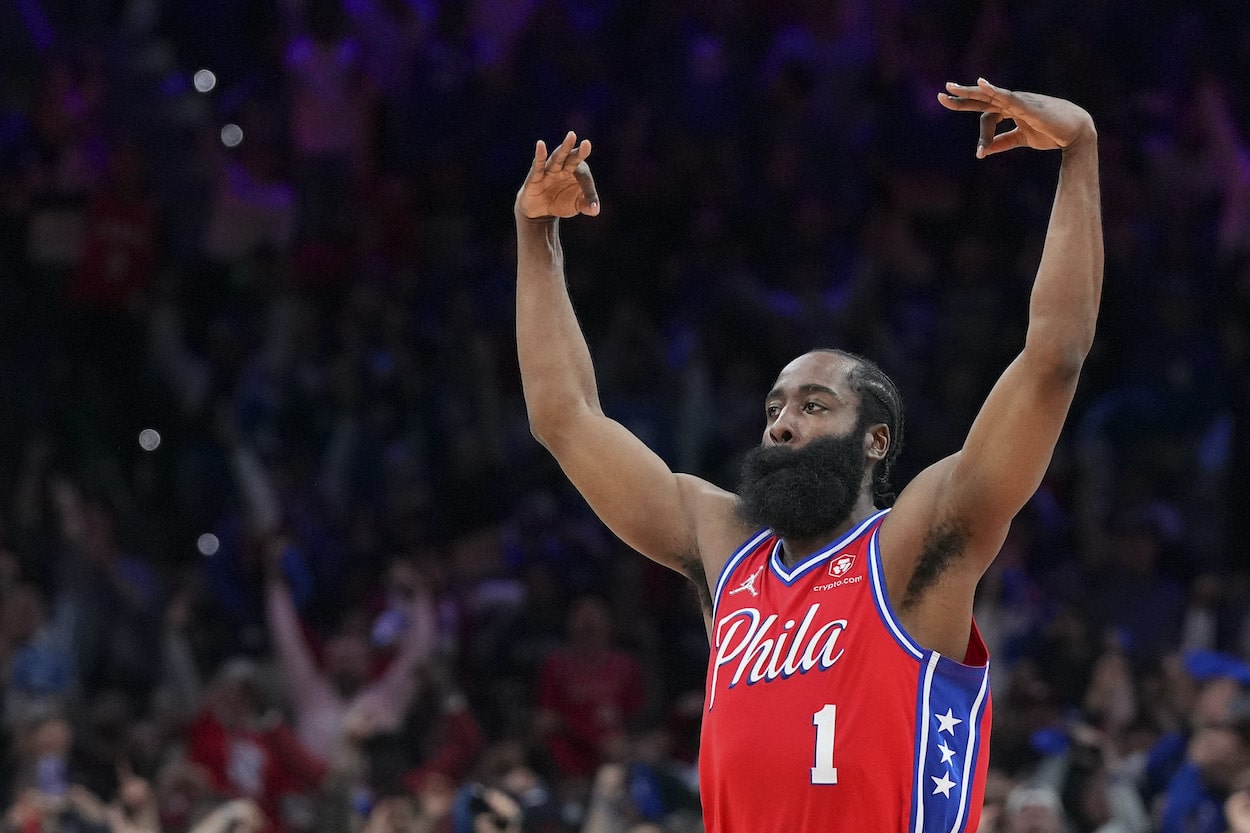 Harden could've opted into his massive player option, and the 76ers wouldn't have been able to do anything about it. But had he signed for $47.4 million, Philadelphia wouldn't have had any cap flexibility to go after free agents this offseason.
Because Harden unselfishly took a $15 million pay cut, the Sixers were able to sign P.J. Tucker, Danuel House, and Trevelin Queen in free agency. Those are three crucial upgrades to a bench that clearly wasn't good enough to make a deep playoff run last season. The 76ers now have a deeper, championship-caliber roster ready to compete for an NBA Finals berth next season.
Harden's future is now murkier because he has the ability to become a free agent next summer, but he's confident the move can lead the Sixers to a title in 2023. And if they do win it all, Harden deserves a ton of credit for putting his new team in front of his own bank account.
Like Sportscasting on Facebook. Follow us on Twitter @sportscasting19.