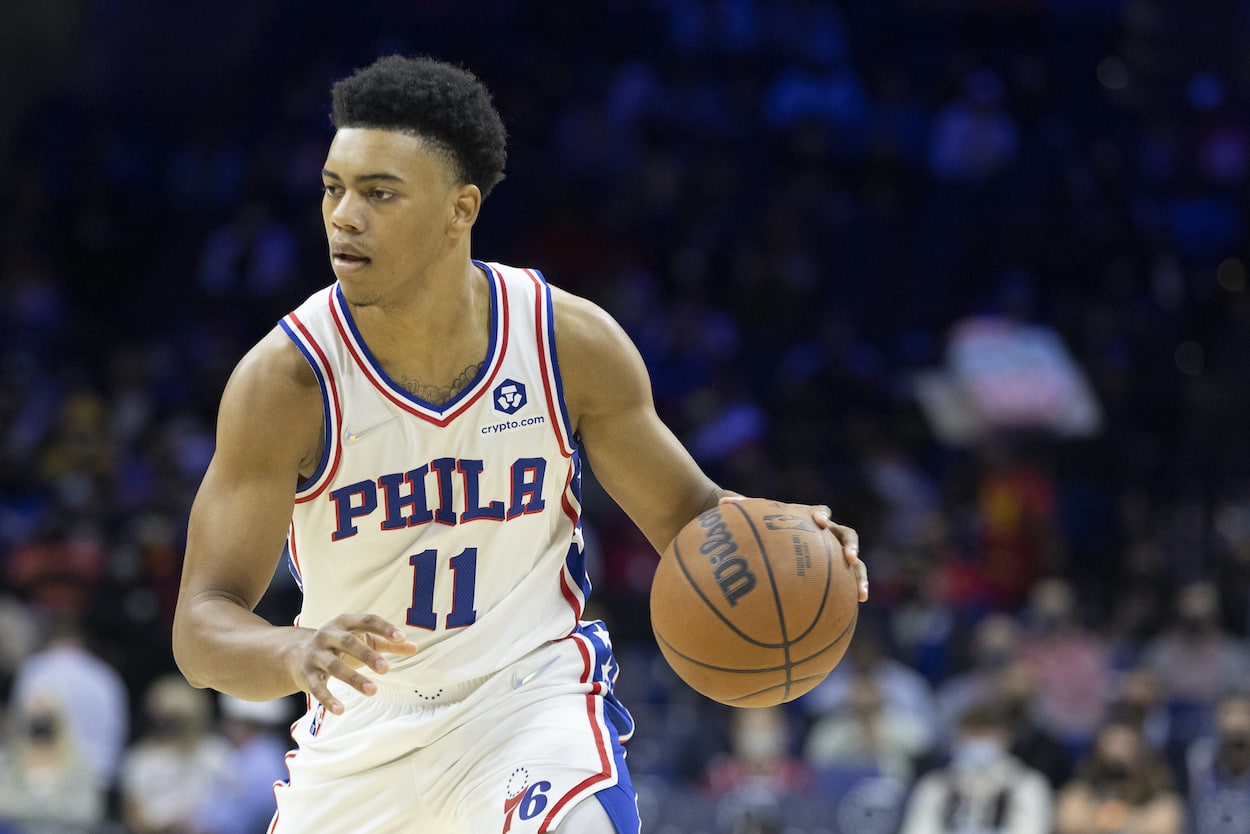 Philadelphia 76ers: 3 Glaring Questions for the Exciting Summer League Roster
There's plenty to look forward to with the Sixers' Summer League team this year.
The Philadelphia 76ers will open up their summer league season on Tuesday night against the Memphis Grizzlies, and there are plenty of intriguing storylines we can't wait to follow with this young group.
Let's check out the three glaring questions that need answering when the Sixers (some of them, at least) make their return to the hardwood this week.
Can Jaden Springer crack the bench rotation in Year 2?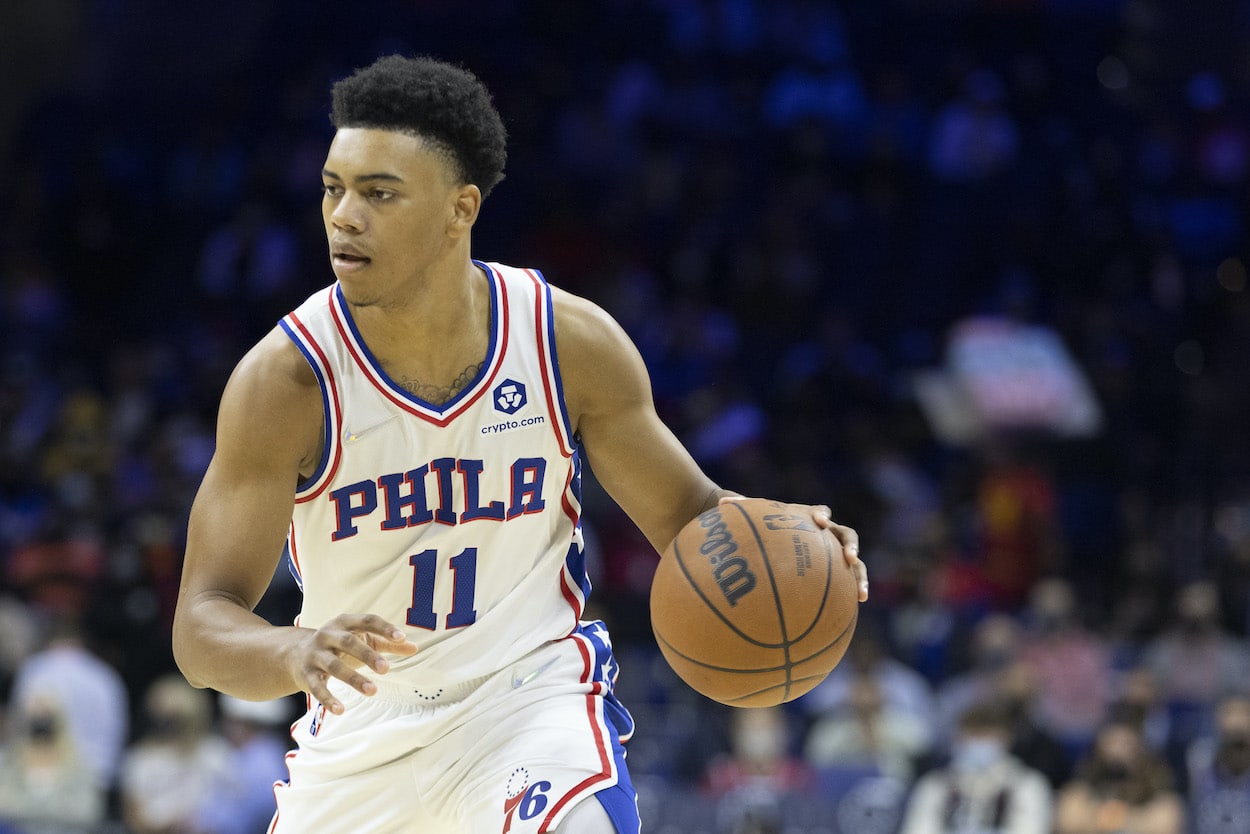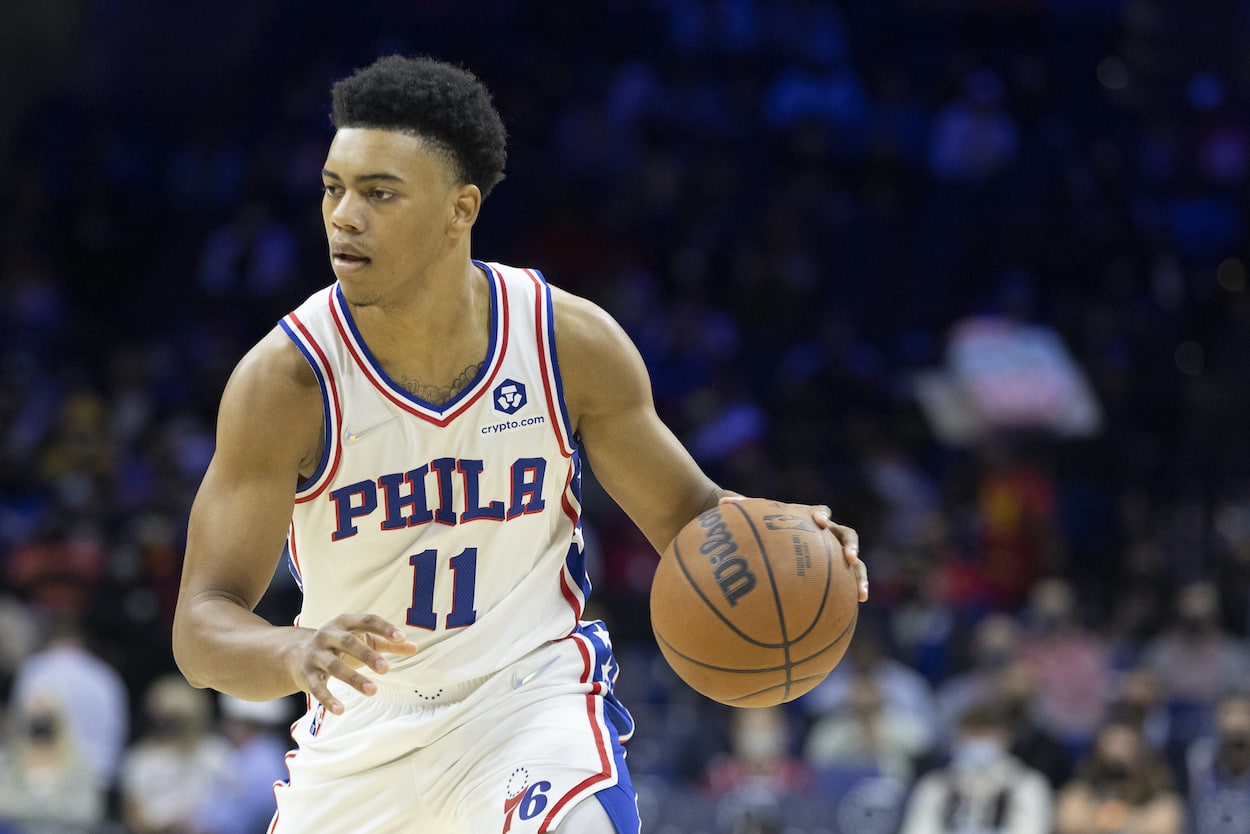 Sixers fans were excited to watch 2021 first-round pick Jaden Springer in his rookie season, but they didn't get to do much of that last year. Springer appeared in just two games because of a variety of injuries and scored a total of two points all season.
He did, however, average nearly 15 points per game in 19 appearances with the Sixers' G-League team, the Delaware Blue Coats. Philly is hoping he can bring some of that scoring to the NBA in 2022-23.
A healthy Springer should log plenty of minutes in the summer league this month, and he'll have a great chance to prove he belongs in the bench rotation in Year 2.
Will Paul Reed or Charles Bassey seize the backup center role?
With Andre Drummond and now DeAndre Jordan off the Sixers' roster, the backup center role behind Joel Embiid needs to be filled. Unless Philly makes another free agent signing between now and the start of the season, that role will come down to Paul Reed and Charles Bassey.
Both players are included on the summer league roster this year, so it'll be fascinating to watch them compete for the No. 2 spot. Reed is clearly the favorite in the clubhouse to win the job. Not only does he have another year with the team under his belt, but he's coming off a playoff run in which he averaged 12 minutes per game and gave the Sixers a much-needed boost off the bench. Bassey, on the other hand, played just 12 minutes throughout the entire postseason.
Philadelphia needs one of these young bigs to step up this season, and it starts in the summer league.
How big of a role will Trevelin Queen play in 2022-23?
Right when free agency opened up last month, the 76ers signed known veterans P.J. Tucker and Danuel House. The Philly fans who have been following the NBA for a while know what both players bring to the table, but they might not know much about the Sixers' third signing.
In a much smaller news drop, Philadlephia also signed Trevelin Queen to a two-year deal. Queen isn't a well-known name by NBA standards, but he's coming off a brilliant 2021-22 season in which he averaged 25.3 points, 6.6 rebounds, 5.0 assists, and 3.4 steals per game in the G-League en route to a league MVP award.
He's the irrationally confident scorer and hard-nosed defender the Sixers have been lacking off the bench for years. Hopefully, he can carve out a spot in the rotation with a strong summer.
Like Sportscasting on Facebook. Follow us on Twitter @sportscasting19.