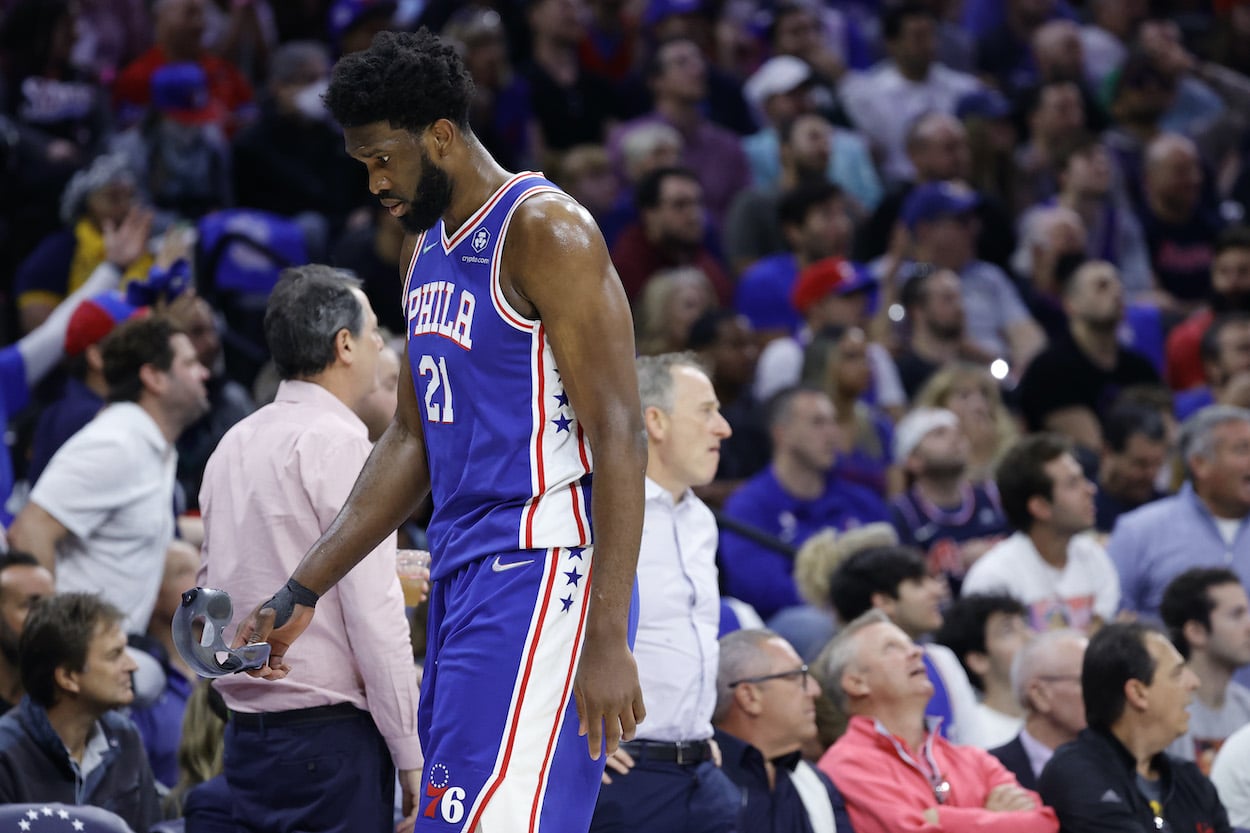 Joel Embiid's Legacy Is Unfairly Being Tarnished by the Archaic All-NBA Voting System
Joel Embiid is a prime example of why the All-NBA voting system needs to change.
For the second straight season, Joel Embiid finished second in the MVP race but wasn't voted to the All-NBA First Team. The Philadelphia 76ers big man has now been named to the All-NBA Second Team four times in the last five years, and as long as the voting process remains unchanged, that theme is likely to continue.
This season was an especially ludicrous omission considering Embiid led the NBA in scoring and was inarguably one of the three best players in the league all year. He even received more First Team voting points than Jayson Tatum, but Tatum still got the nod over him because of the archaic voting rules.
In the age of increasingly positionless basketball, the NBA must change how it determines All-NBA teams before Embiid's legacy is tarnished forever.
Joel Embiid didn't crack All-NBA First Team despite receiving more votes than Jayson Tatum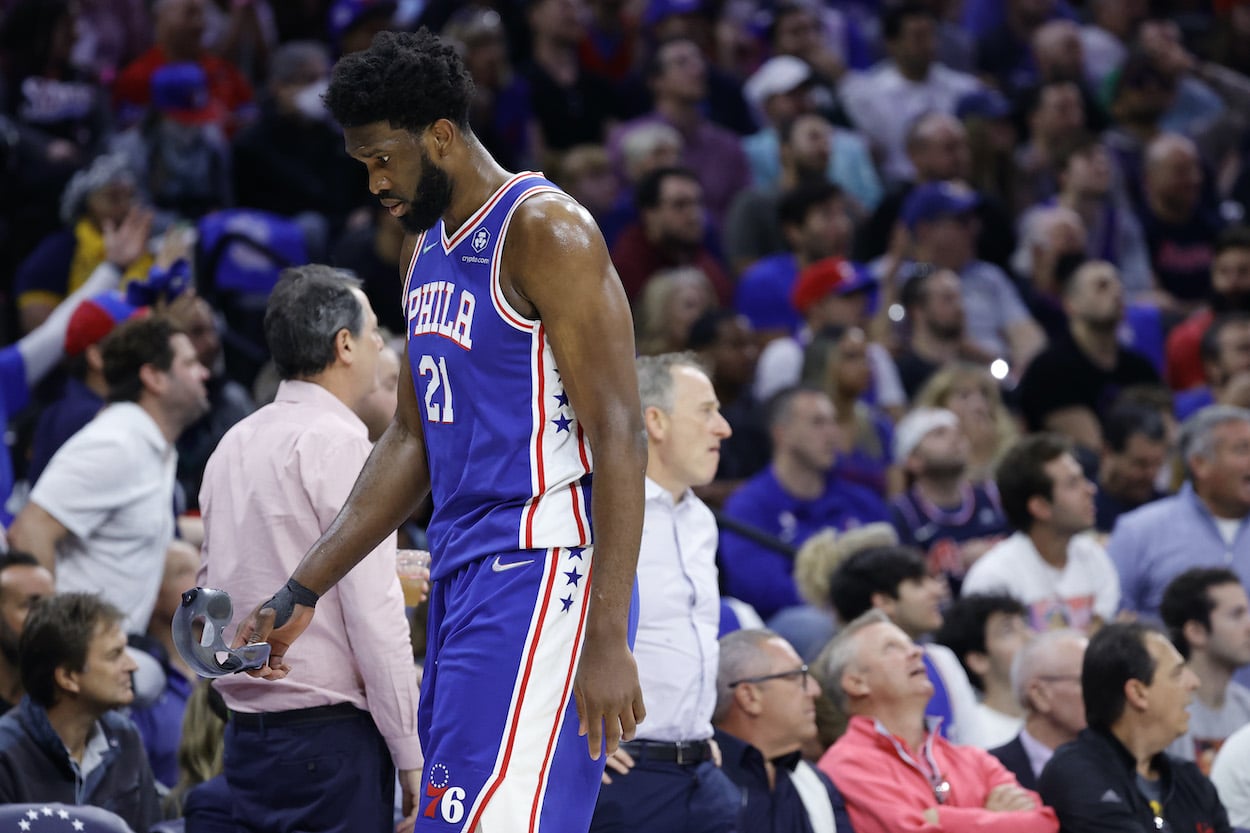 Embiid was arguably the most dominant player in the NBA throughout the 2021-22 season. He led the league in scoring with 30.6 points per game, ranked sixth in rebounds per game with 11.7, and finished 12th in blocks per game with 1.5.
Nikola Jokic beat him out for the MVP award for the second straight year after an exceptional season of his own, but there was no debating Embiid was one of the five best players in the league in 2021-22. Yet he didn't make the cut for All-NBA First Team.
Tatum did, however, despite receiving only 390 voting points to Embiid's 414. Embiid received more First Team votes (57) than Tatum (49) and didn't receive a single vote for Third Team. Tatum got four.
But Tatum still cracked the First Team over Embiid.
How, you ask?
Simple. Only one center can be named to the All-NBA First Team every year. Jokic got the nod over Embiid in each of the past two seasons. The rest of the team is made up of two guards and two forwards. So, the All-NBA First Team fails to recognize the true five best players in the league far too often.
Unfortunately for Embiid, he's been the prime victim of this ridiculous system two years in a row. NBA awards voters have dubbed him the second-best player in the NBA in each of the past two seasons, but many of those same voters have been handcuffed into determining Embiid somehow wasn't a top-five player in either season.
See the problem here?
Embiid's legacy is unfairly being tarnished by the NBA's archaic voting system
Embiid cares about his legacy almost as much as he wants to bring a championship to the city of Philadelphia. He wants to be remembered as one of, if not the greatest, center to ever play the game of basketball.
When his career eventually ends, that debate will hinge on his stats and accolades. We know the stats will be there. Embiid currently has a higher career scoring average (26.0) than Kareem Abdul-Jabbar (24.6) Shaquille O'Neal (23.7), and Hakeem Olajuwon (21.8). Wilt Chamberlain (30.0) is the only center in NBA history with a higher career mark.
But those four legends have combined for 31 All-NBA First Team selections and 12 MVP awards. Those resume bullet points matter when it comes to legacy, and Embiid's is already tarnished because of two first-team snubs.
If you need any more evidence that the voting system is broken, just look at the breakdown of positional votes Embiid received this year. The big man got 45 first-team votes as a forward and just 12 as a center. Many of the voters actively tried to cheat the system to give Embiid what he deserved: a spot on the All-NBA First Team.
Unfortunately, Embiid will never get those first-team nods back, but it's not too late for the NBA to adjust its voting system and reward the true five best players in the league.
Like Sportscasting on Facebook. Follow us on Twitter @sportscasting19.